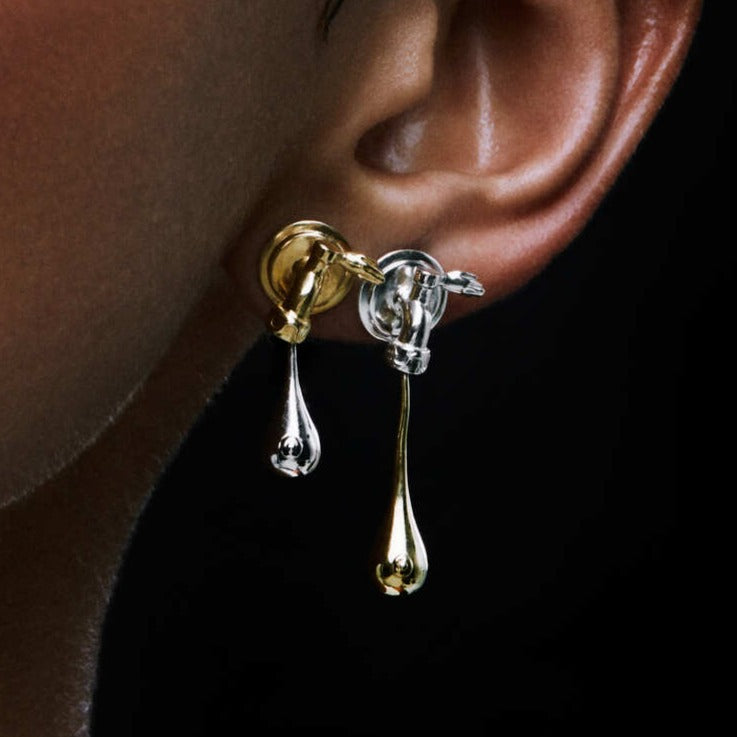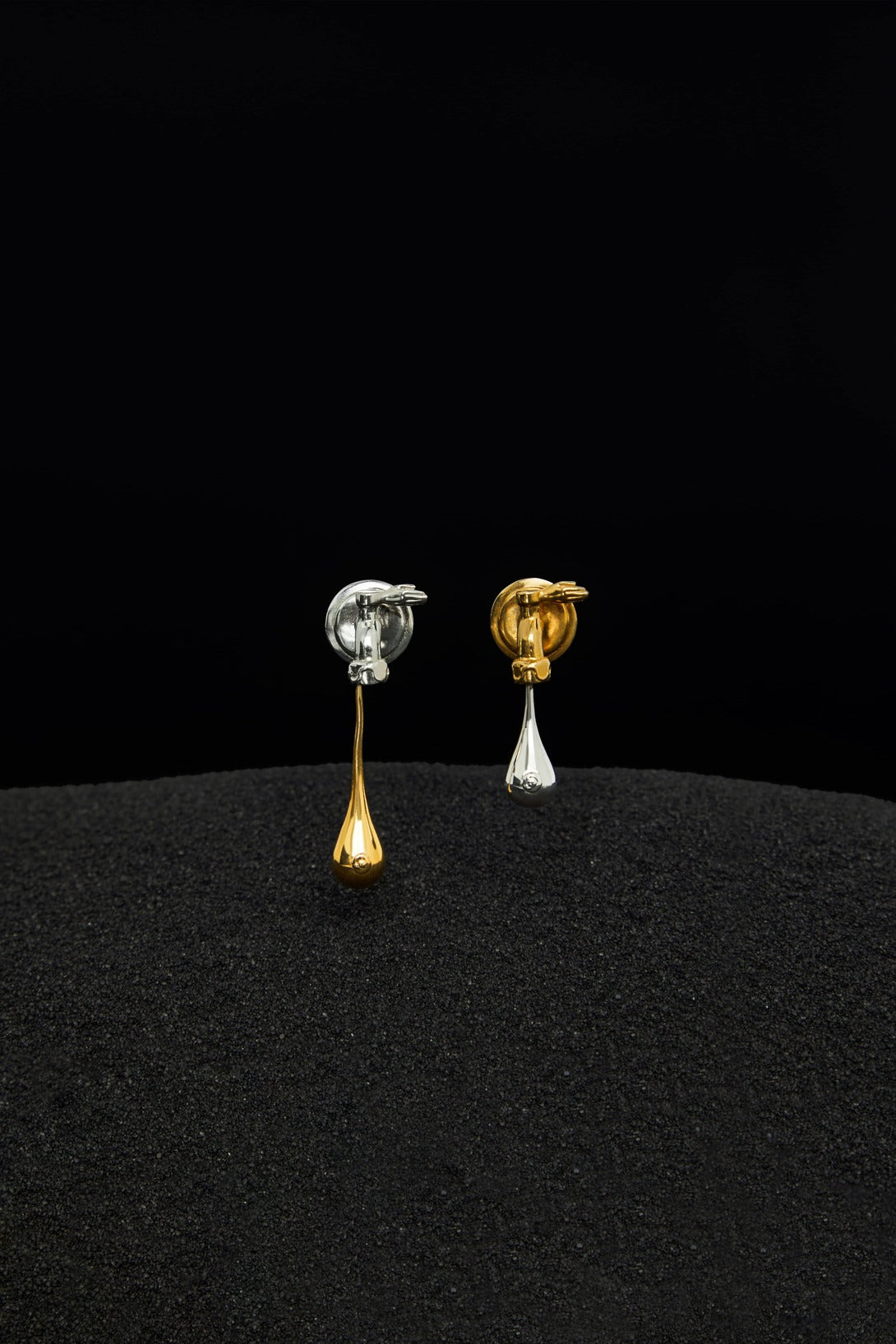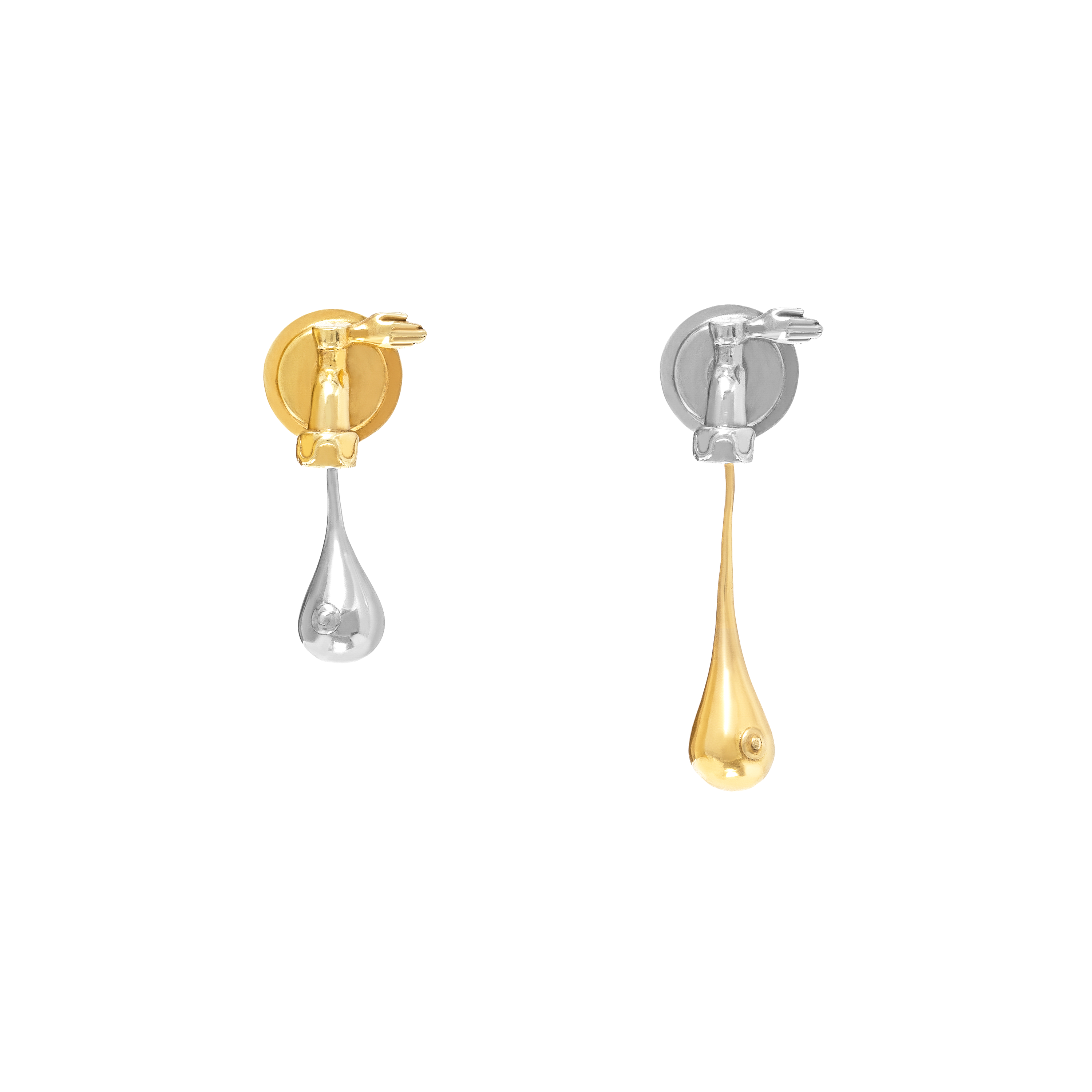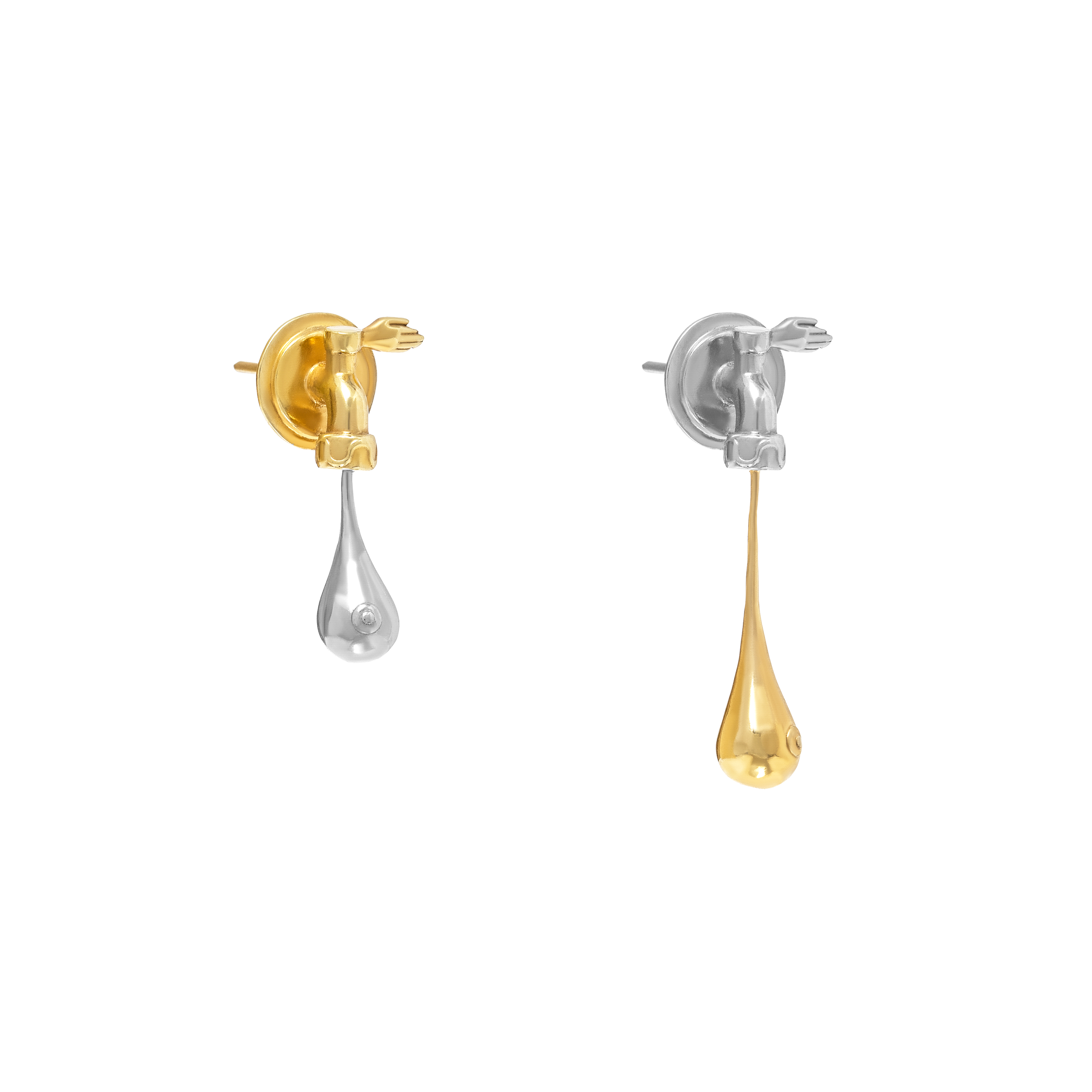 The piece Mate Leoa offers a surrealistic and feminine reinterpretation of Mate Leão, a popular drink of the beaches of Rio de Janeiro. The taps are recreated with patterns of curves, and details are shaped like hands. Drops drip and form into the shape of breasts.
As if by magic, feminine entities revealed themselves as mountains with sinuous curves. A dive in the sea brough me a sensation of a womb. Within each shell,
a whole narrative manifested itself. The Mate tea dripped in drops that paid homage to our breasts. There is a feminine energy everywhere, and the more it
seemed it was all delirium, the more i walked towards a broader understanding.
RIO IS A WOMAN.
Material: Sterling Silver with 18K Gold plating.
Weight: 3,25g each.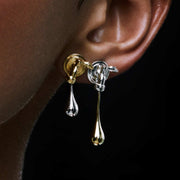 Mate Leoa Earrings