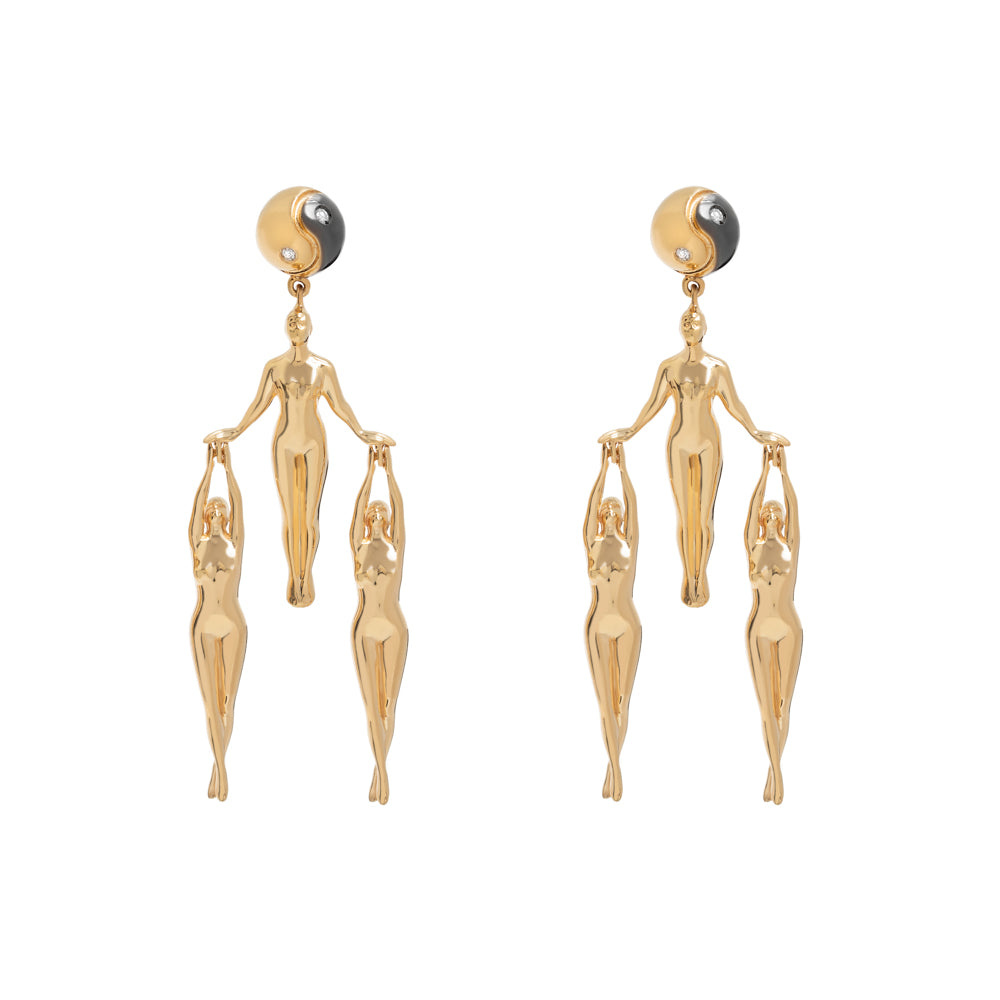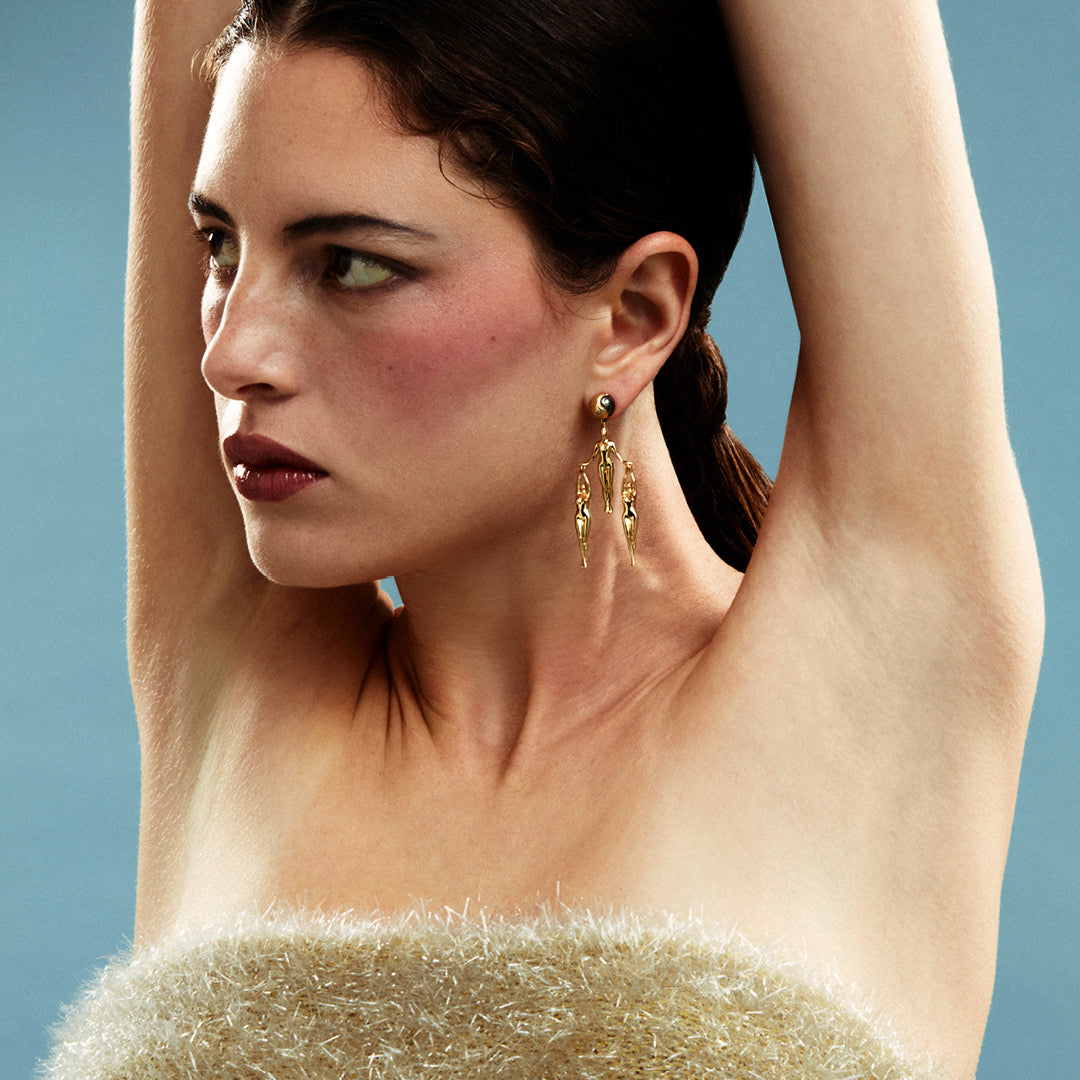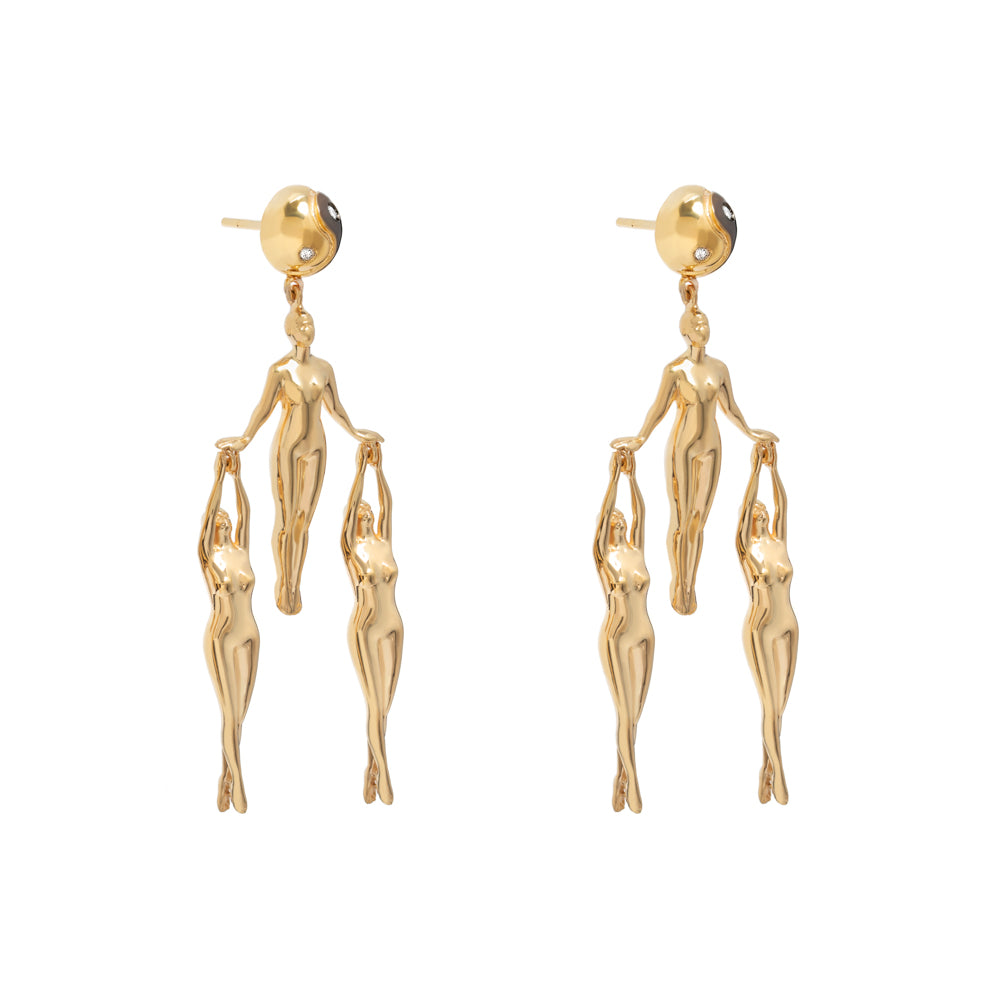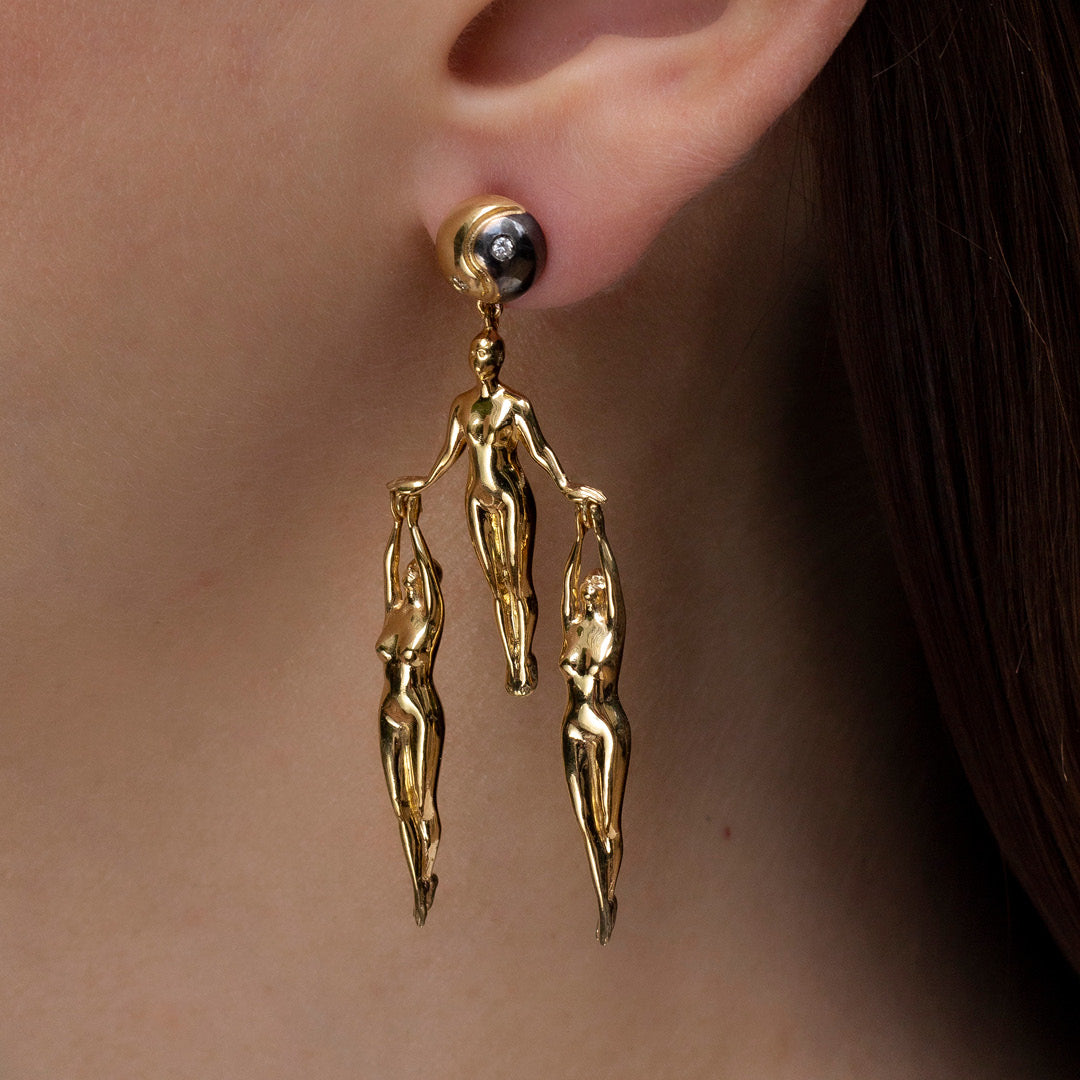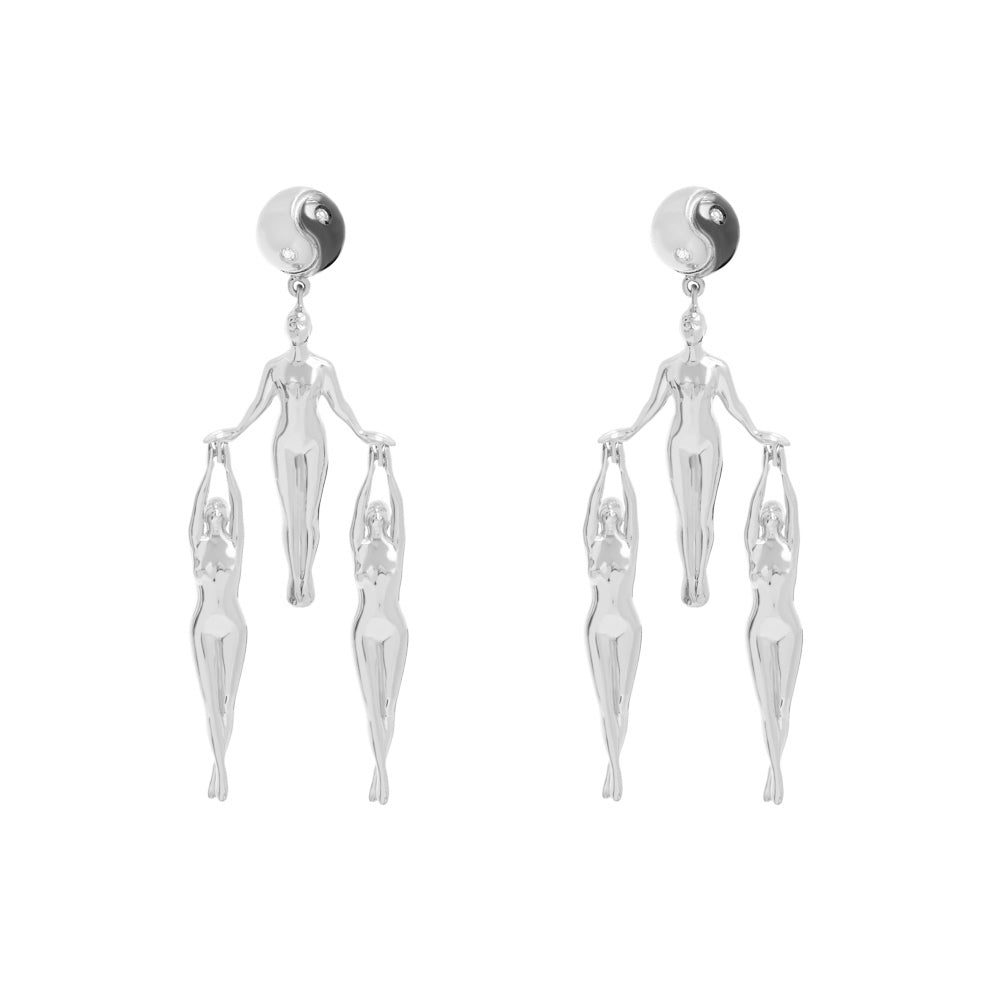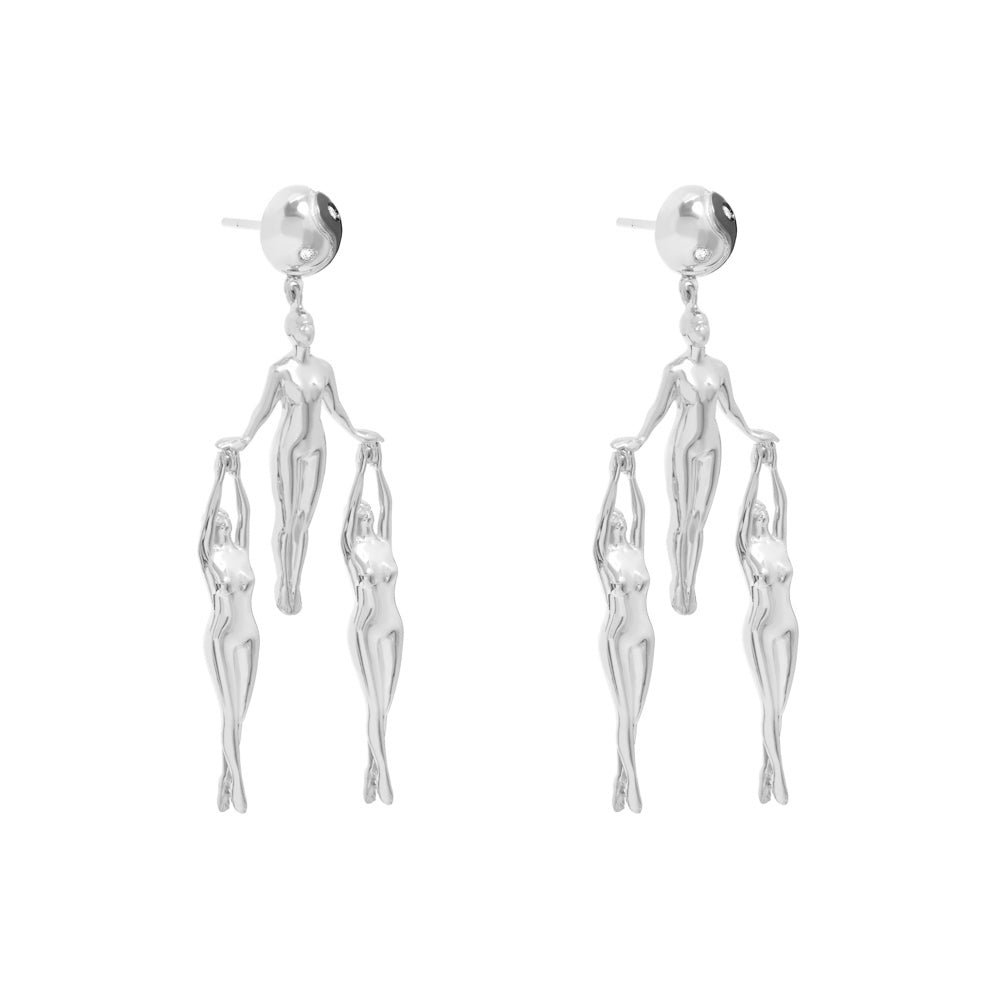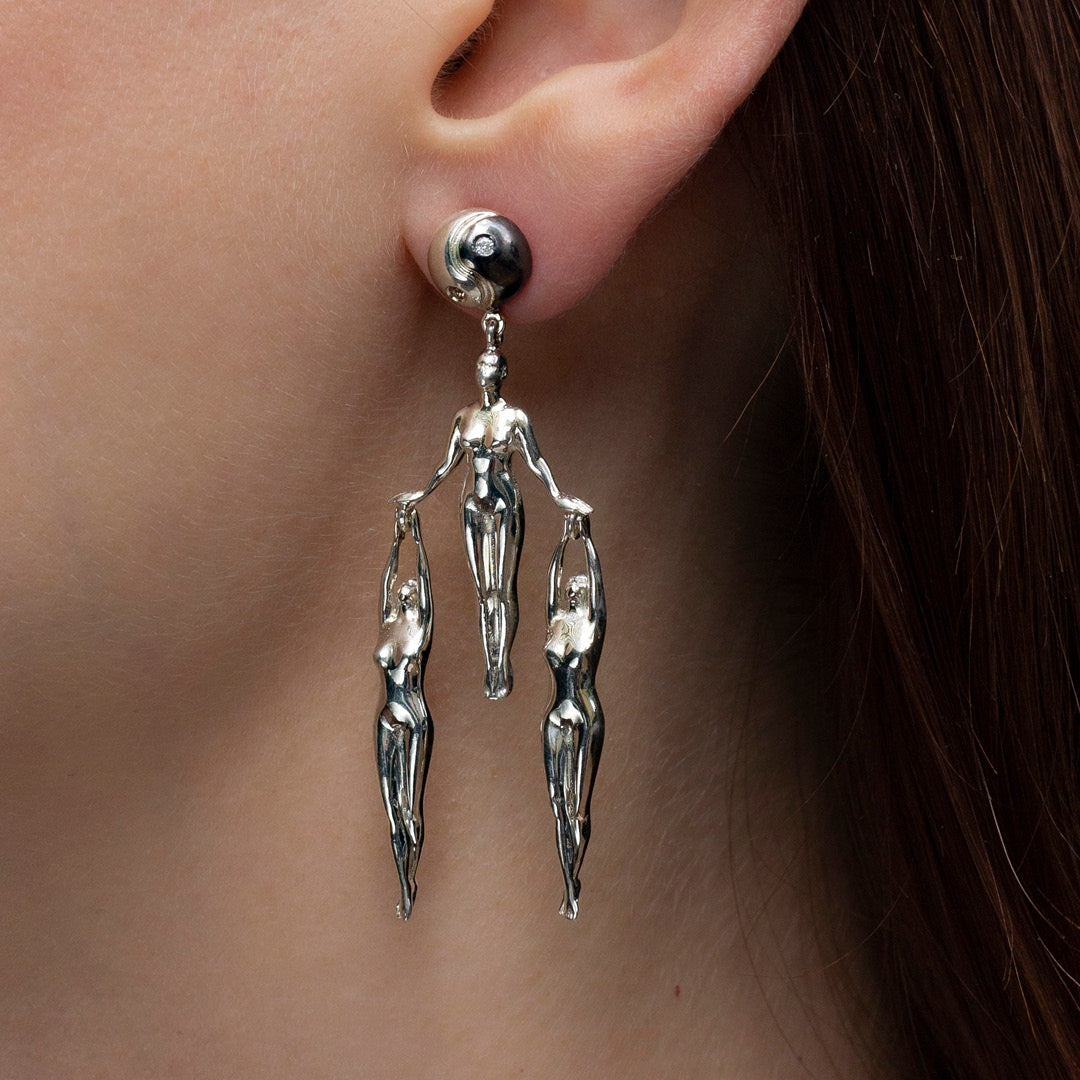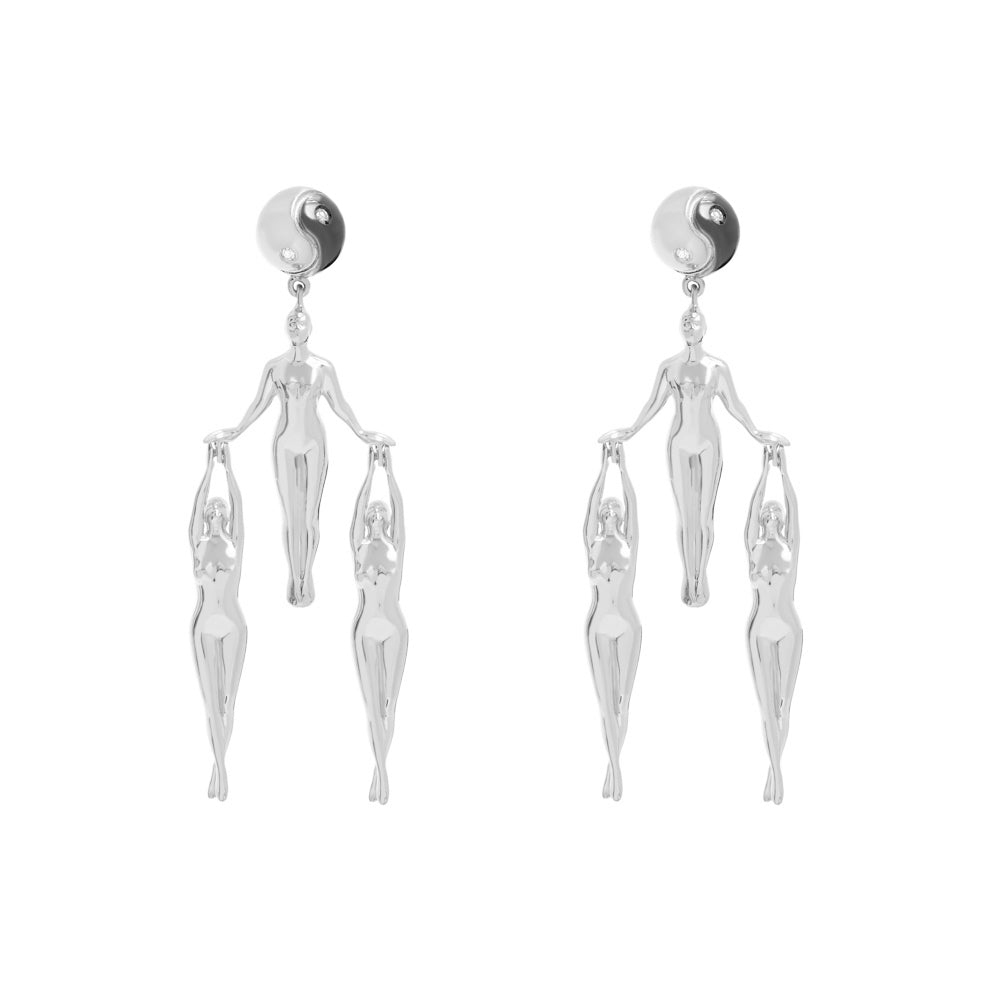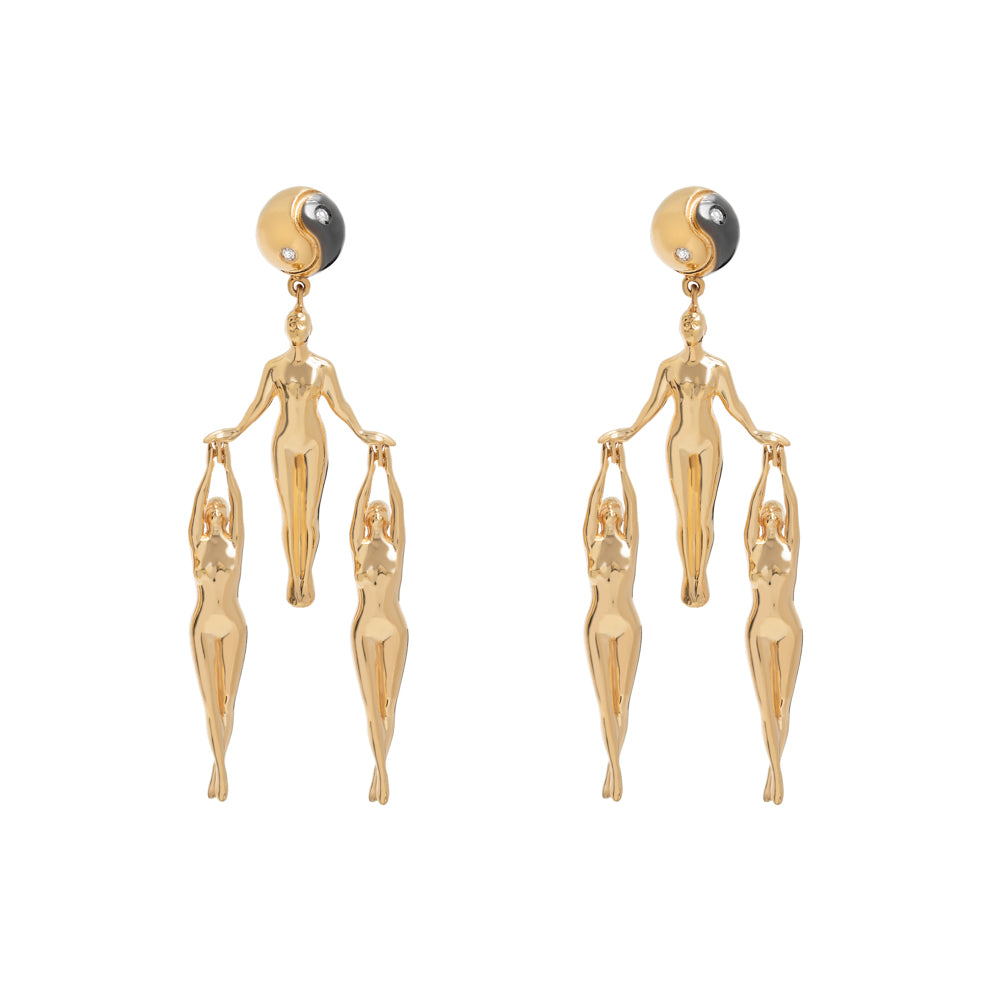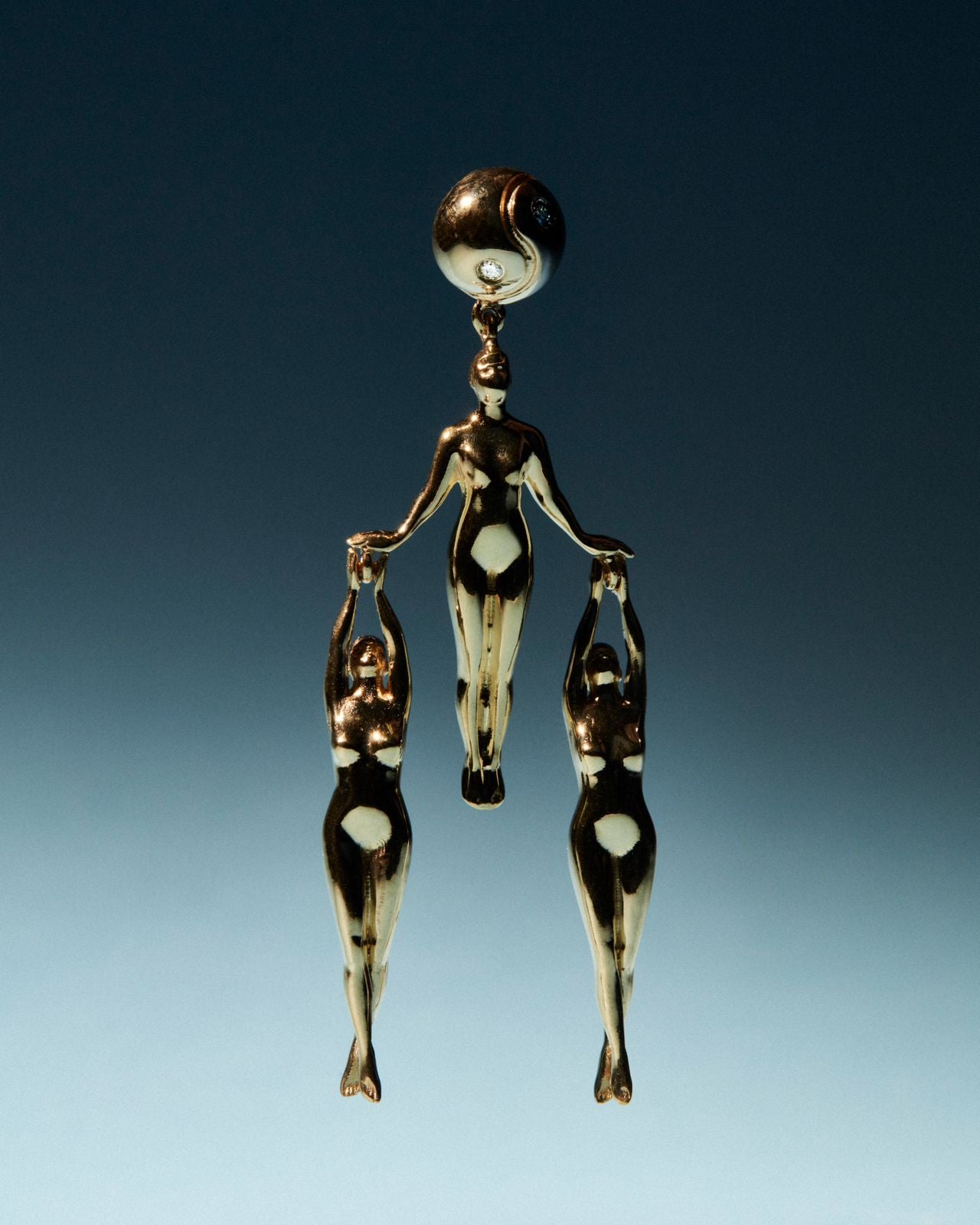 SPIRITUAL-MATERIAL
Little spiritual treasures translated to the material world.
The collection presents small spiritual treasures translated into the material world. I unveil universes through symbolic images that act as portals to new dimensions of the imagination. The sculpture-rituals carry symbols that encode the expansion of the feminine, sexuality, balance, and imagination, under a perspective that moves between the sublime and the naughty.
The Ying-Yang, a symbol of opposing yet complementing forces, sustains bodies in both equilibrium and lightness, with chocolate diamonds highlighting the preciousness of a dance between light and shadow.
Every one of these symbols was conceived to coexist, suggesting a spontaneous inventiveness that merges all elements into an invitation to collect and embrace small spiritual treasures.
Material: Felipa Earrings, available in Sterling Silver or Sterling Silver with 18k Gold Plating. Both with Brillant.
Weight:  18g pair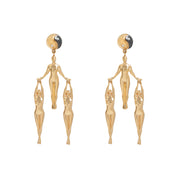 Felipa Earrings