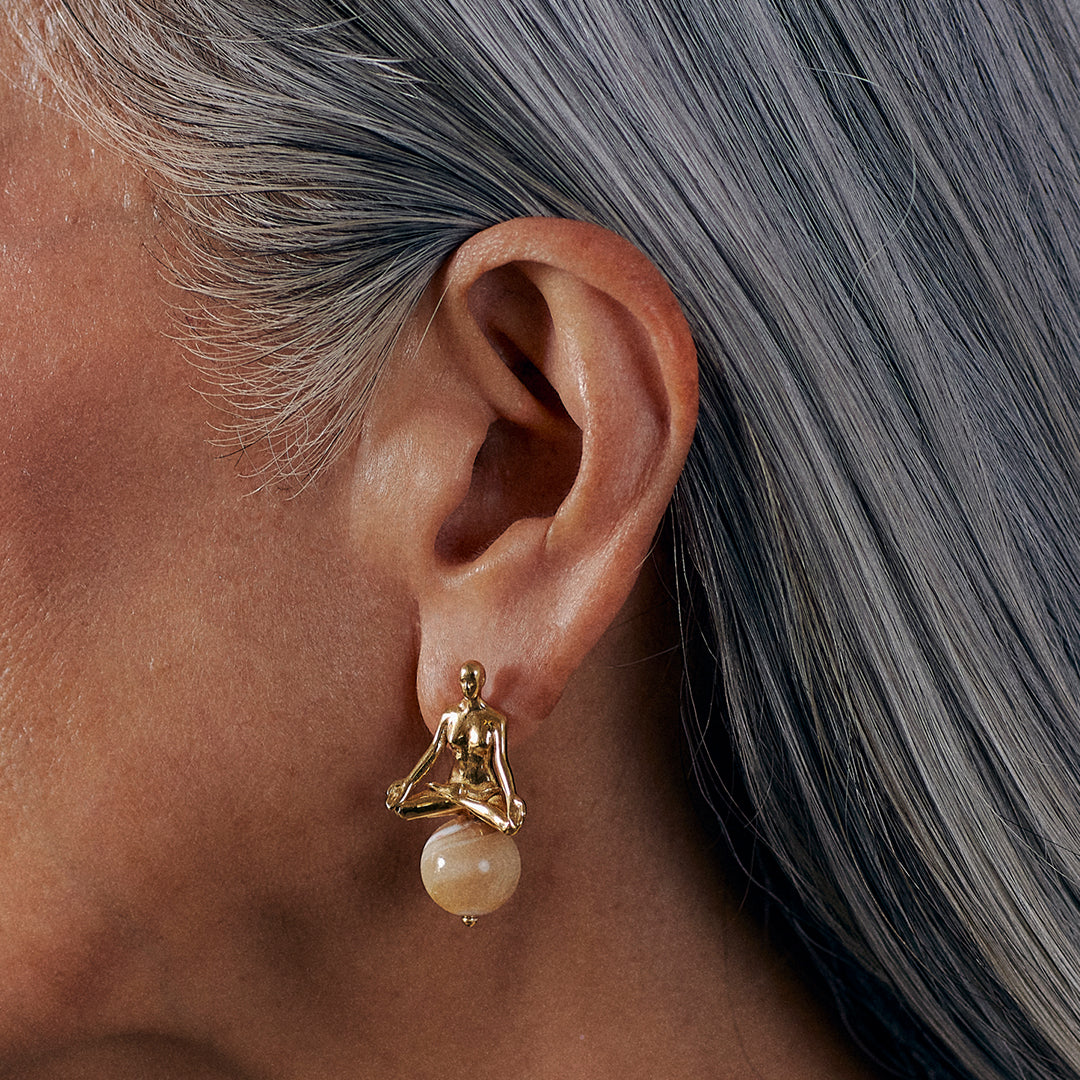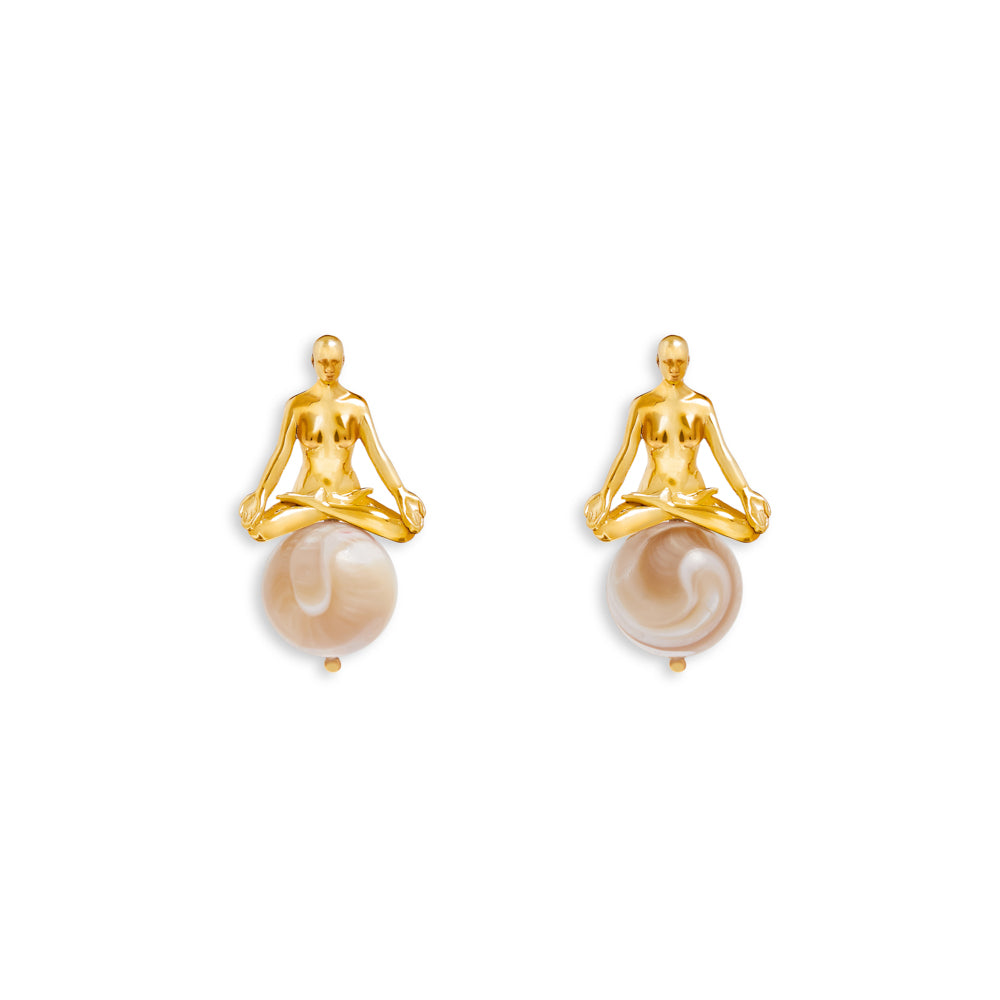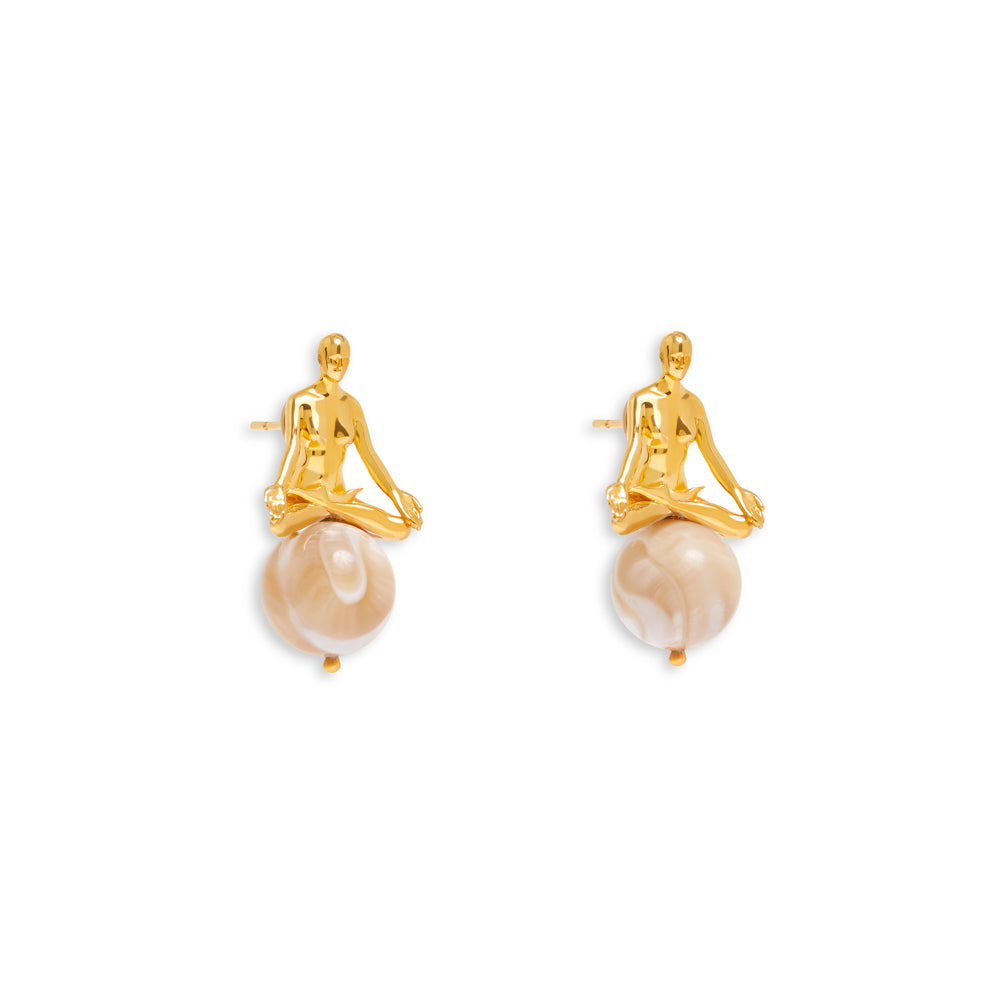 Transe Madre Earrings Gold
Altered stated of consciousness. Expansion, presence. Internal space in sublimation. Connection, fluidity.

This sculpture represents the search for the state of trance that moves us in the direction of a sacred space within ourselves.
A sublime moment of disconnection with the ego, an internal individualized trip that provokes a feeling of belonging to all.
Darkness, unknown space, a fluid state, liquid, hypnotic.
To enter trance is to dilute yourself with the universe, epiphany.
It is complexity made simple. 
The desire that moves us in search of this state and the paths we use to encounter this moment, surpass our conscious knowledge.
The mother of pearls - mothers who created the pearls, symbolize the feminine, the creative flow and the hypnotic states, with their unique designs that also make reference to psychedelia.


Material: Sterling Silver gold plated and mother of pearls.

Weight: 11 g each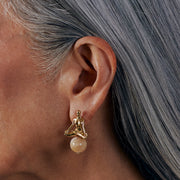 Transe Madre Earrings Gold