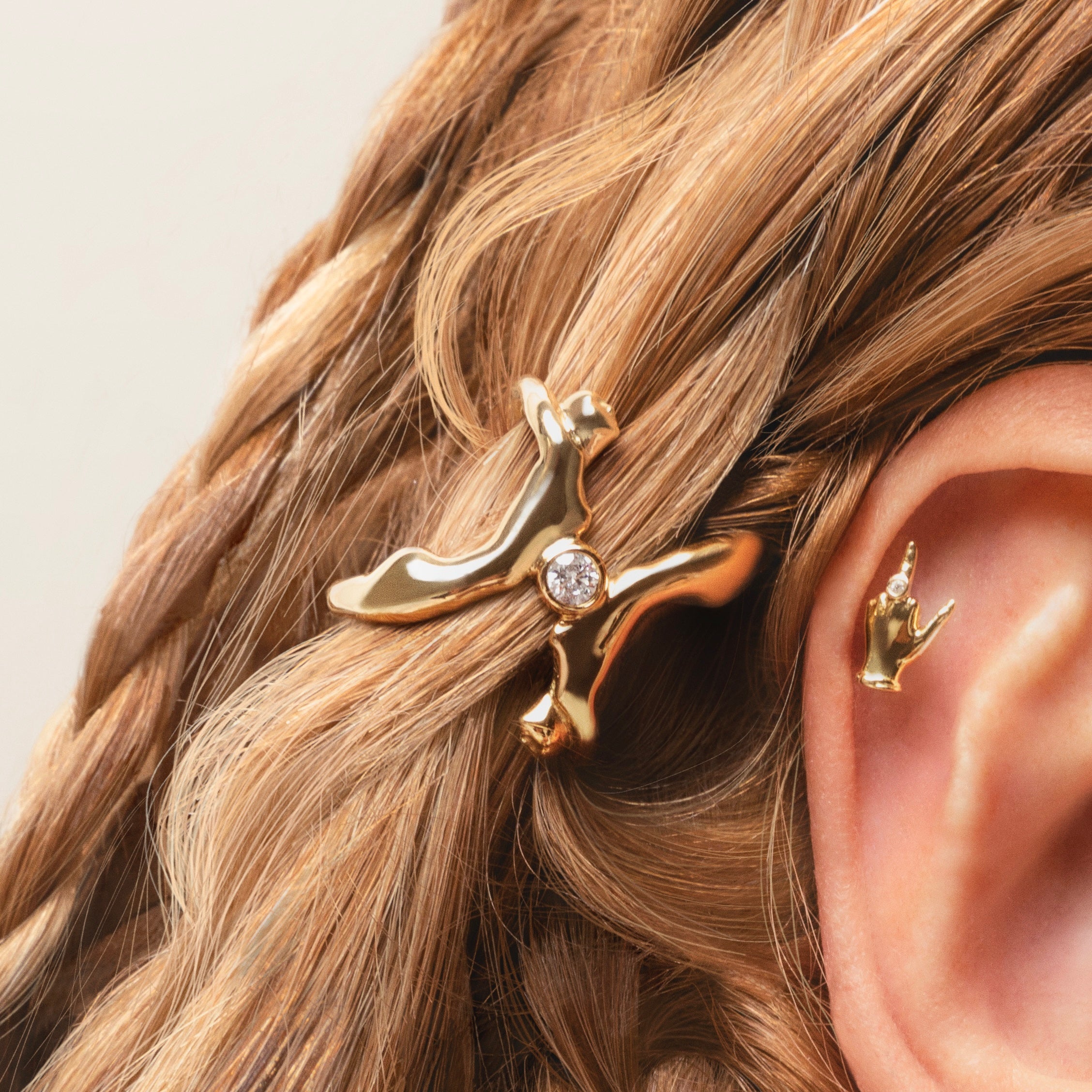 The encounter of two feminine bodies, the piece "Tina" creates a liquid form that embraces the hand with fluidity and motion. A metaphor for our ability to adapt and reinvent ourselves, always in search of balance.
Tina brings forth the beauty that resides in transformation, inviting reflection on the enigmatic and mutable nature of existence.
Each intricately sculpted detail in 18K gold is an ode to the centuries of dreams that reside in the infinite universe of details.
In the meeting of the bodies, meticulously selected emeralds and diamonds rise.
Materials: Ring in 18k Gold with Diamond.
Weight: 9g.
Certified Raw Materials: This piece is made with certified gold, ensuring respect for the environment and the communities involved in our production process.
Local Sourcing: We believe in the power of local communities. We work closely with local artisans and suppliers, supporting the local economy from our packaging to our jewelry.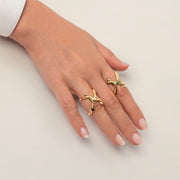 Tina Diamond Ring