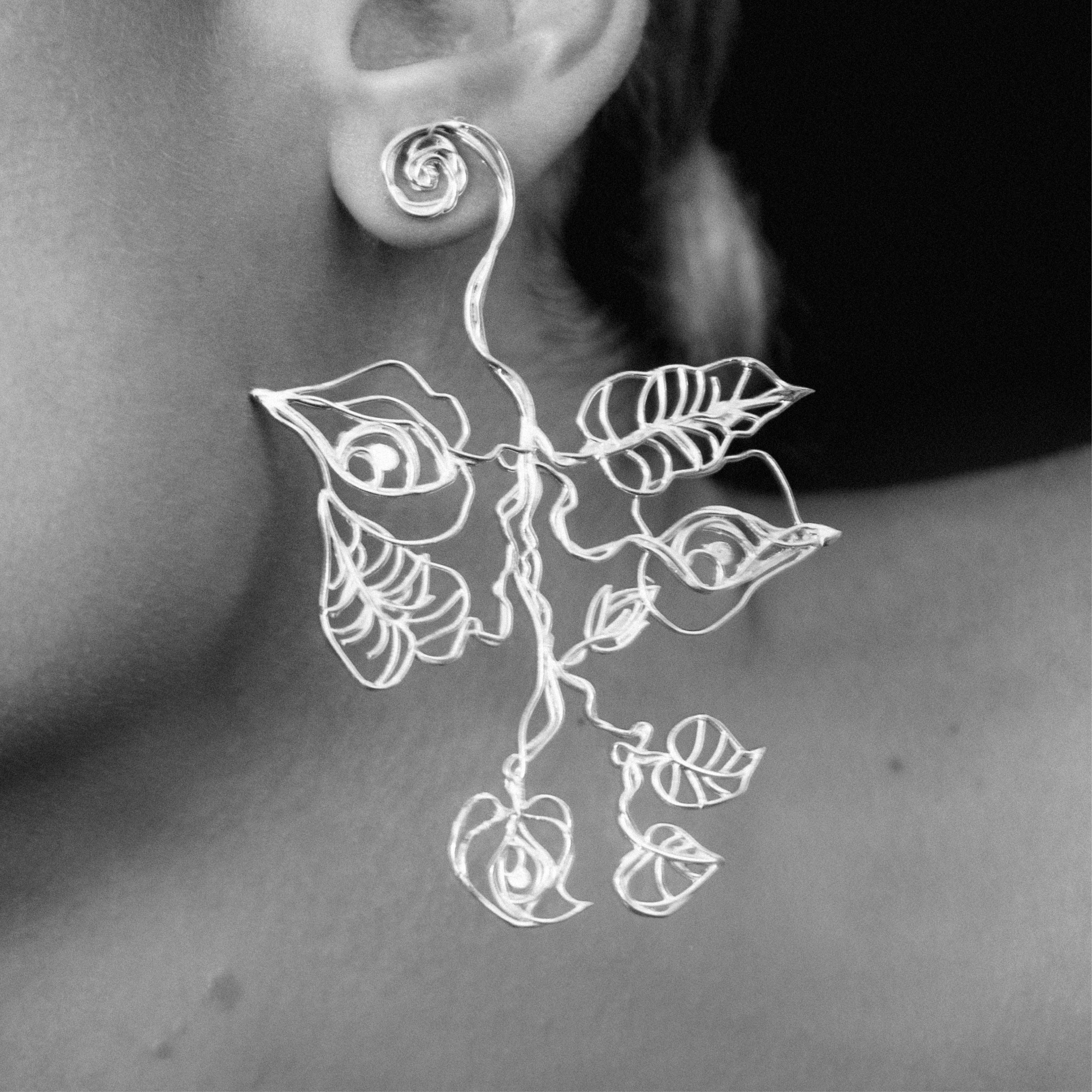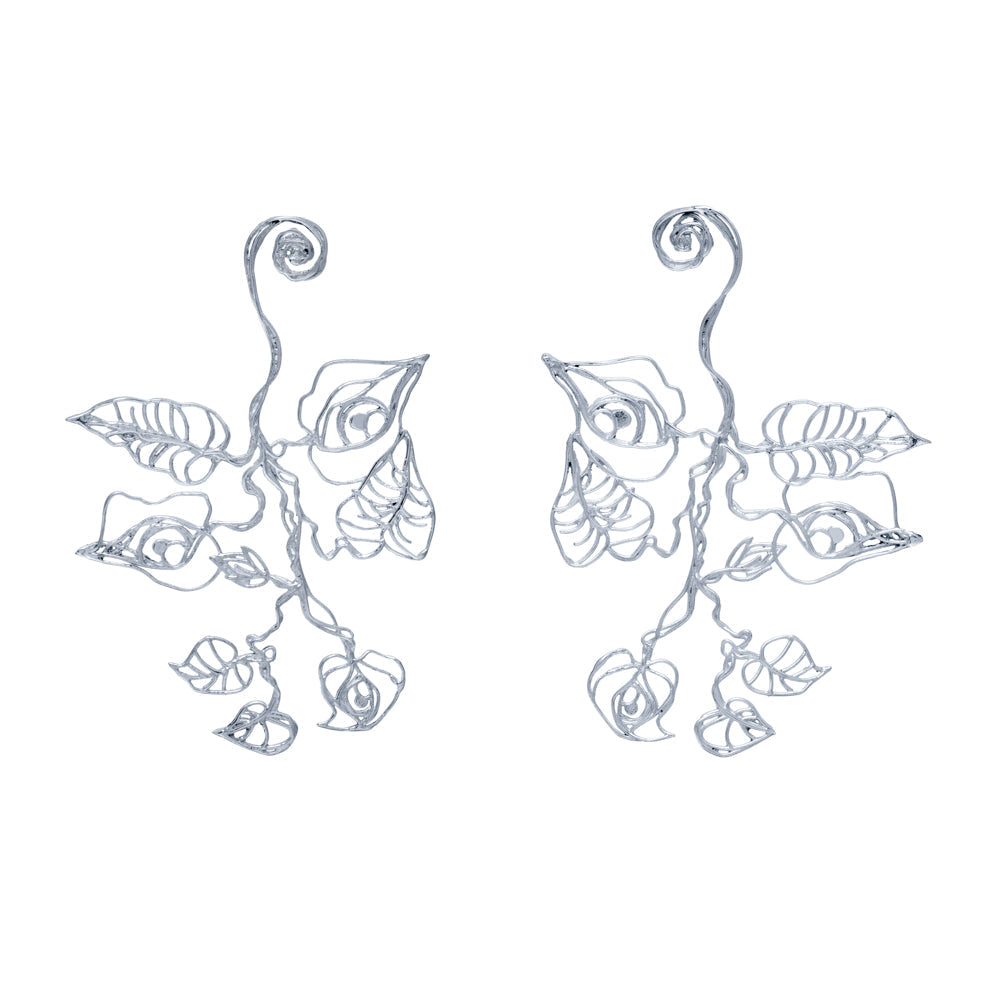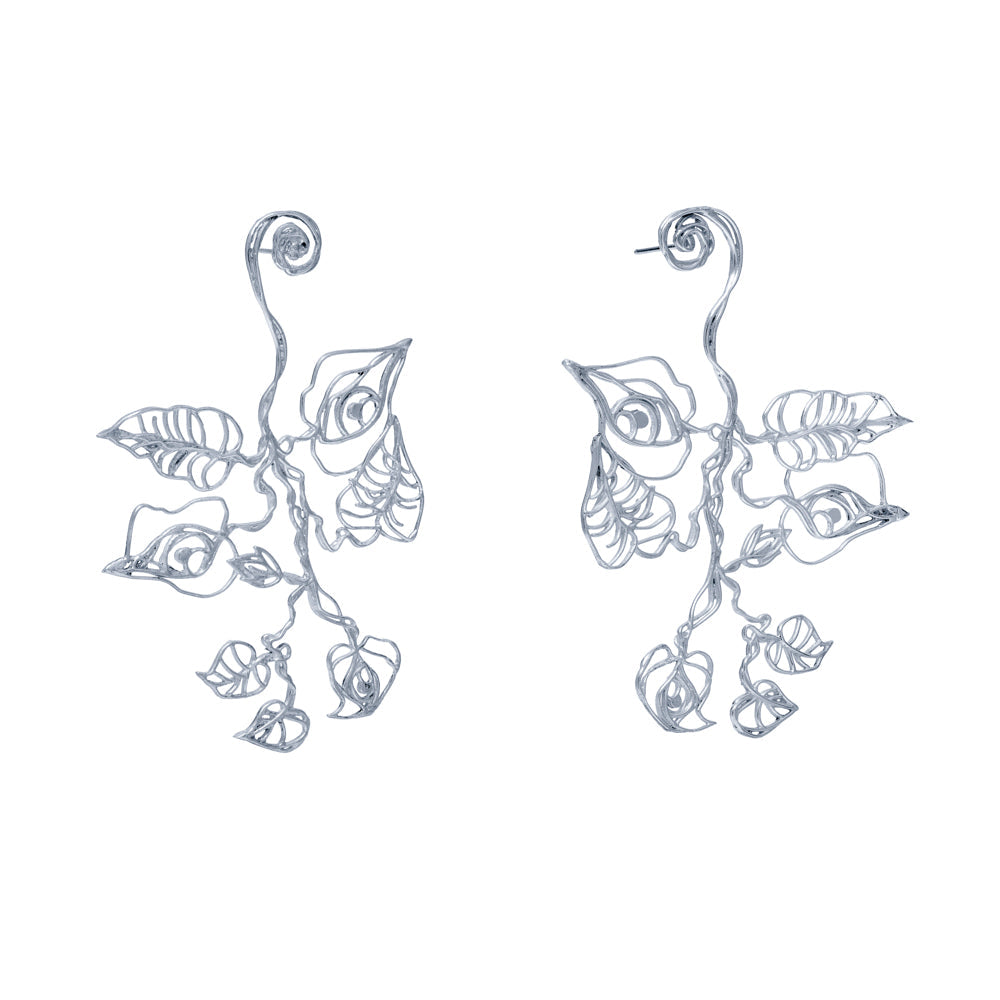 In this piece, lines transform into hybrid, surrealist plants that merge eyes with leaves. Helena brings an understanding of the fundamental structures of the Universe, repeated within our bodies through a series of patterns in nature. 
It is possible to find interior structures that are also mirrored in the Universe. In nature, patterns can be found that mirror our own. 
The more consciousness we develop about these structures, the deeper the knowledge we will have about ourselves. 
Helena is a voluminous yet light piece, that intrigues with its magnetic presence rich in details.
Material: Sterling Silver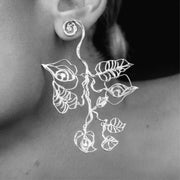 Helena Earrings