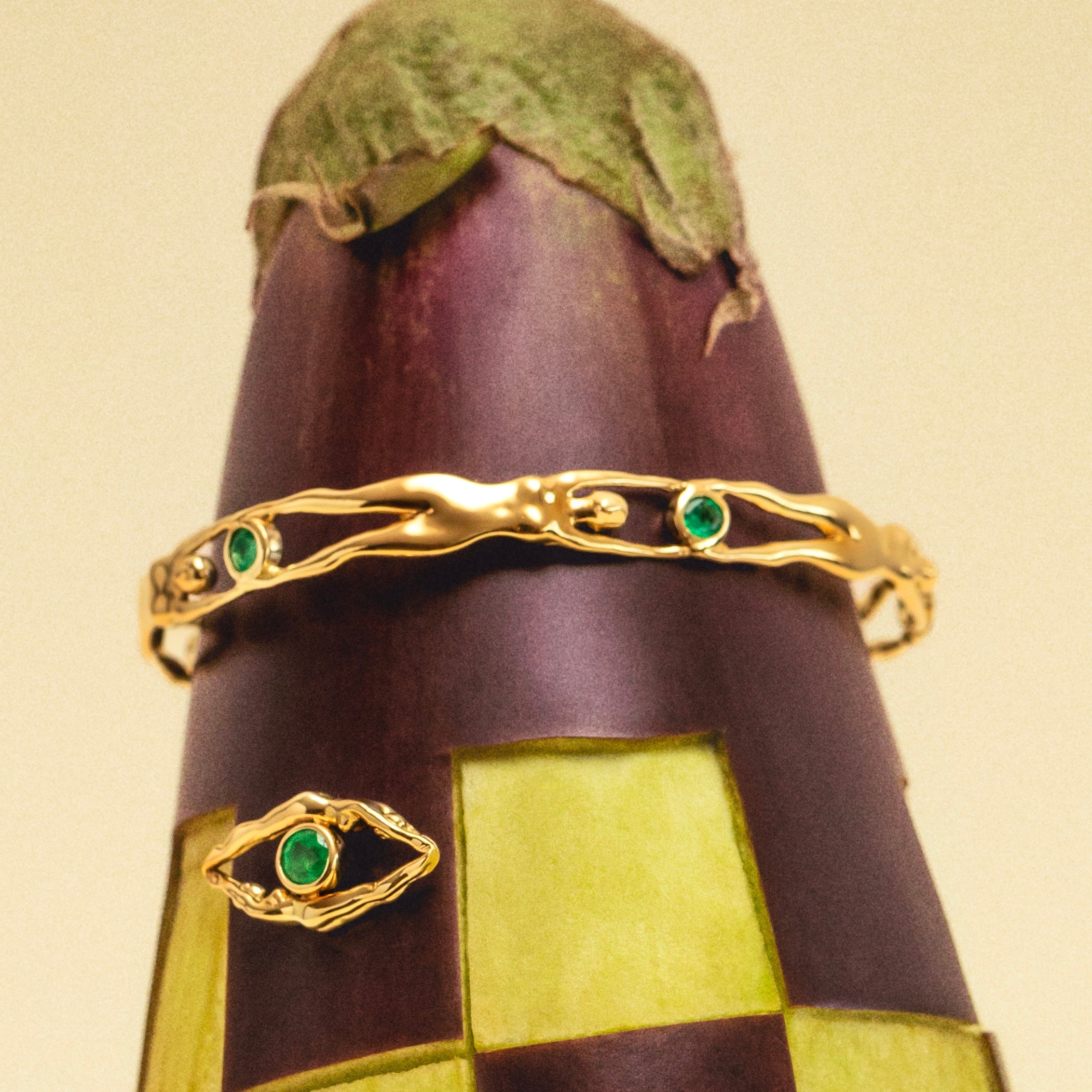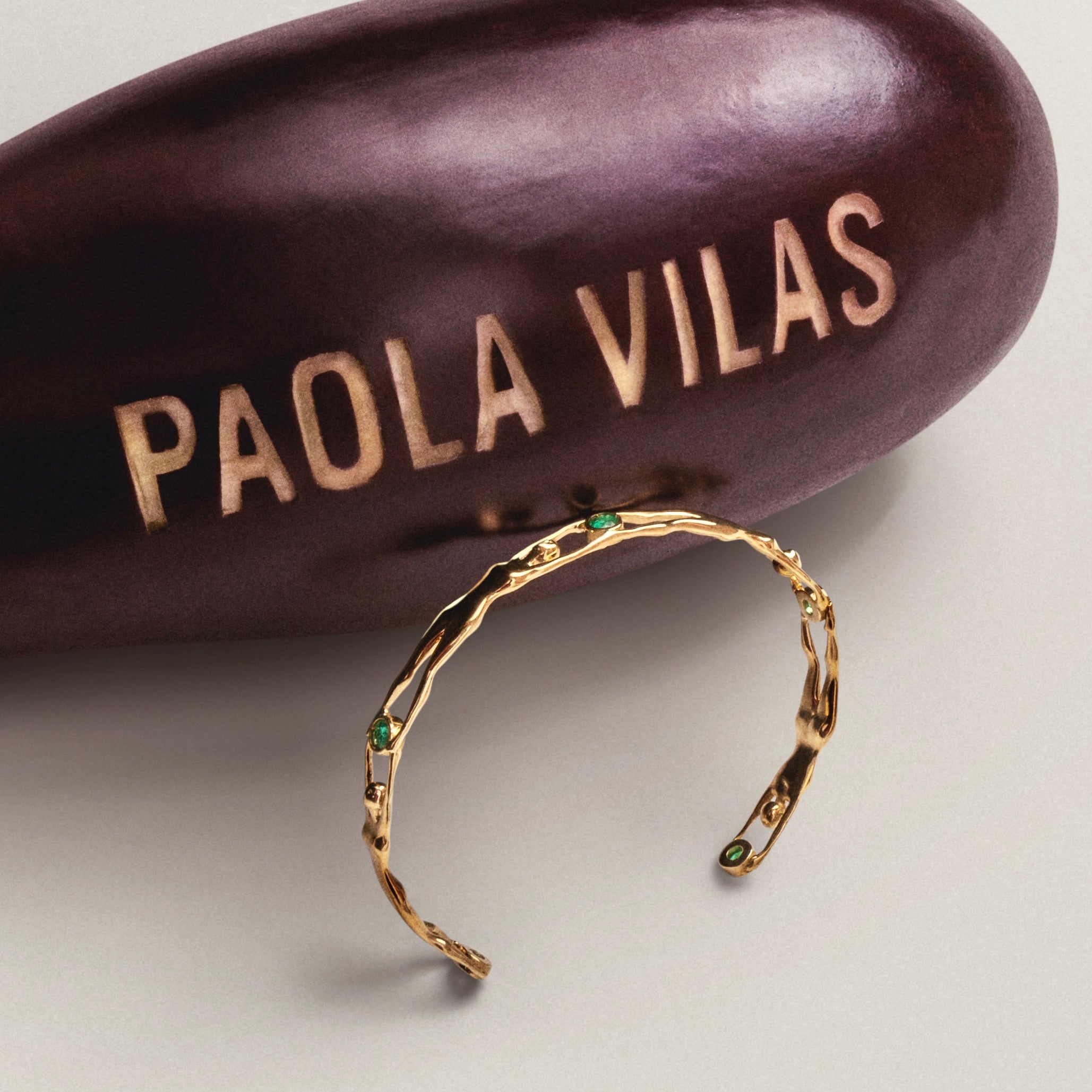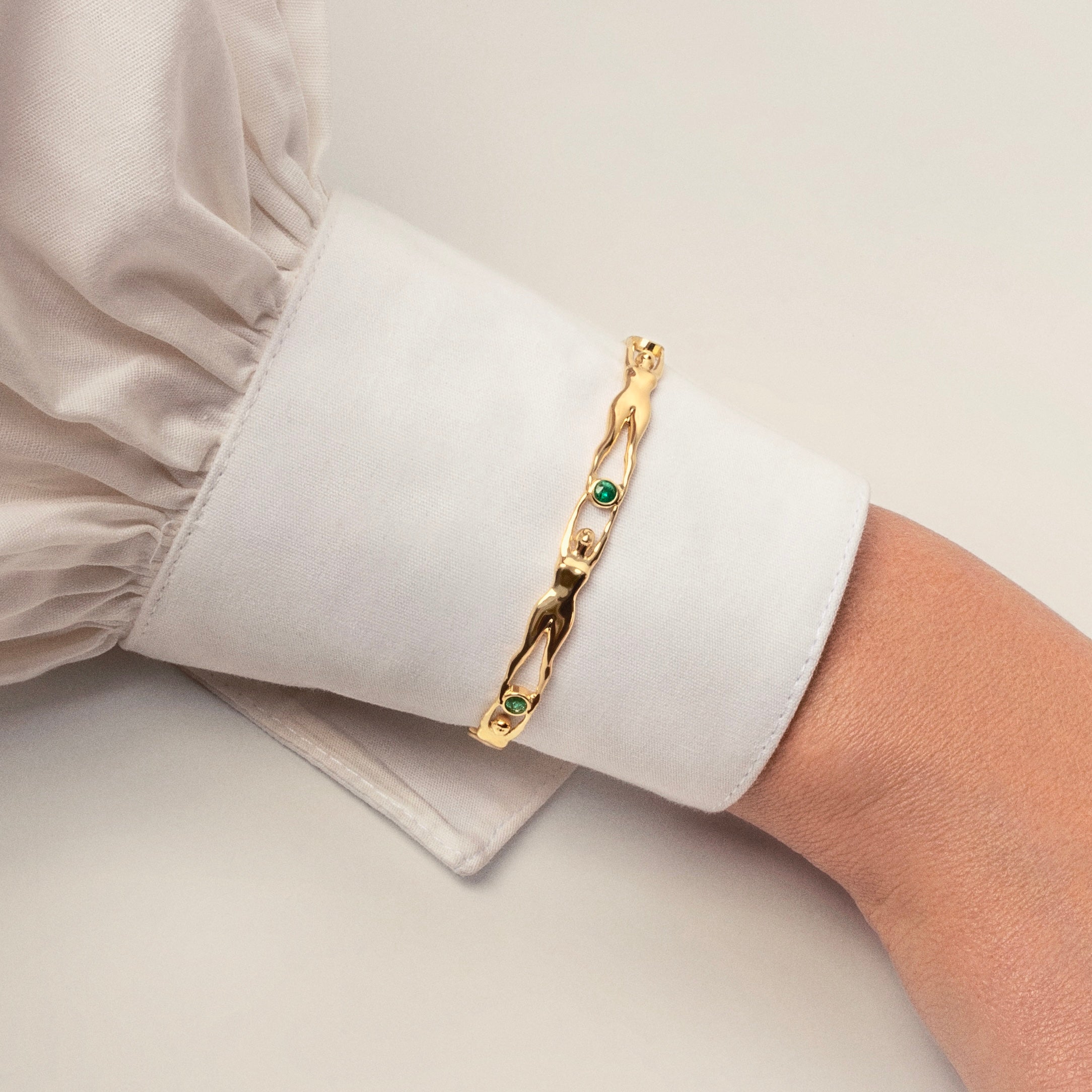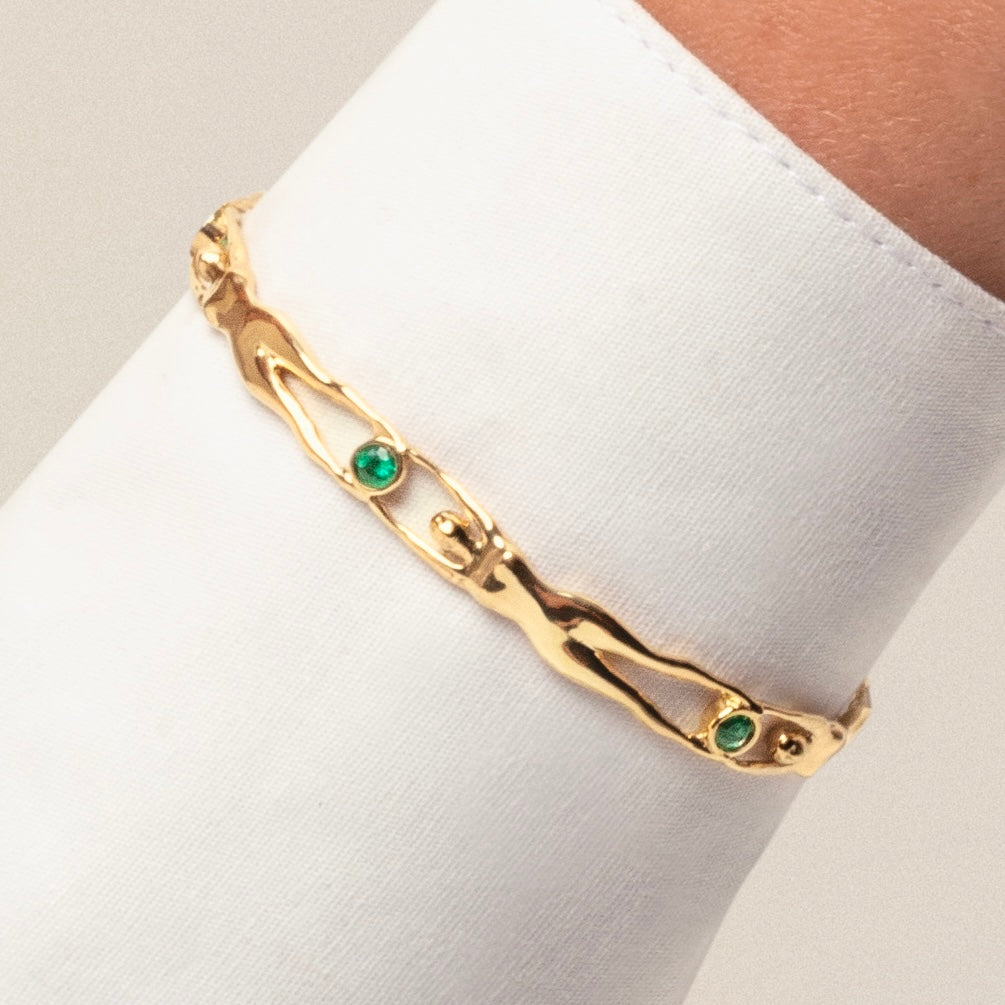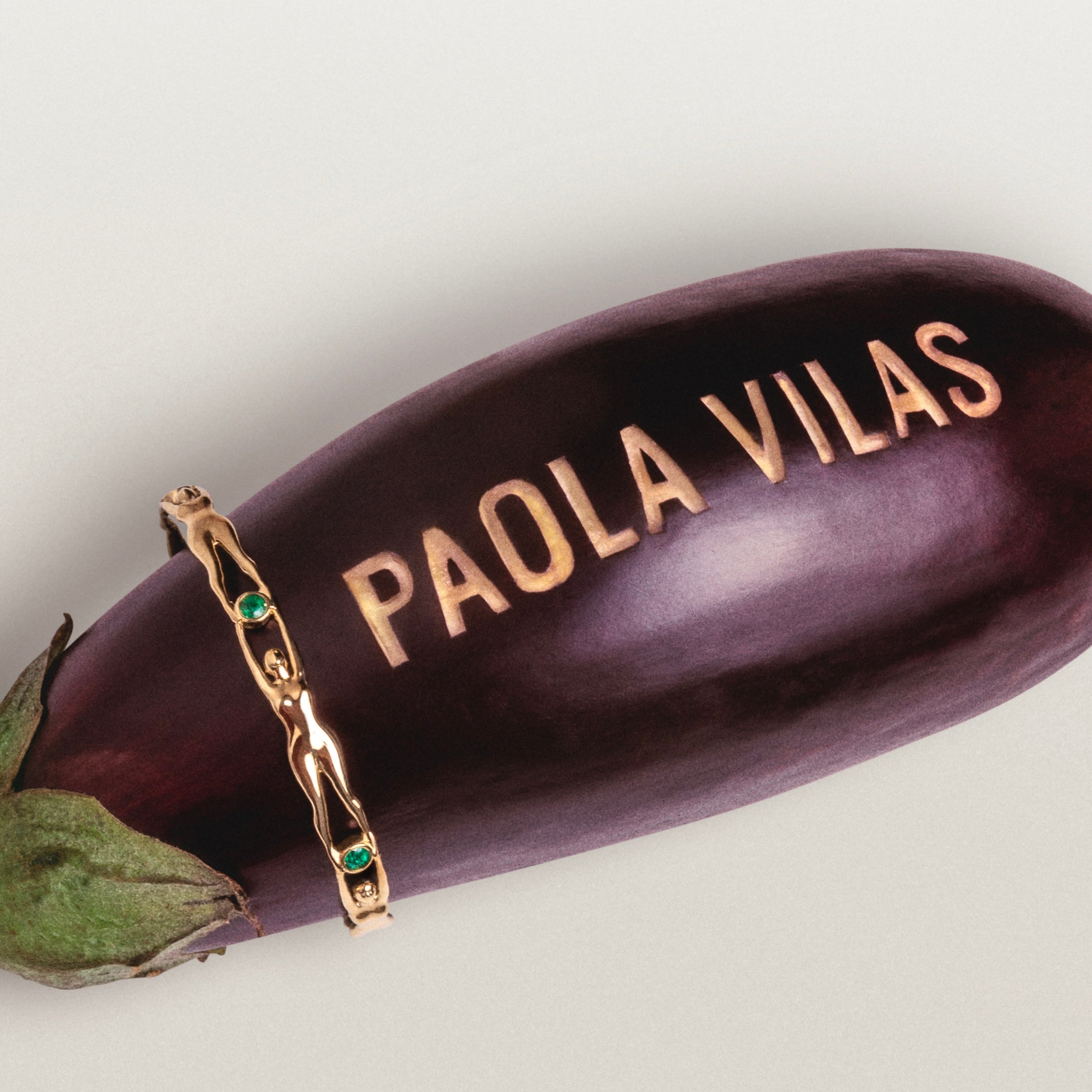 The "Olivia" piece has four ethereal and interconnected feminine bodies converge at the same rhythm, embracing five meticulously selected emeralds.
This piece symbolizes the power that arises when women intertwine.
Every intricately sculpted detail in 18K gold is an ode to the dreamscapes that reside in the infinite universe of details within women.
Materials: Bracelet in 18K Gold with Emeralds.
Weight: 12g.
Certified Raw Materials: This piece is made with certified gold, ensuring respect for the environment and the communities involved in our production process.
Local Sourcing: We believe in the power of local communities. We work closely with local artisans and suppliers, supporting the local economy from our packaging to our jewelry.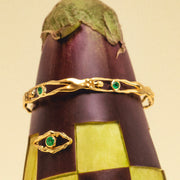 Olivia Bracelet