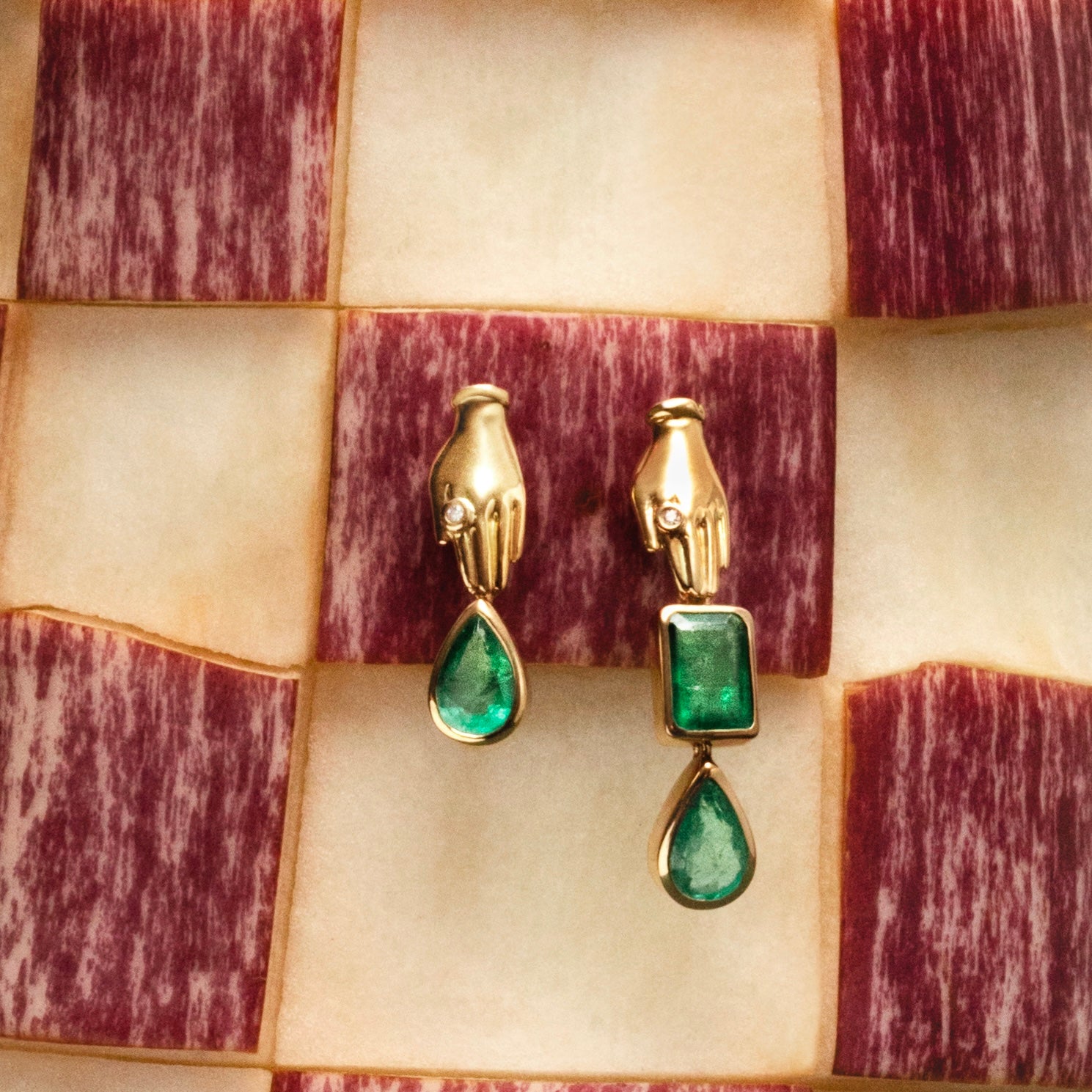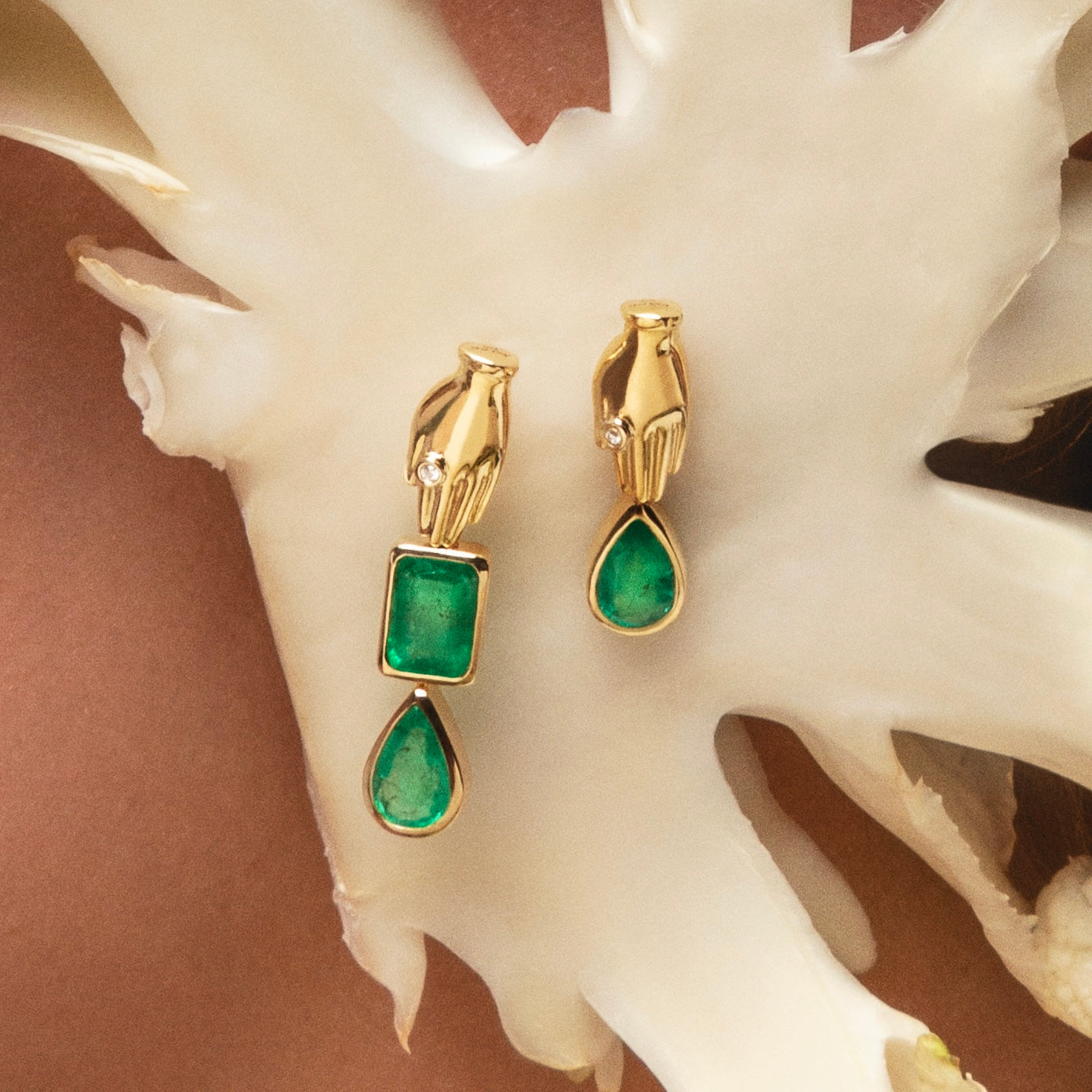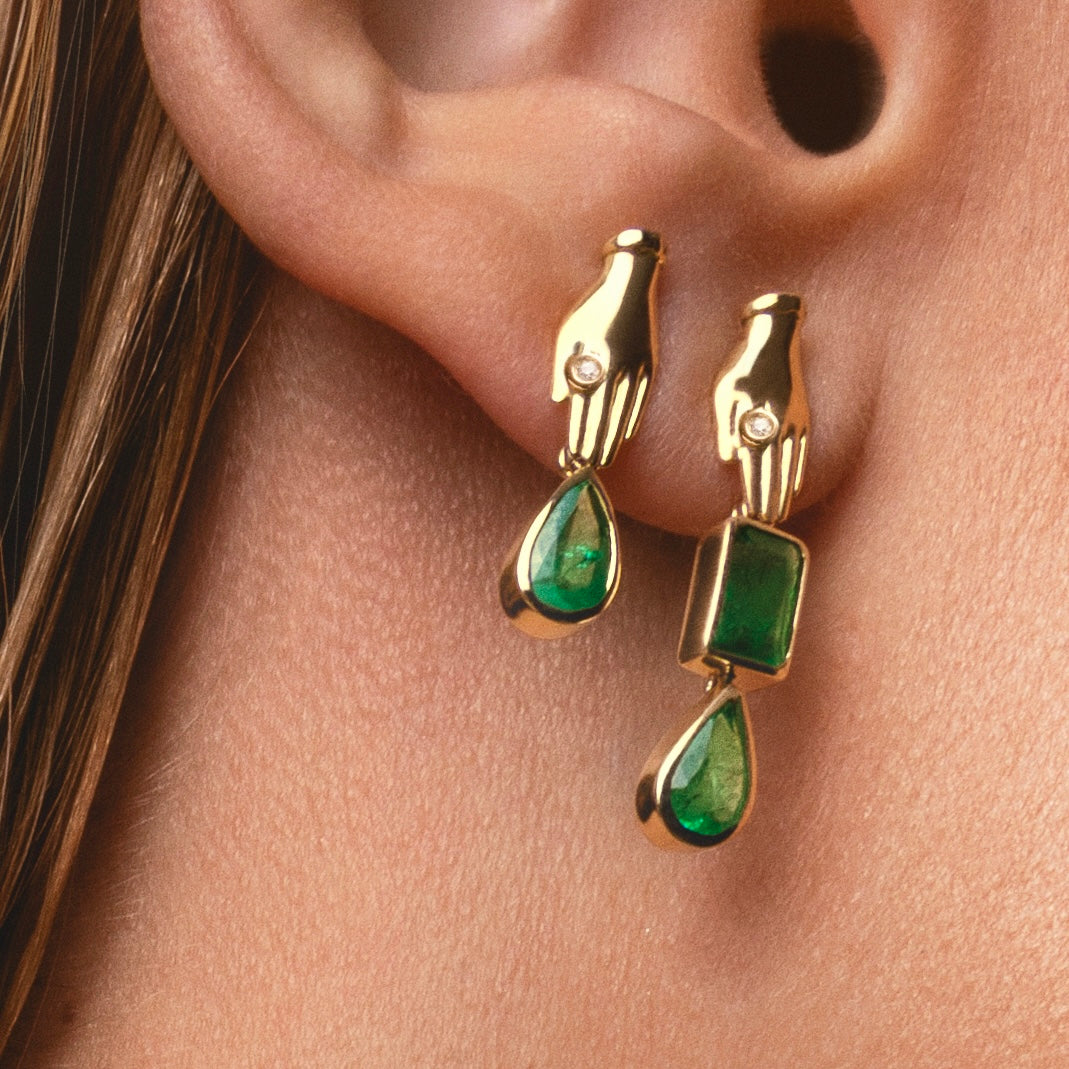 The piece "Maria" invites an unexpected exploration of the magic that resides in the intricate world of details.
Each jewelry item features hands sculpted in 18K gold, showcasing meticulous craftsmanship that captures the delicacy and skill of this symbolic element.
Diamonds on the fingers sparkle like precious rings, breathing life into this distinctive piece. Carefully chosen emeralds gracefully dance, capturing light and emitting an aura of mystery and beauty.
The piece symbolically represents hands as a symbol of the capacity to create, express, and connect.
Materials: Earrings in 18k Gold with Emeralds and Diamonds.
Weight: 3,2g both.
Certified Raw Materials: This piece is made with certified gold, ensuring respect for the environment and the communities involved in our production process.
Local Sourcing: We believe in the power of local communities. We work closely with local artisans and suppliers, supporting the local economy from our packaging to our jewelry.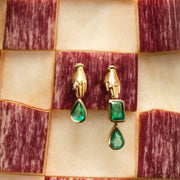 Maria Earrings