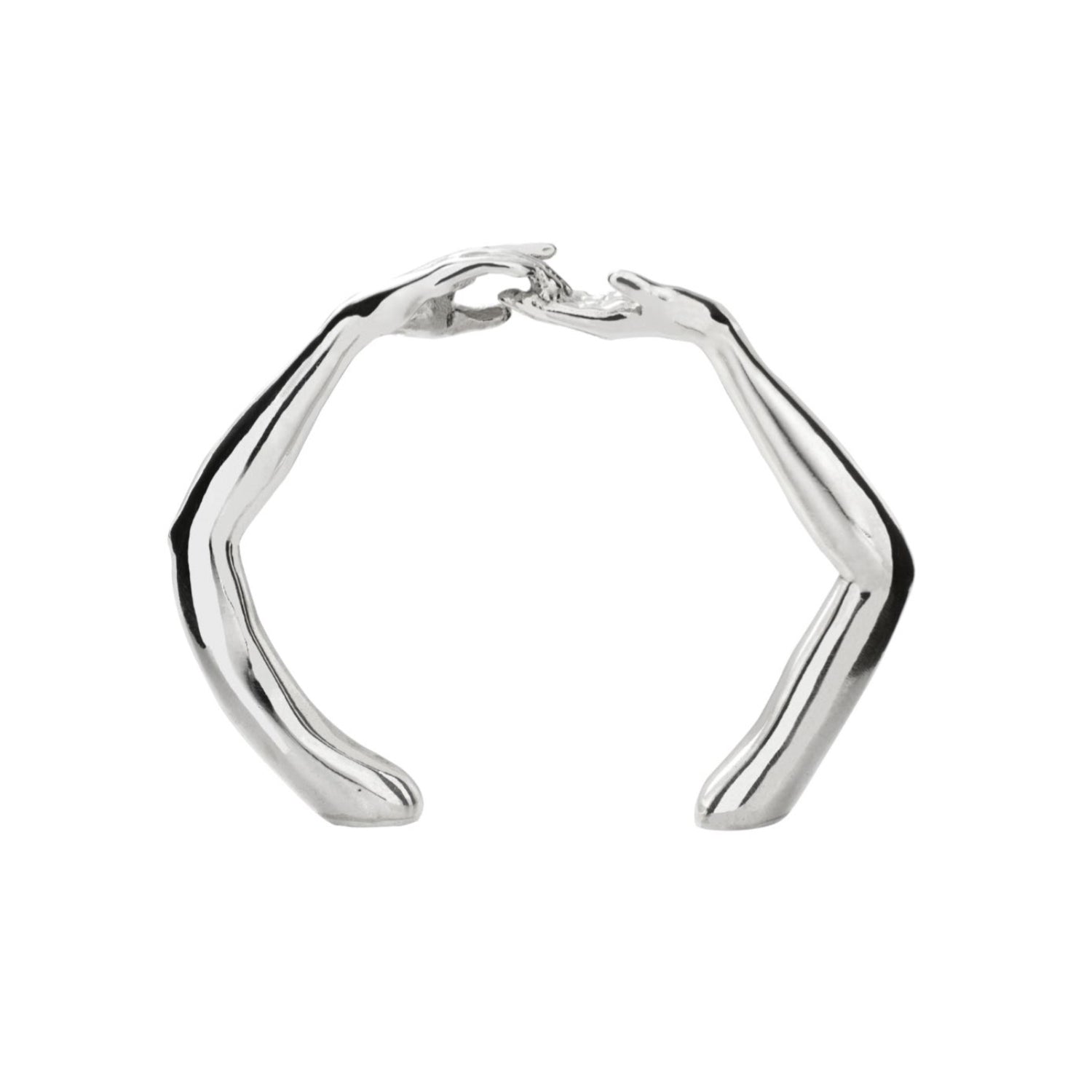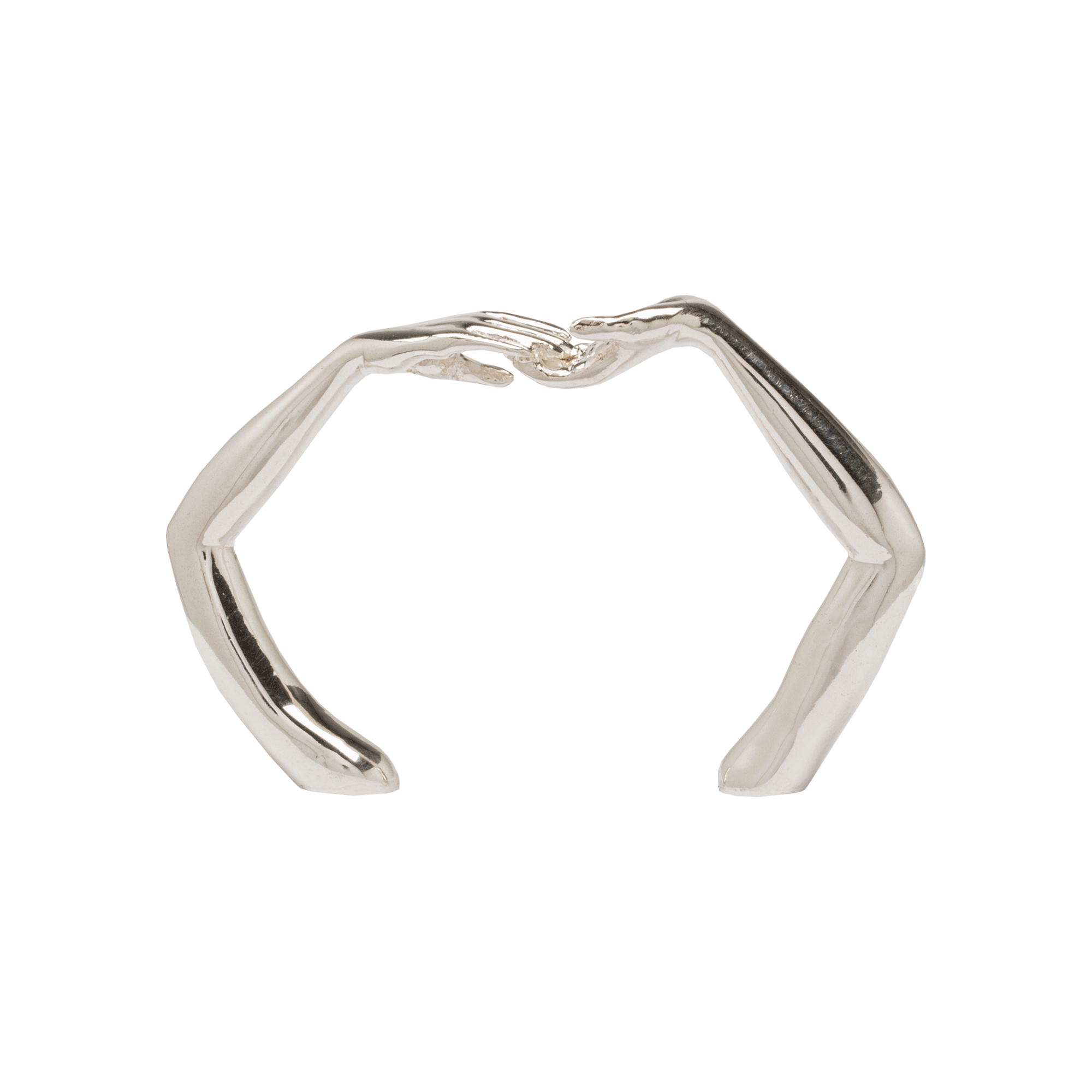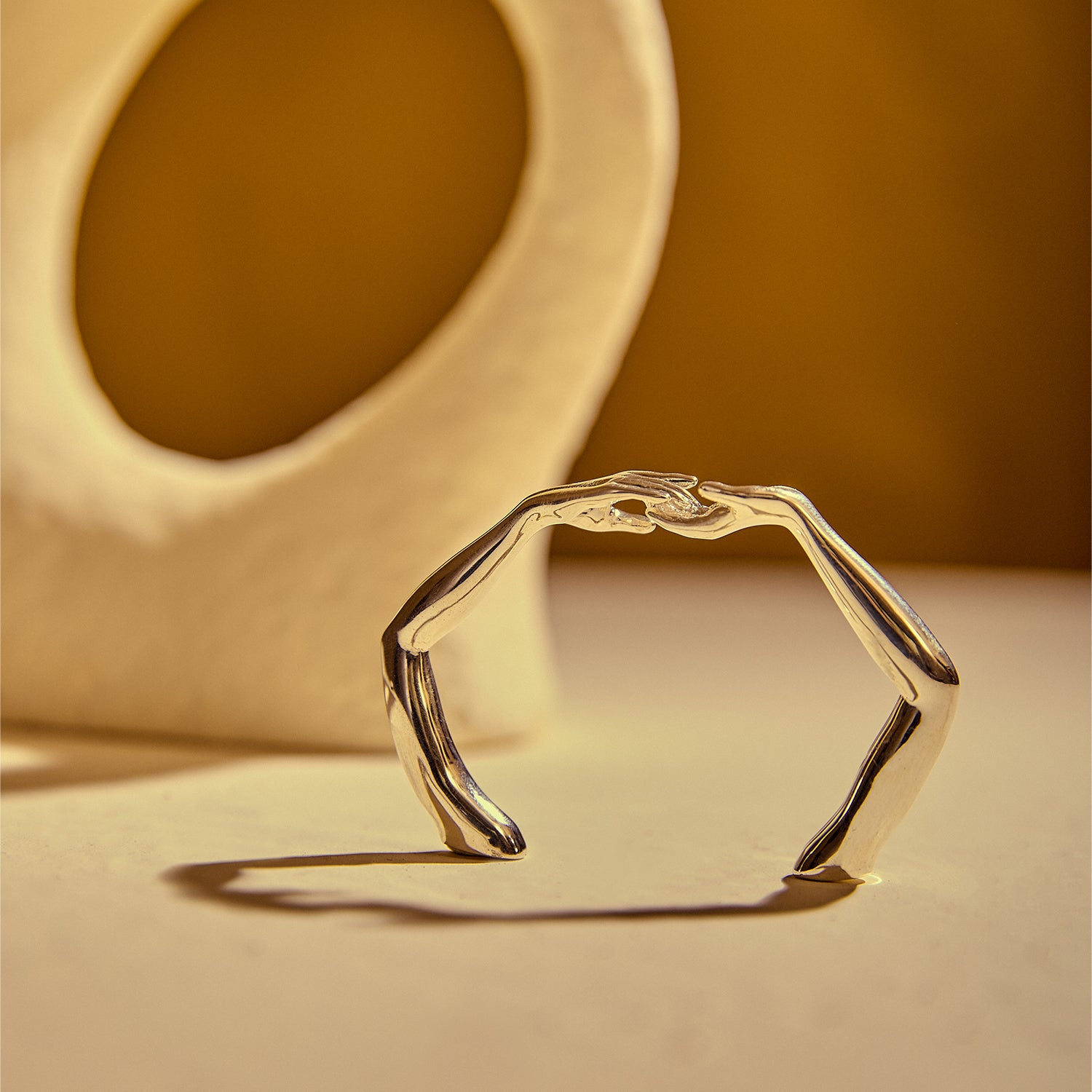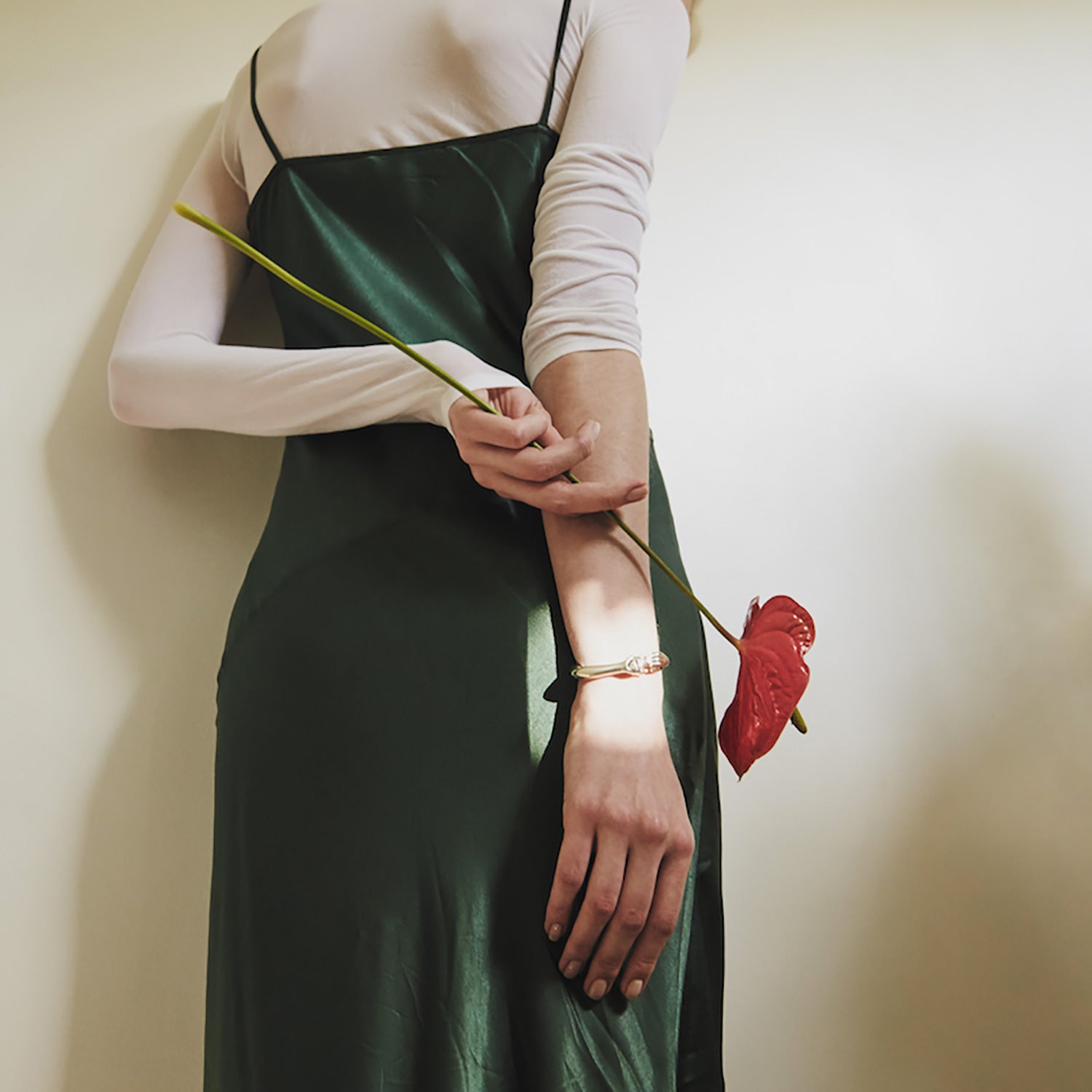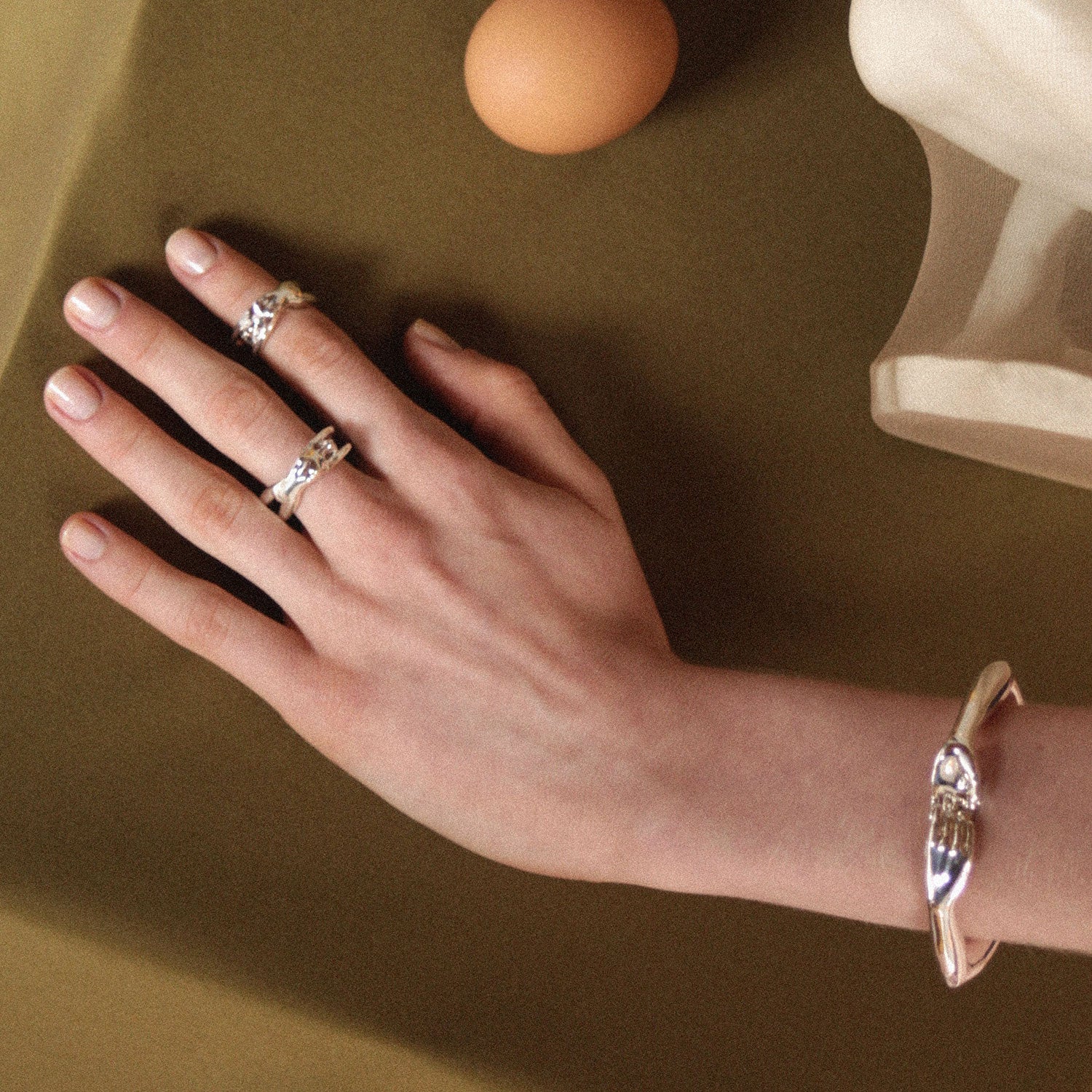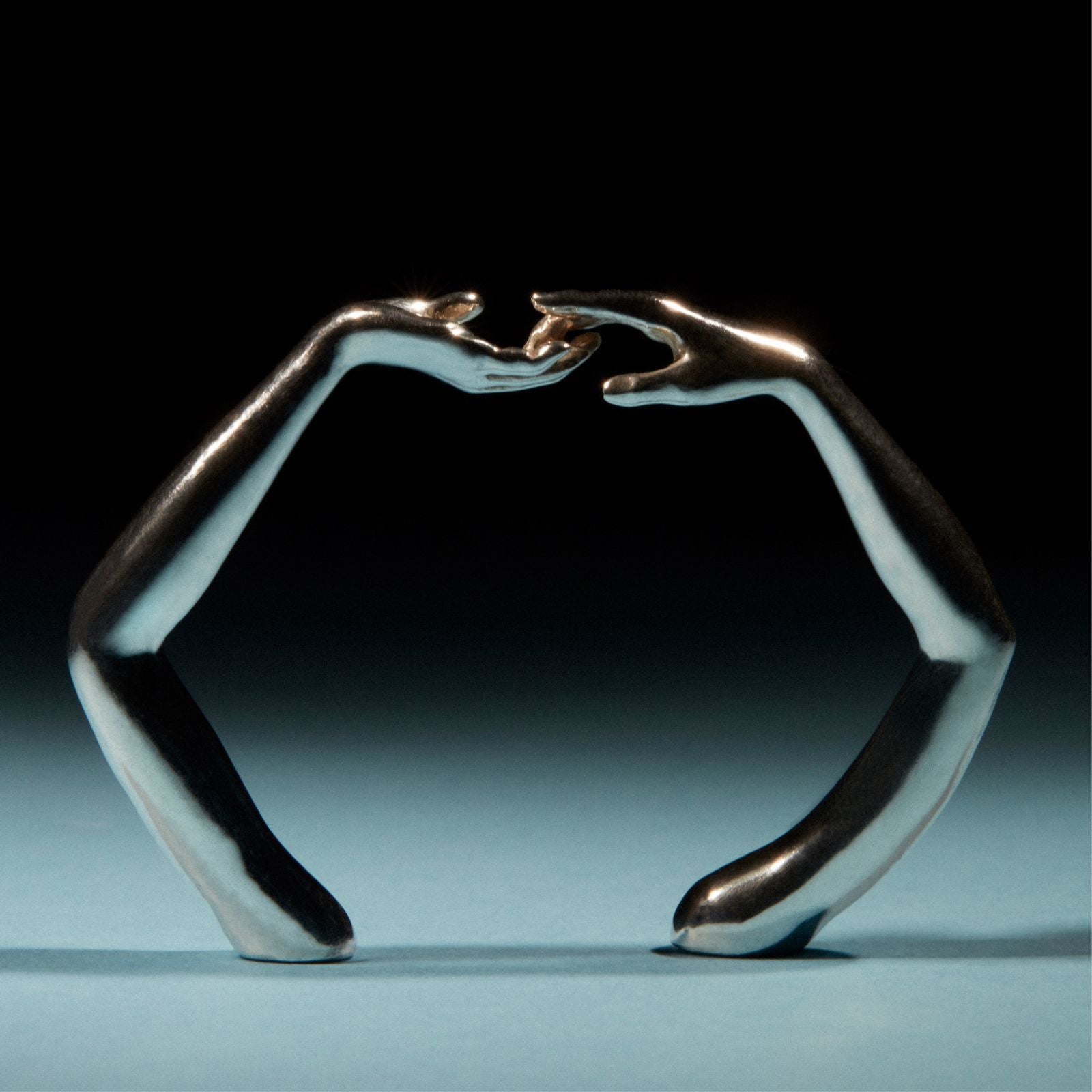 In Lui, Paola uses sculpture as a language to explore the limits between art, design and adornment. The piece amplifies the definition of product and walks through fine arts and applied arts, performing as sculpture, or as adornment. Lui is about a delicate and subtle encounter, that gives rise to something strong and solid.
The piece was entirely carved out of wax. Several studies were necessary for Paola to get in an ergonomic form that didn't present any jewelry system, such as clasps or locks.


Material: Lui Bracelet, one of our signature pieces, available in Sterling Silver.

Weight: 47,2g
Size: 4,2cm wide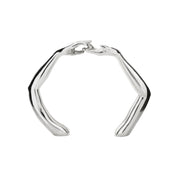 Lui Bracelet