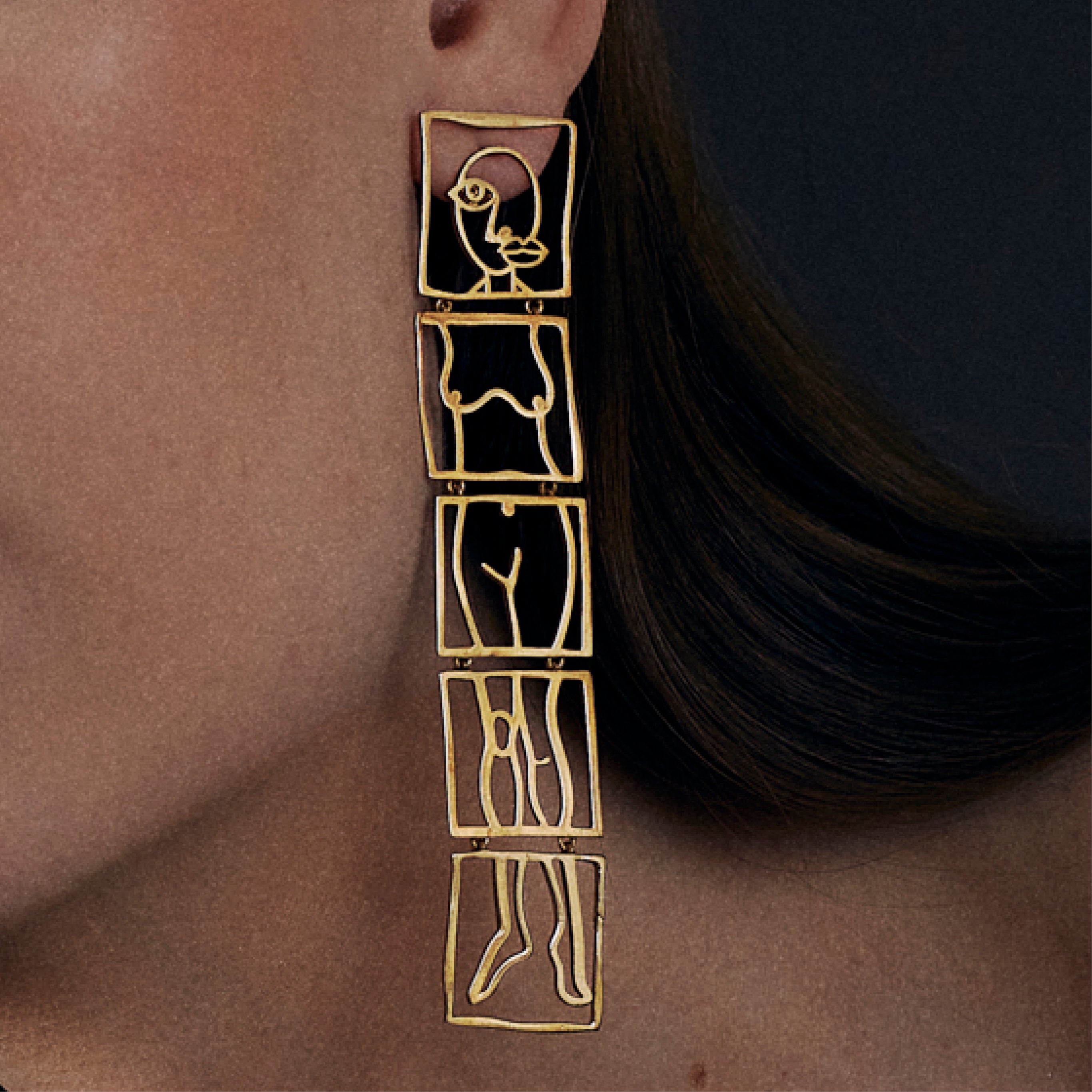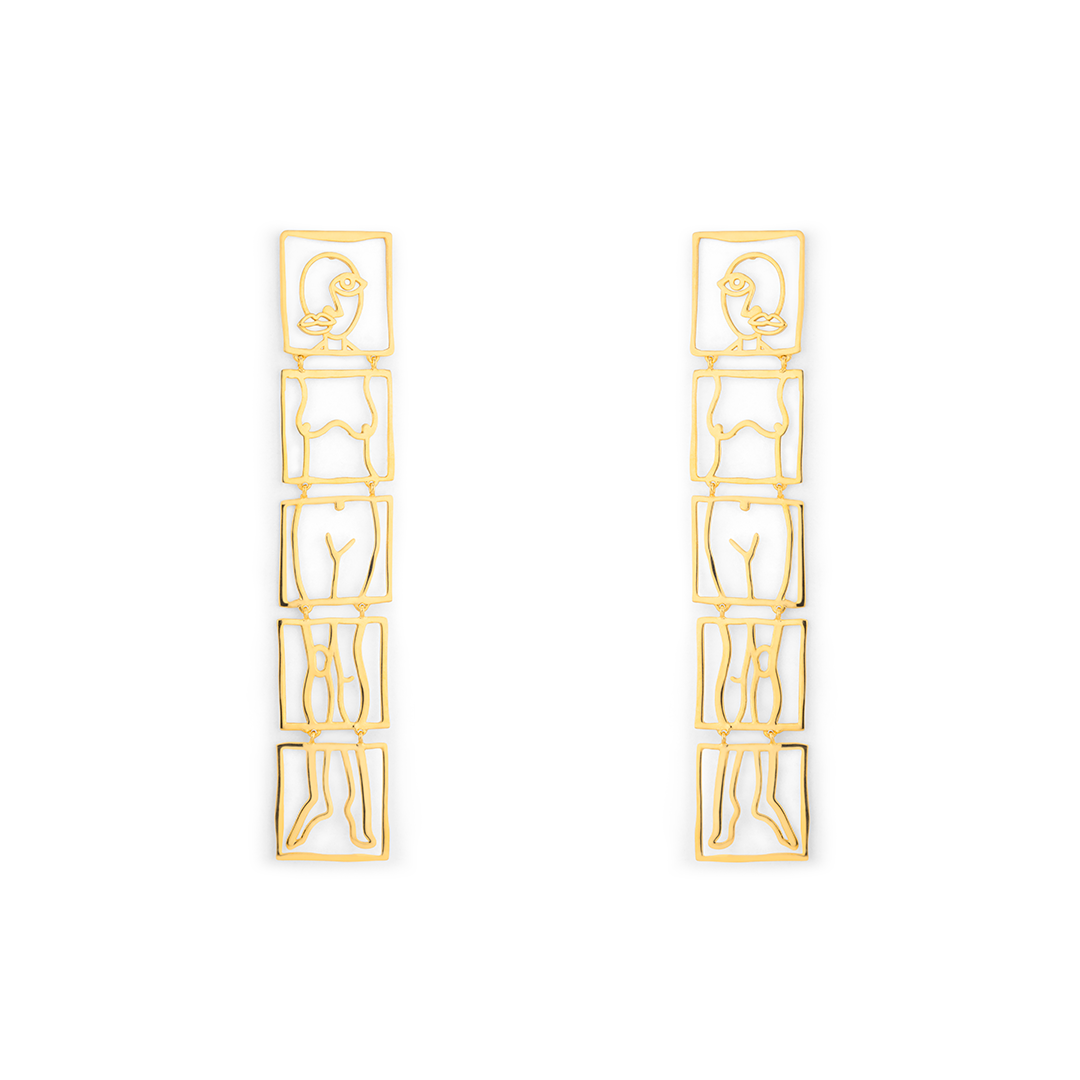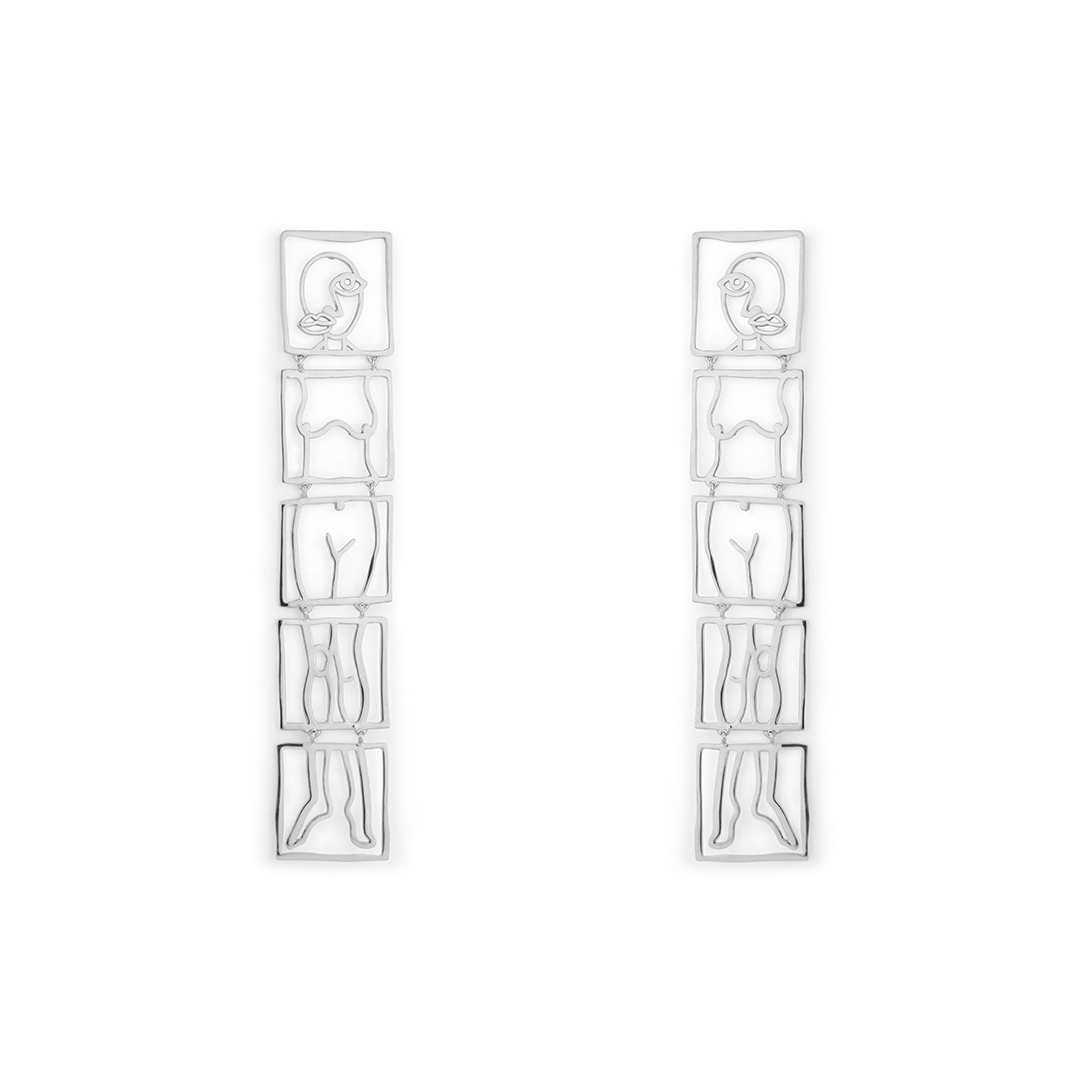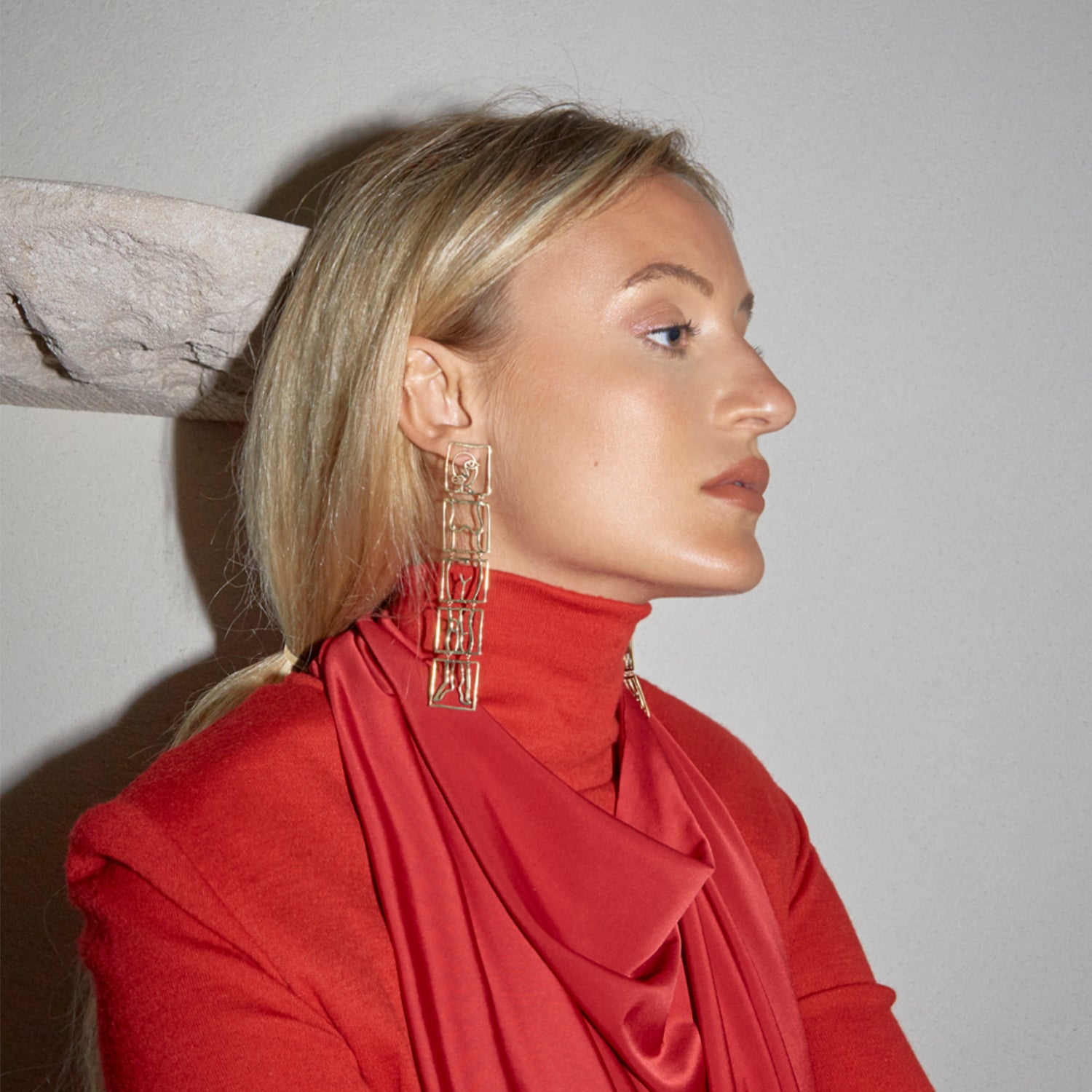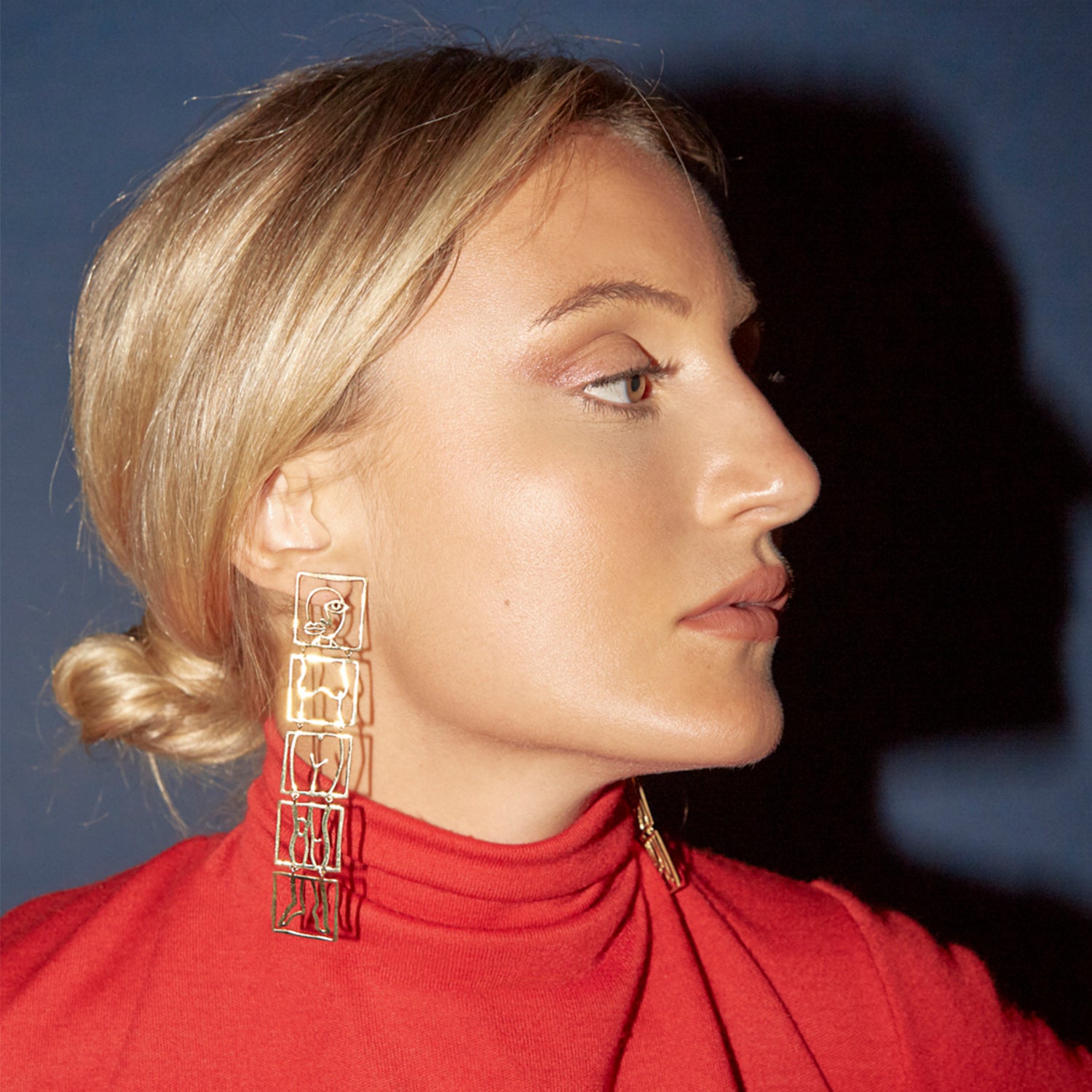 As in Leonora, in Hilma we can observe shapes in an analogy to a process of deconstruction of the feminine. The body shapes are streamlined until they become lines that create a feeling of fullness and emptiness. The piece casts a detailed and complex shadow. It was named in honor of Hilma af Klint.


Material: Hilma Earrings, available in Sterling Silver with 18k Gold Plating. 

Weight: 10,2g pair
Important to note:
All 925 sterling silver jewelry with 18k gold plating requires special care and is subject to changes in its appearance. The gold plating is a thin layer with low adhesion to the 925 Sterling silver, so contact with various surfaces, exposure to chemicals found in creams and perfumes, and the pH of the skin itself act as a polish or react with this thin layer, gradually removing it and revealing the 925 Sterling silver underneath. When the gold plating wears off, it is possible to replate the piece or clean it to use it as 925 Sterling silver.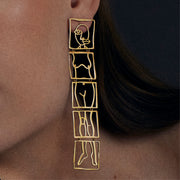 Hilma Earrings