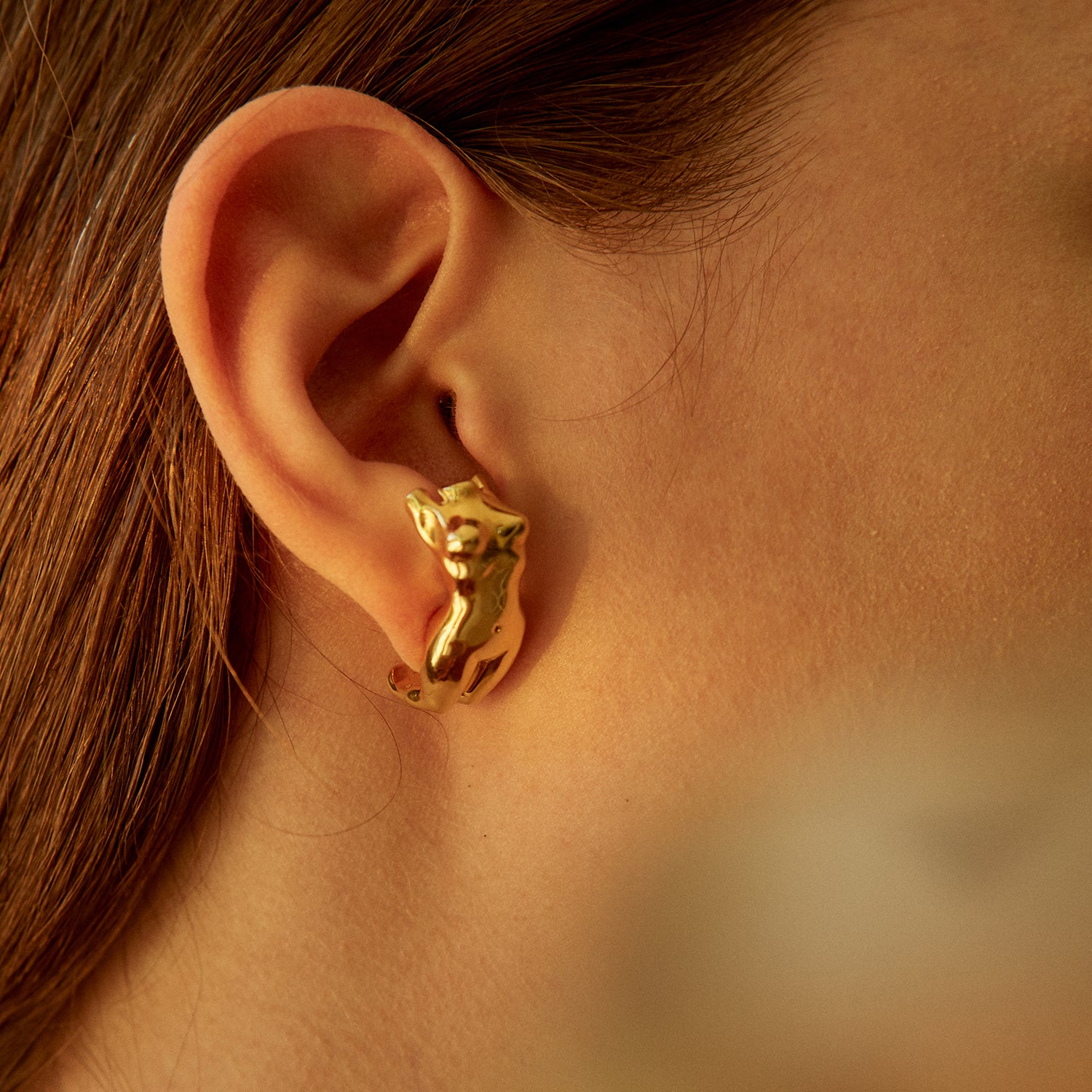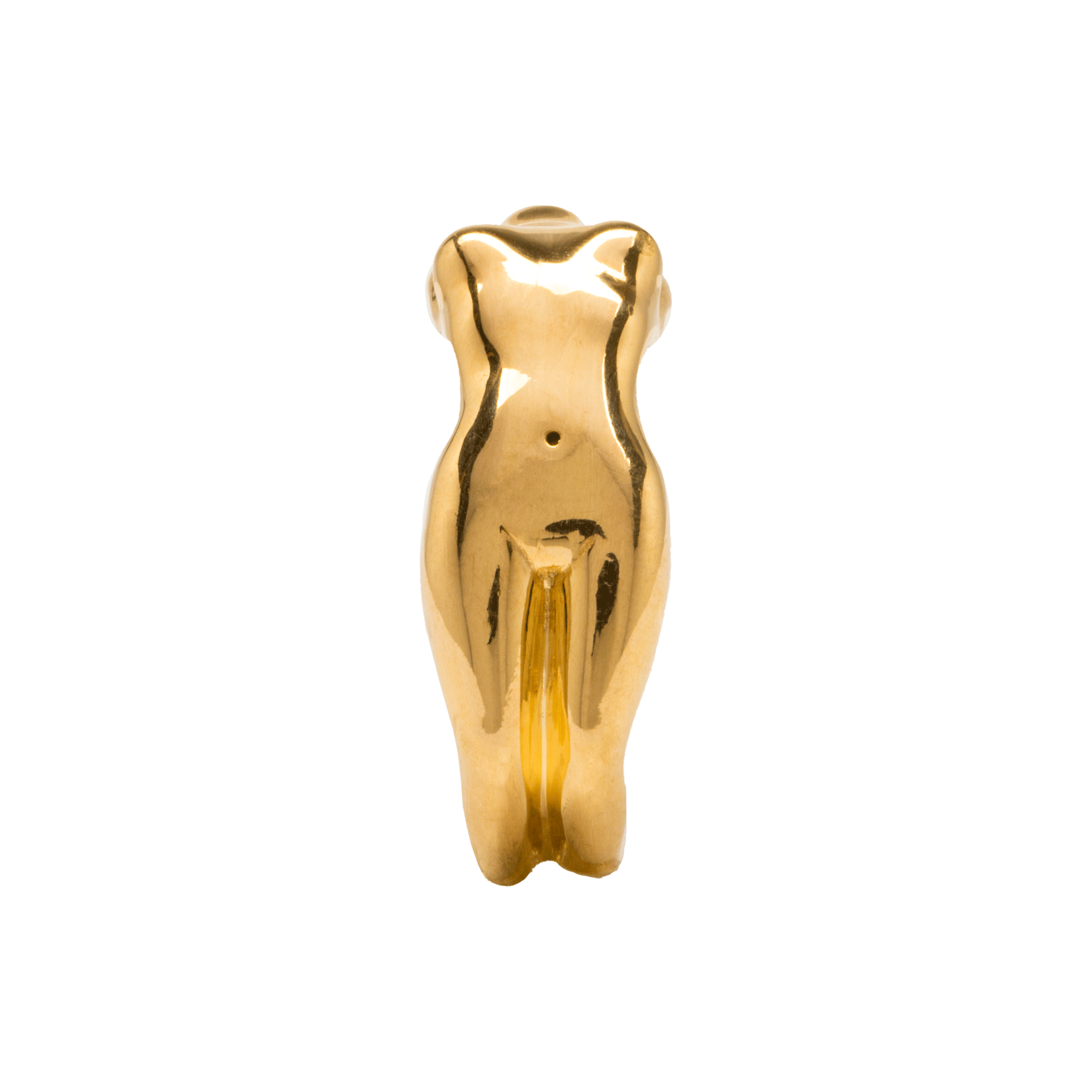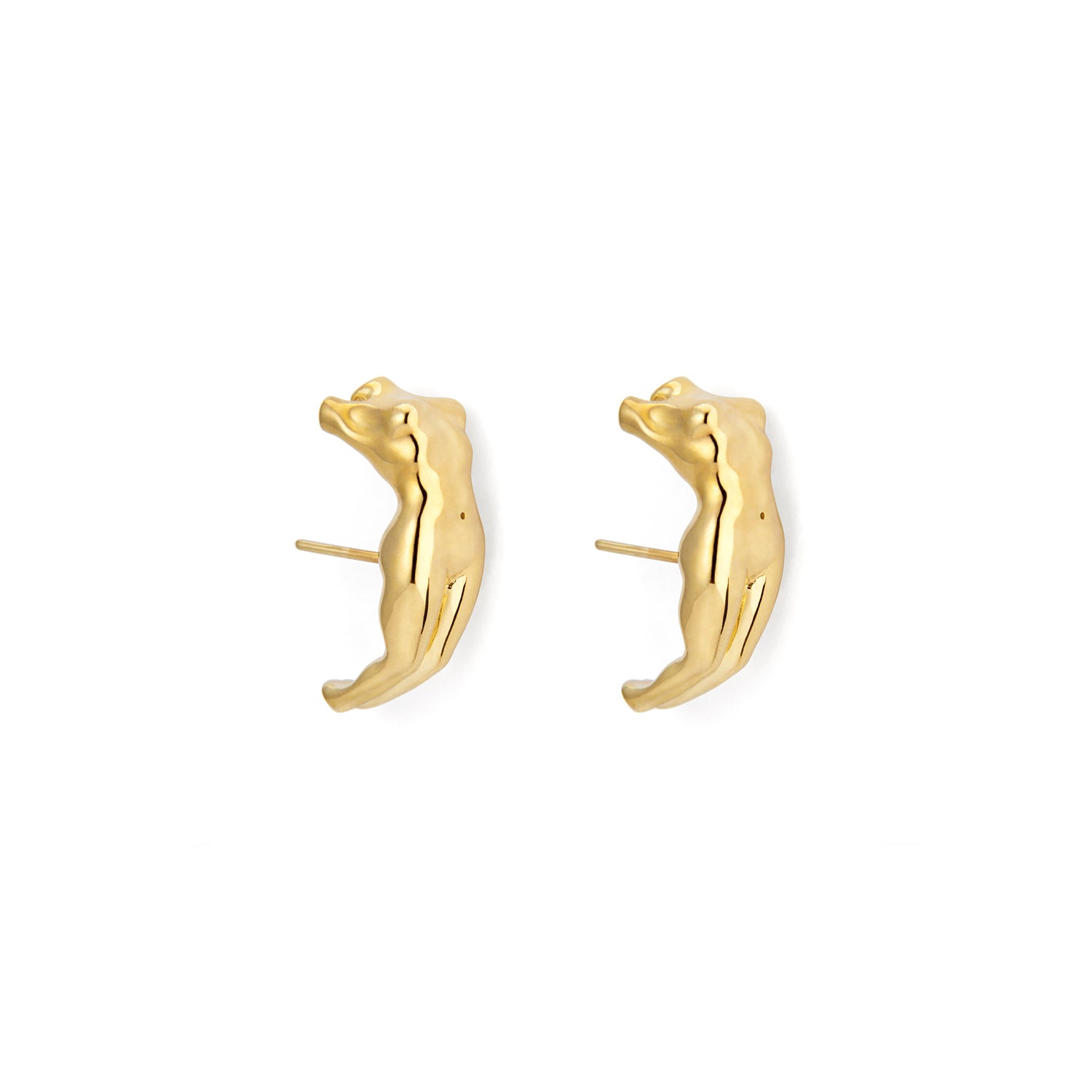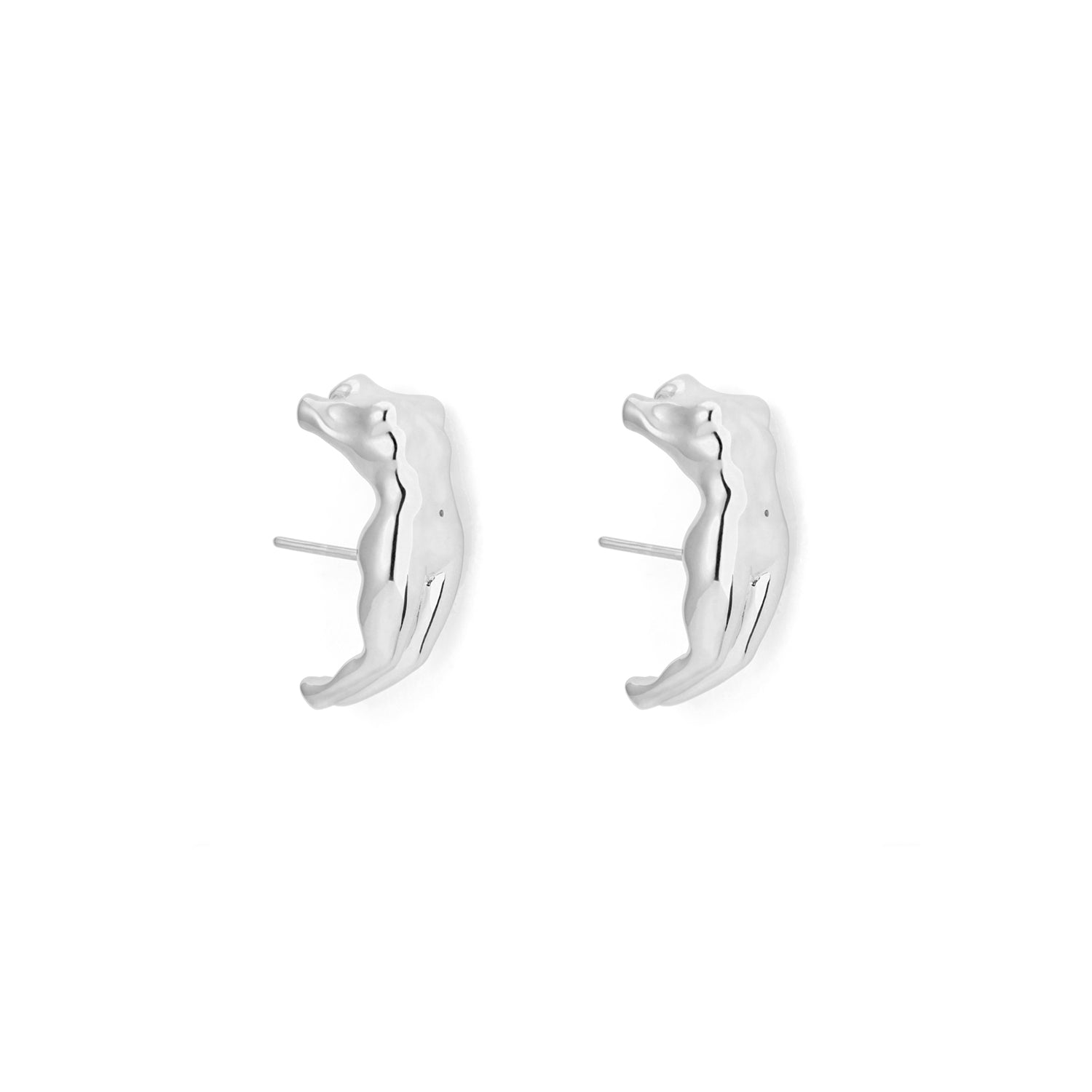 In Eva, the artist questions the bases of the construction of femininity in the western world. To illustrate the point, Paola mentions the story of Adam and Eve. The goal here is to raise awareness of the importance of breaking old patterns.


Material: Eva Earrings, available in Sterling Silver or Sterling Silver with 18k Gold Plating. 

Weight: 16g pair
Size: 3cm high

Make sure the material chosen is correct.
Important to note:
All 925 sterling silver jewelry with 18k gold plating requires special care and is subject to changes in its appearance. The gold plating is a thin layer with low adhesion to the 925 Sterling silver, so contact with various surfaces, exposure to chemicals found in creams and perfumes, and the pH of the skin itself act as a polish or react with this thin layer, gradually removing it and revealing the 925 Sterling silver underneath. When the gold plating wears off, it is possible to replate the piece or clean it to use it as 925 Sterling silver.
Eva Earrings