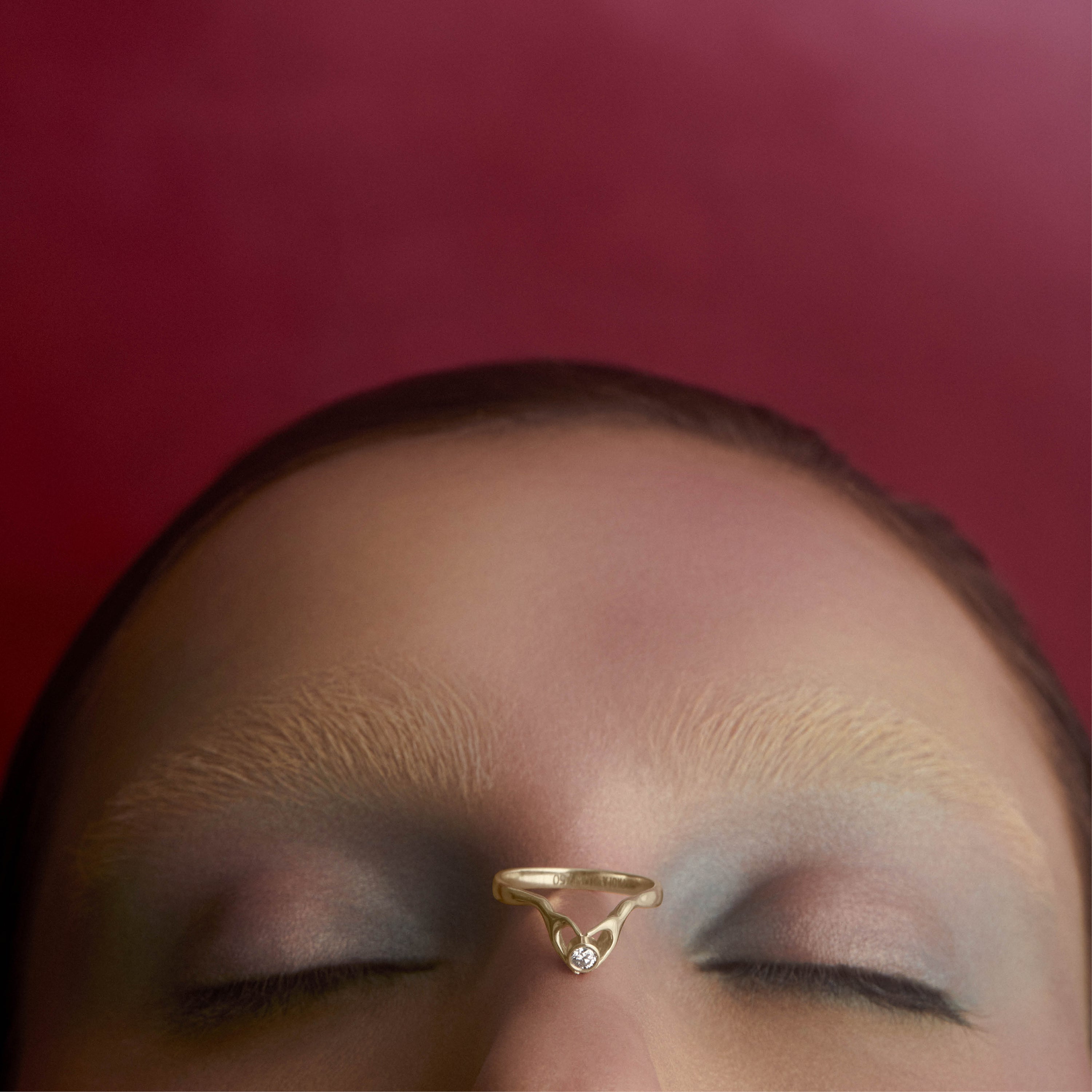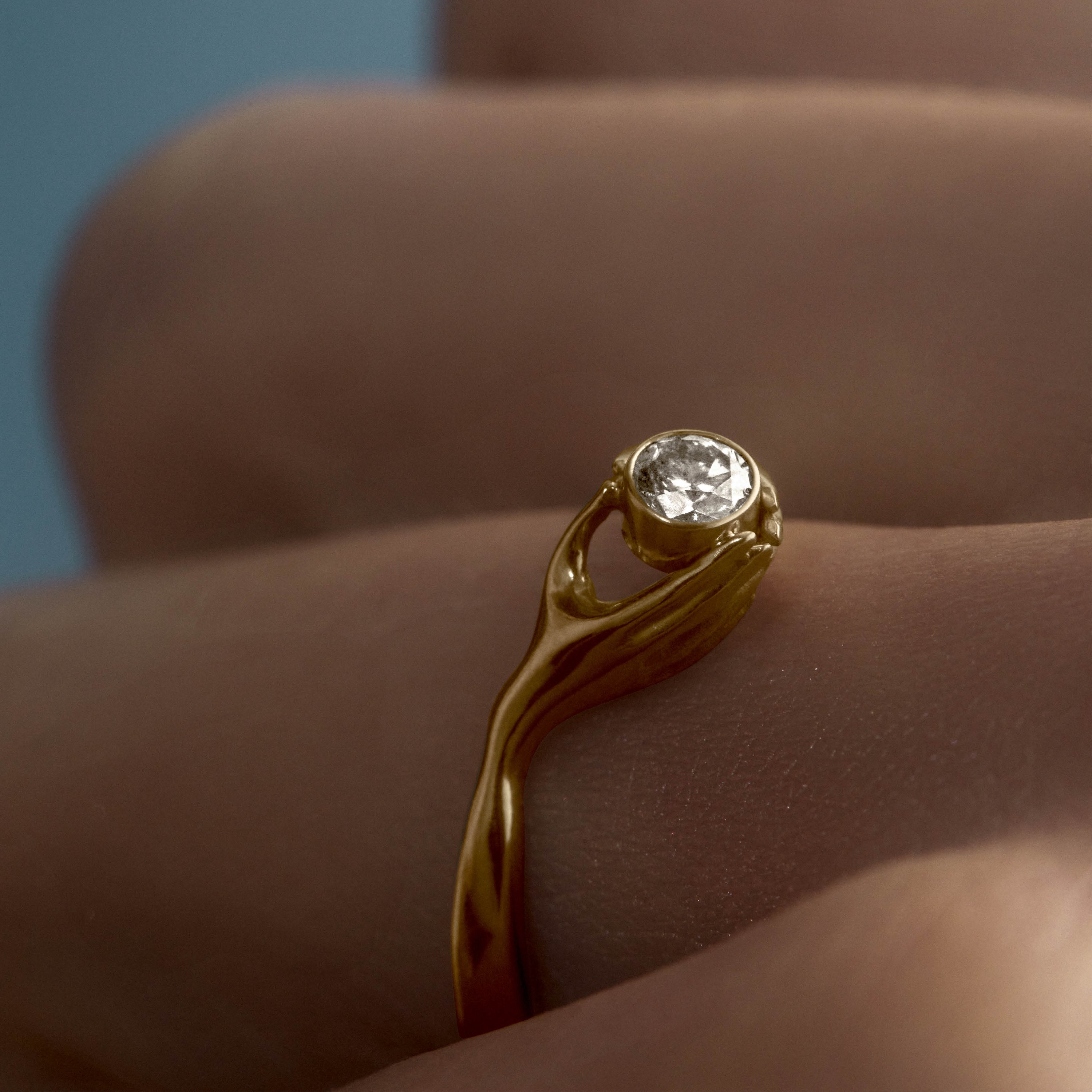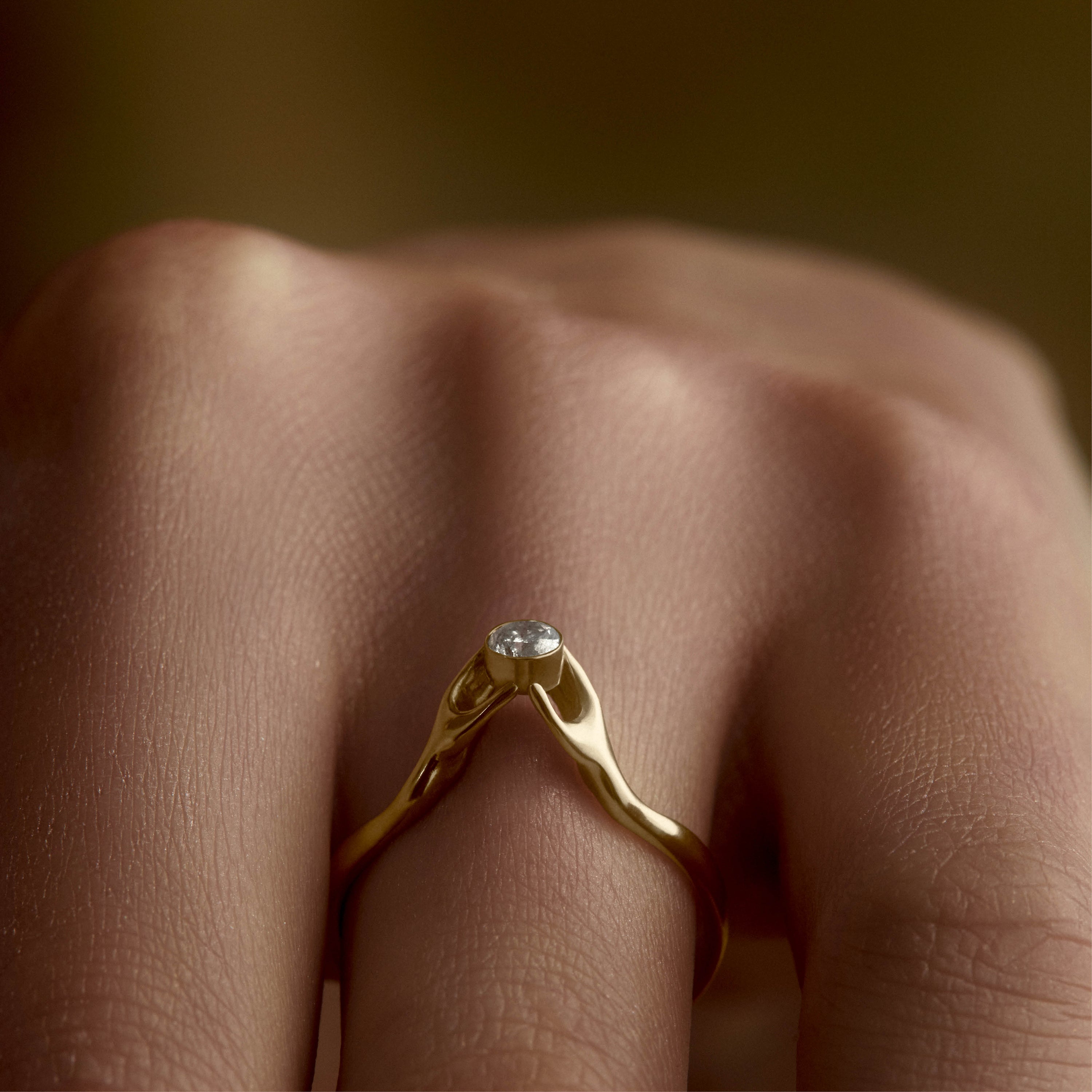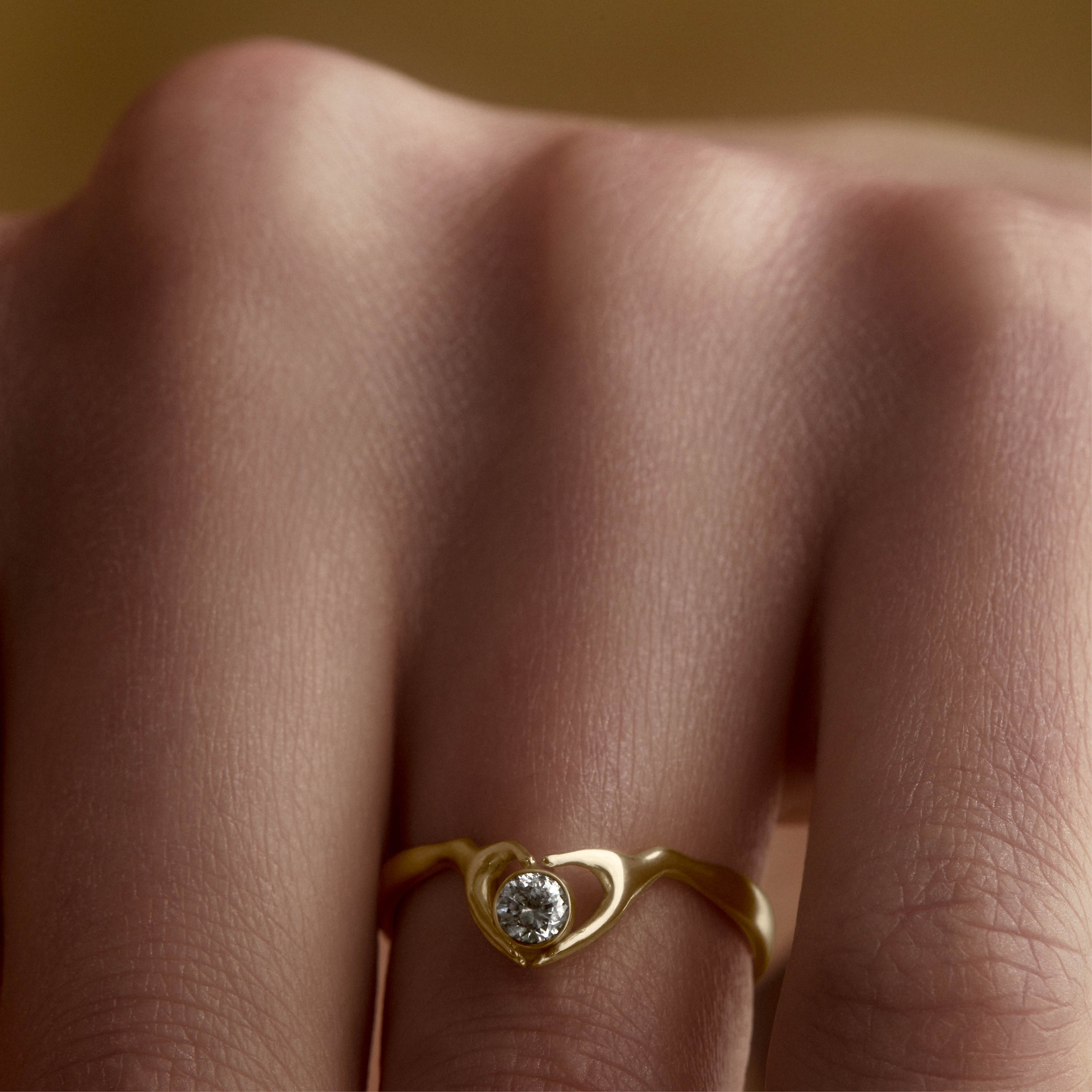 In this piece, two hands come together in a delicate gesture that forms a heart shape. The diamond is elevated in a symbolic act of giving. 
Ring in 18k Yellow Gold with a 10 pt Diamond | Weight 4g
Available 25 days from purchase

For a personalized consultation, you may contact our commercial team directly through WhatsApp or email. 
+55 11 99984-1200 - SP
Encontro 18k Gold Ring