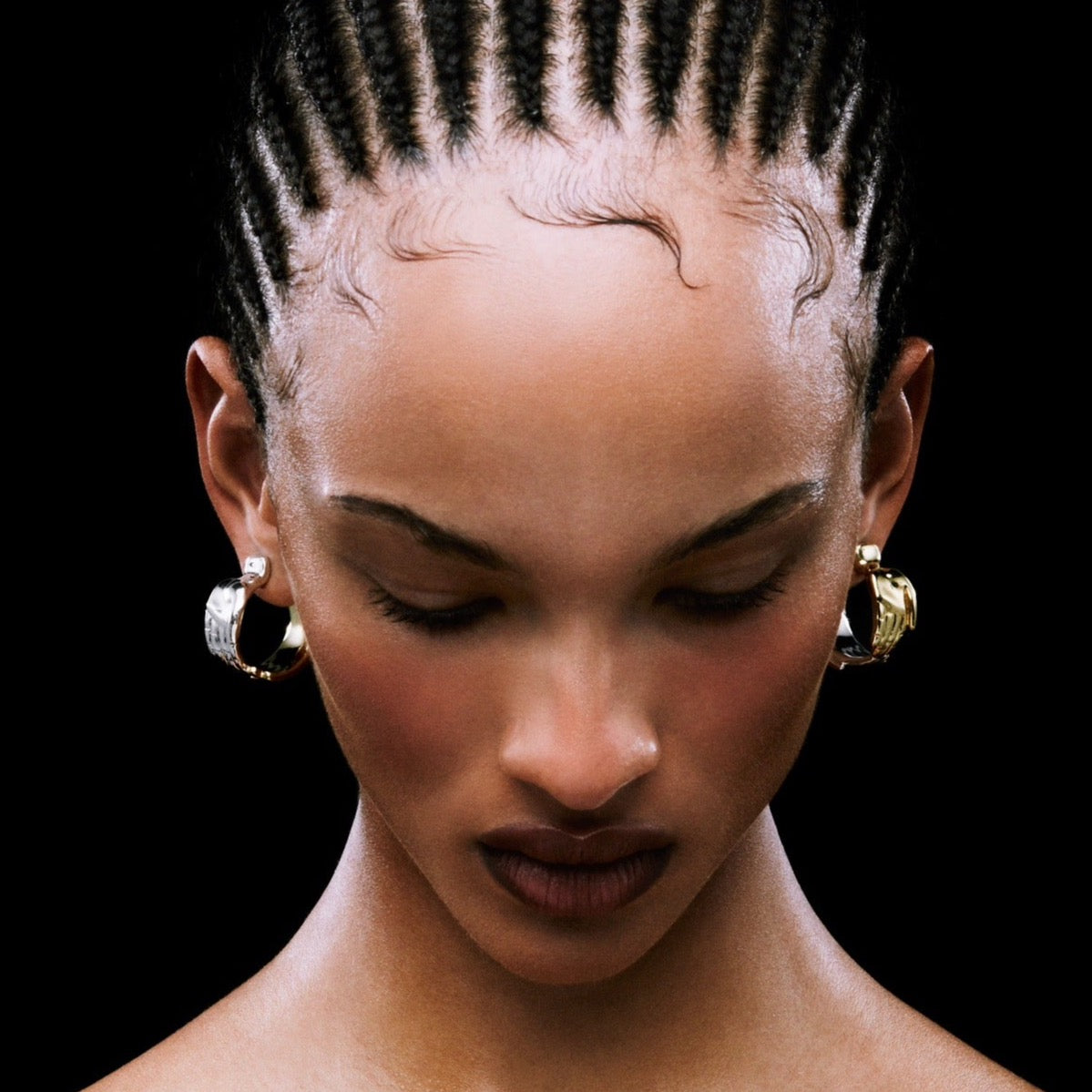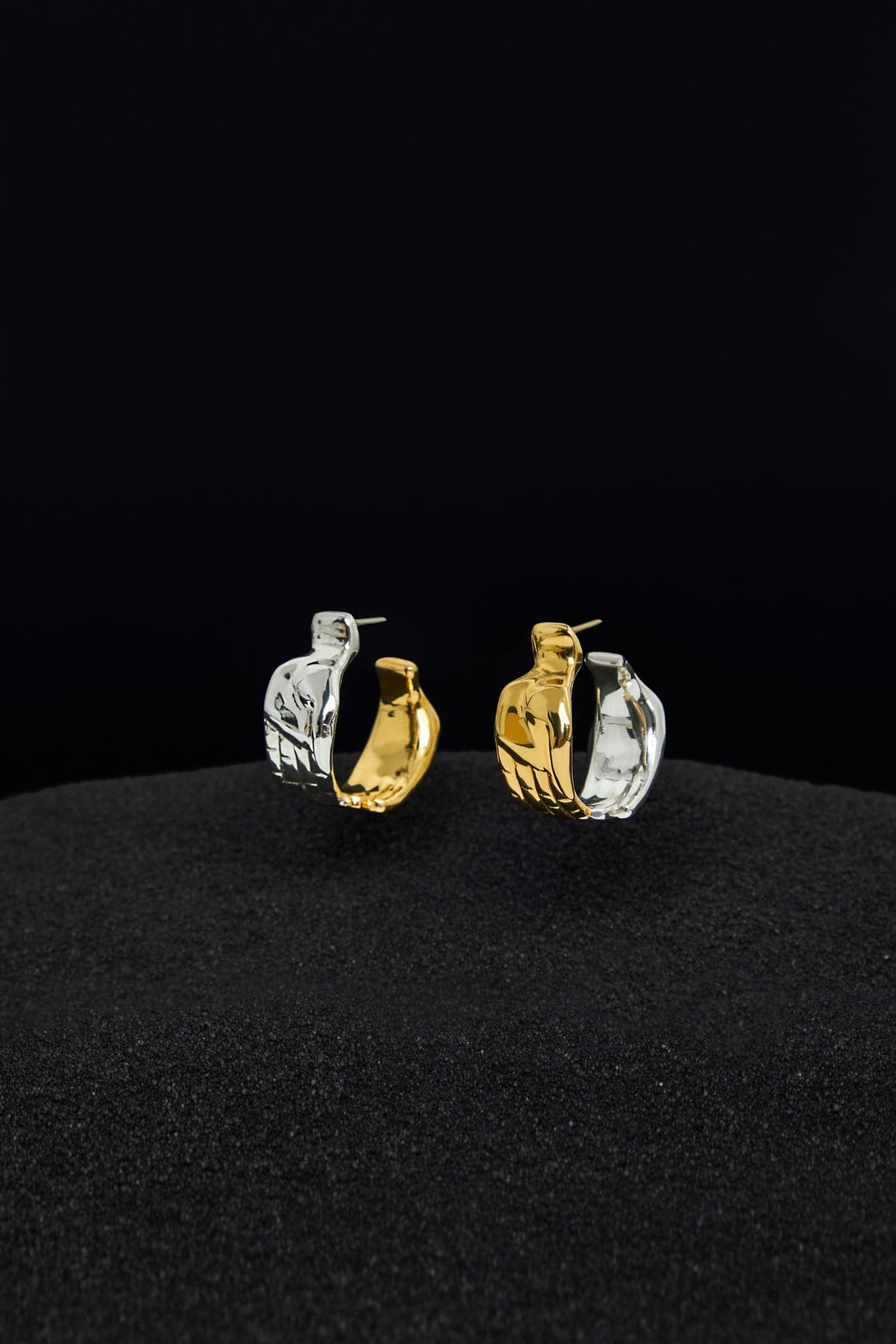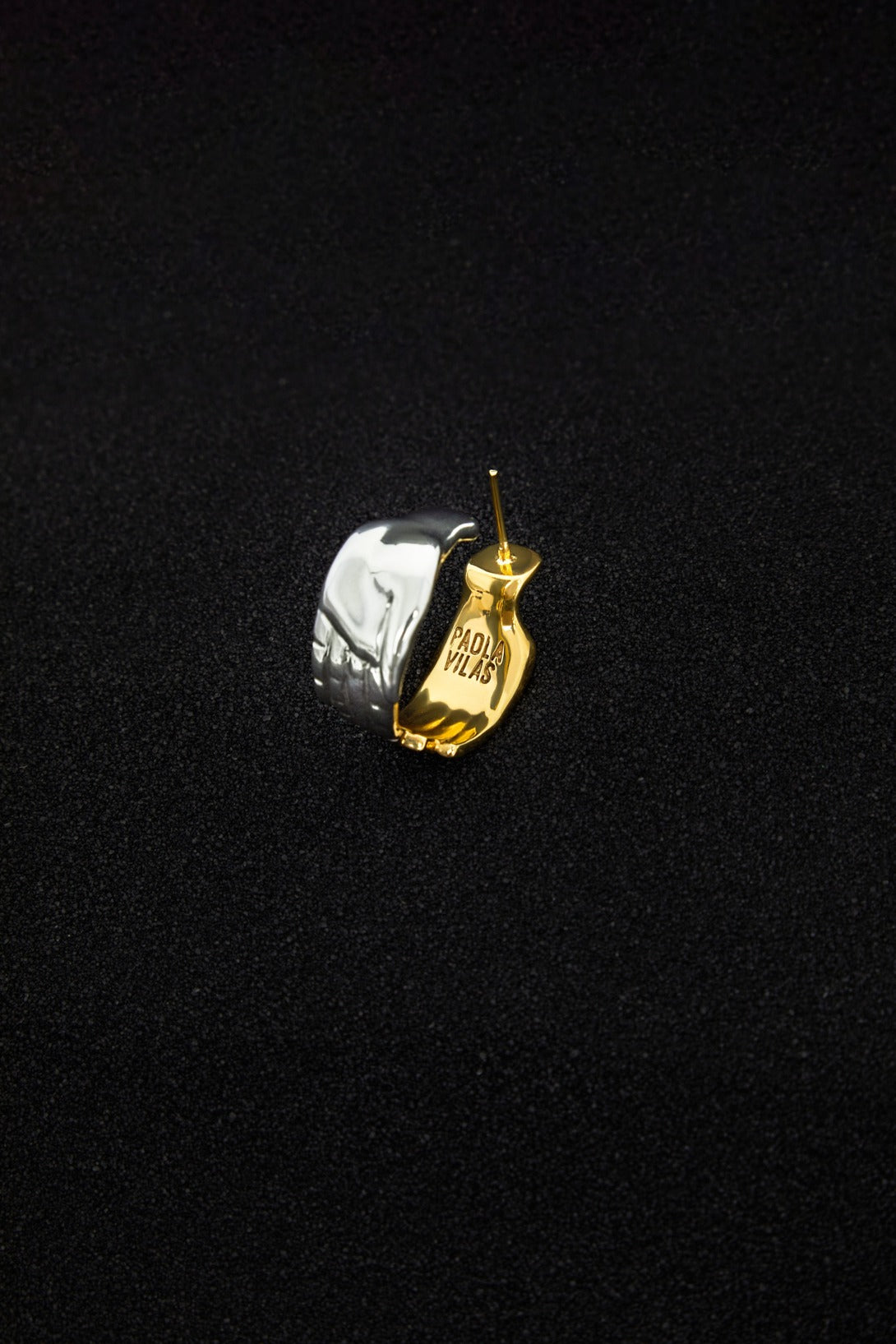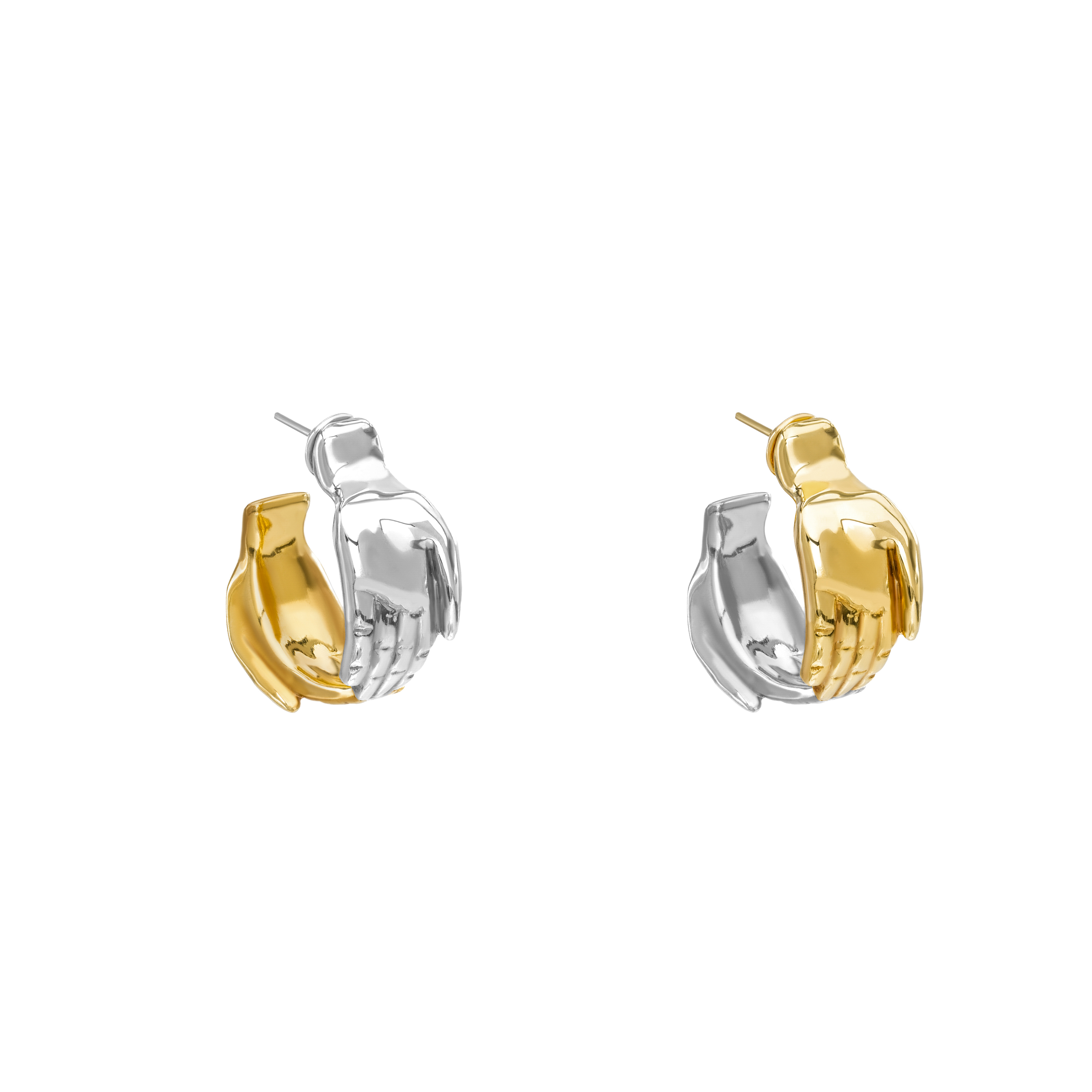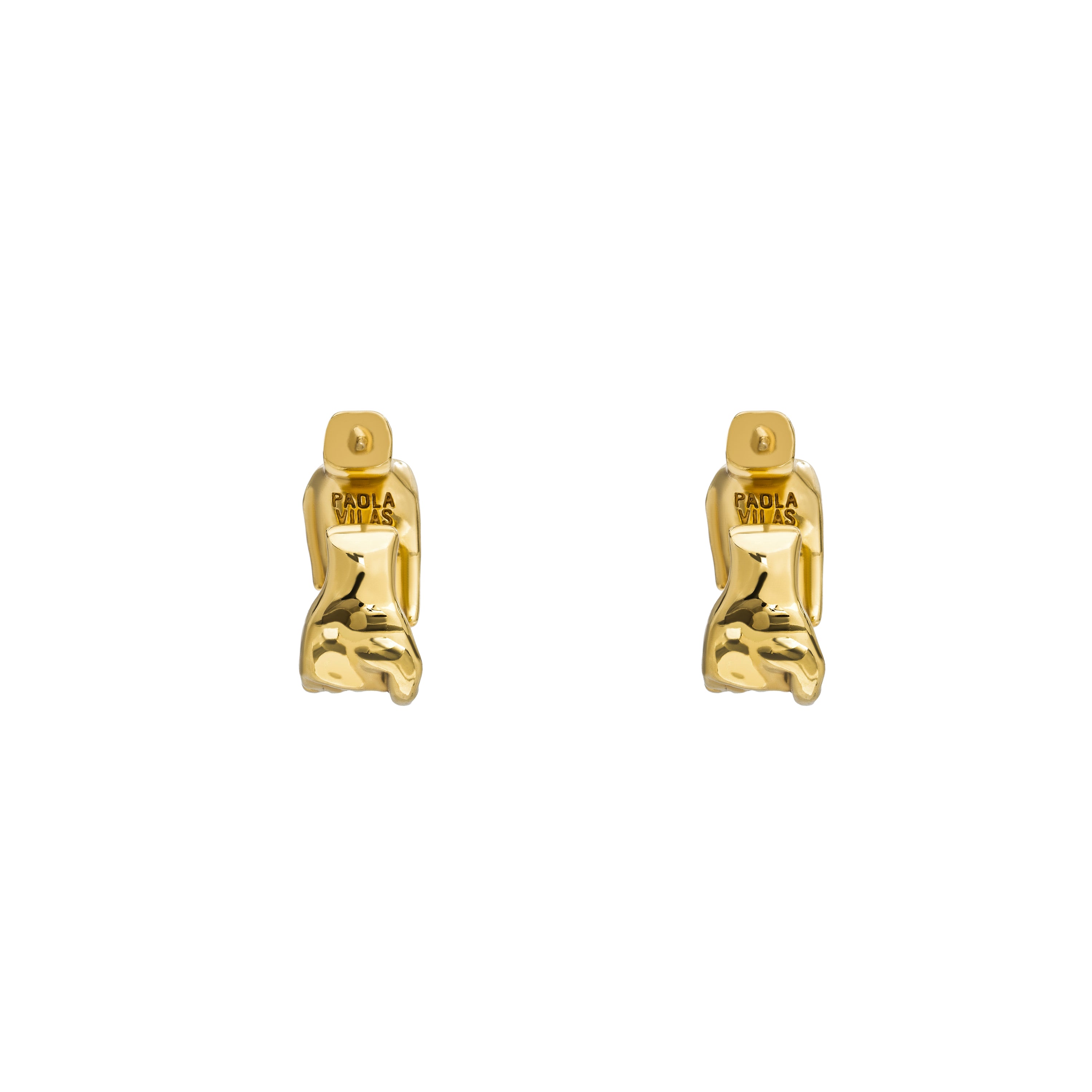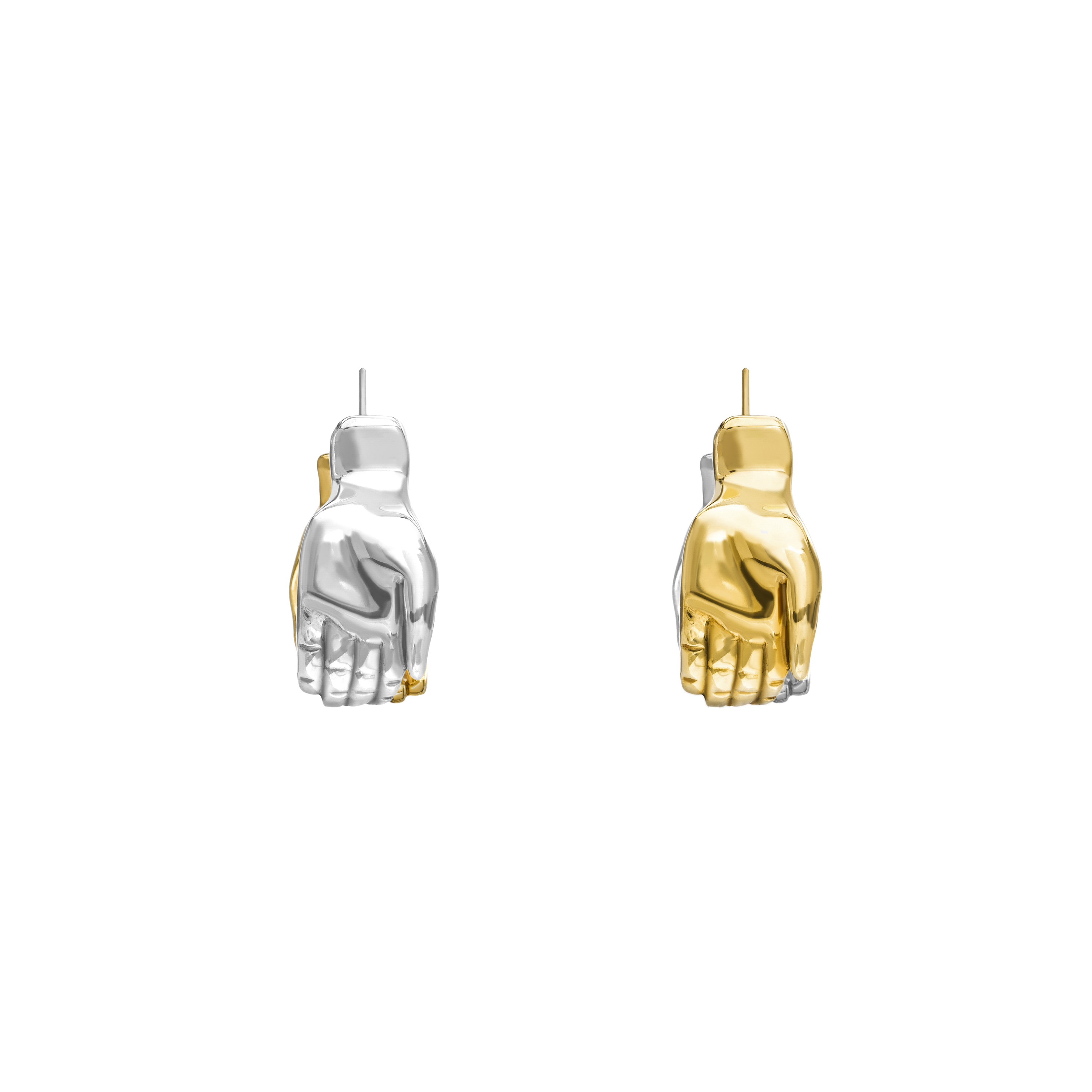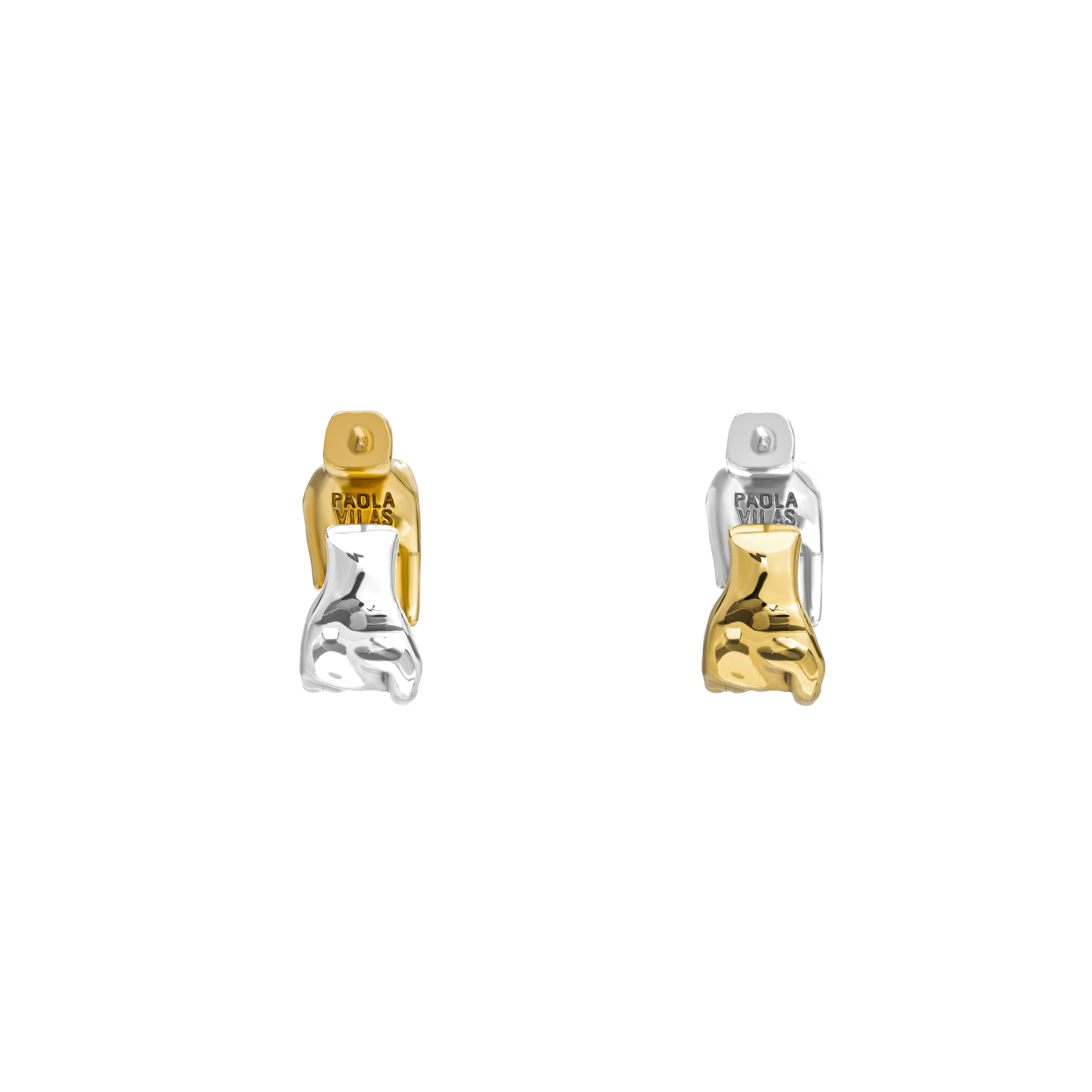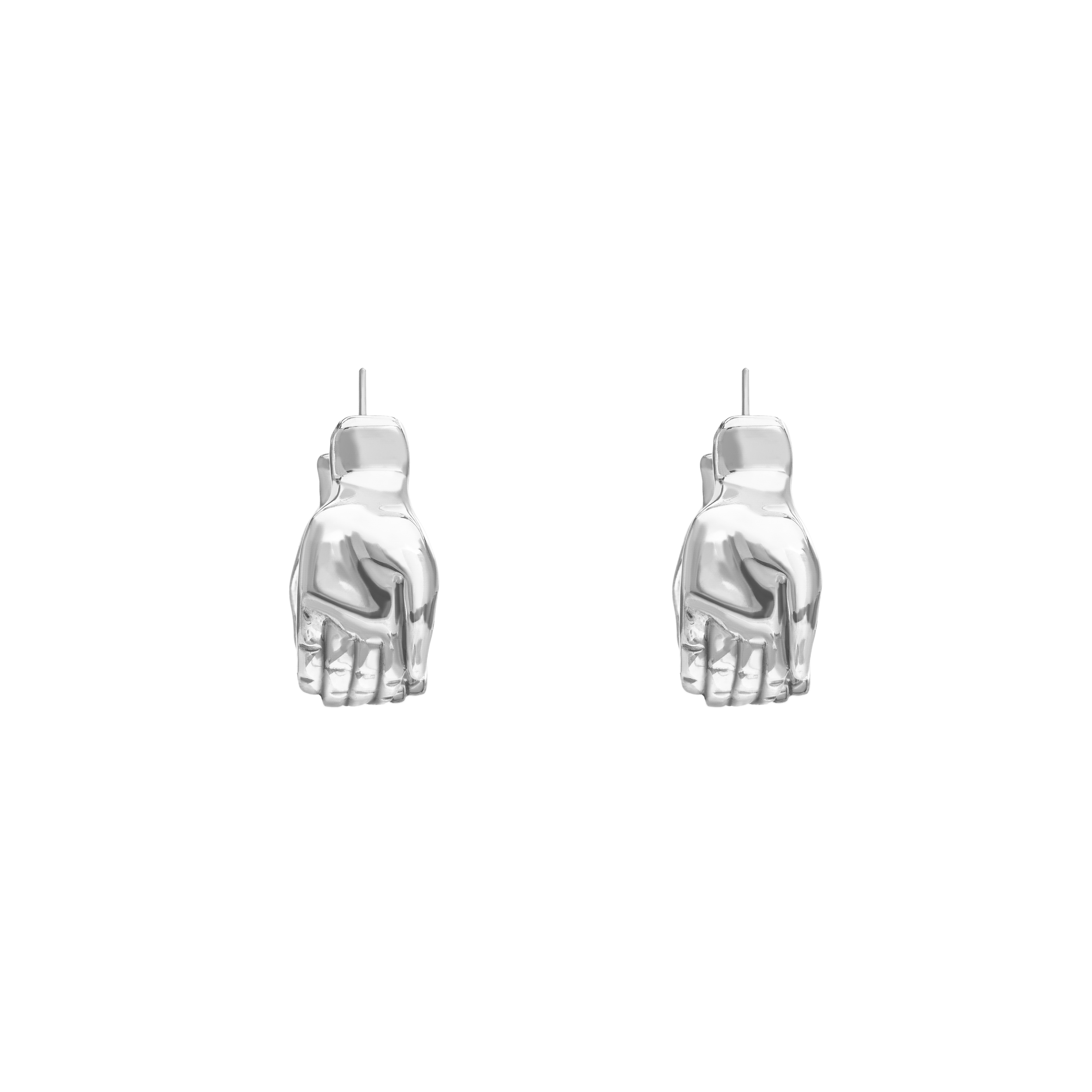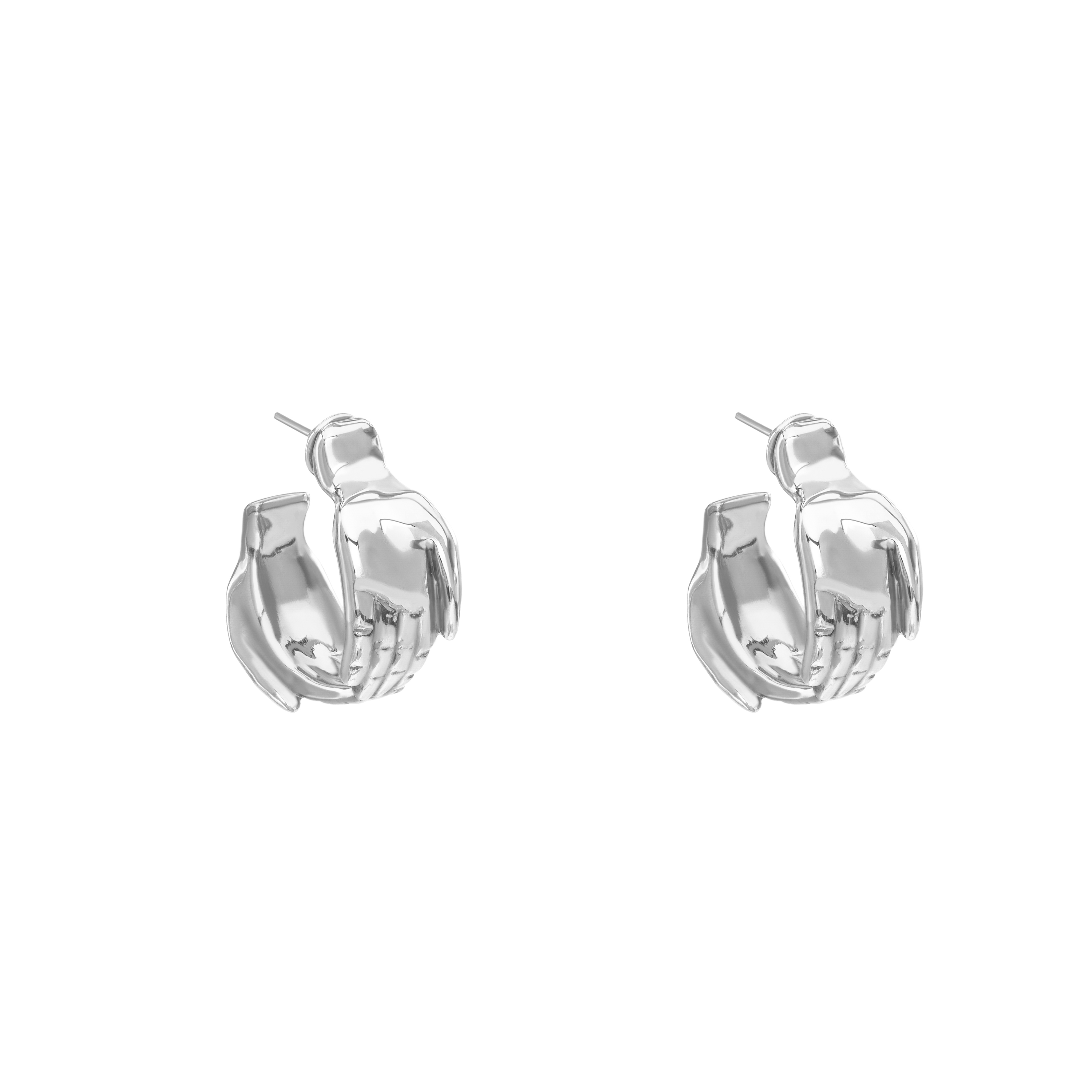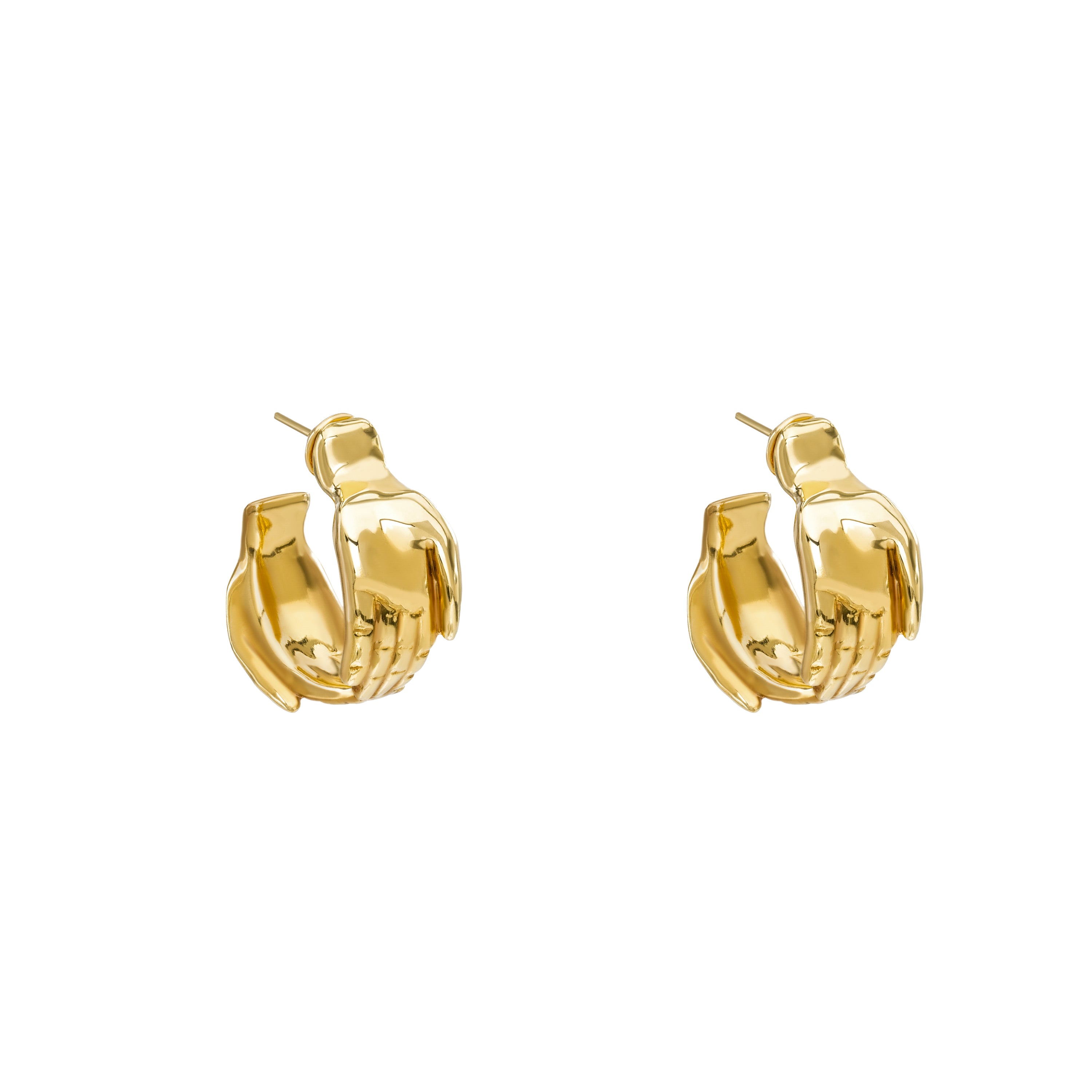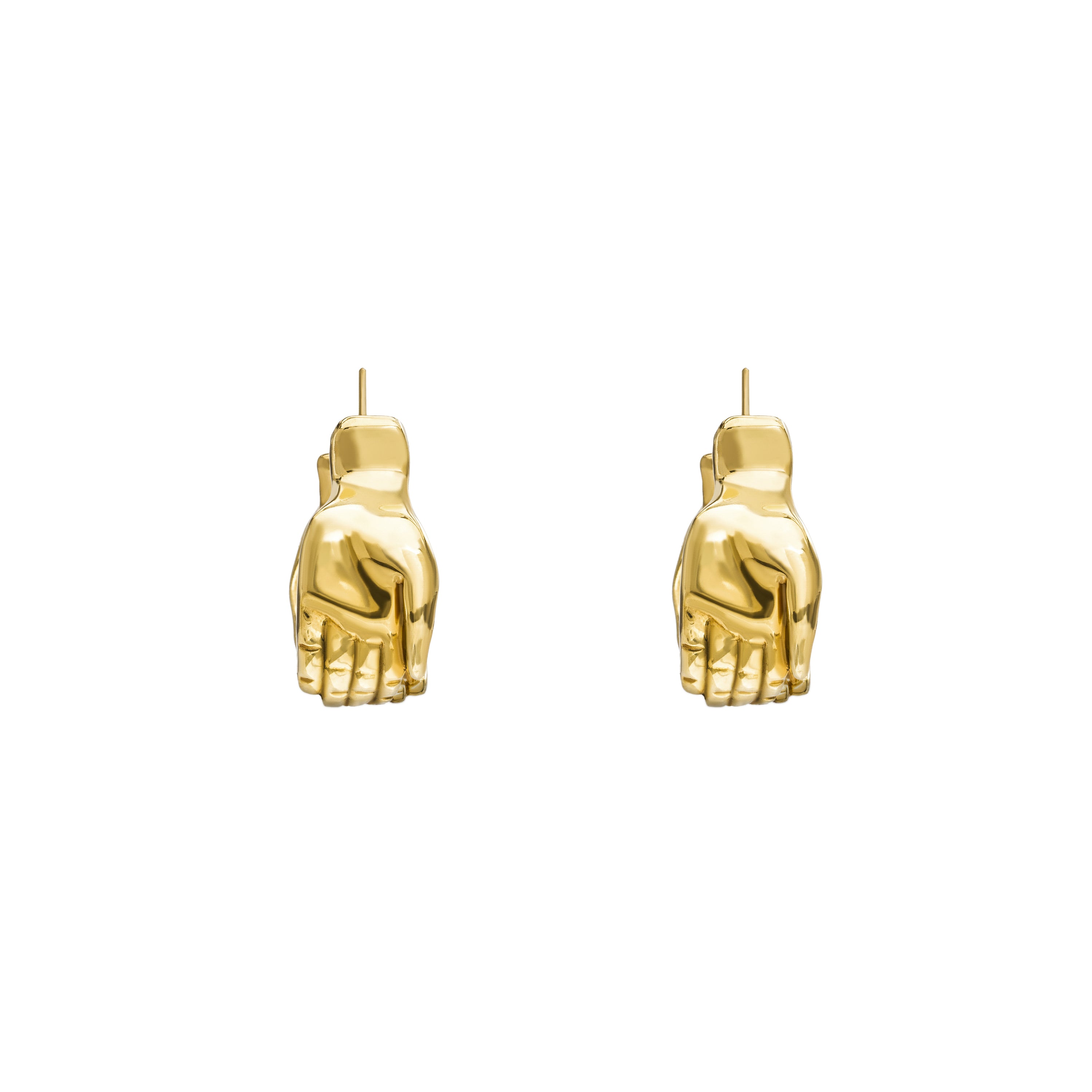 The sculpture Elke delves into the symbolism of hands from a mystical and spiritual perspective, creating a new narrative using the most enigmatic part of the statue of "Cristo Redentor," one of Brazil's most iconic symbols, which is located in Rio.
Designed to function as an amulet, the sculptural hands come together, merging into a single body that gives the piece an aura of protection. Its sinuous lines and elegant curves contrast with an unexpected geometry that lends it strength. 
The Elke sculpture celebrates the feminine entities that comprise the energy of Rio, integrating, protecting, and welcoming them.
The piece was named in honor of Elke Maravilha.
Material: Sterling Silver with 18K Gold plating.
Weight: 12g each.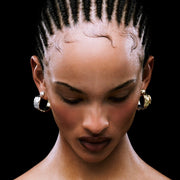 Elke Earrings