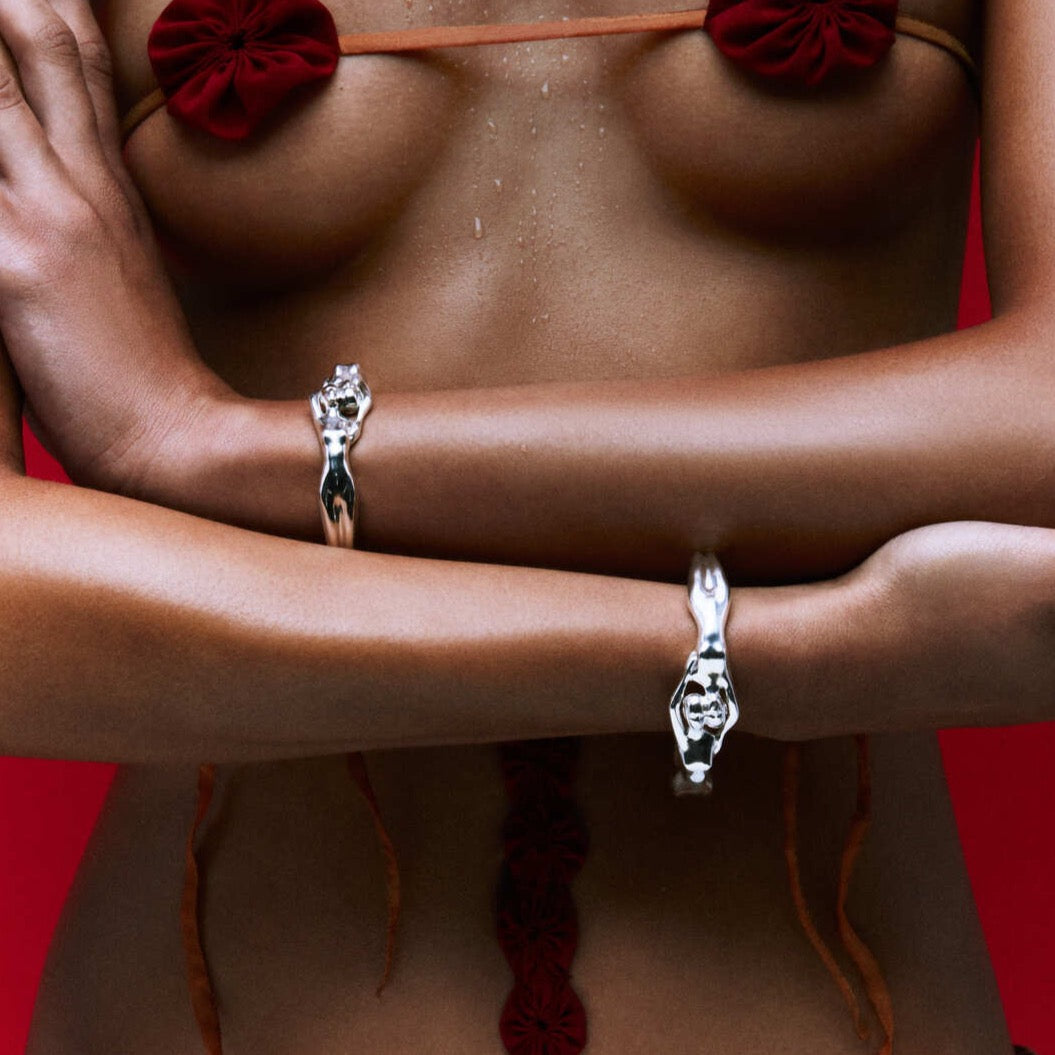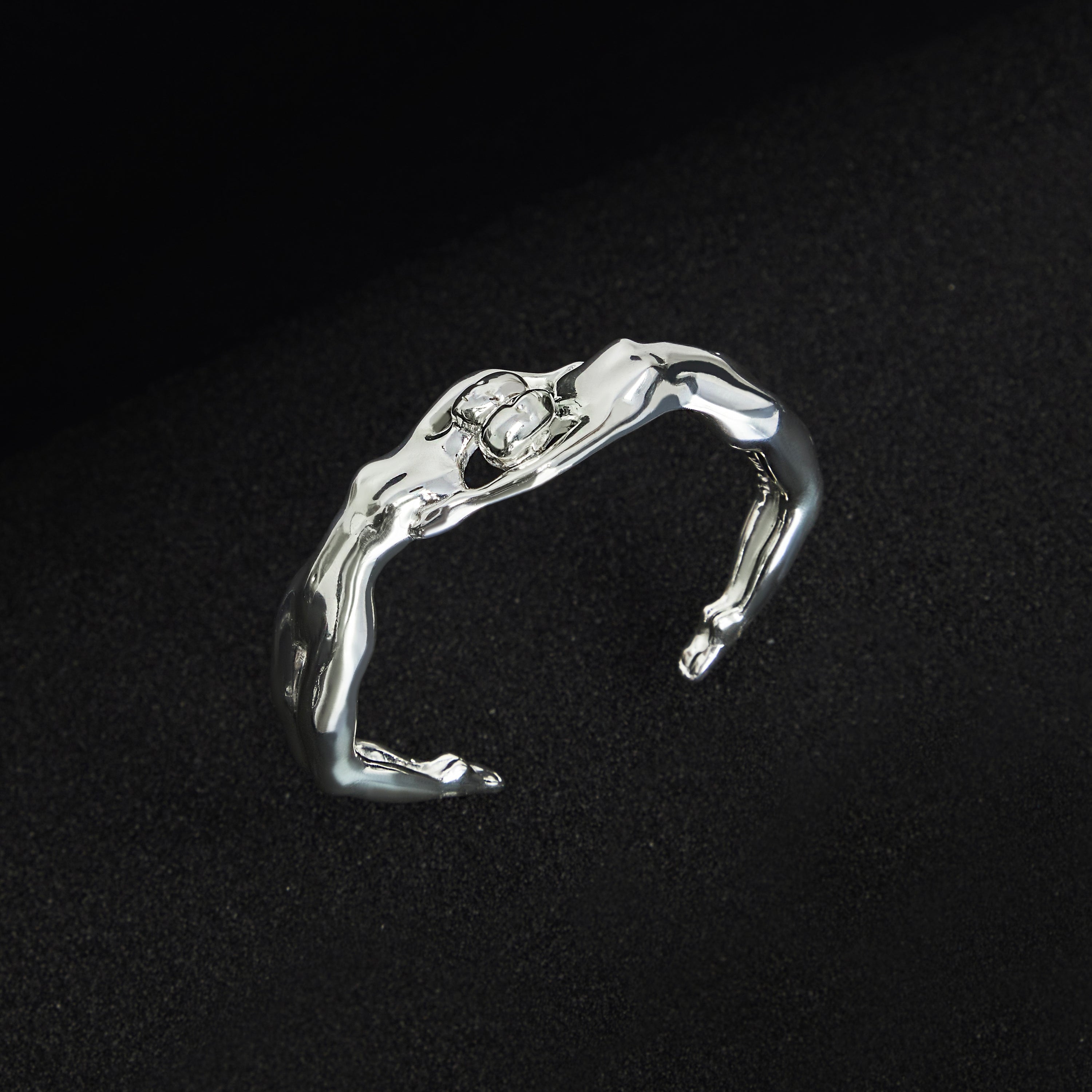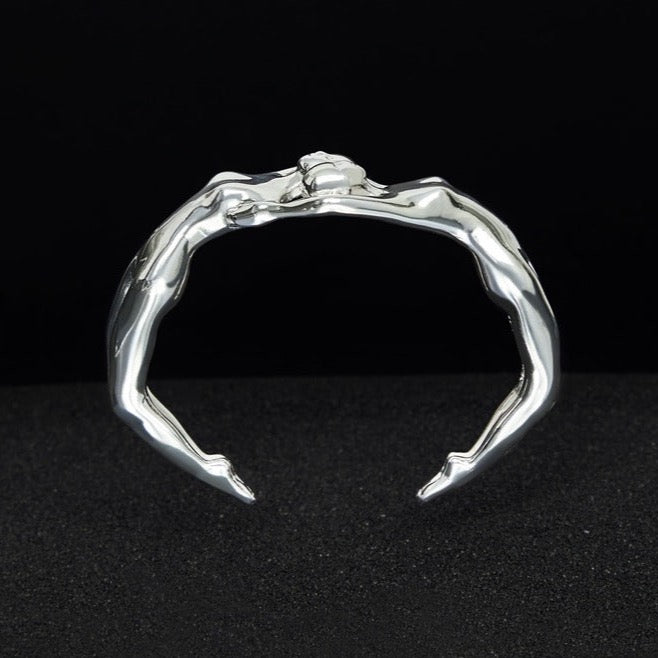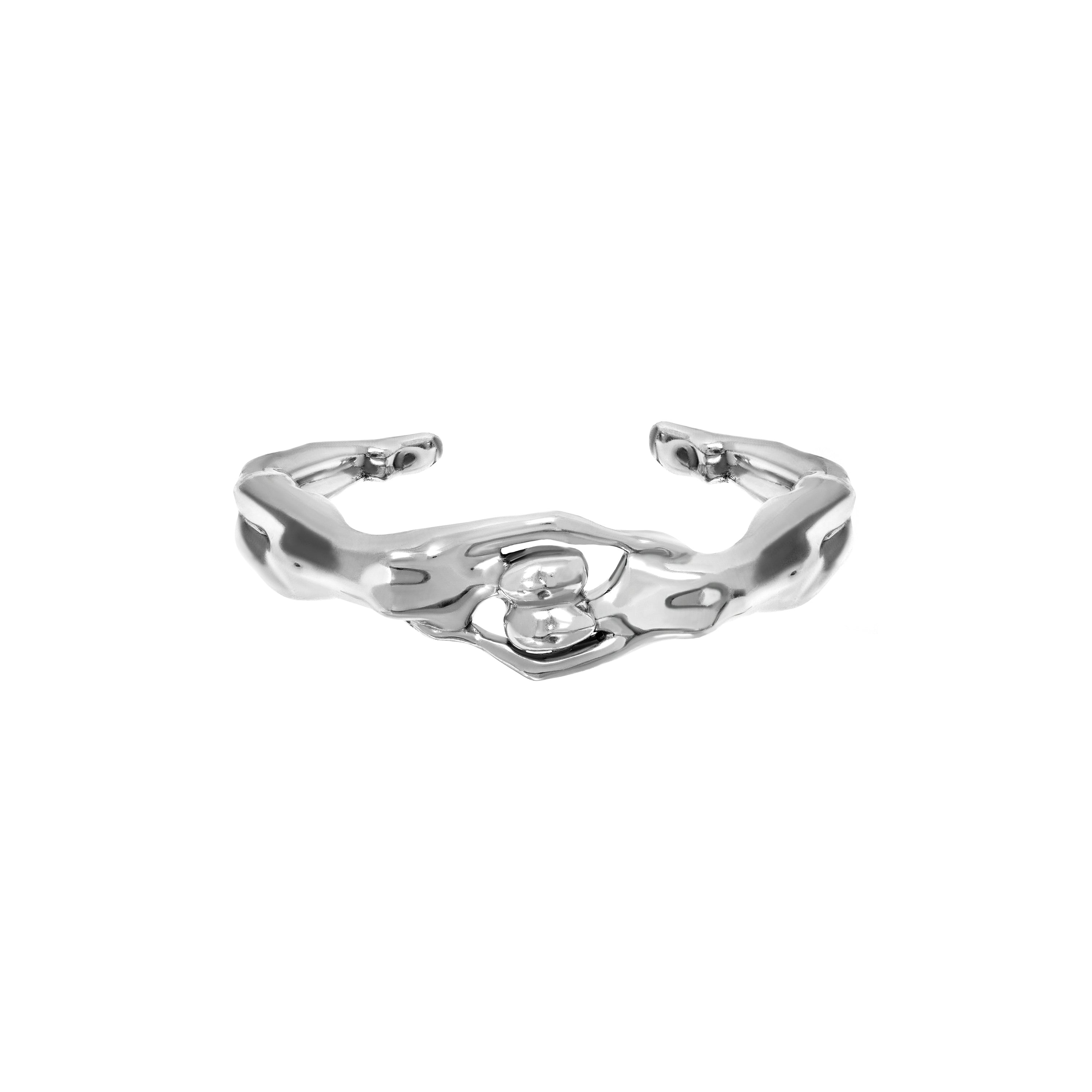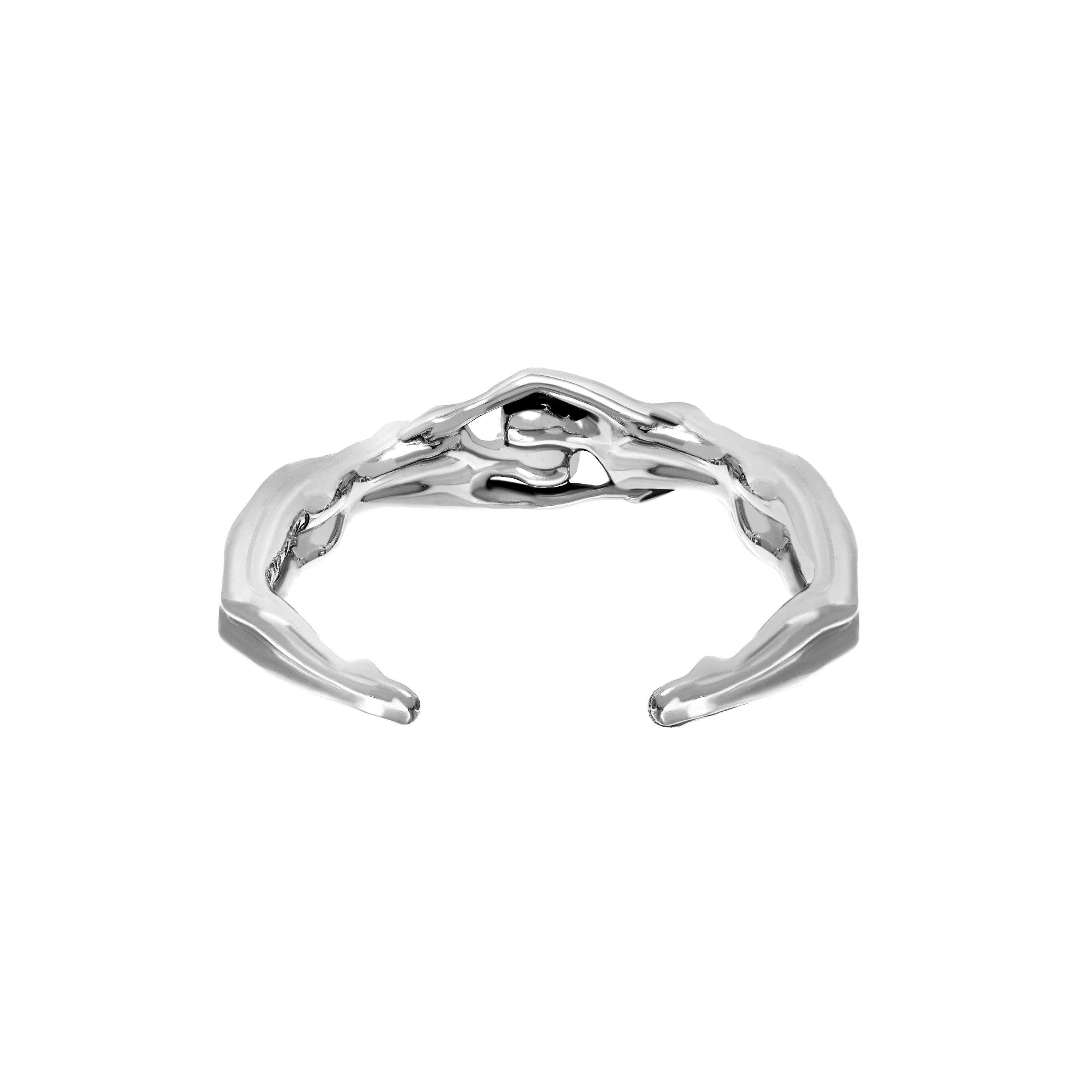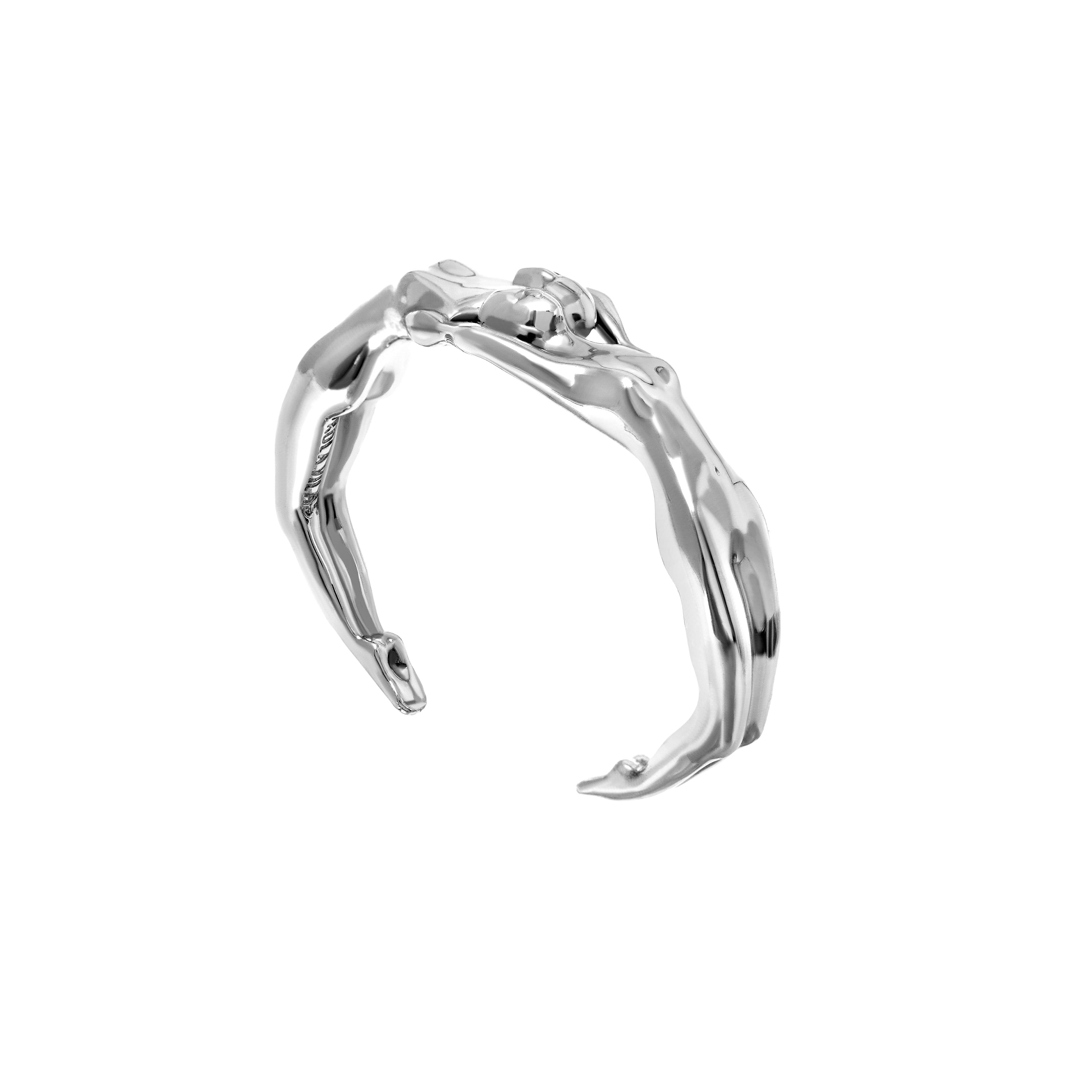 The sculpture Elis celebrates the intrinsic relationship between Rio and its feminine energy, paying tribute to the feminine entities that inhabit and shape it through its mountains, sinuous curves, strength, and delicacy. The wearable sculptures magnetize the gaze towards the microscopic narratives that compose it.
Elis portrays two bodies merging into a single being.
Material: Sterling Silver
Weight: 33g.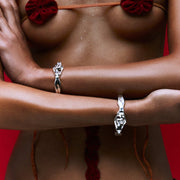 Elis Bracelet