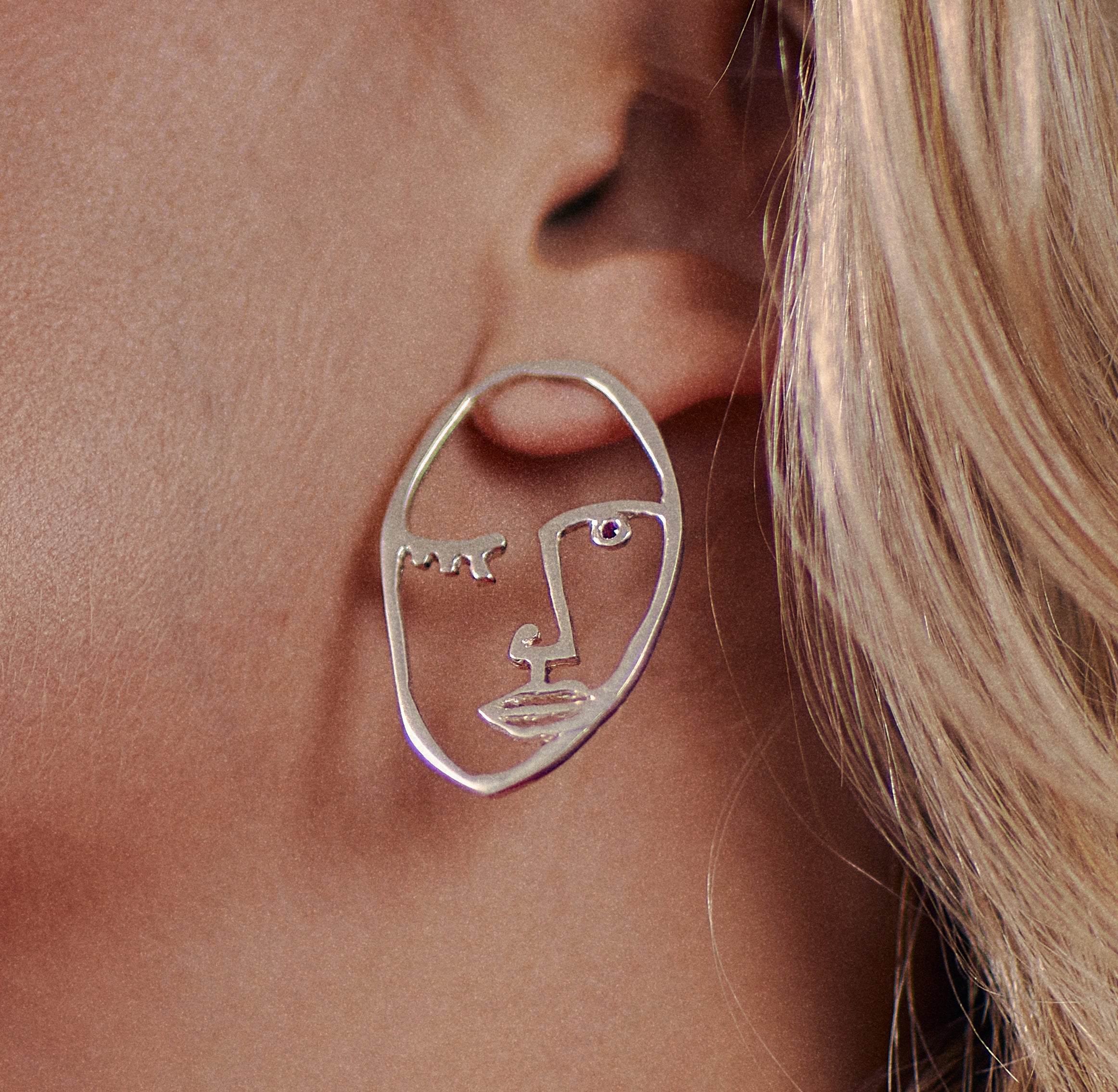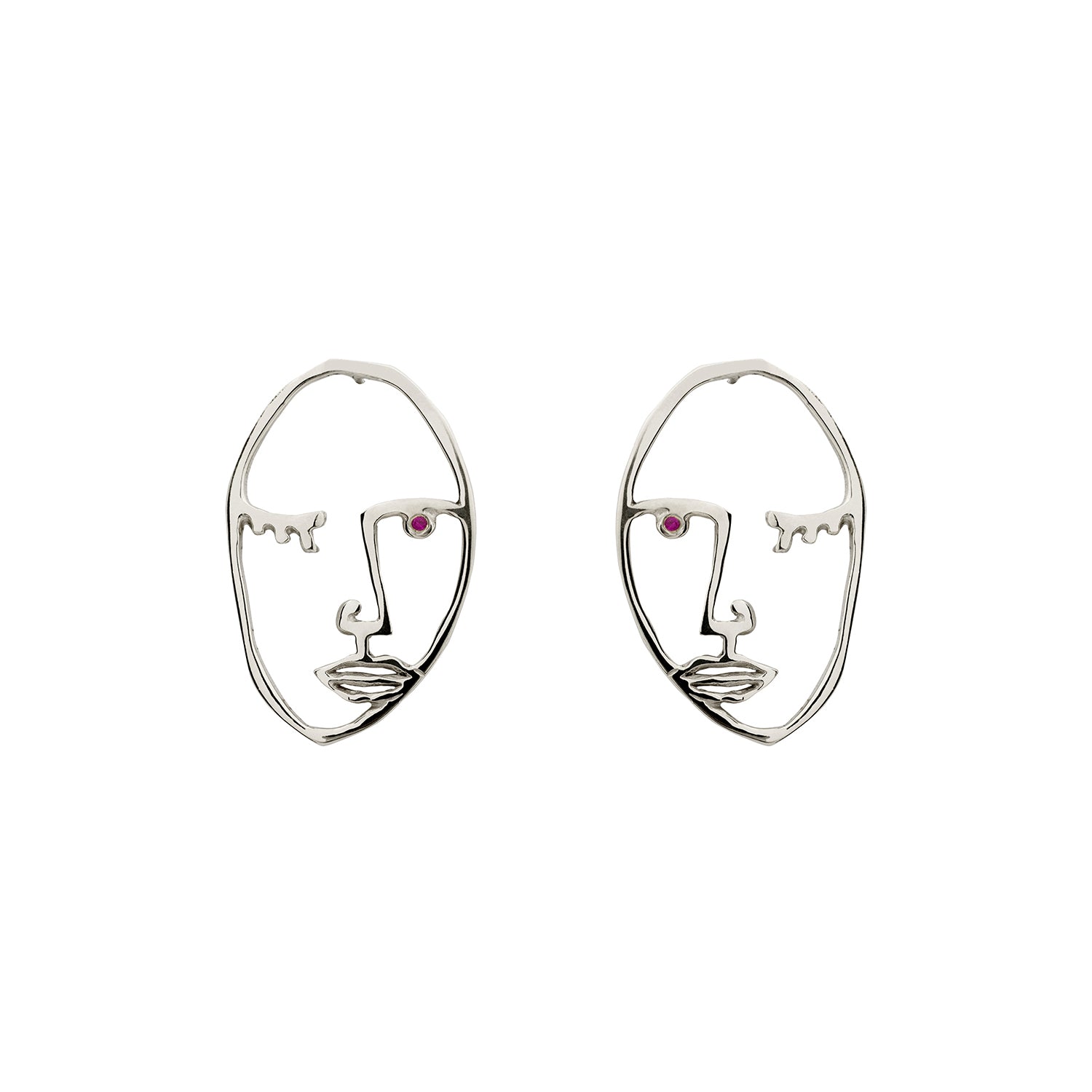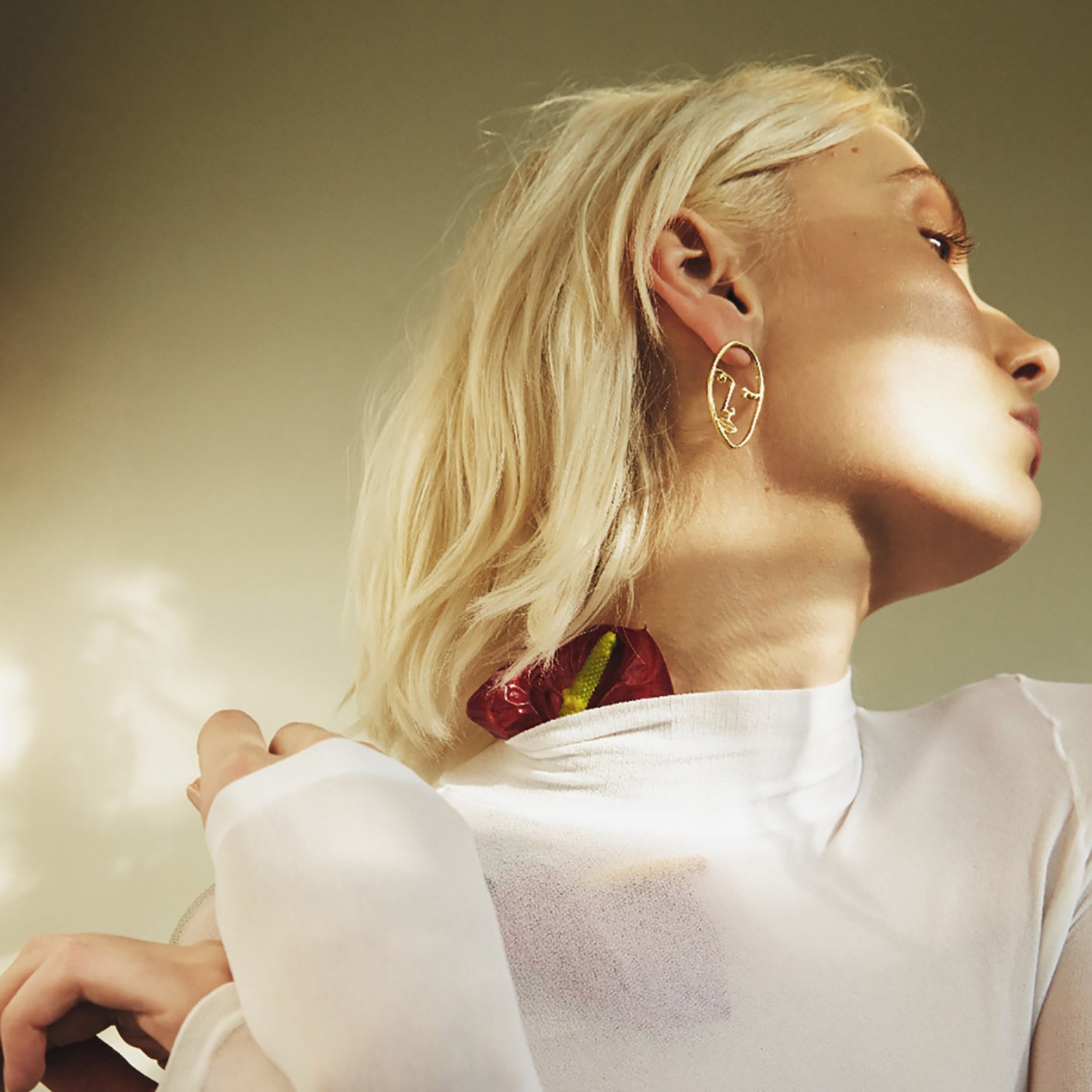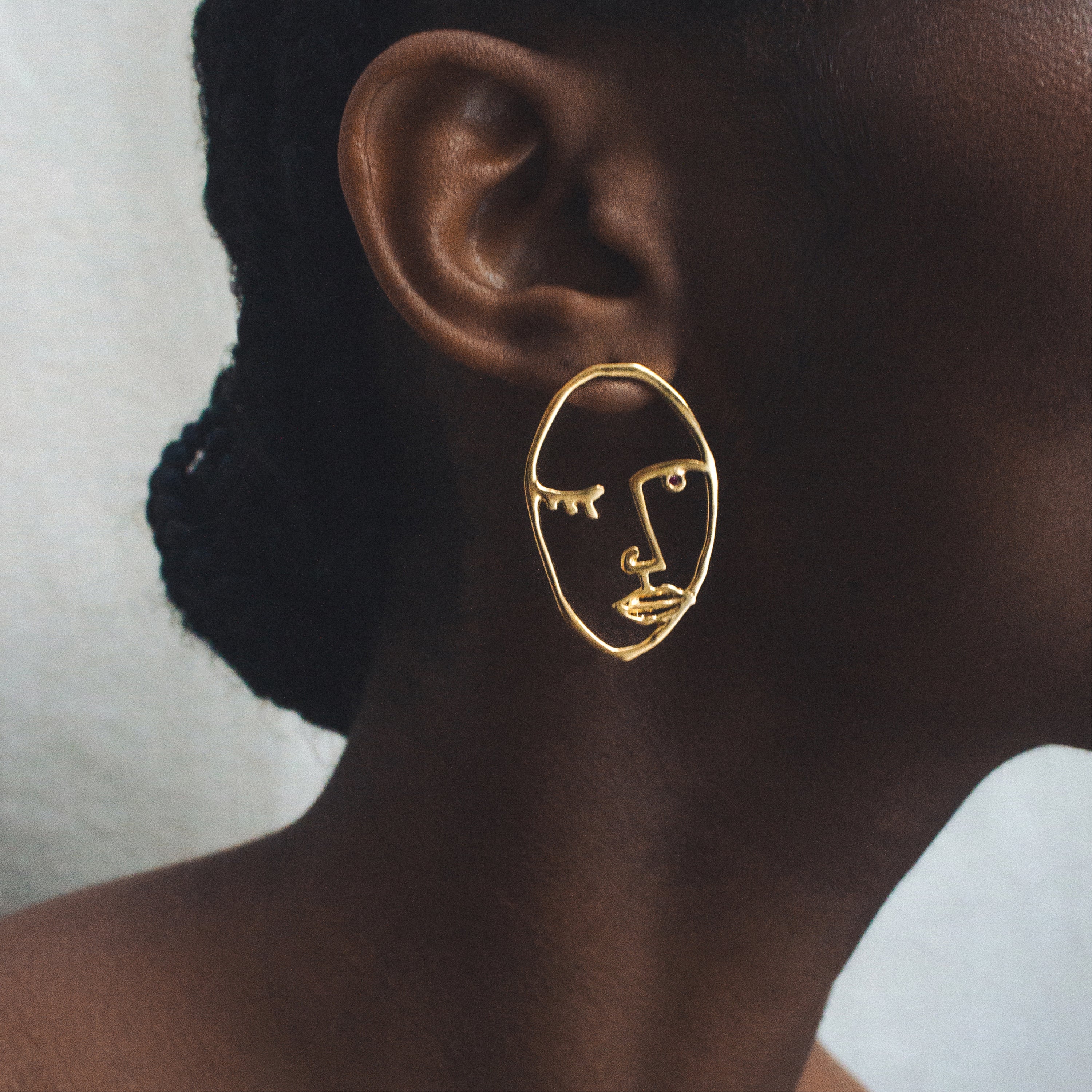 In Cocteau, Paola uses a single stroke design to achieve the maximum simplification of a form. Inspired by works of great modernists artists, suchs as Henri Matisse, Pablo Picasso and Jean Cocteau, Paola proposes a game, bringing to the user's face, its own form in deconstruction. The Cocteau Earring was created in her second Collection, carved out of wax and, since then, has served as inspiration for several contemporary designers around the world.


Material: Cocteau Earrings, one of our signature pieces, available in Sterling Silver or Sterling Silver with 18k Gold Plating. Both with natural Ruby.
Weight: 3,87g each
Size: 4cm high

Make sure the material chosen is correct.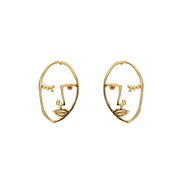 Cocteau Earrings