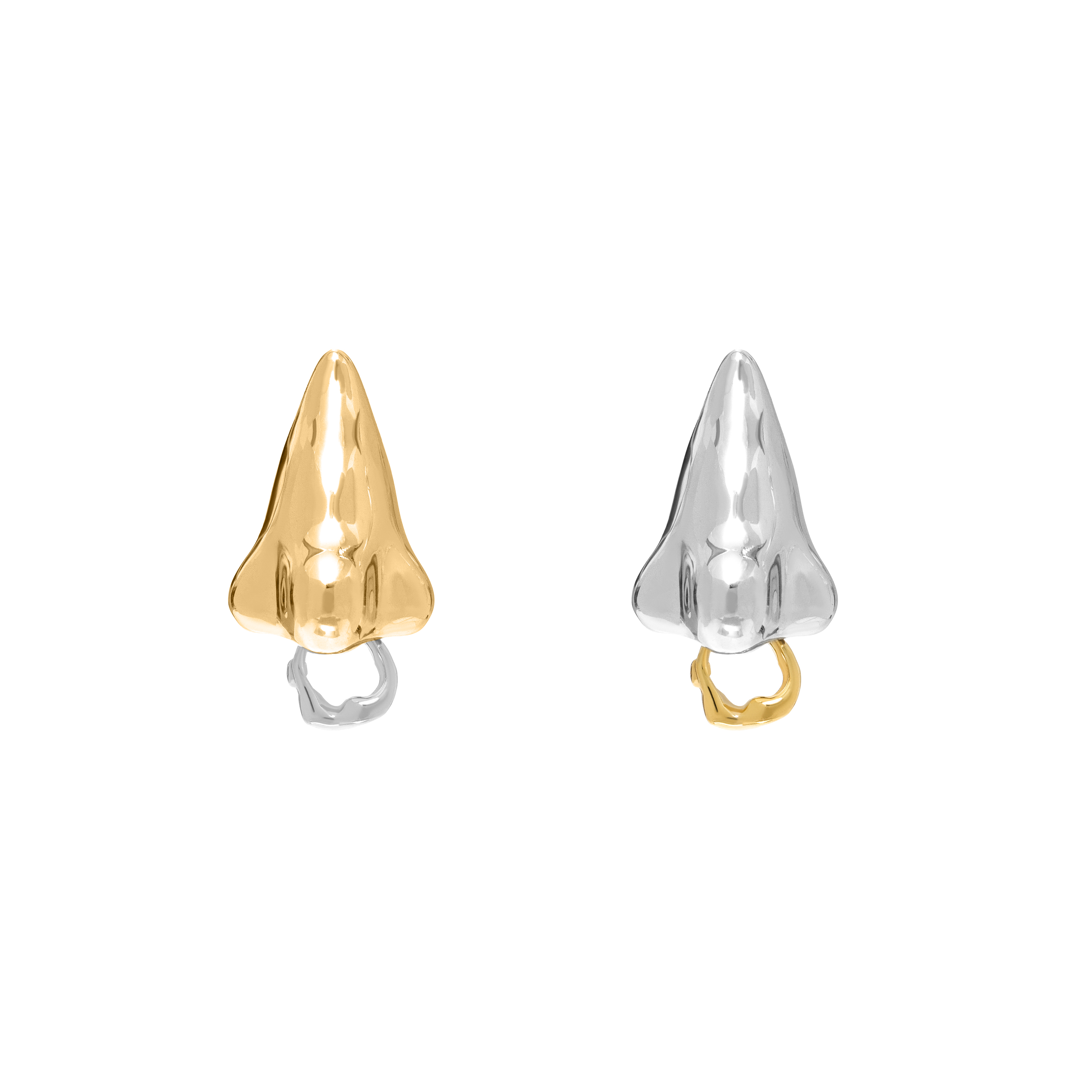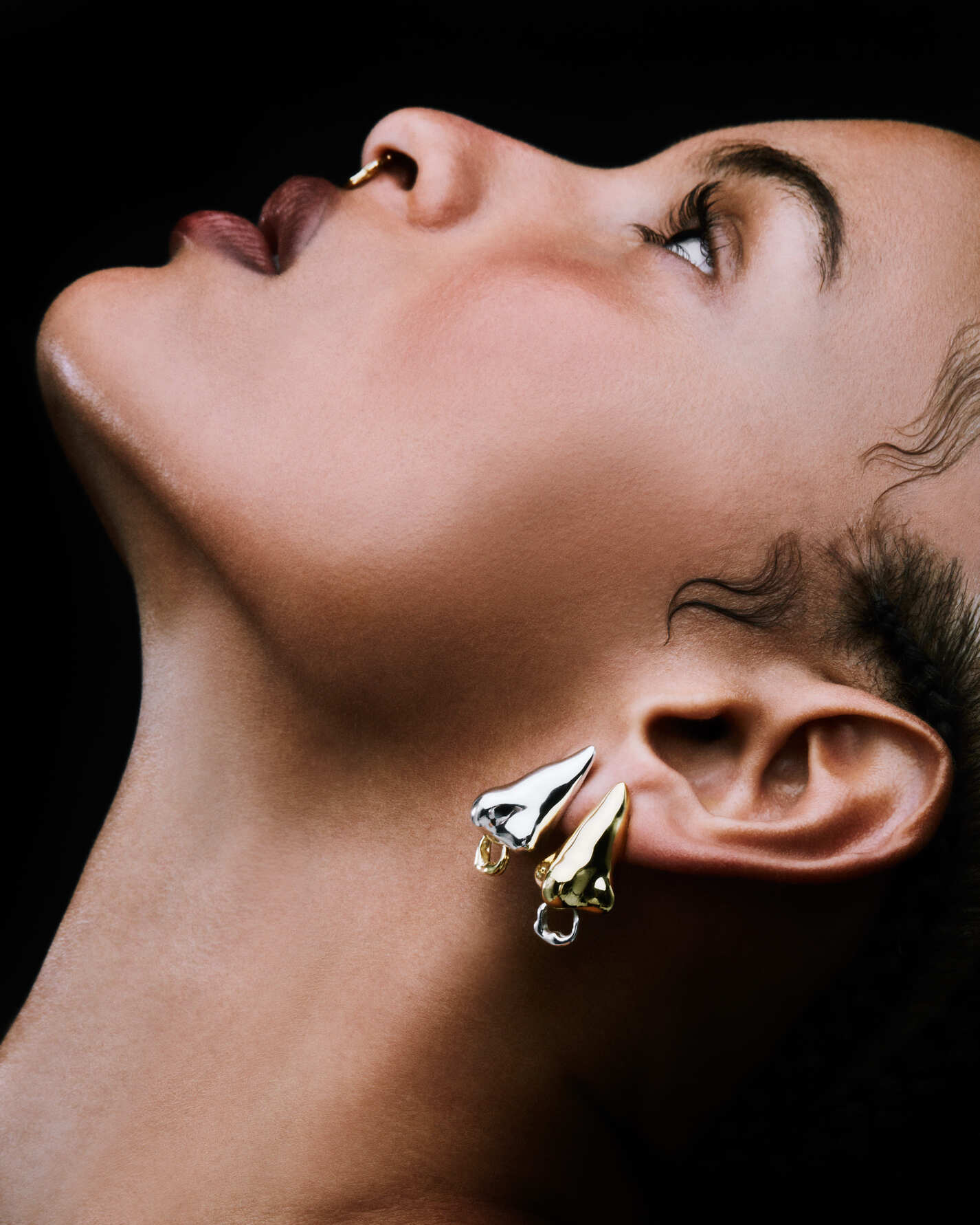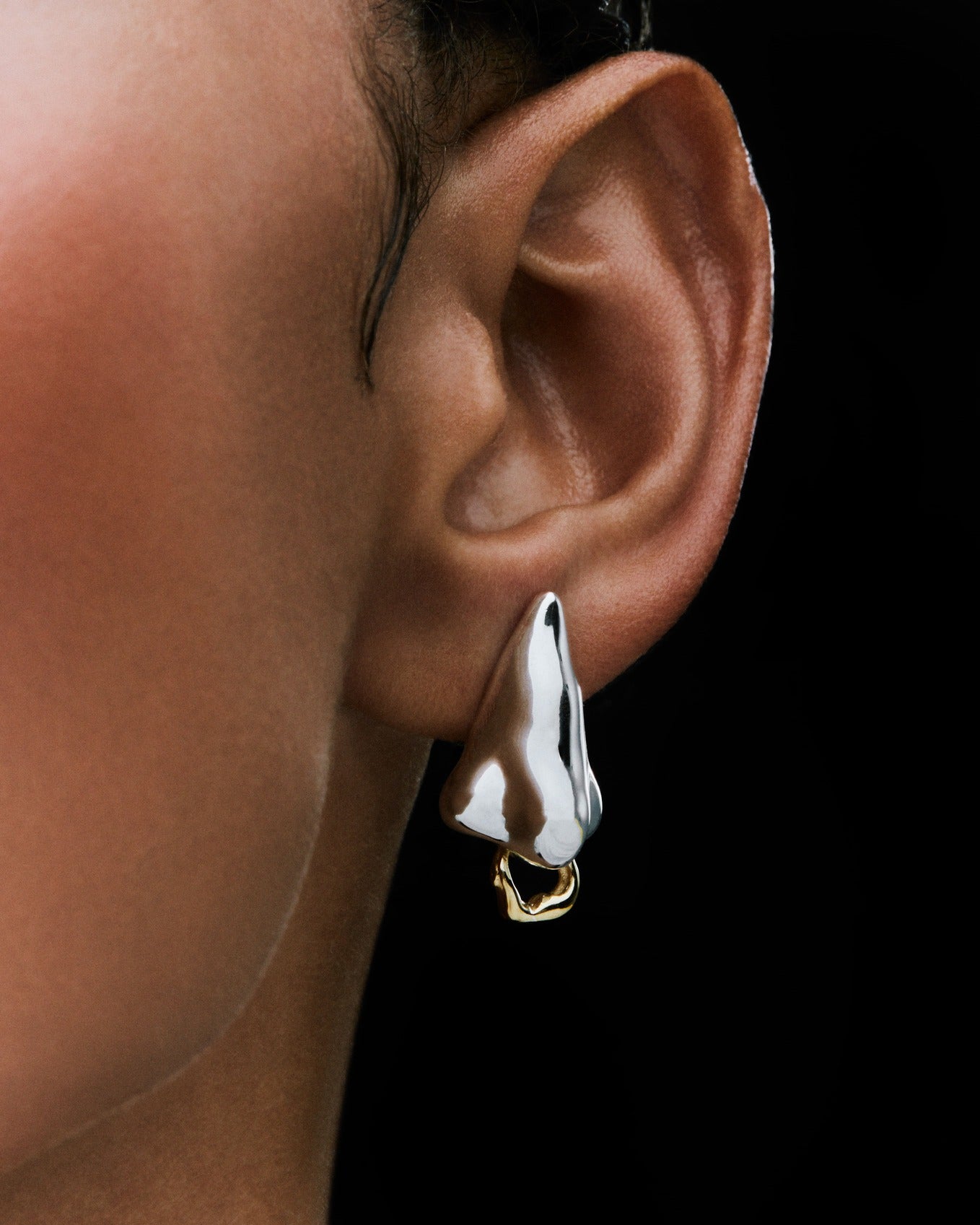 The sculpture Chica investigates the nose as a symbol of self-expression and self-awareness. The activation of the sense of smell relates to the search for new experiences and the desire to understand the world from one's own perspective.
In Chica, a female body adorns the nose sculpture like an unusual piercing that magnetizes the gaze to the magic of the smallest details.
The piece was named after Chiquinha Gonzaga, a Brazilian composer, pianist, and conductor, considered one of the most important figures in Brazilian popular music. Chiquinha Gonzaga composed the first recorded carnival song in Brazil, titled "Ô Abre Alas".
Material: Sterling Silver with 18k Gold plating.
Weight: 12g pair
Important to note:
All 925 sterling silver jewelry with 18k gold plating requires special care and is subject to changes in its appearance. The gold plating is a thin layer with low adhesion to the 925 Sterling silver, so contact with various surfaces, exposure to chemicals found in creams and perfumes, and the pH of the skin itself act as a polish or react with this thin layer, gradually removing it and revealing the 925 Sterling silver underneath. When the gold plating wears off, it is possible to replate the piece or clean it to use it as 925 Sterling silver.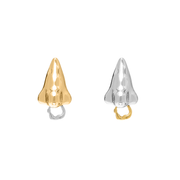 Chica Earring