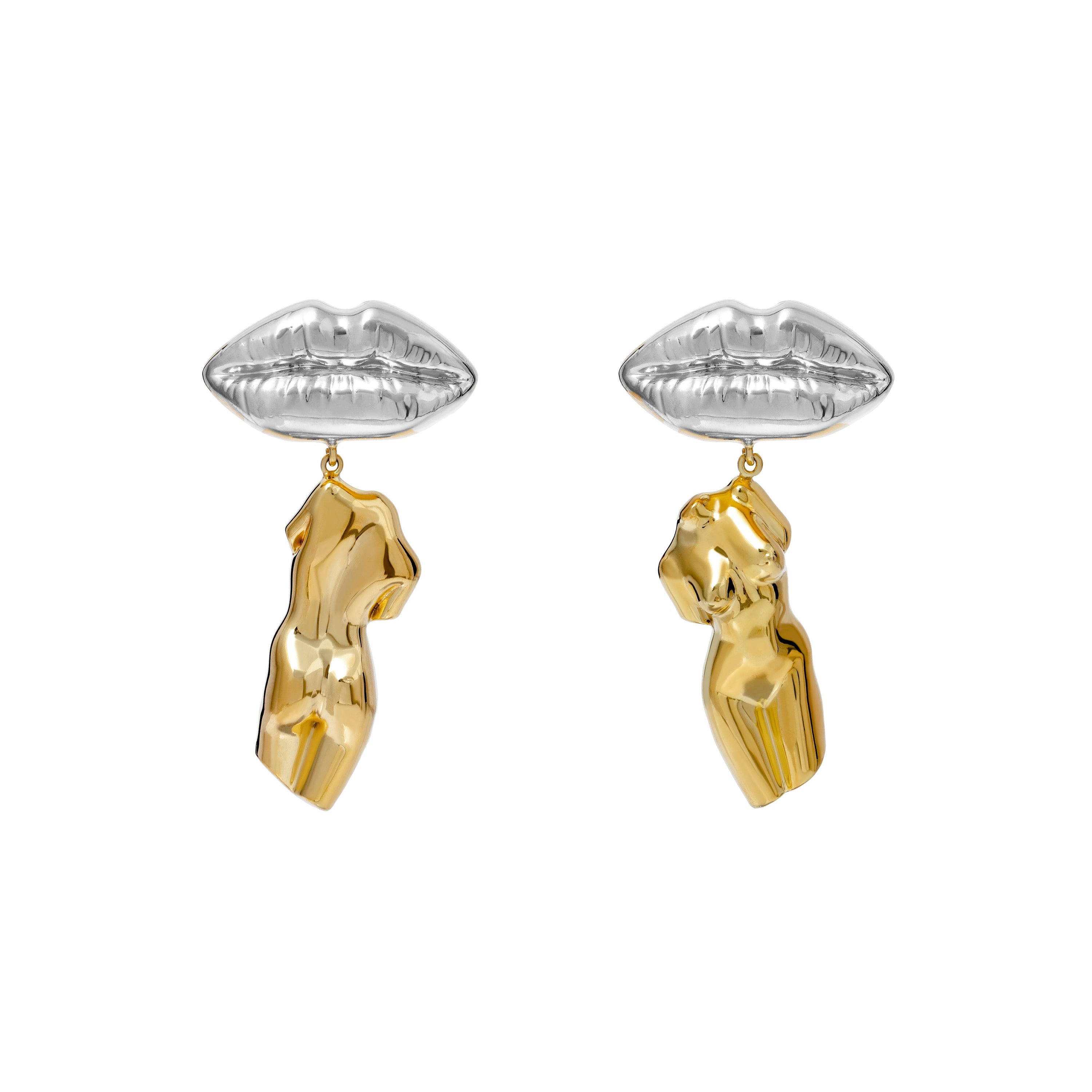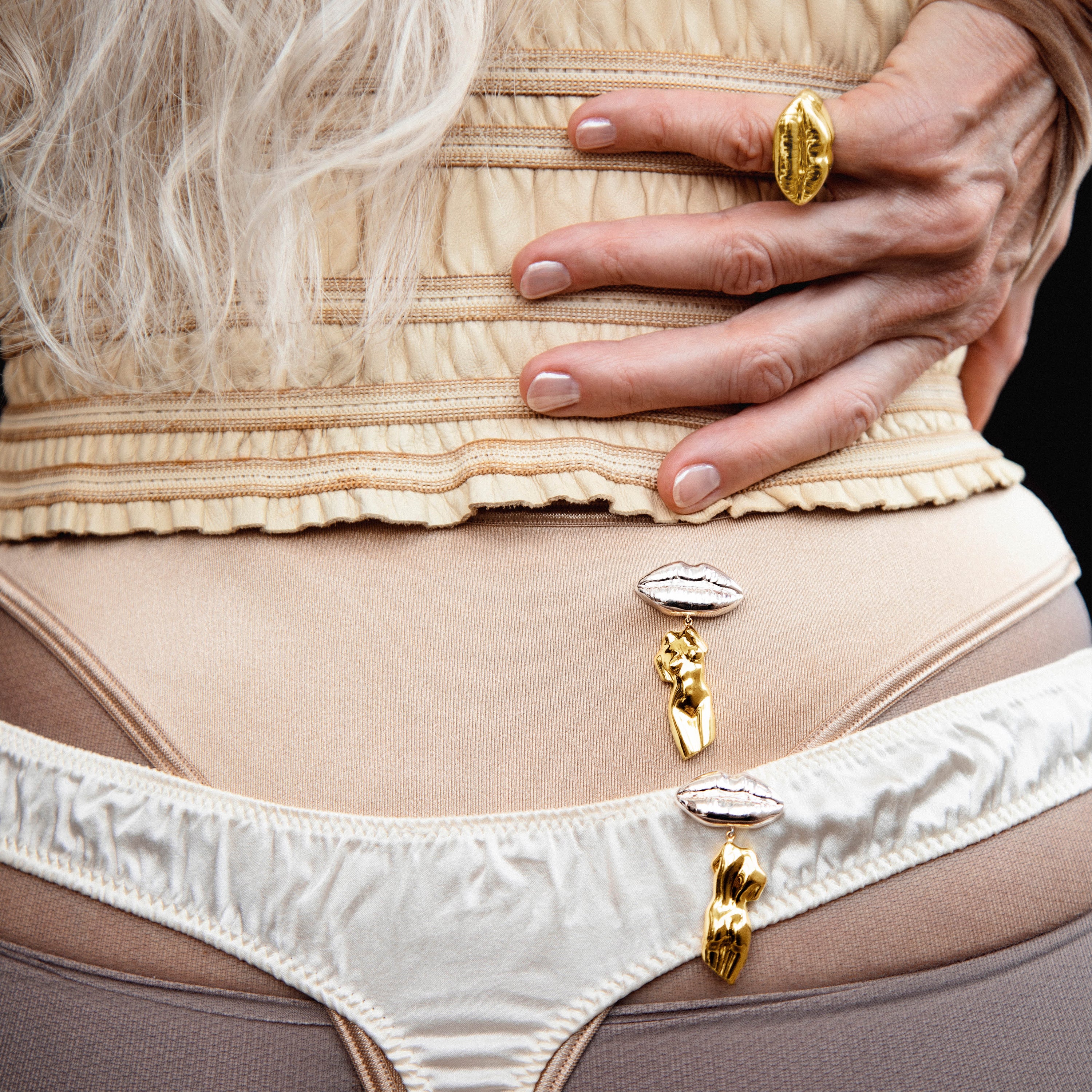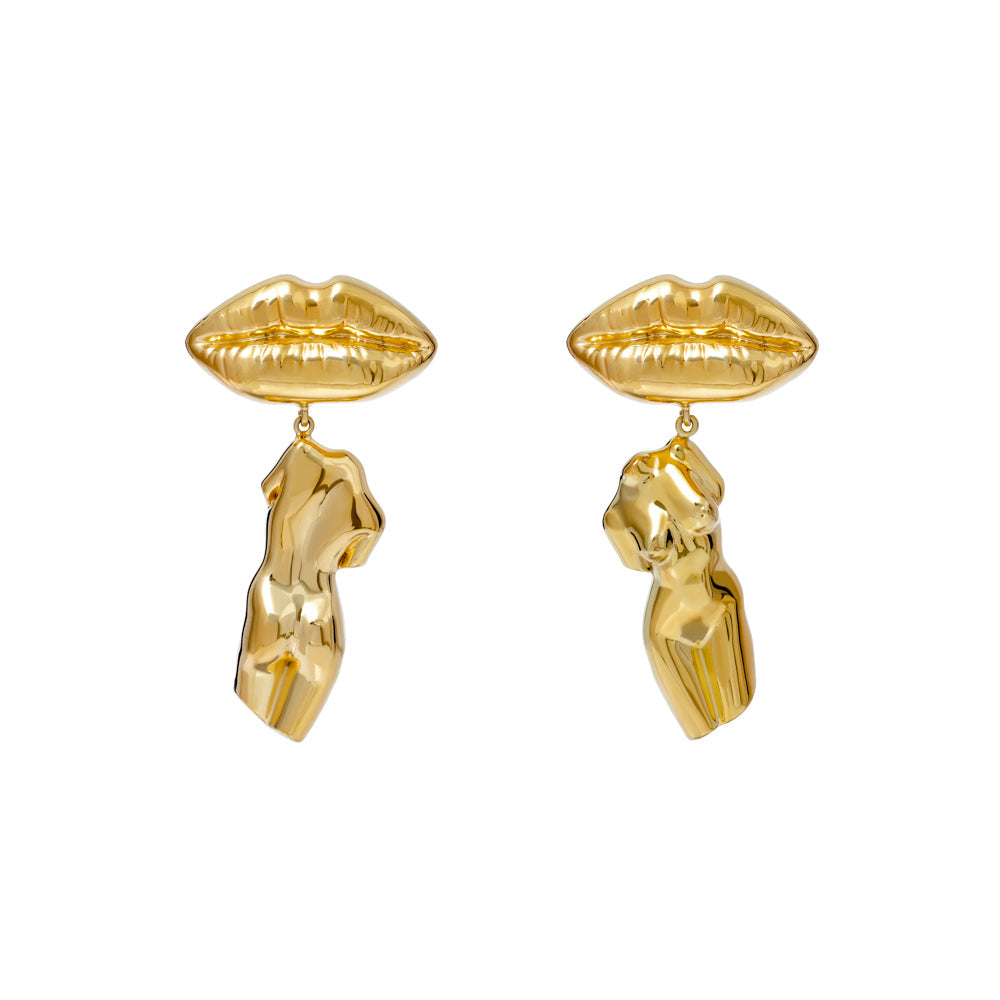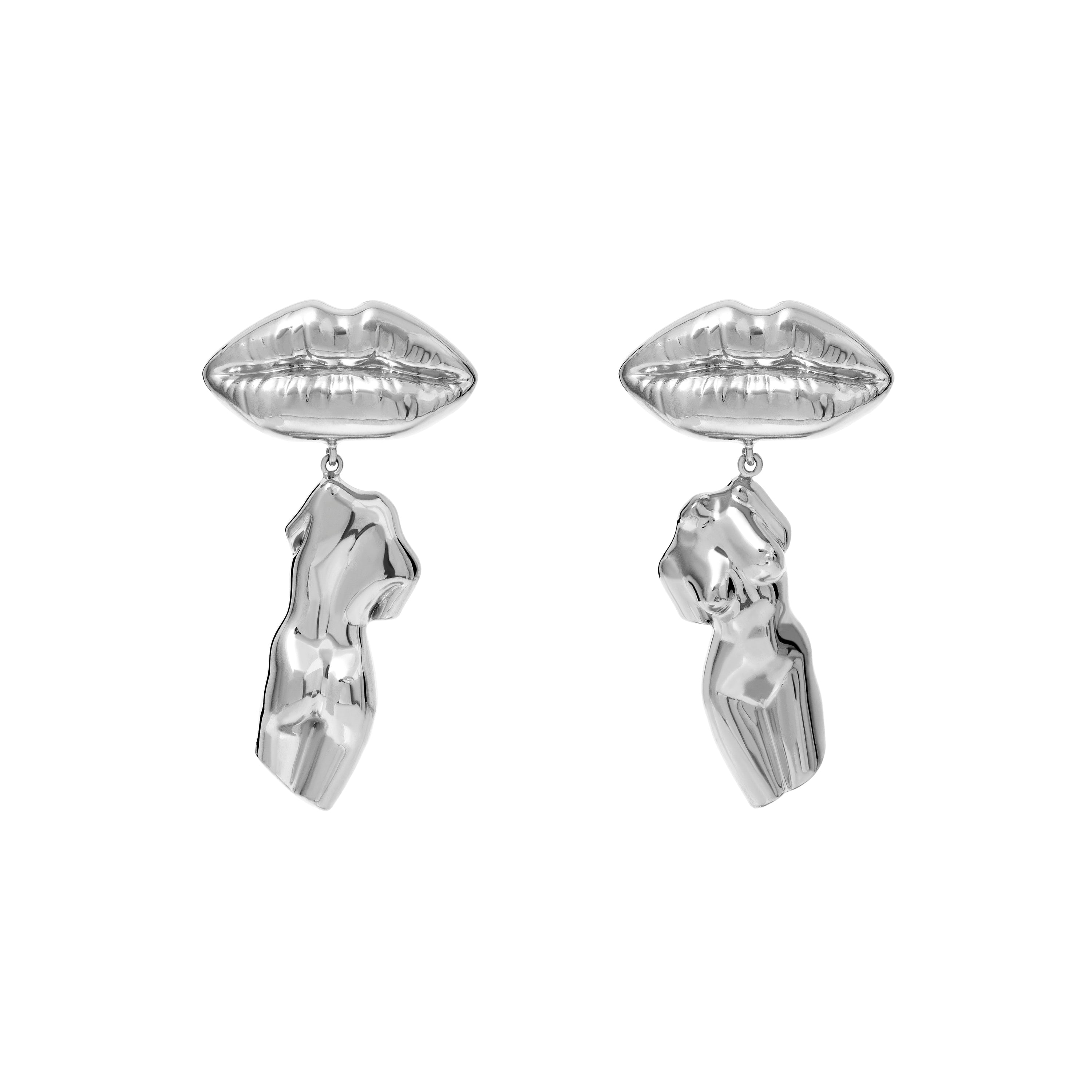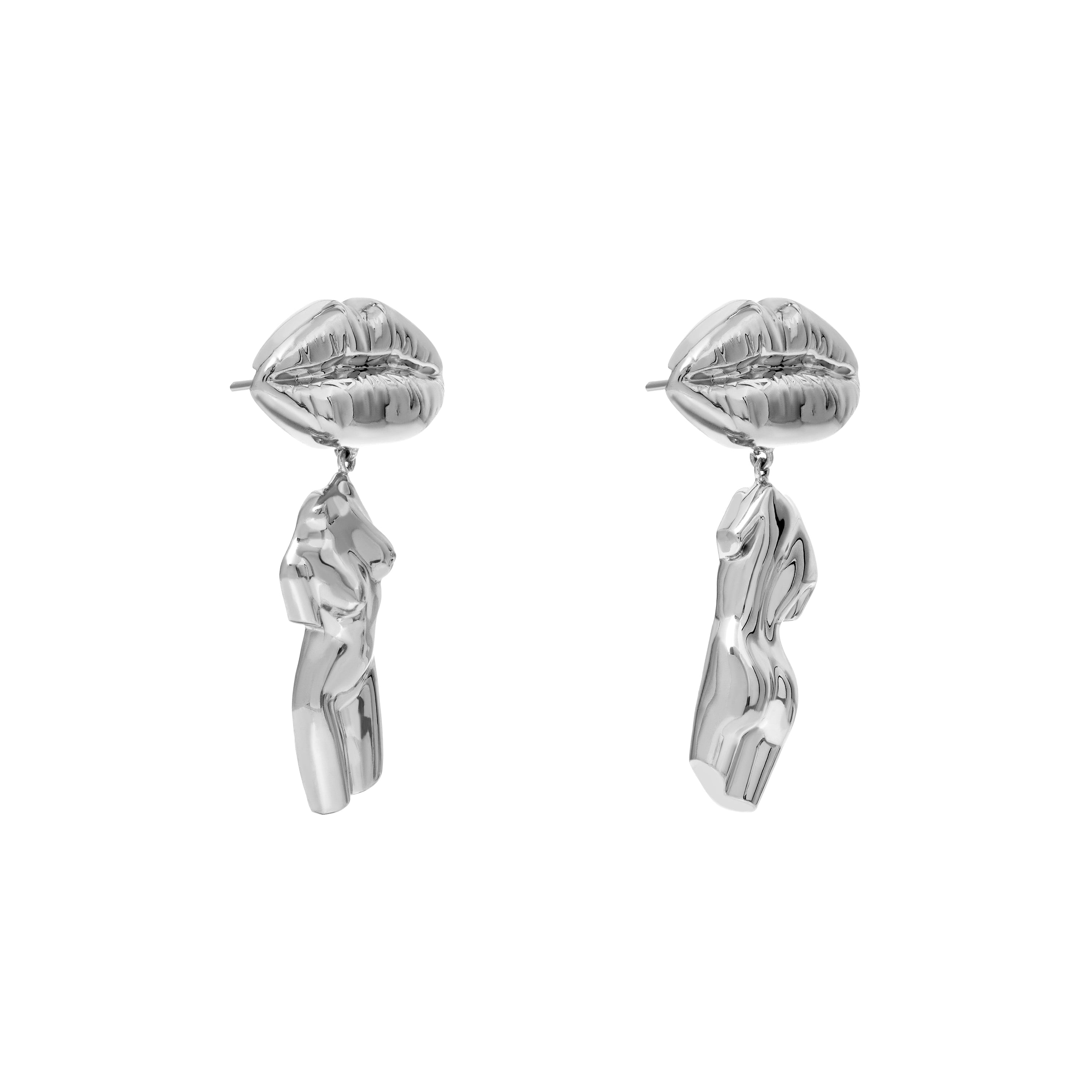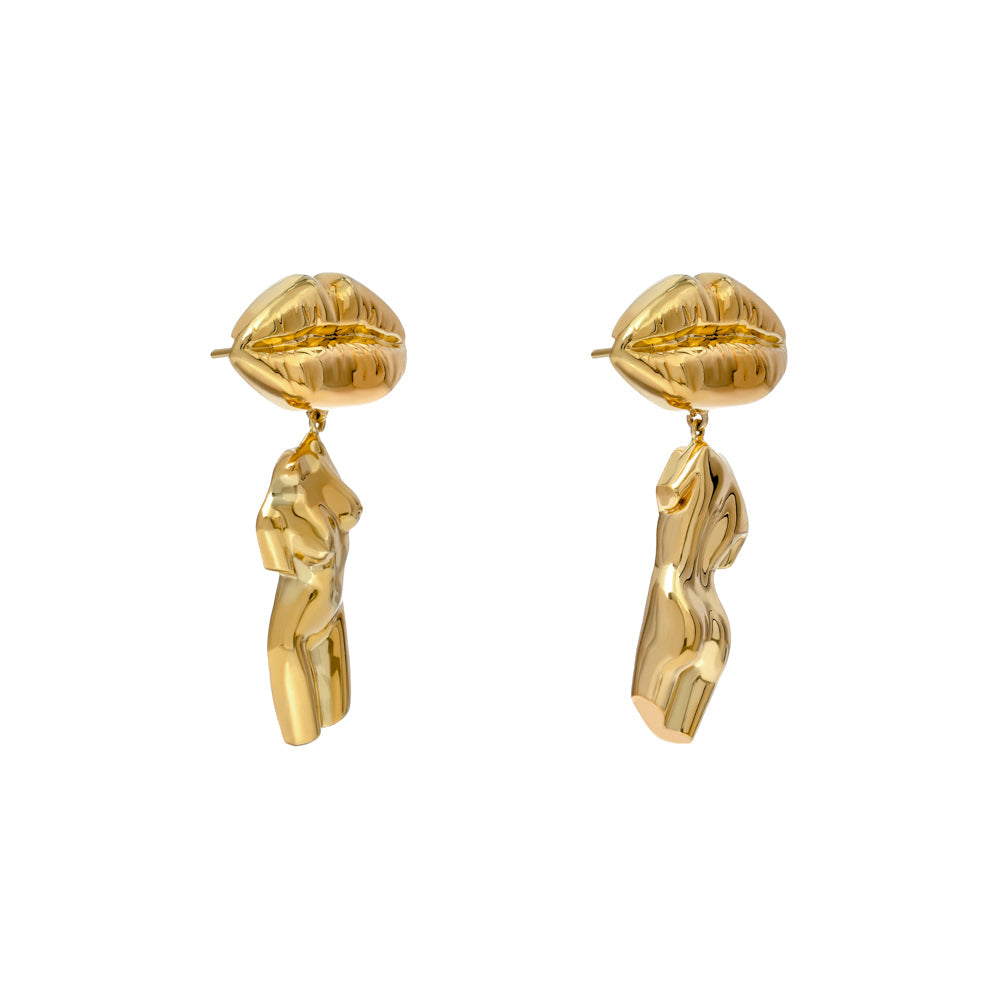 The mouth appears as a symbol of secrets and the force of creation through the act of speaking. As one of the most important passageway organs in our bodies, the mouth internalizes the world through her so that we then digest it. It also brings silence, mystery, the empty vastness of the Universe, and the invisible. Mouth and body integrate, encapsulating enigmatic characteristics.
Collection: Time
Weight: 12,12 g pair  
Important to note:
All 925 sterling silver jewelry with 18k gold plating requires special care and is subject to changes in its appearance. The gold plating is a thin layer with low adhesion to the 925 Sterling silver, so contact with various surfaces, exposure to chemicals found in creams and perfumes, and the pH of the skin itself act as a polish or react with this thin layer, gradually removing it and revealing the 925 Sterling silver underneath. When the gold plating wears off, it is possible to replate the piece or clean it to use it as 925 Sterling silver.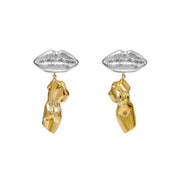 Nina Earrings