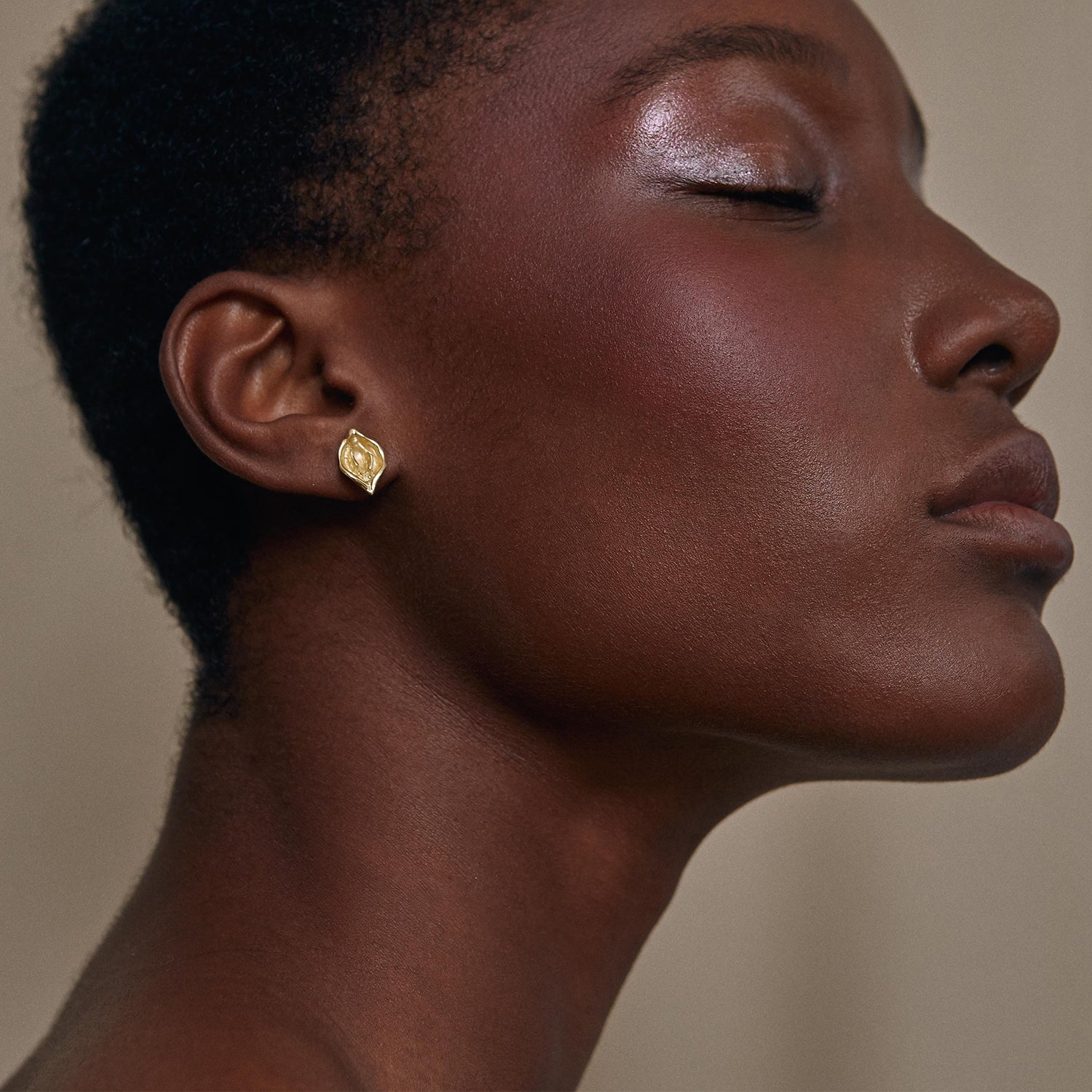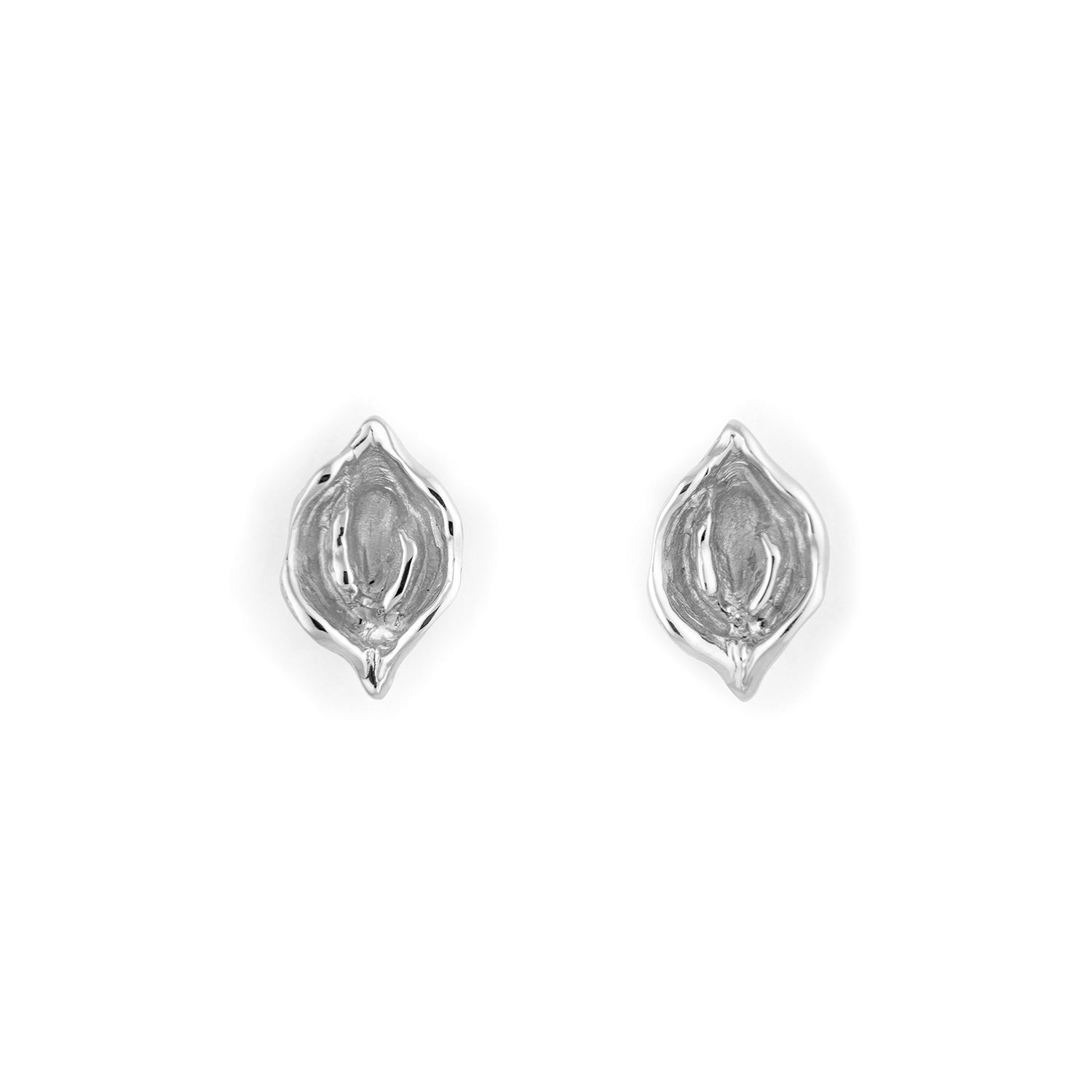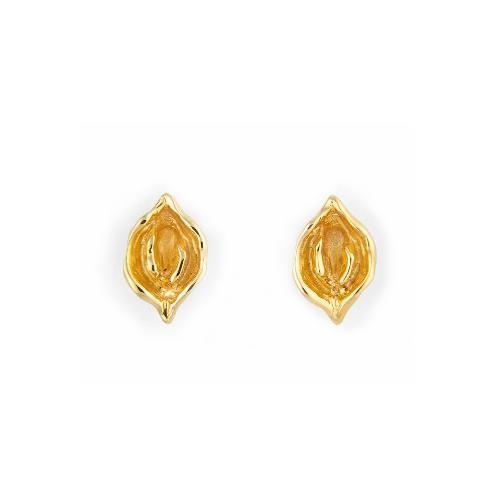 The vulva represented in Audre is about the source, the provision. Transporting its potential to life in its interior. It is biologically, etymologically, psychically and symbolically linked to the source that gives life. The piece is observed as a object of study and inserted in a precious way in daily life in a ludic and sculptural way. Audre was completely carved out of wax.


Material: Audre Earrings, available in Sterling Silver.
Weight: 3,6g pair
Size: 1,5cm high
Important to note:
All 925 sterling silver jewelry with 18k gold plating requires special care and is subject to changes in its appearance. The gold plating is a thin layer with low adhesion to the 925 Sterling silver, so contact with various surfaces, exposure to chemicals found in creams and perfumes, and the pH of the skin itself act as a polish or react with this thin layer, gradually removing it and revealing the 925 Sterling silver underneath. When the gold plating wears off, it is possible to replate the piece or clean it to use it as 925 Sterling silver.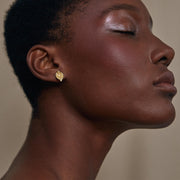 Audre Vulva Earrings