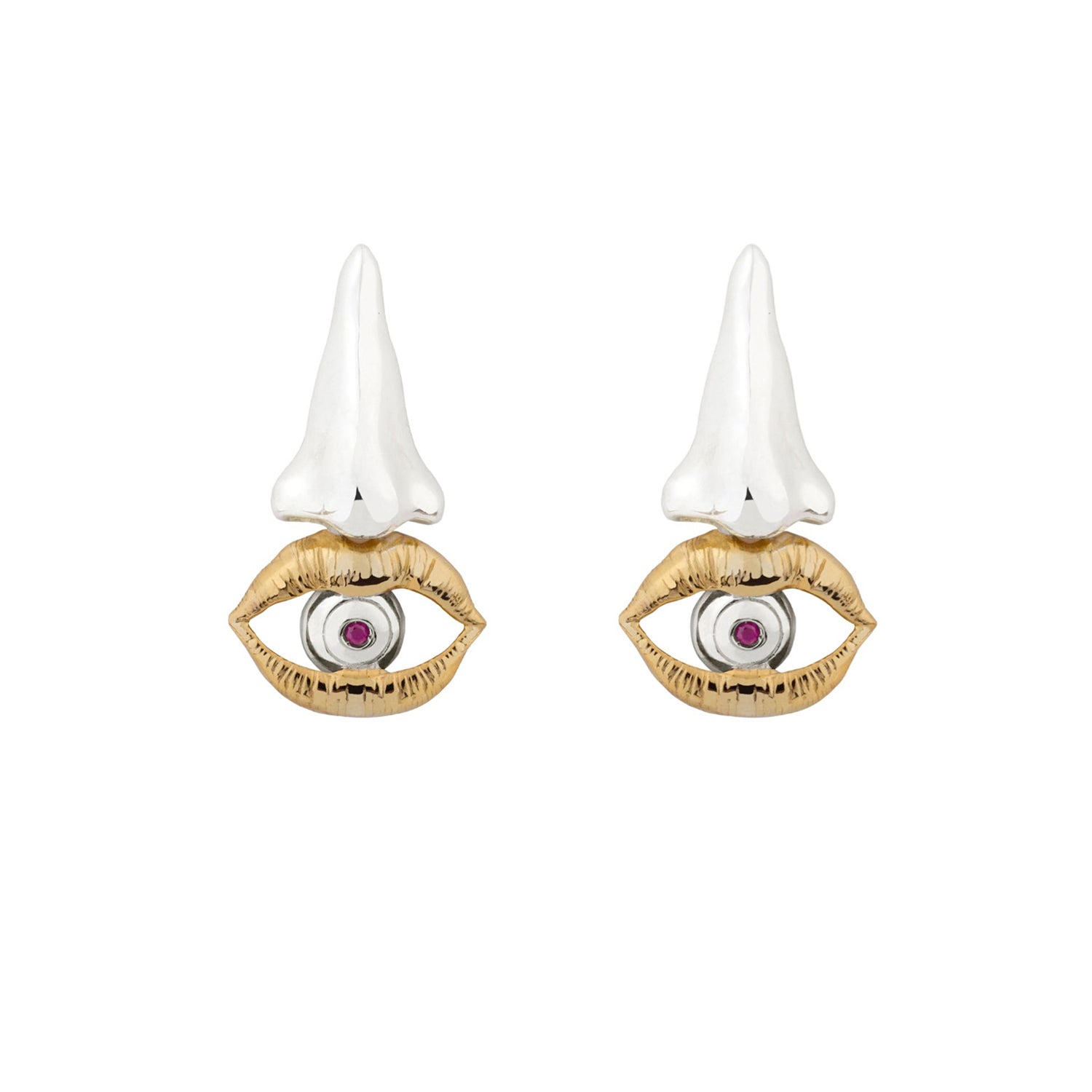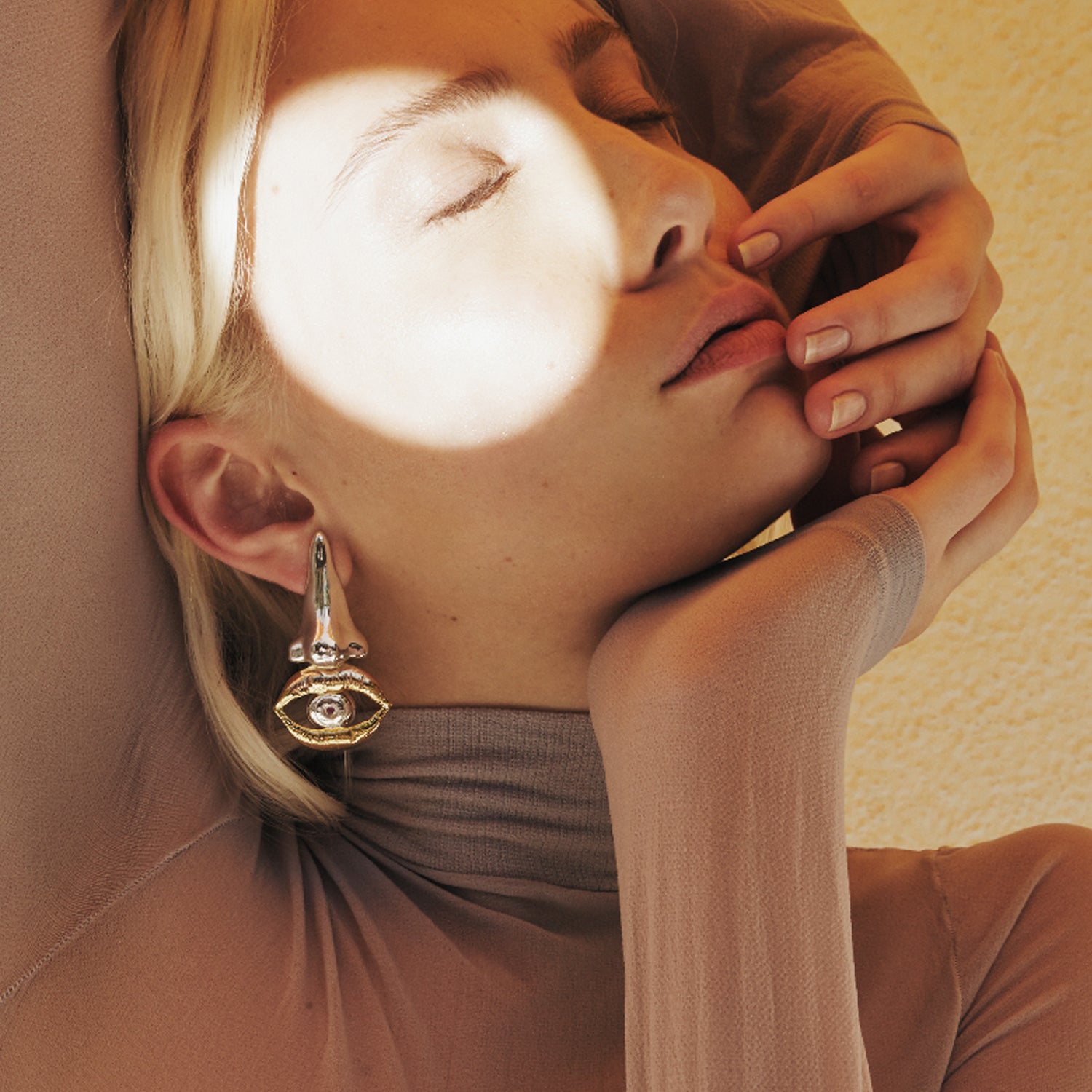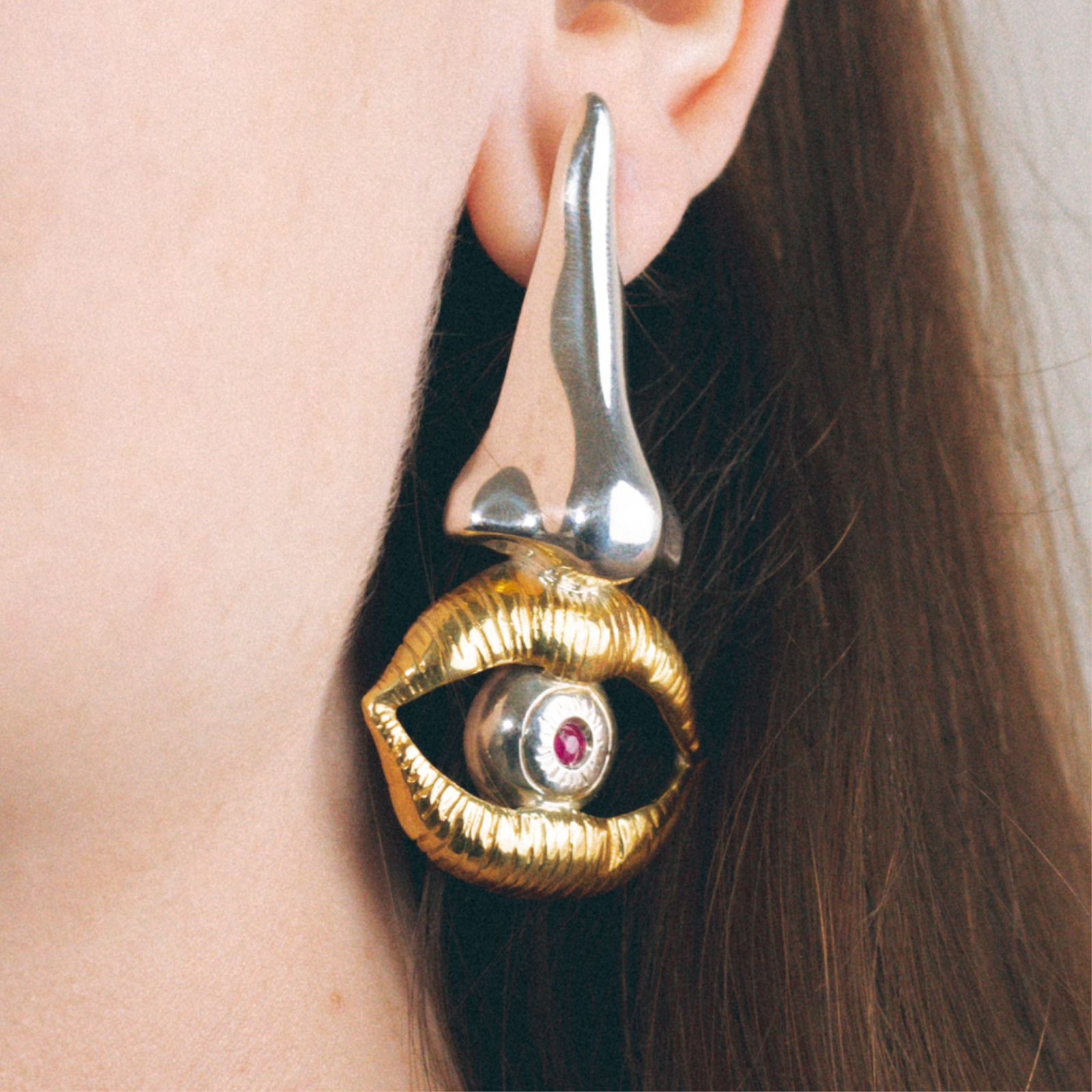 The Andaluz line gets this name as a tribute to the surrealistic movie "An Andalusian Dog", released in 1928 and written and directed in a partnership between Luis Buñuel and Salvador Dalí.

The film represents a gathering of dreamlike images, linked into the video as it was a dream, full with metaphorical scenes. The Andaluz earrings depicts an eye inside a mouth, mentioning the most emblematic scene in the film.


Material: Andaluz Earrings, available in Sterling Silver with 18k Gold Plating on the details and natural Ruby.
Weight: 10,7g each
Size: 6cm high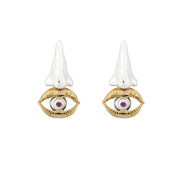 Andaluz Earrings