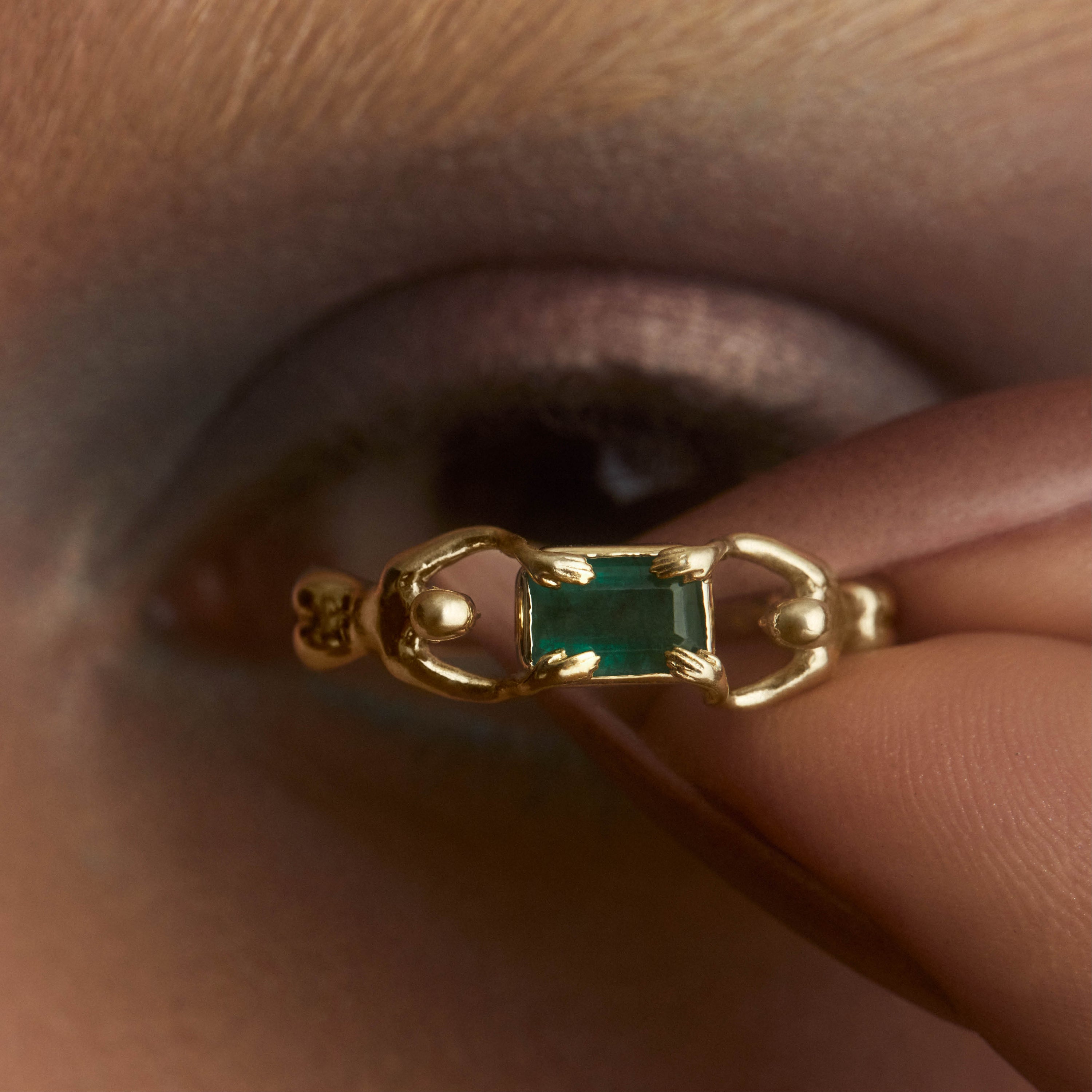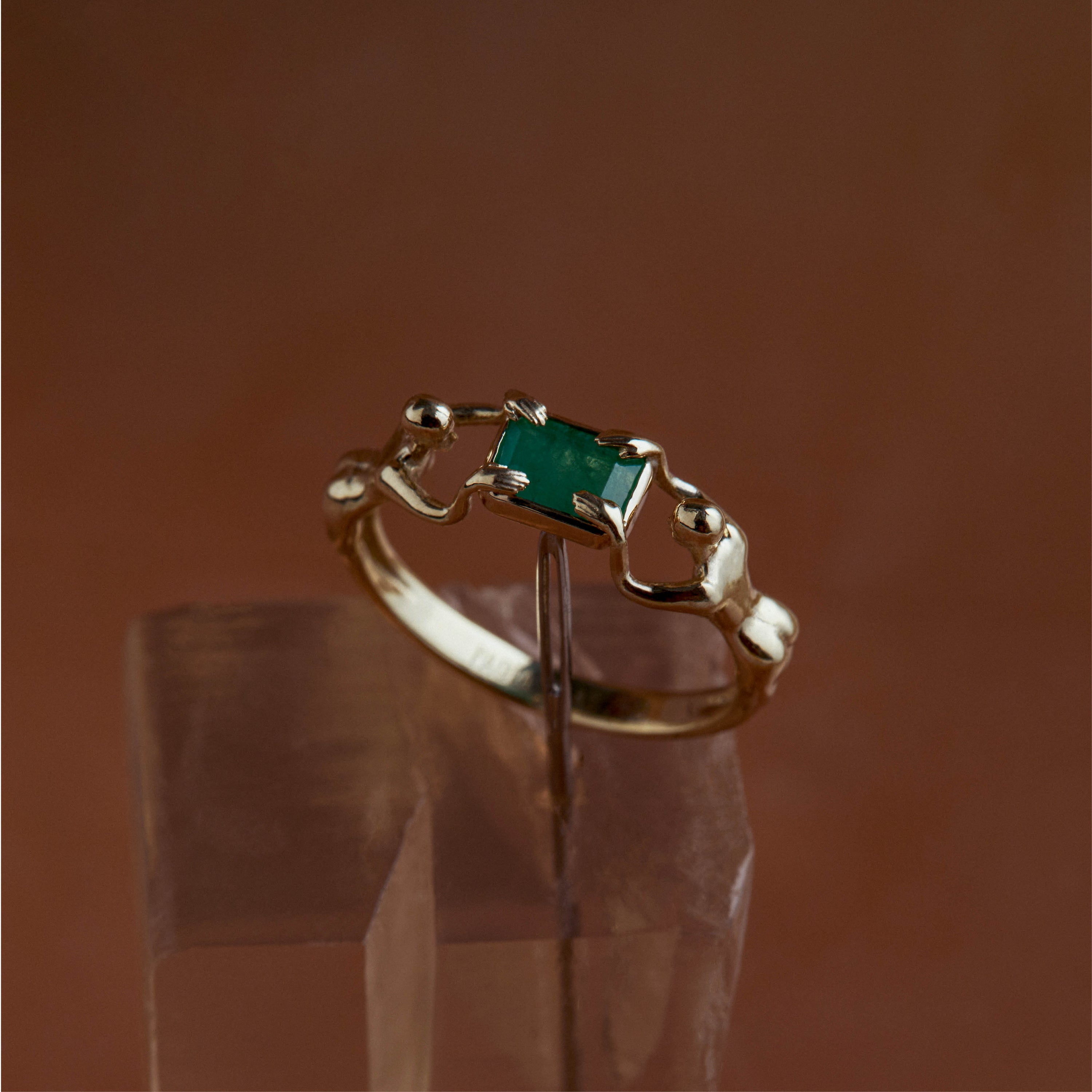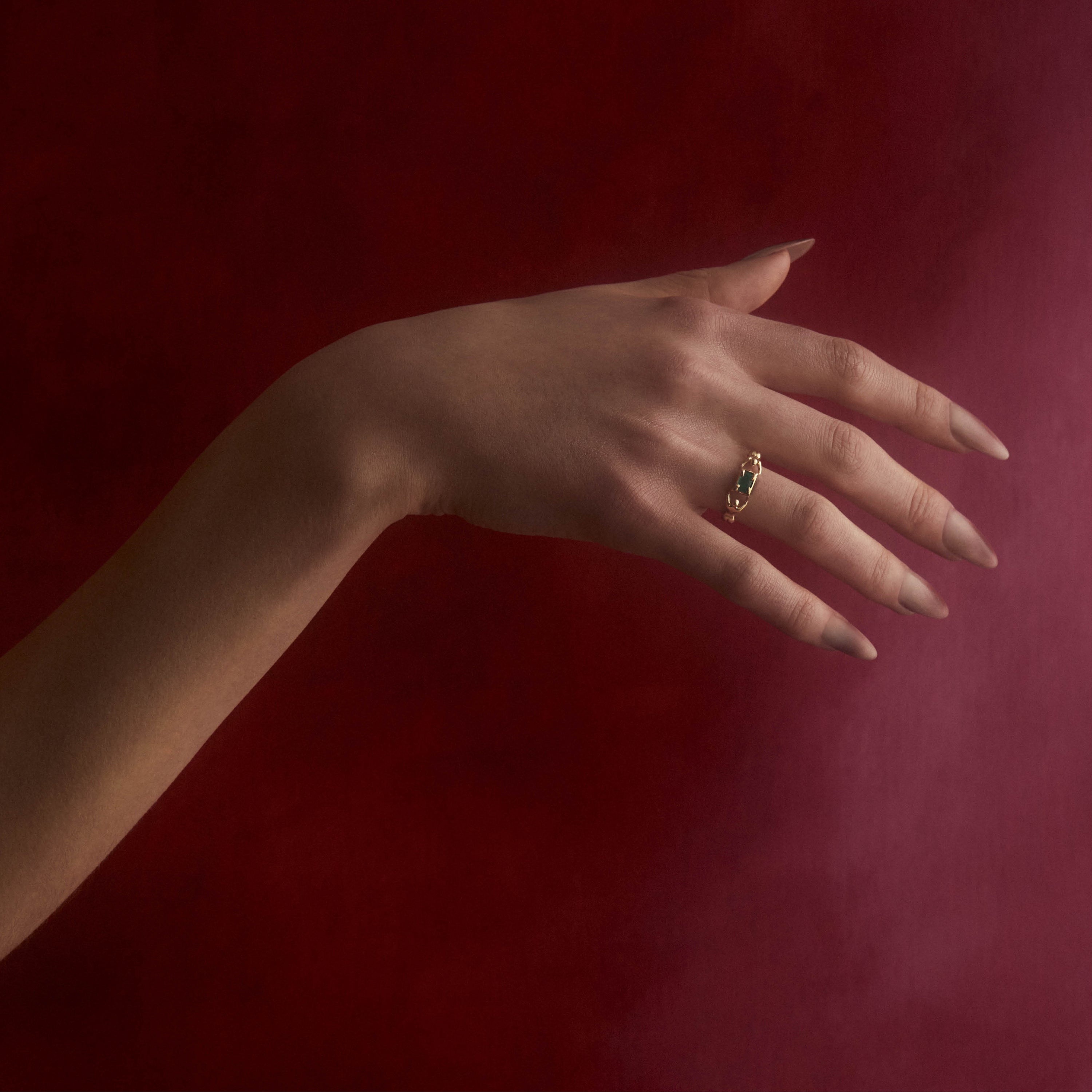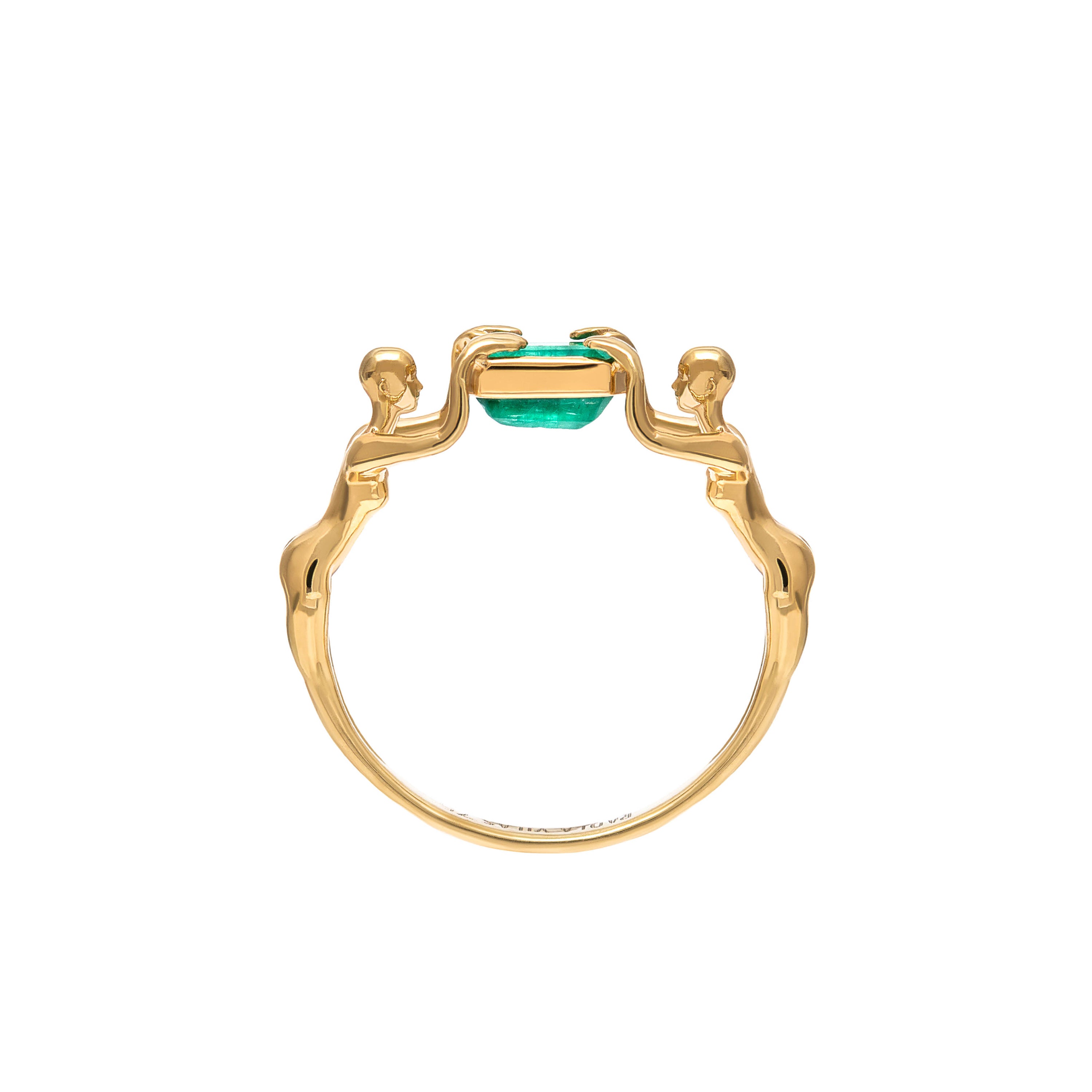 In this piece, two bodies dive into a dream, represented by the Emerald. The sculpture is delicate so brings lightness in an unusual manner. It fluctuates between two bodies that hold it with hands rich in detail. 
Ring in 18k Yellow Gold with an Octagonal Emerald 4 x 6mm | Weight 4g
Available 25 days from purchase

For a personalized consultation, you may contact our commercial team directly through WhatsApp or email. 
+55 11 99984-1200 - SP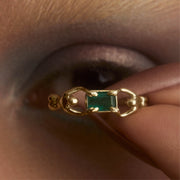 Mergulho 18k Gold Ring