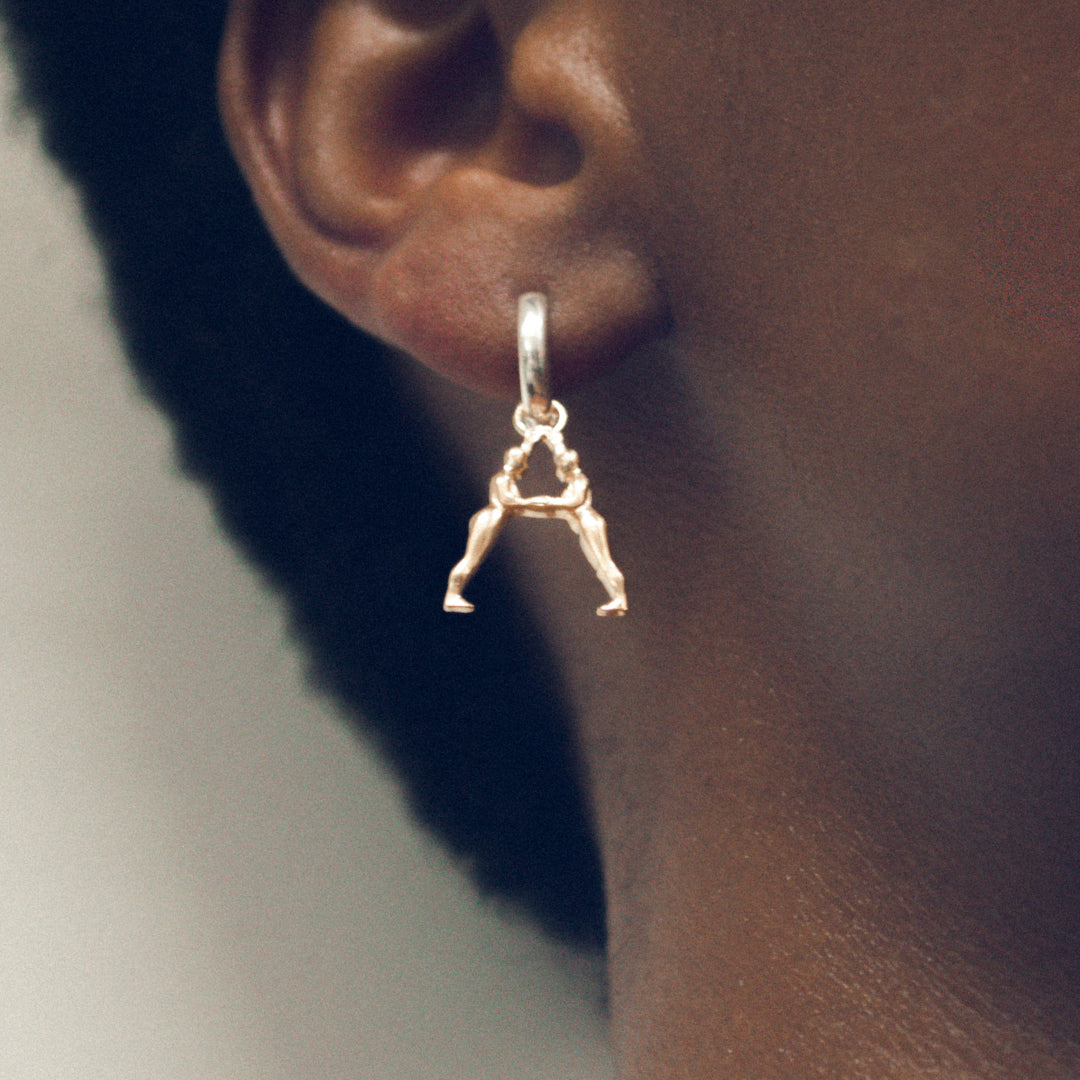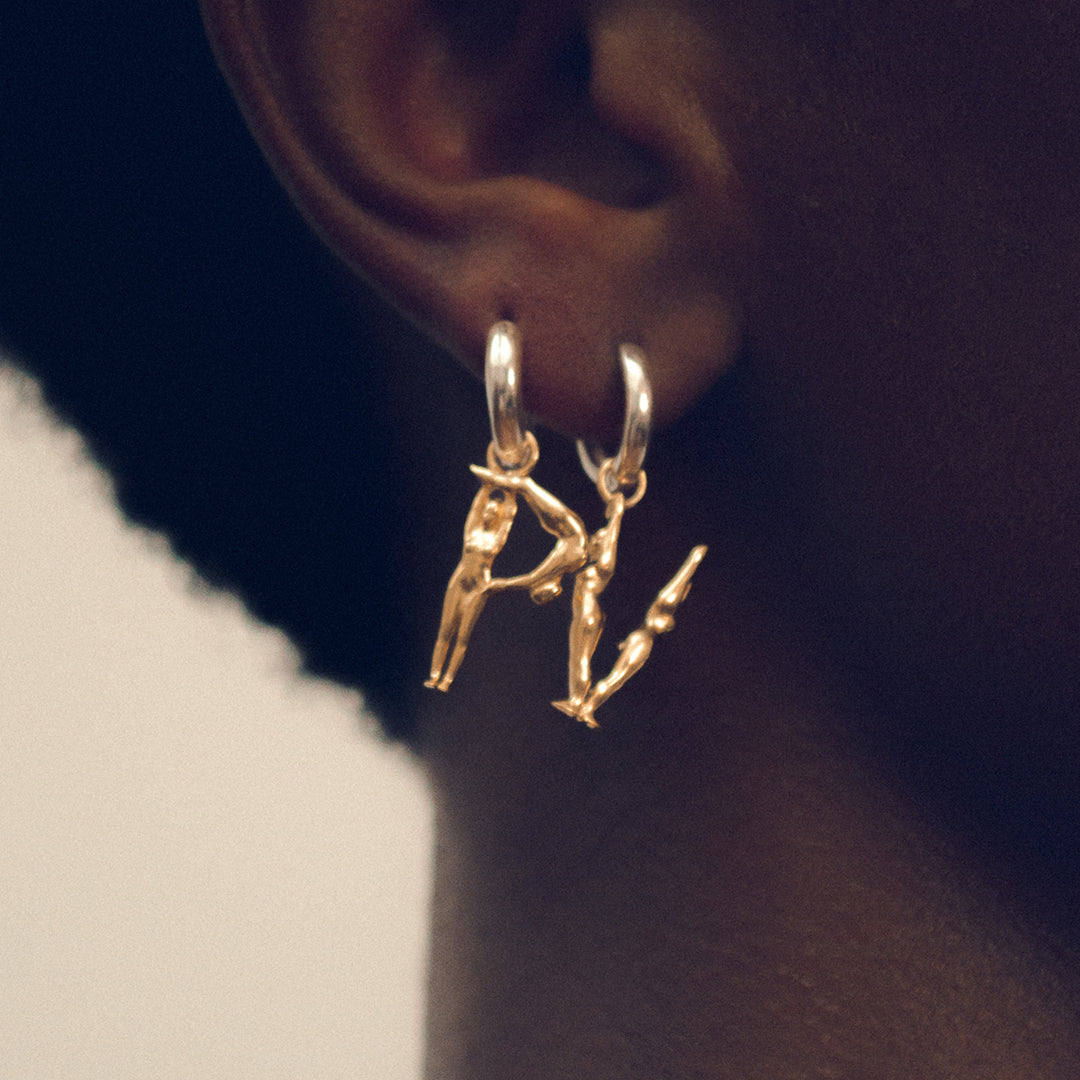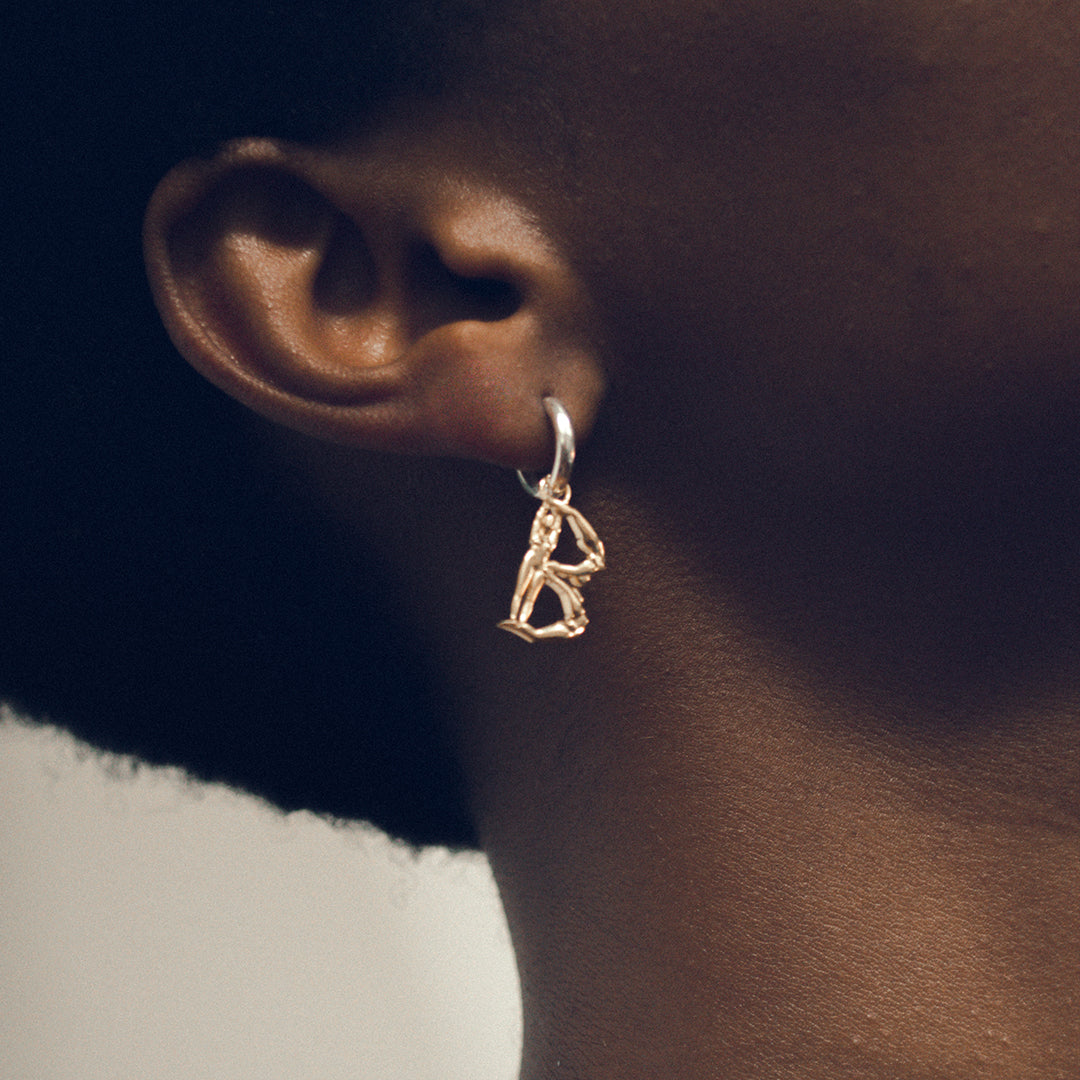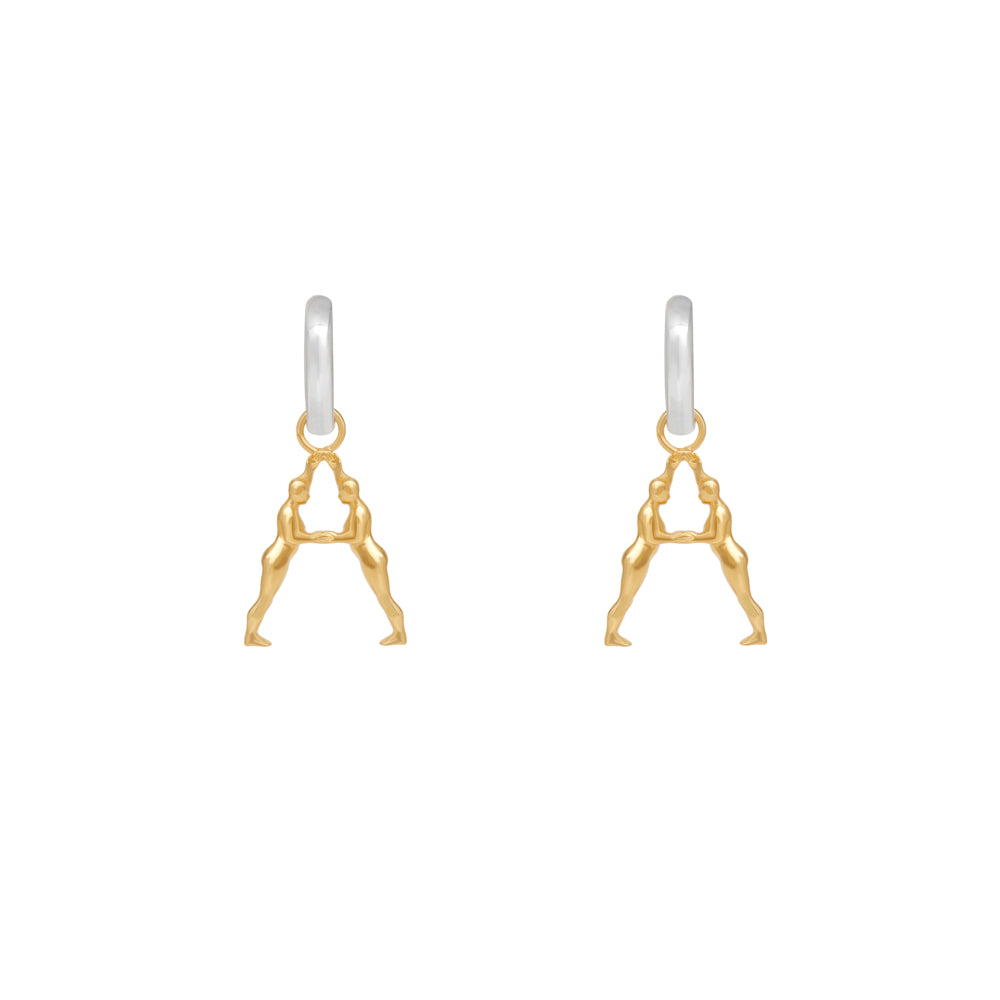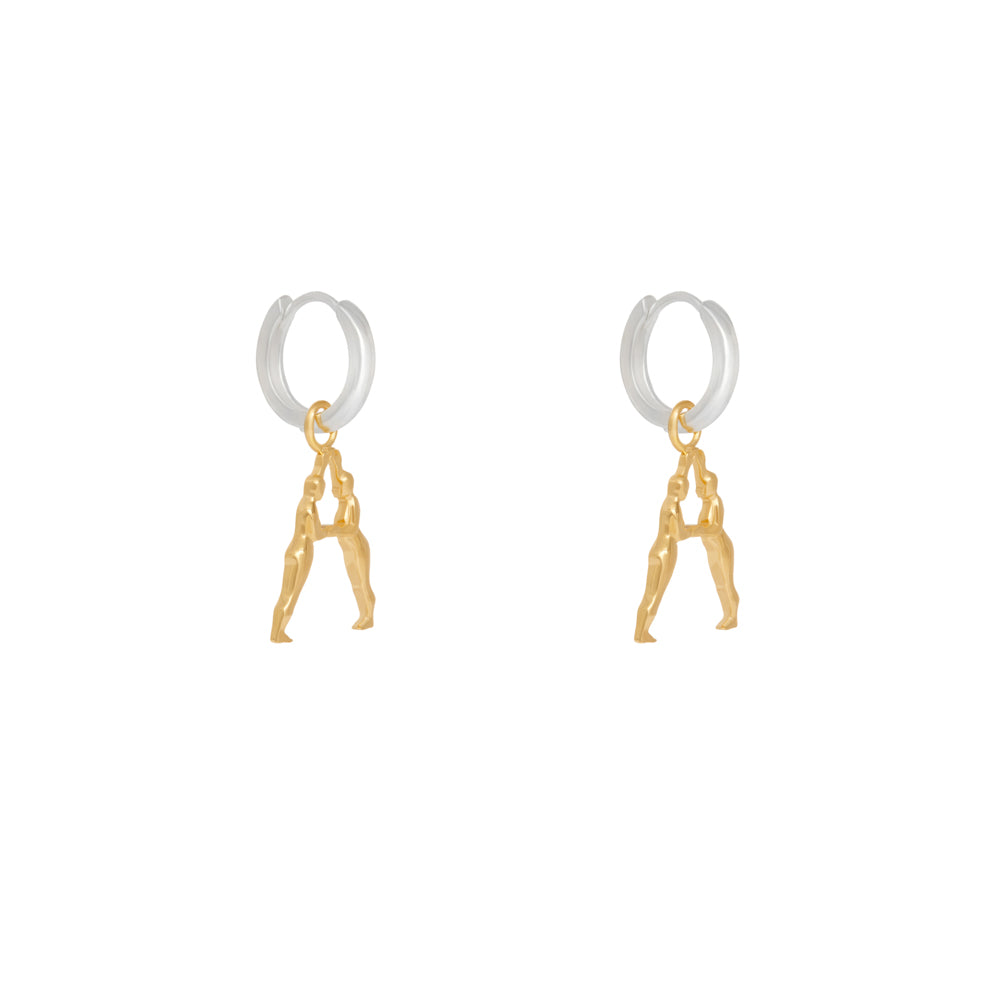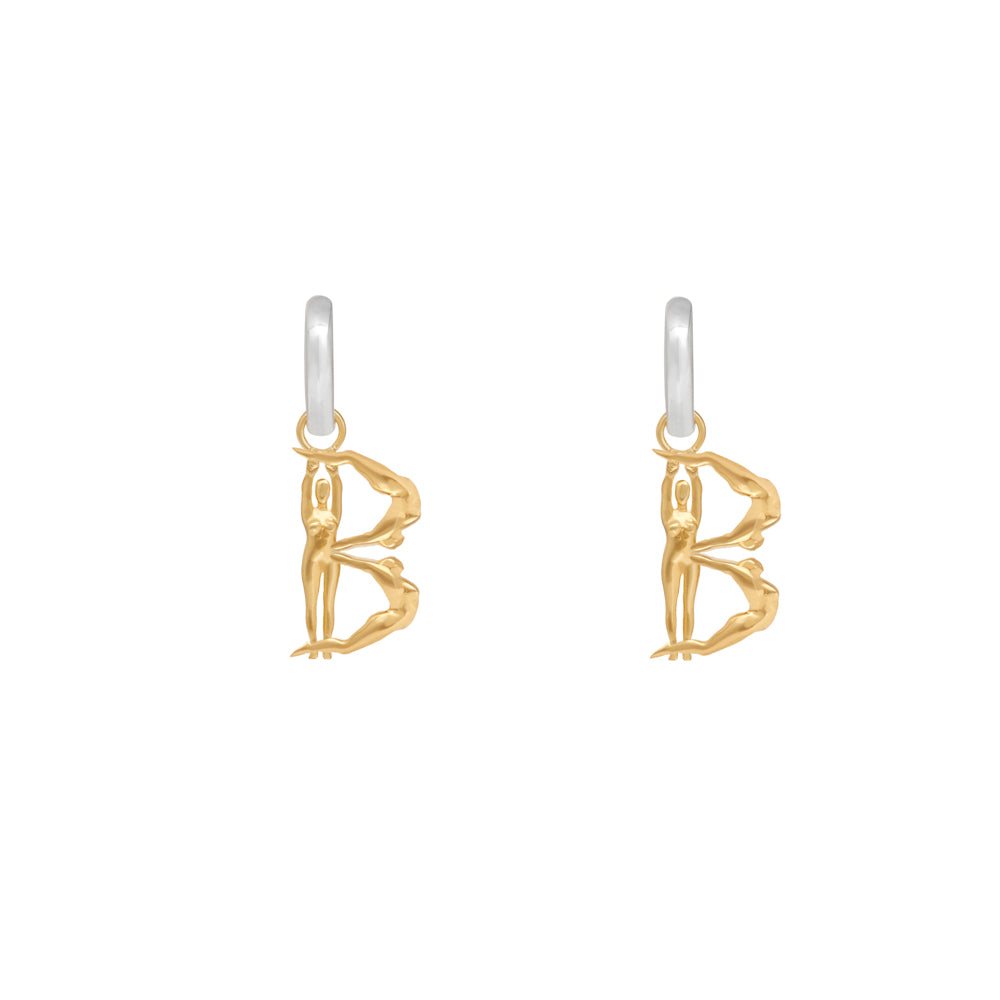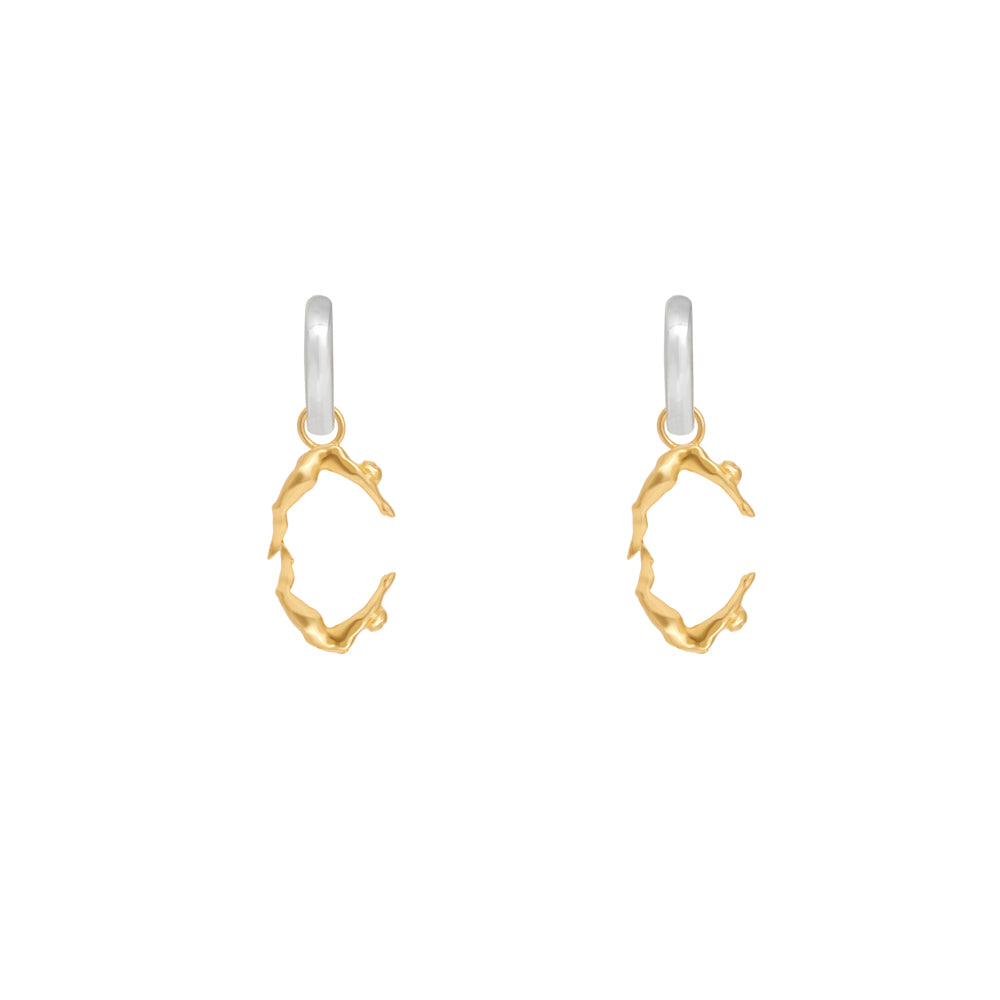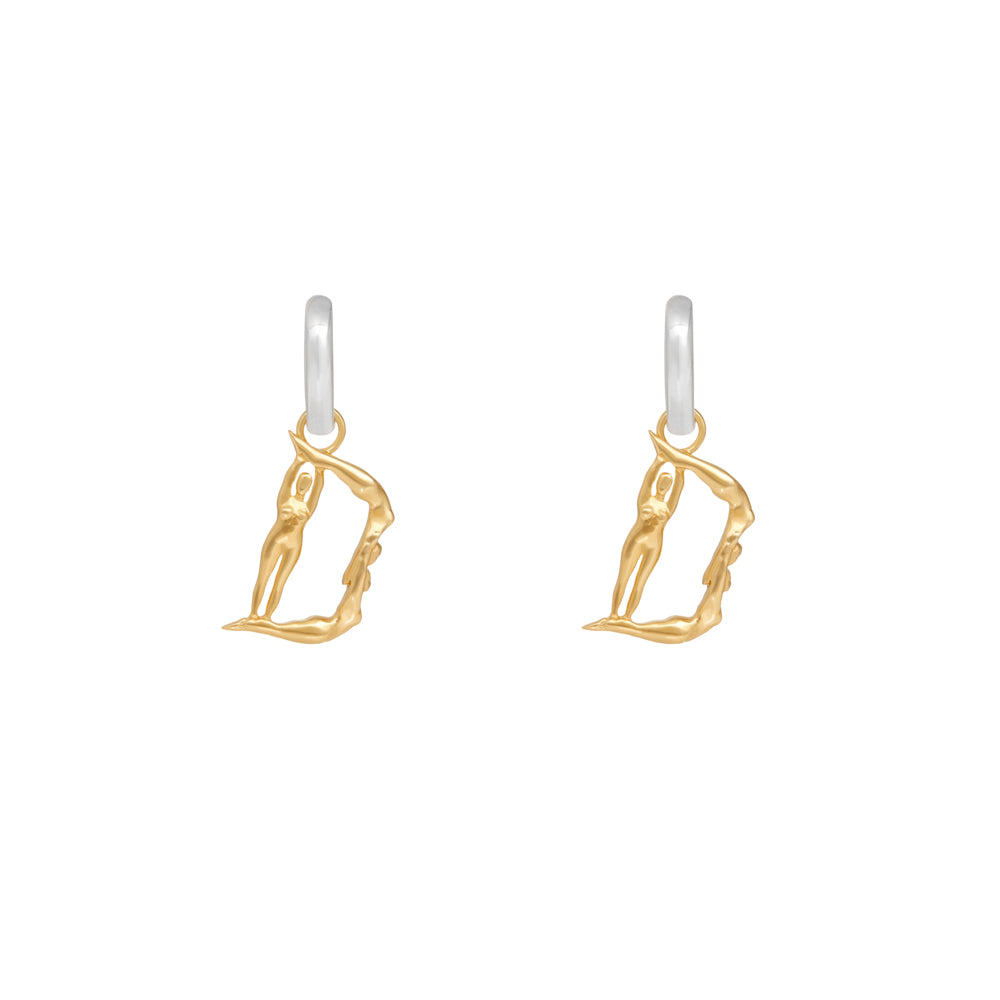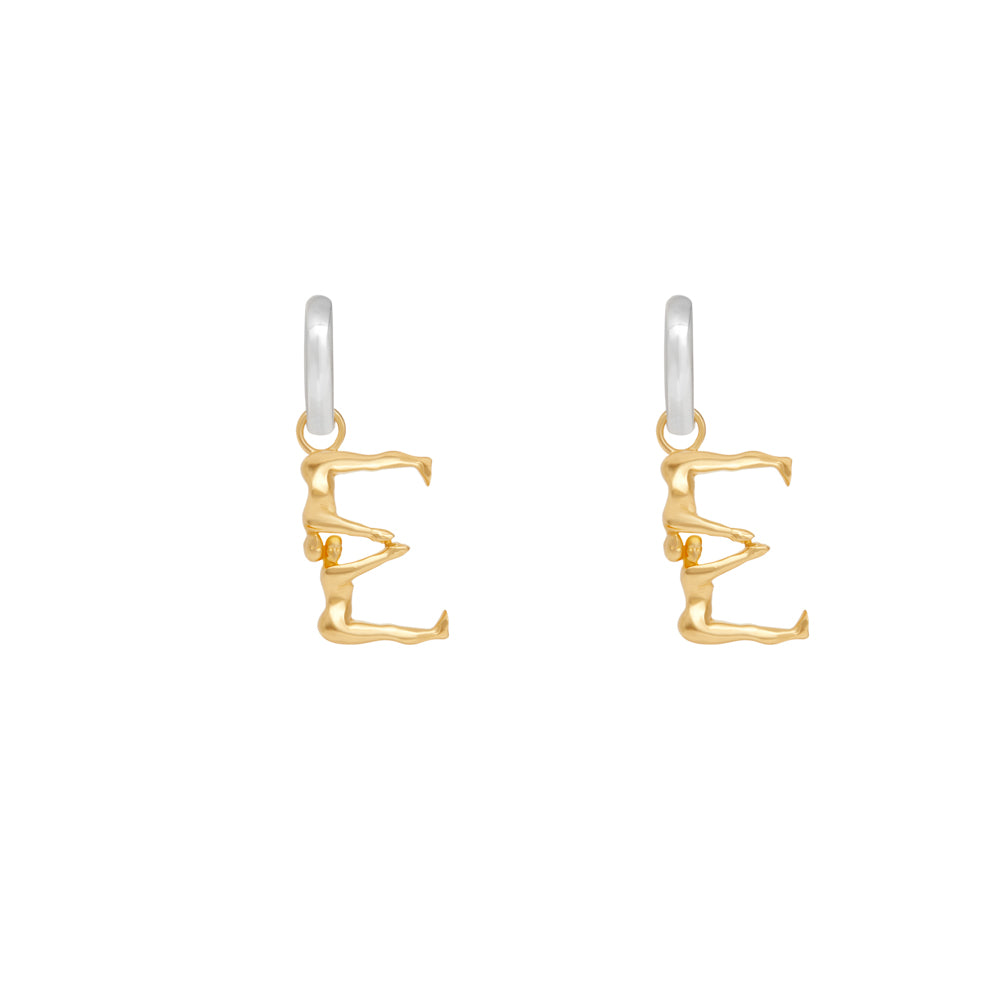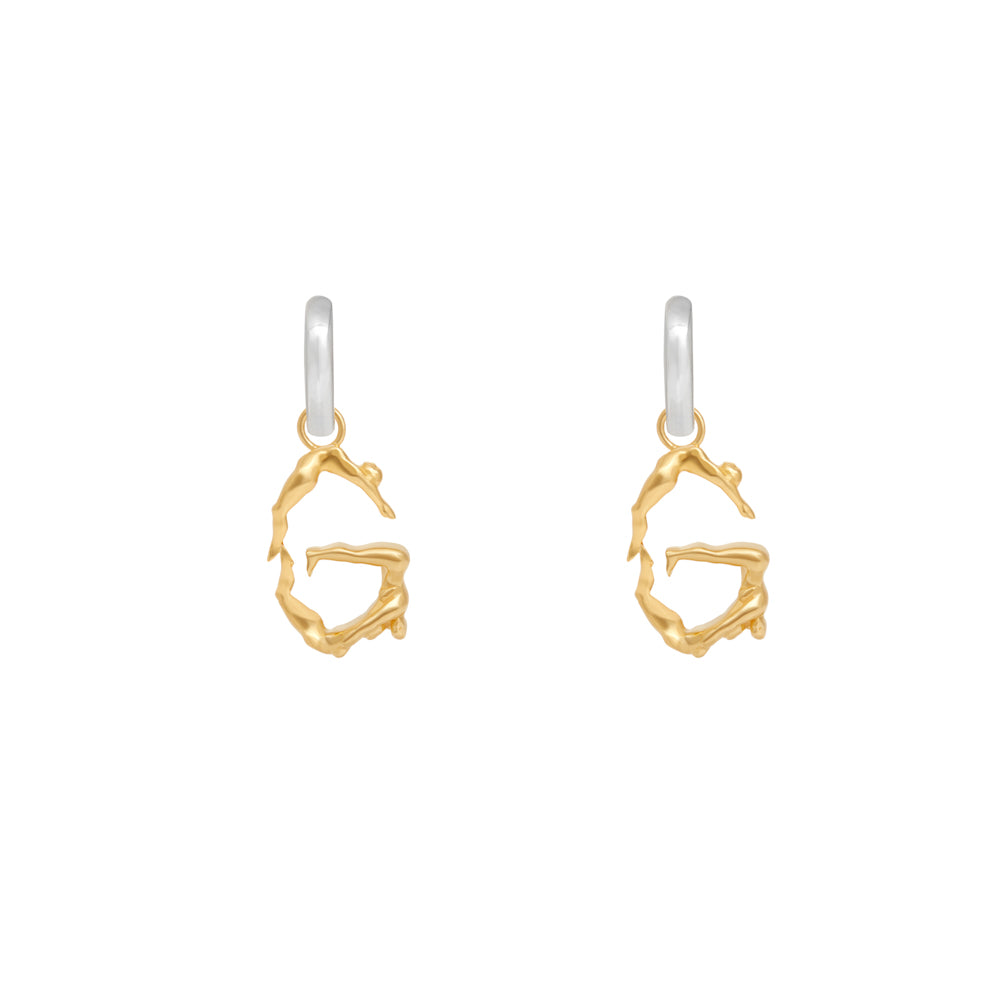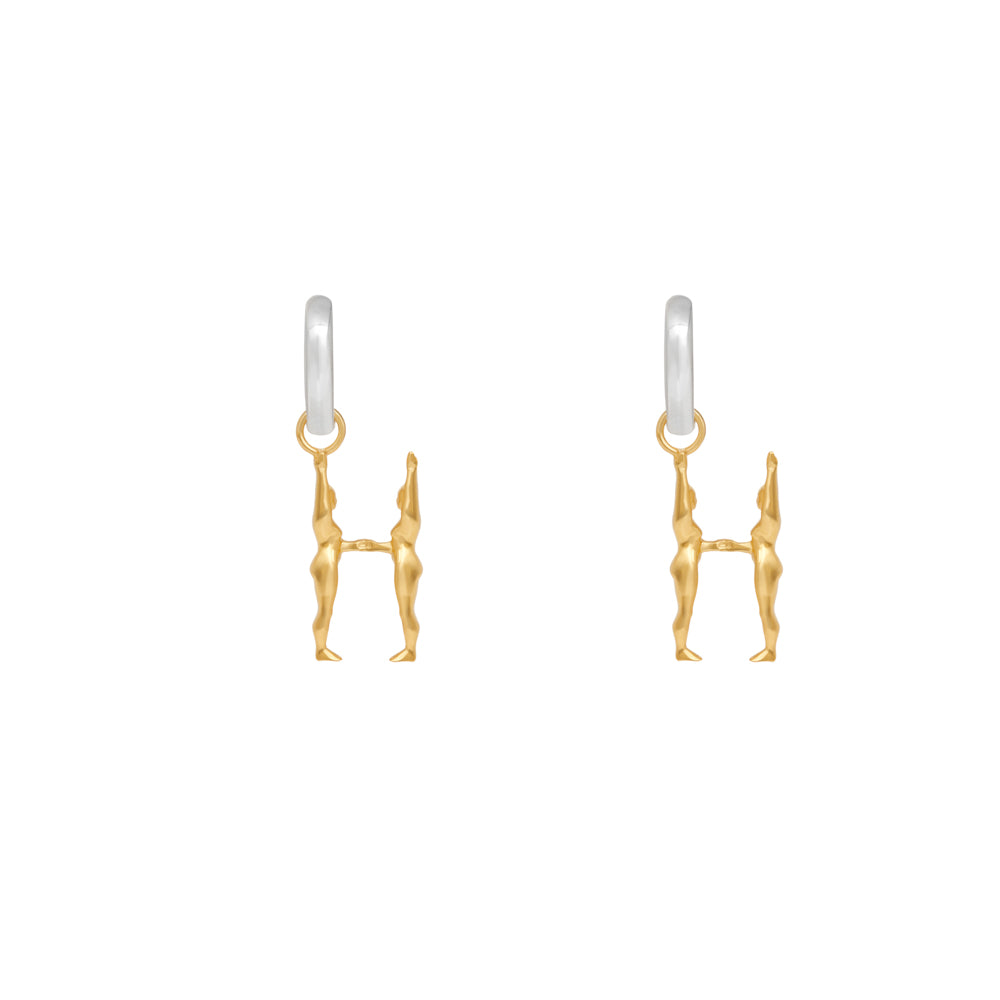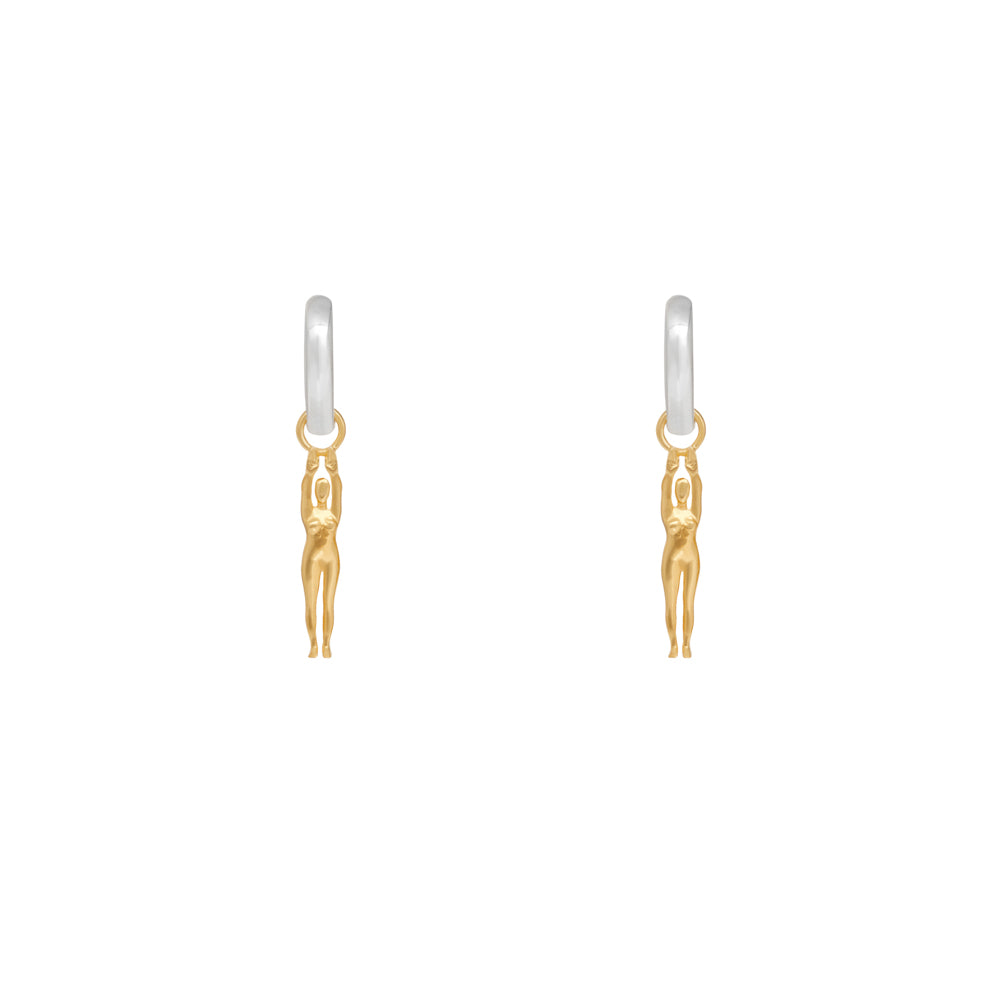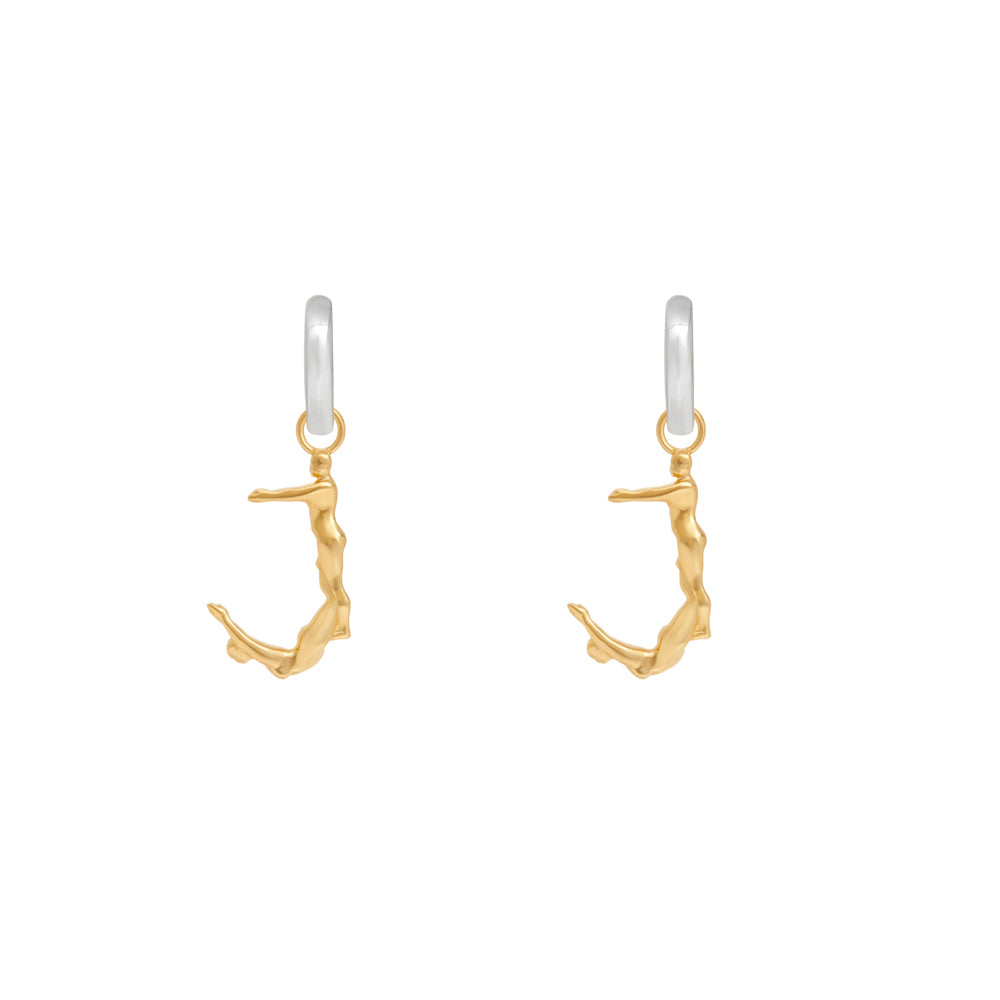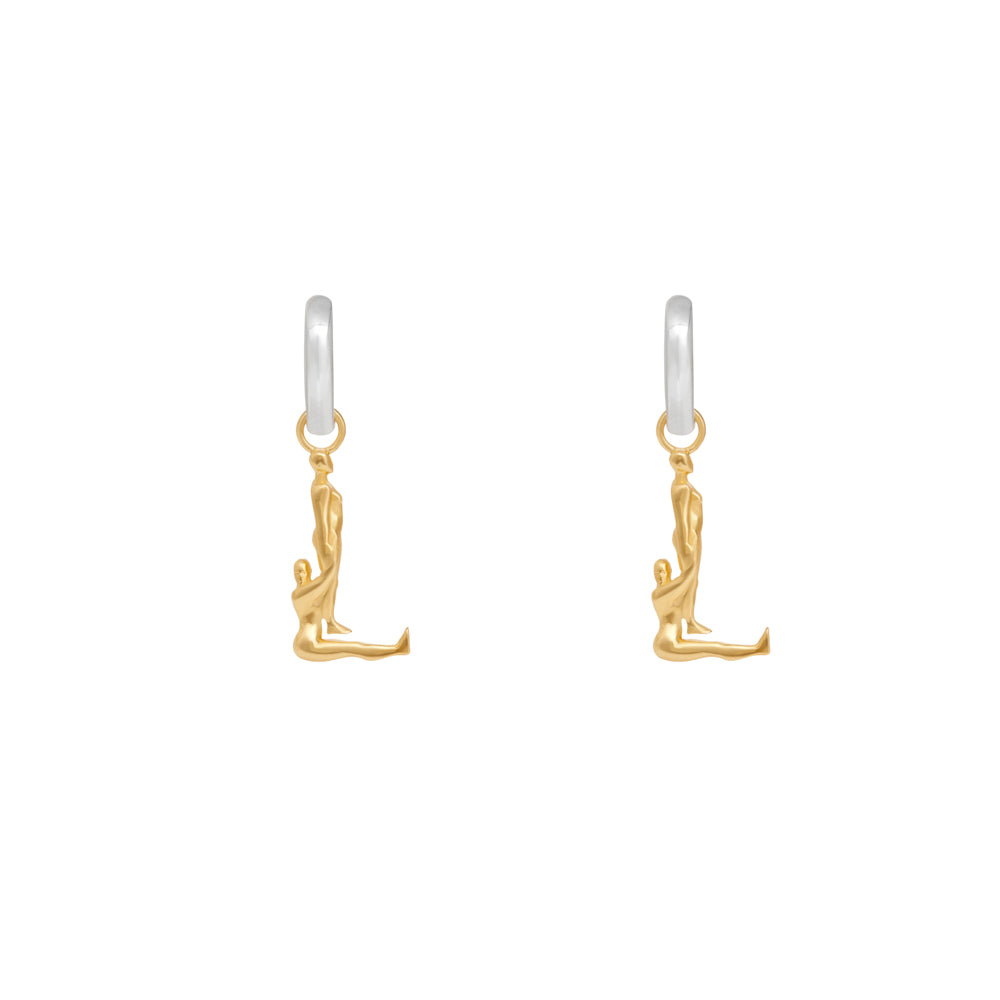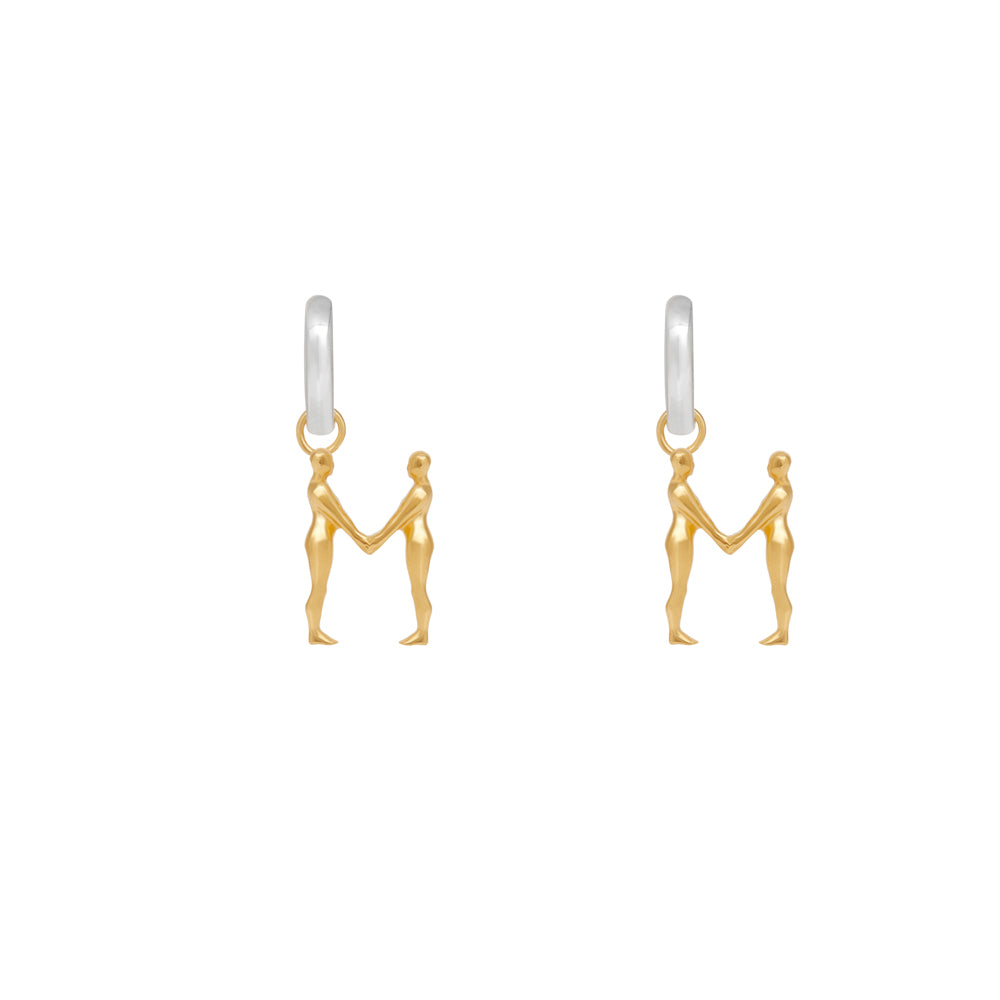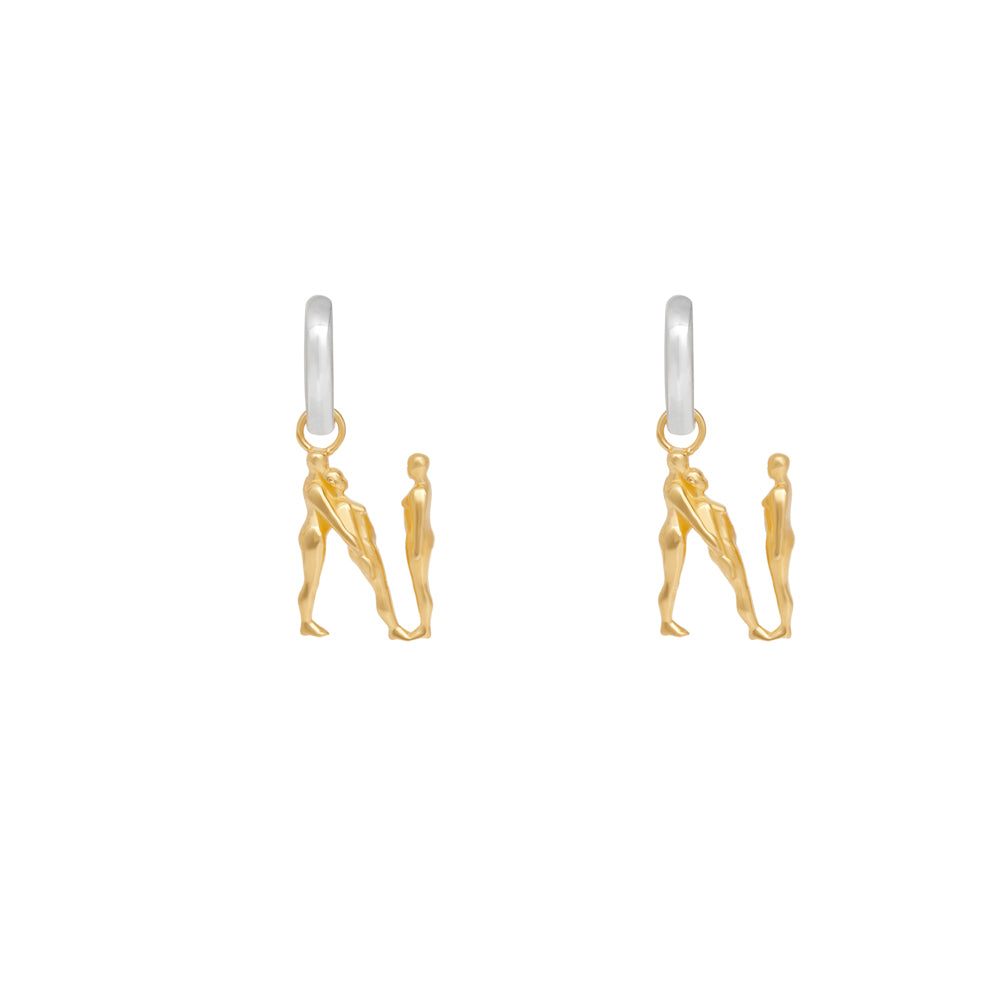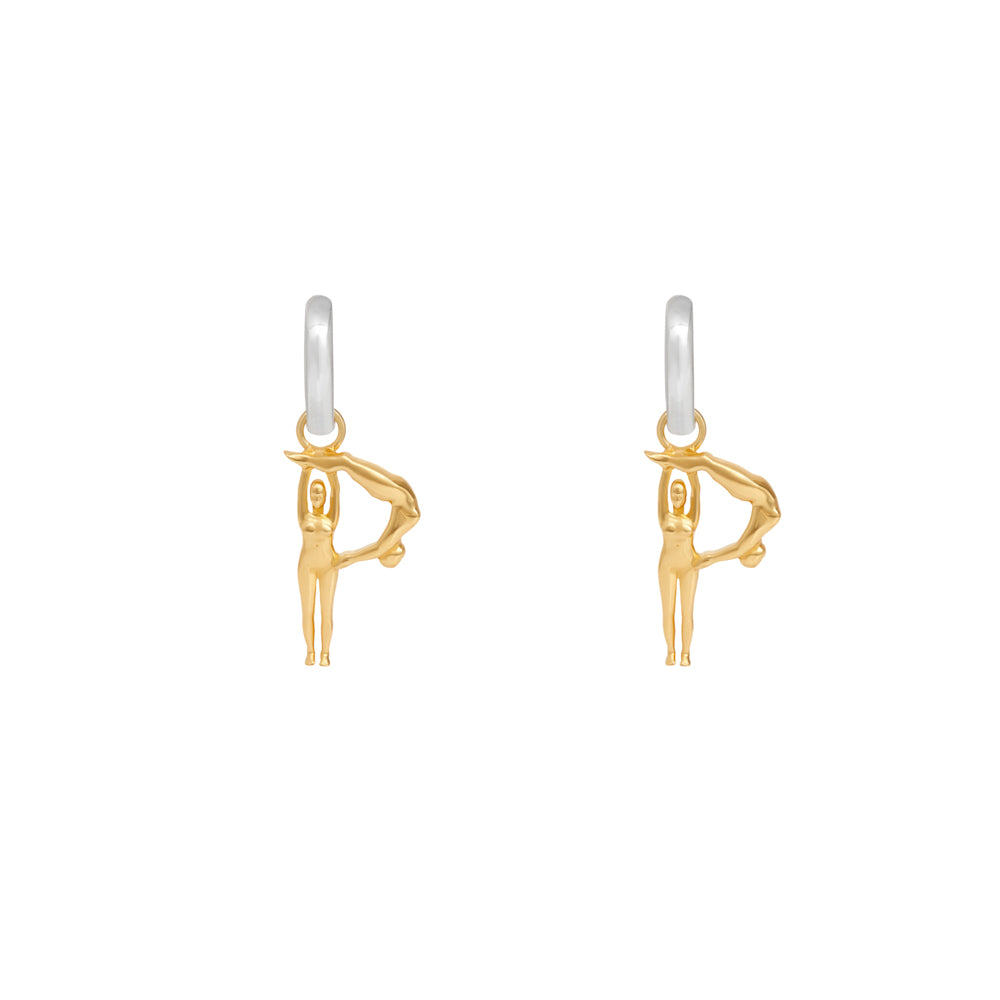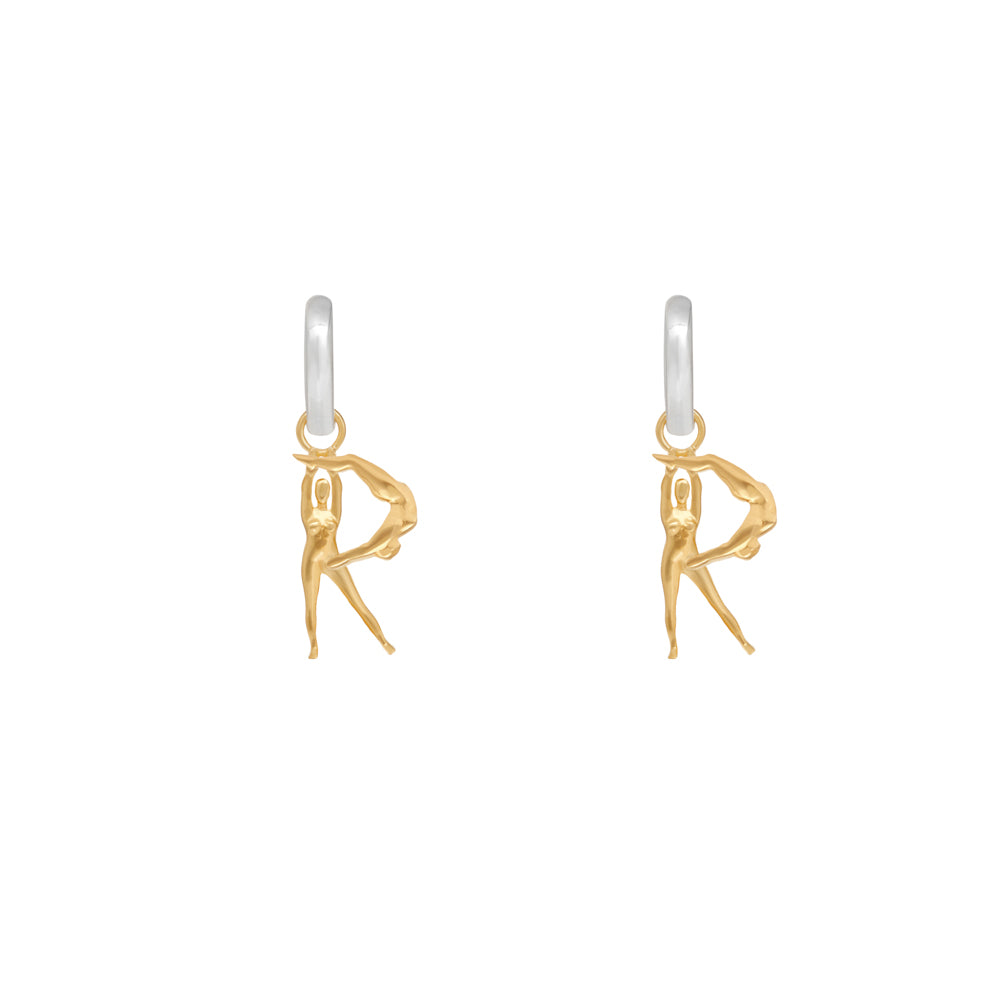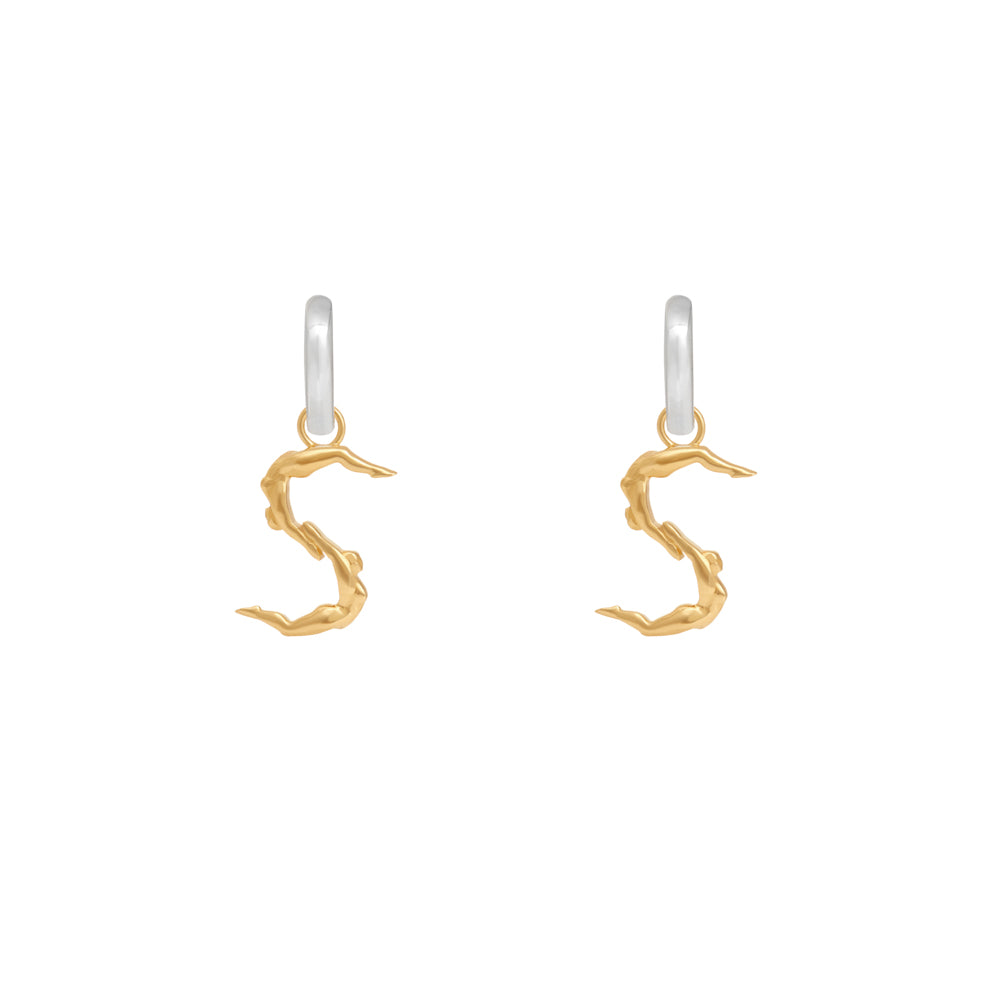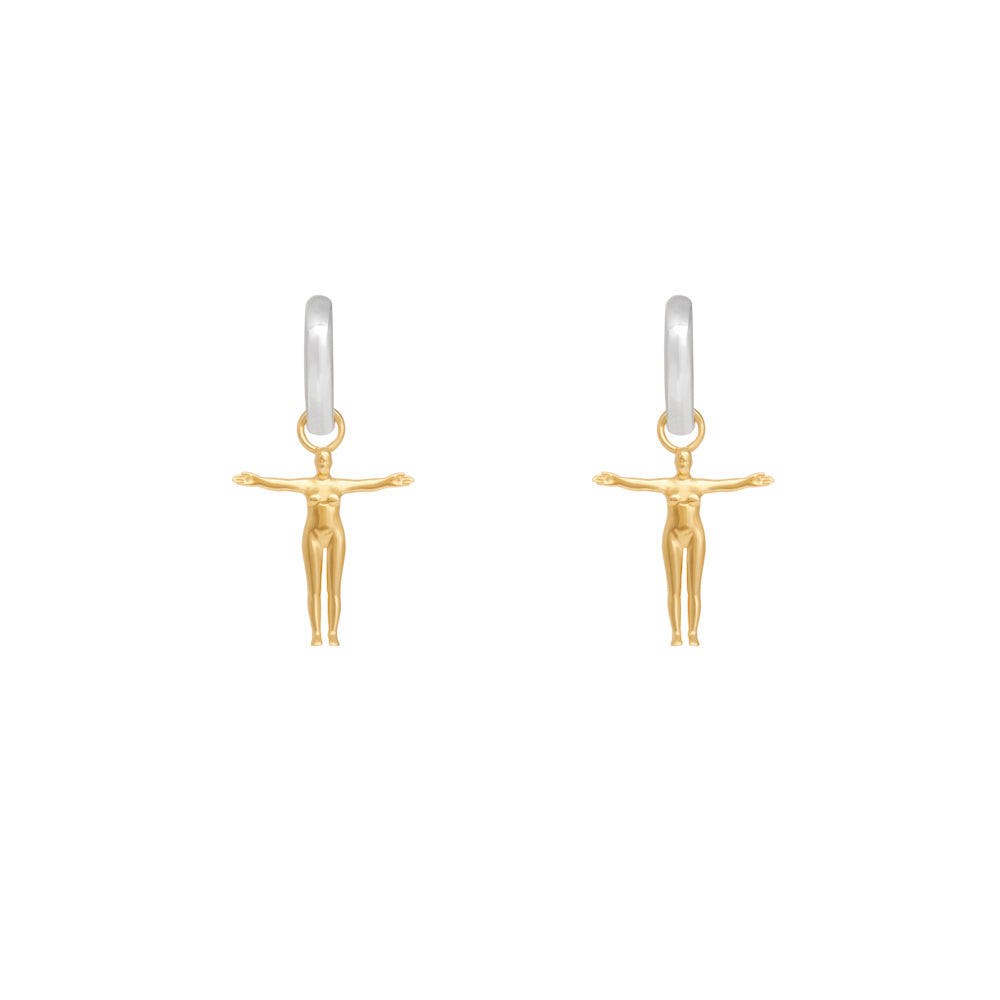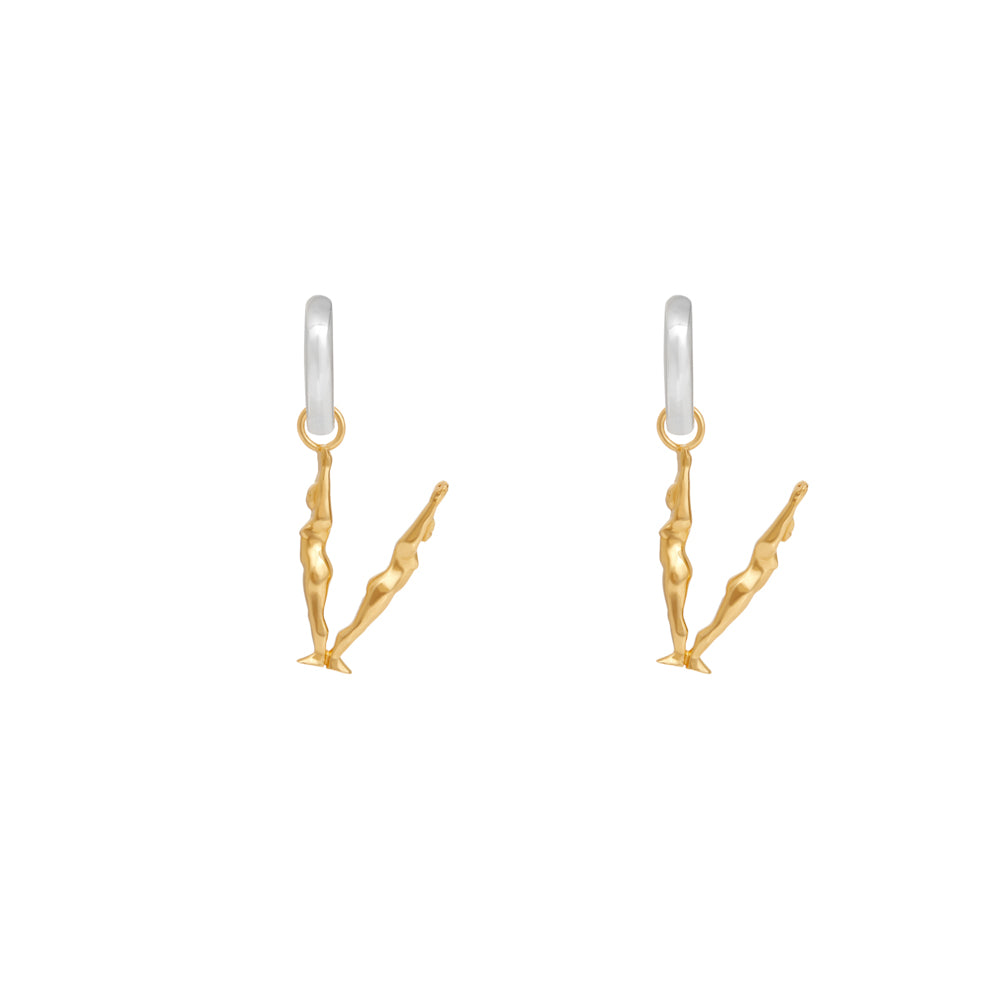 Eugênia Alphabet Earrings
Words begin to sculpt themselves, and Eugênia no longer knows if she is dreaming or if she is awake. The letters are carved into bodies, and form words that become poetry.

Material: Available in Sterling Silver with 18k Gold Plating.
Size: 1,5cm wide

Weight: 0,15 oz pair
The shipment time can vary up to 30 days depending on the size and possible adjustments. If you need your jewelry on a specific date, send us a message and we will do our best to accommodate.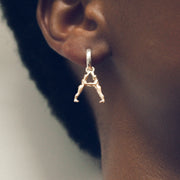 Eugênia Alphabet Earrings