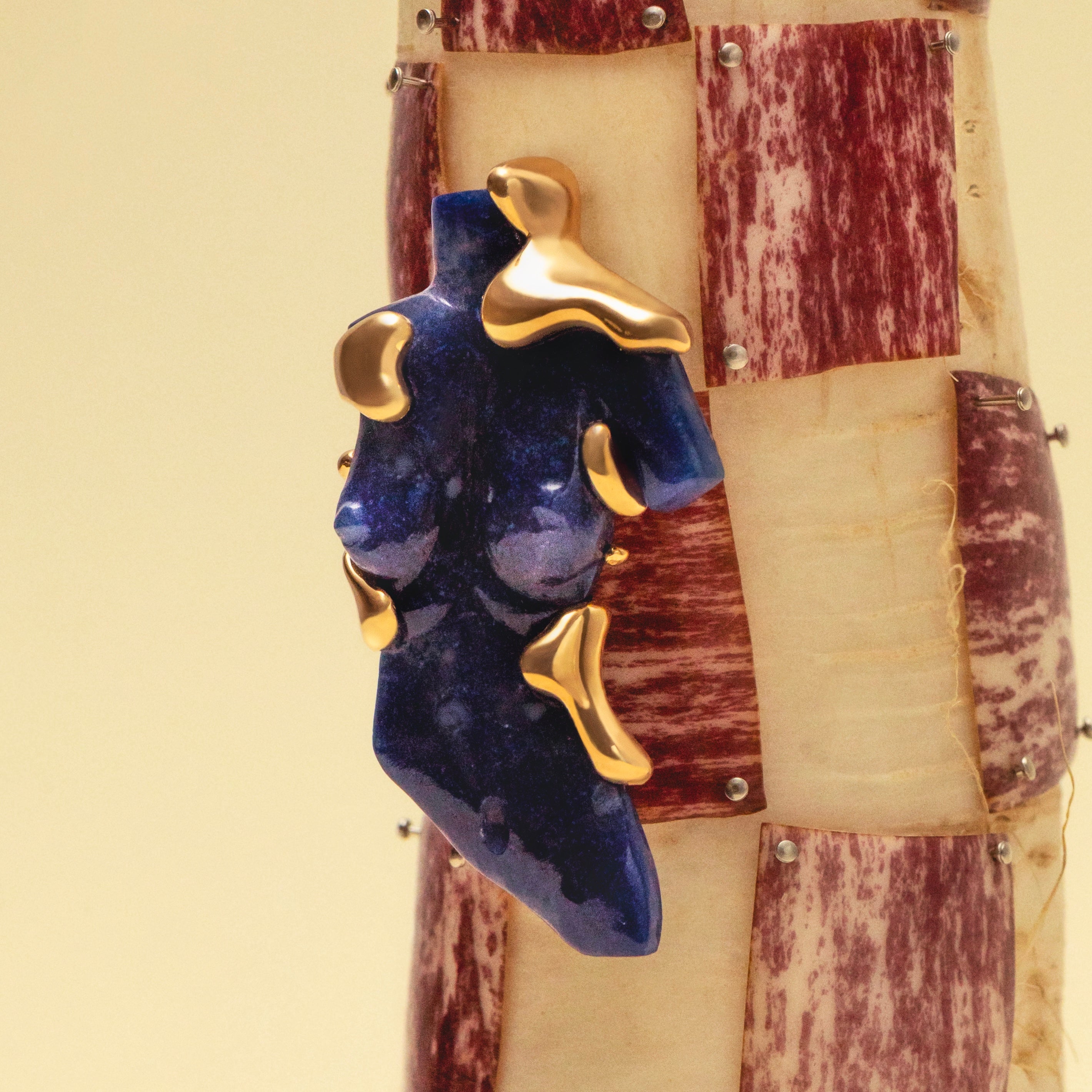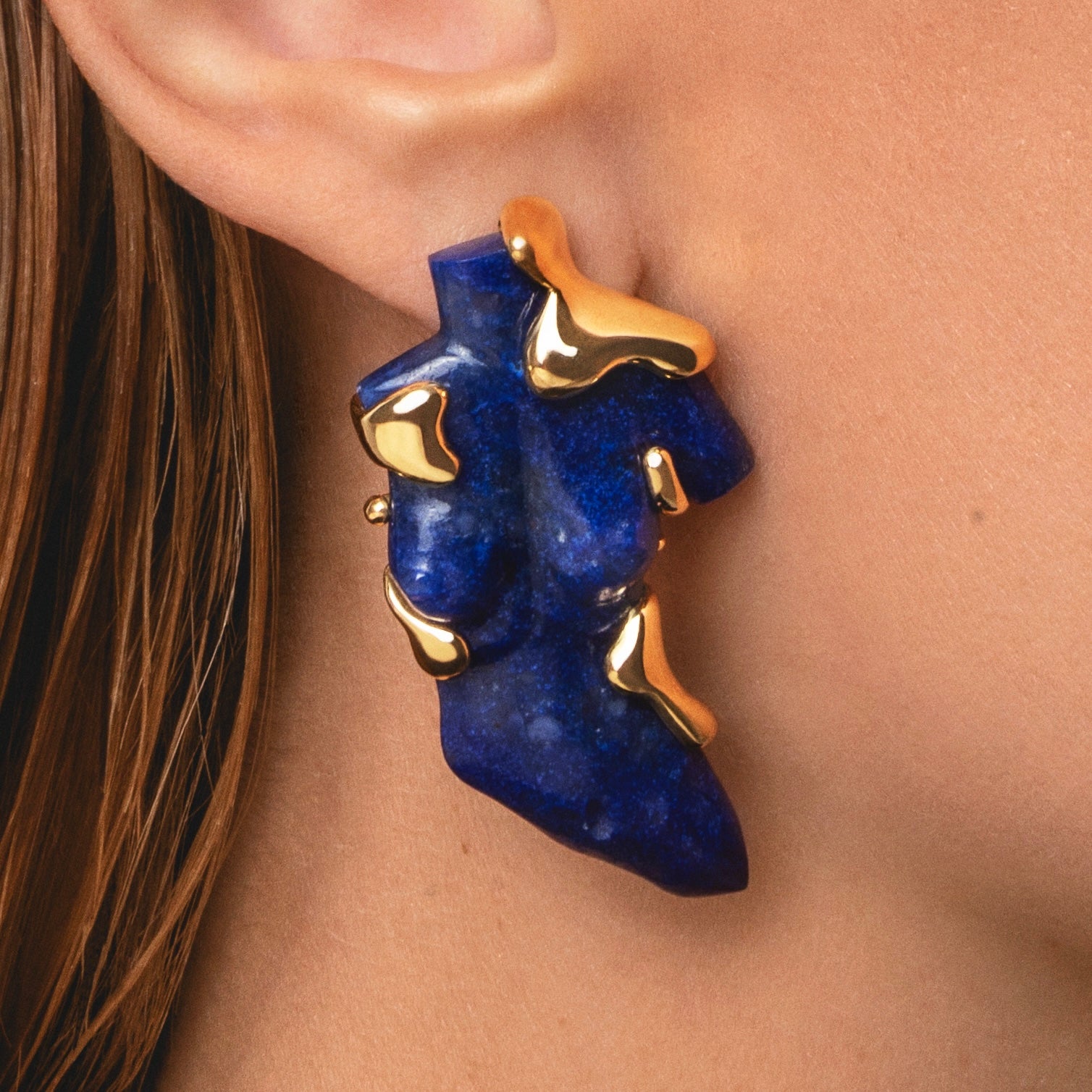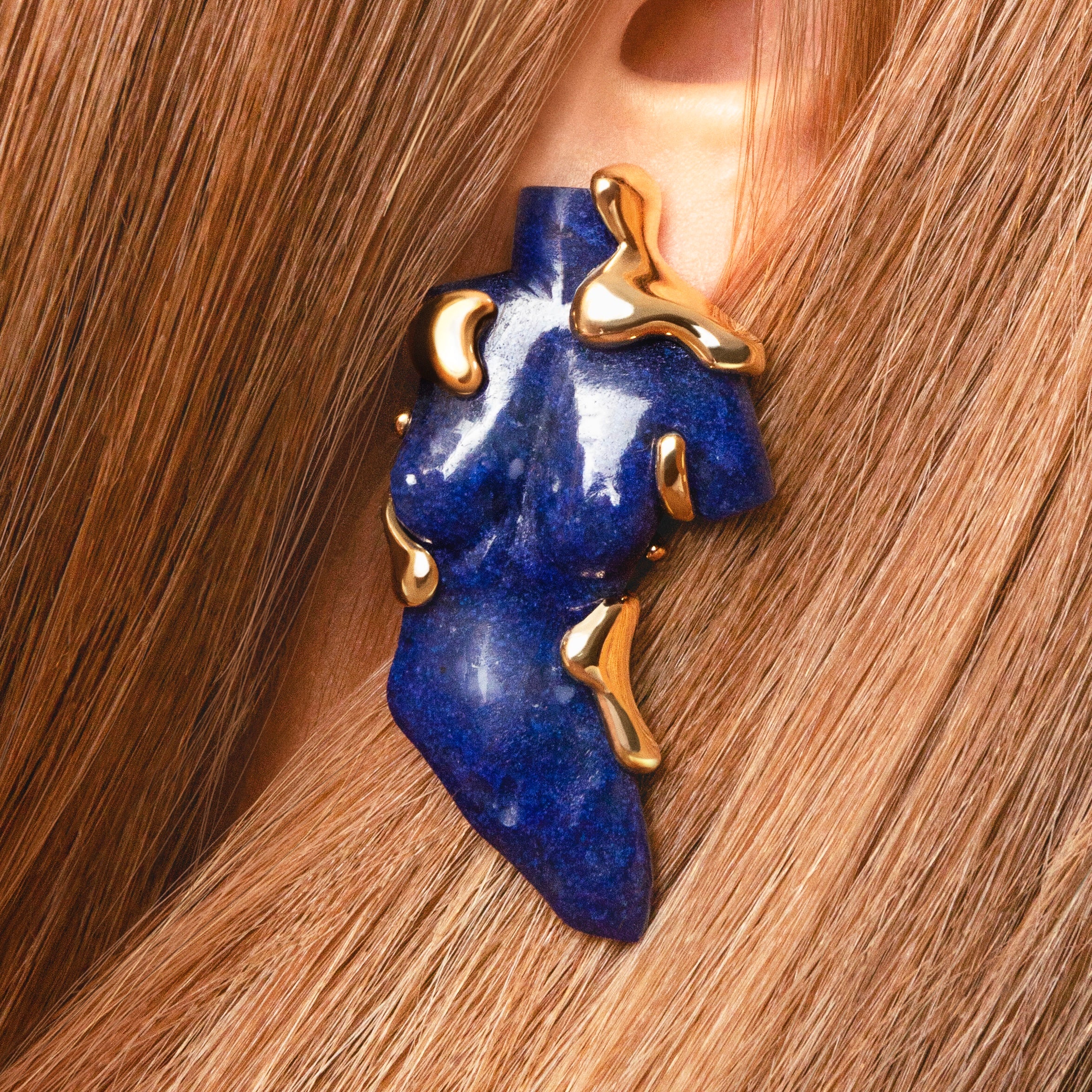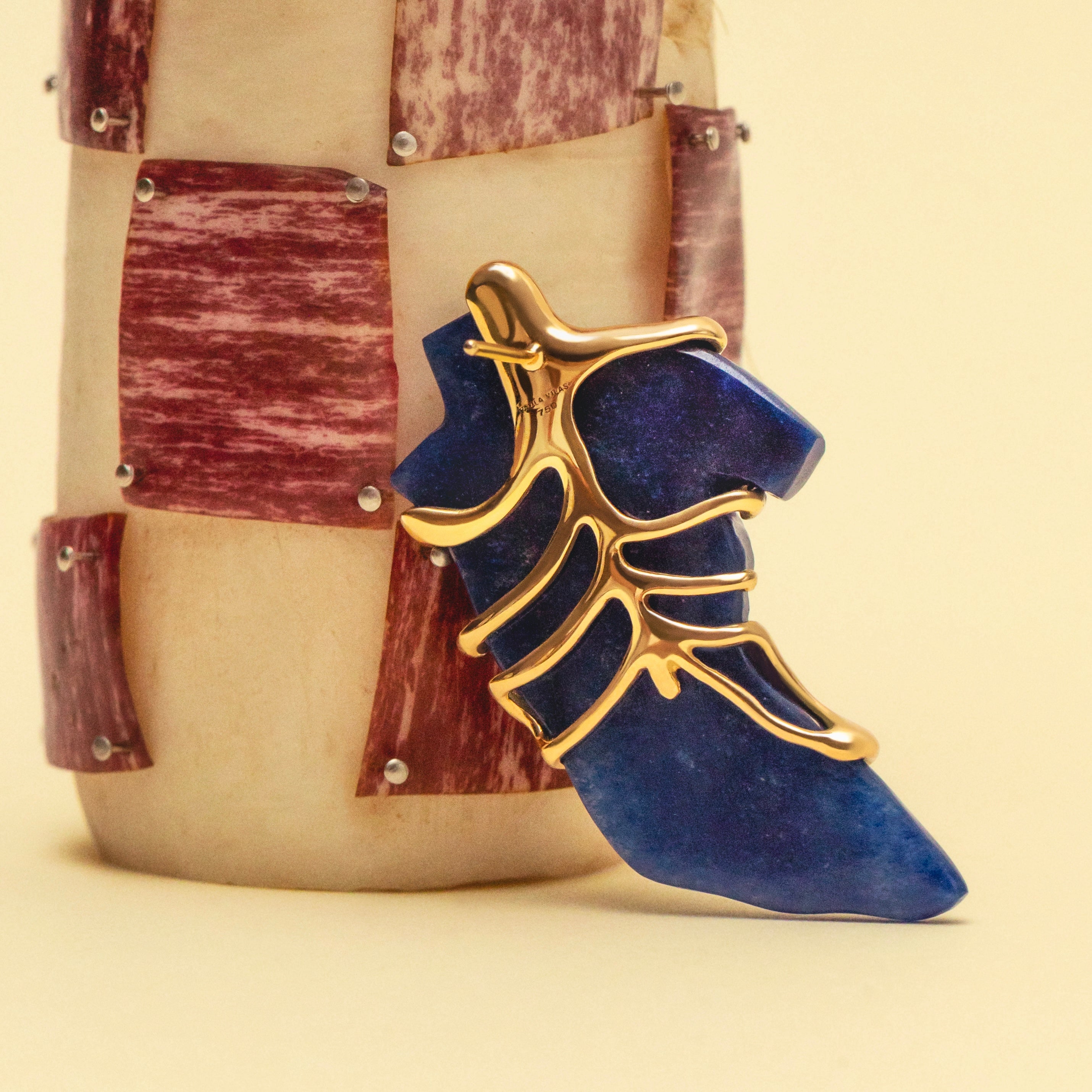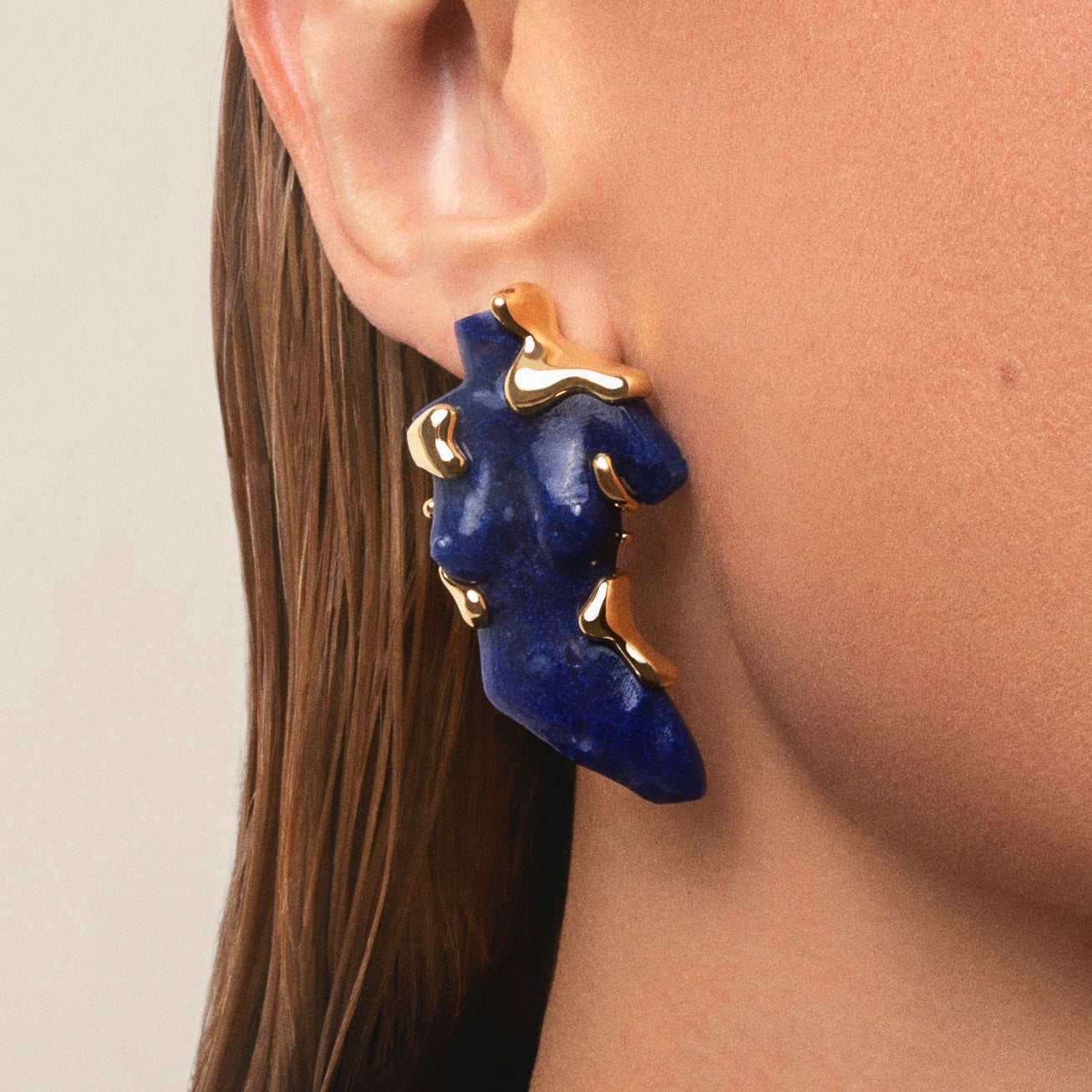 The sculpture Stela begins its journey from the inside out, with an 18K gold rib gently unfolding, like liquid gold, until it reaches the front of the jewel. The metal spreads, meandering like volcanic lava over the gem carved in deep blue.
The sodalite stone, with its depth of shades and hidden mysteries, represents the inner world, where dreams, desires, and emotions interweave. It is a gateway to the innermost depths of the human being, an invitation to explore the depths of the unconscious.
Each curve of the lapidary work is a unique expression, just like our own bodies, each marked by singularity, making each Stela jewel unique in the world.
In this piece, the ribs are not mere bones; they are symbols of new narratives, a reinterpretation that highlights the feminine as the primal force in the history of creation.
Materials: Earrings in 18K Gold with Sodalita.
Weight: 7g each.
Certified Raw Materials: This piece is made with certified gold, ensuring respect for the environment and the communities involved in our production process.
Local Sourcing: We believe in the power of local communities. We work closely with local artisans and suppliers, supporting the local economy from our packaging to our jewelry.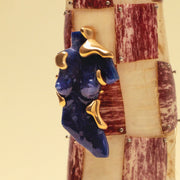 Stela Earrings