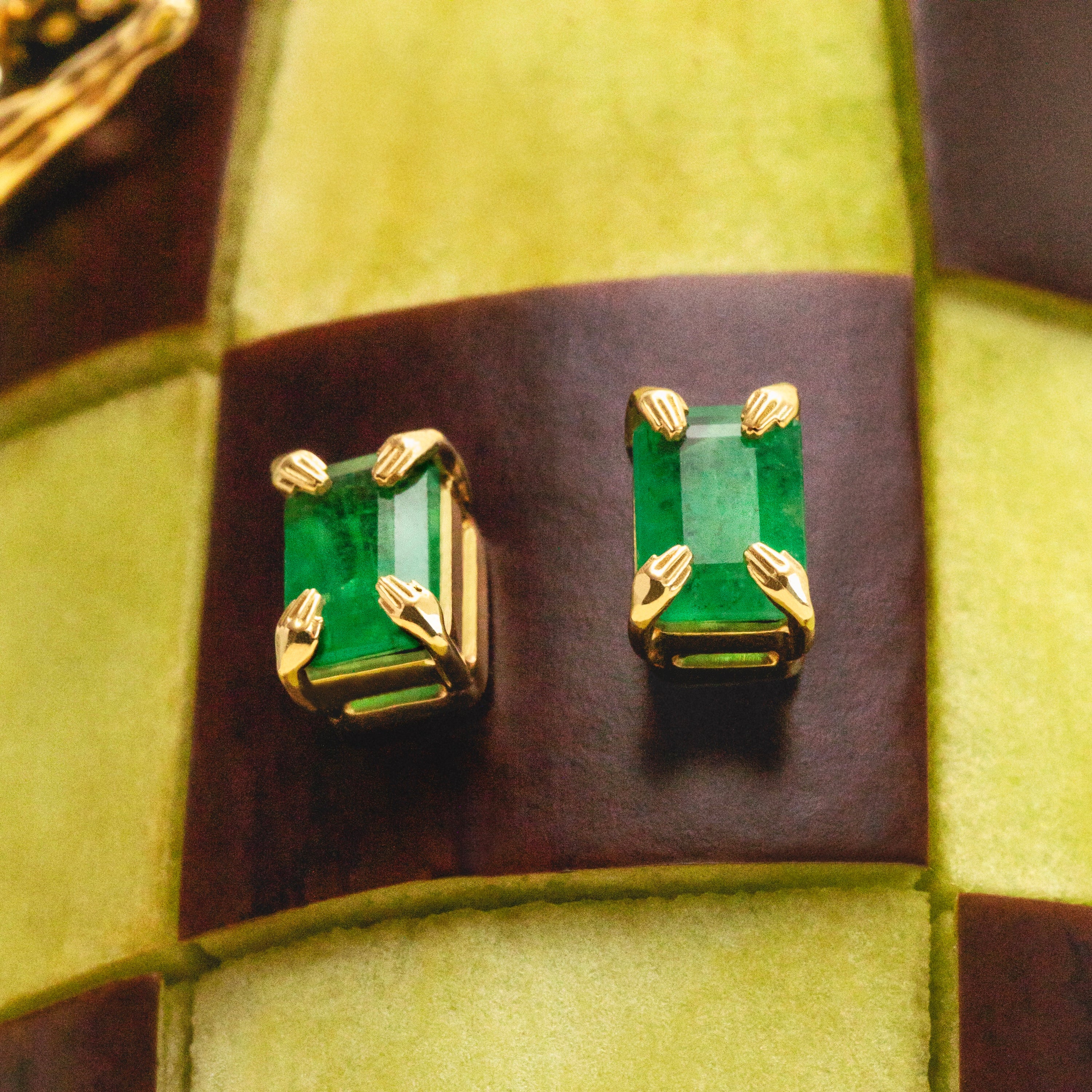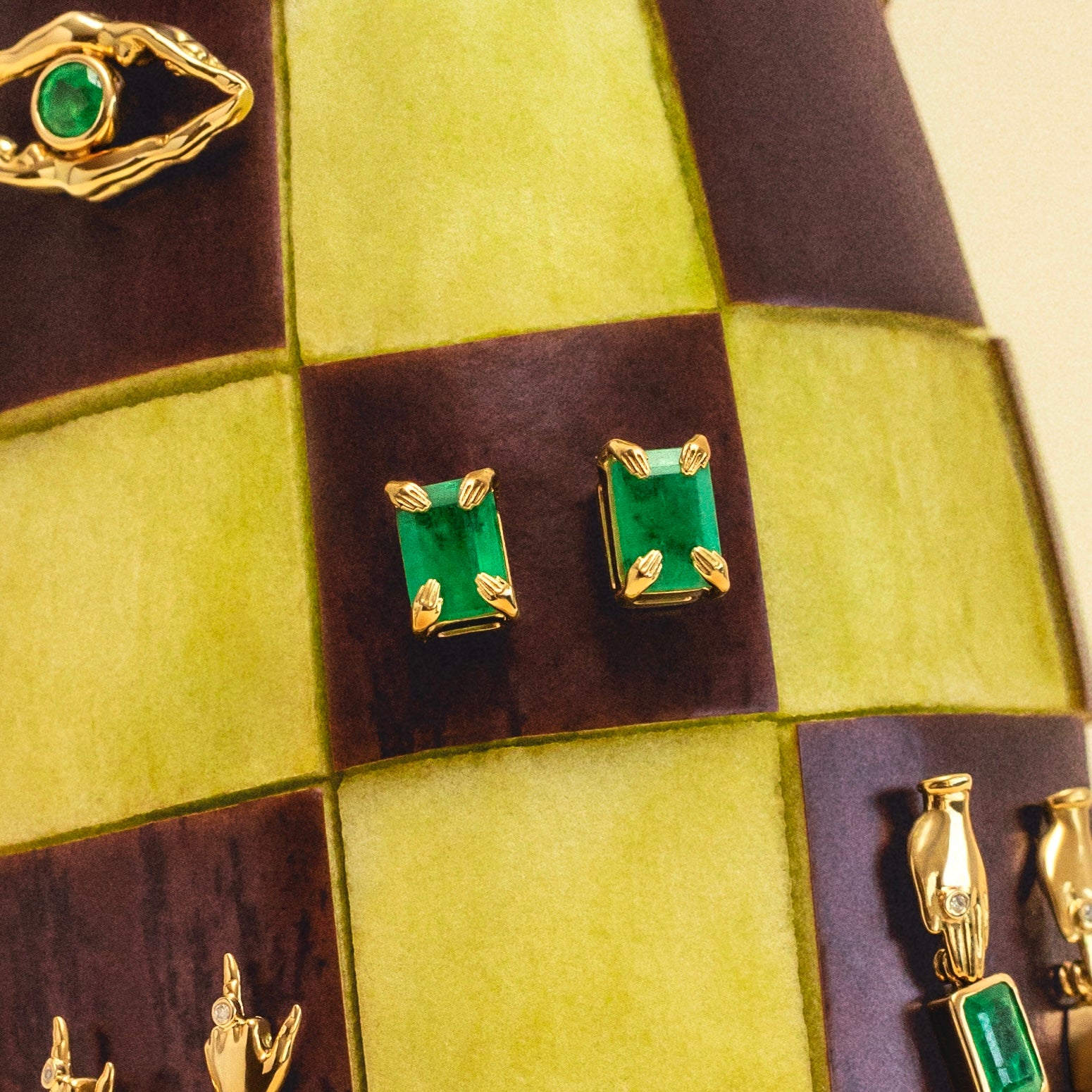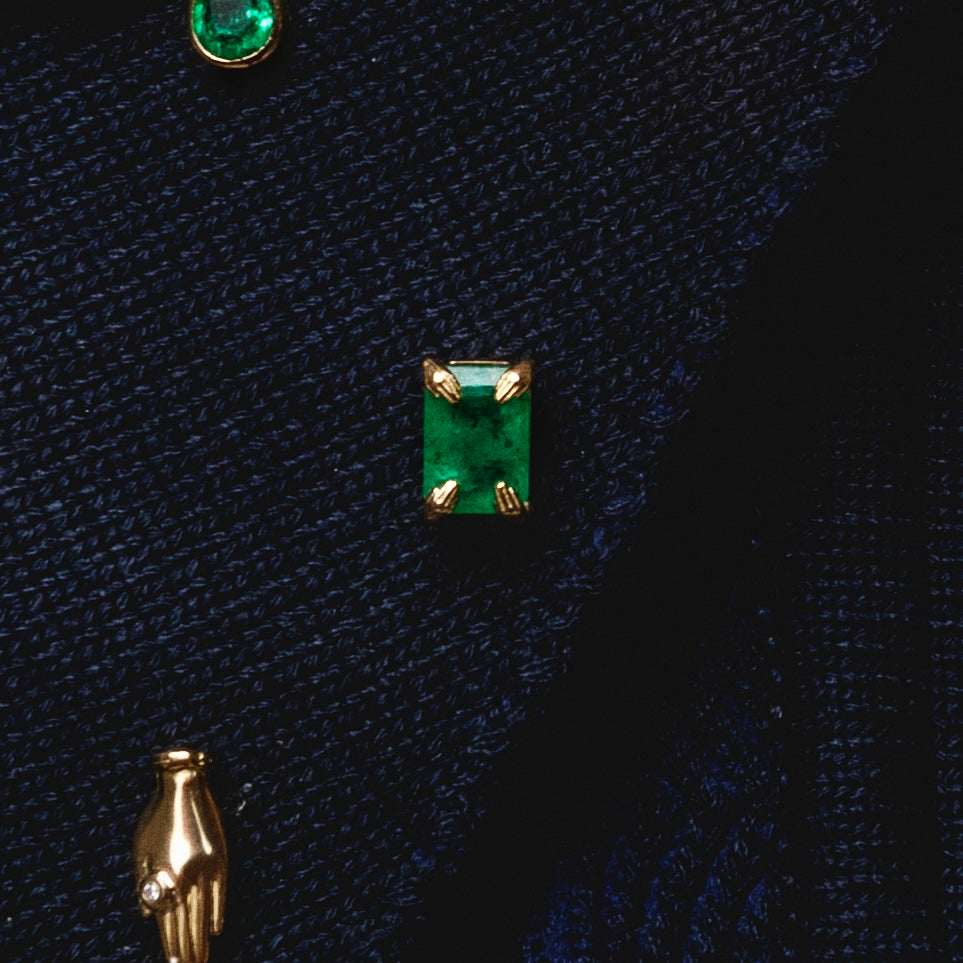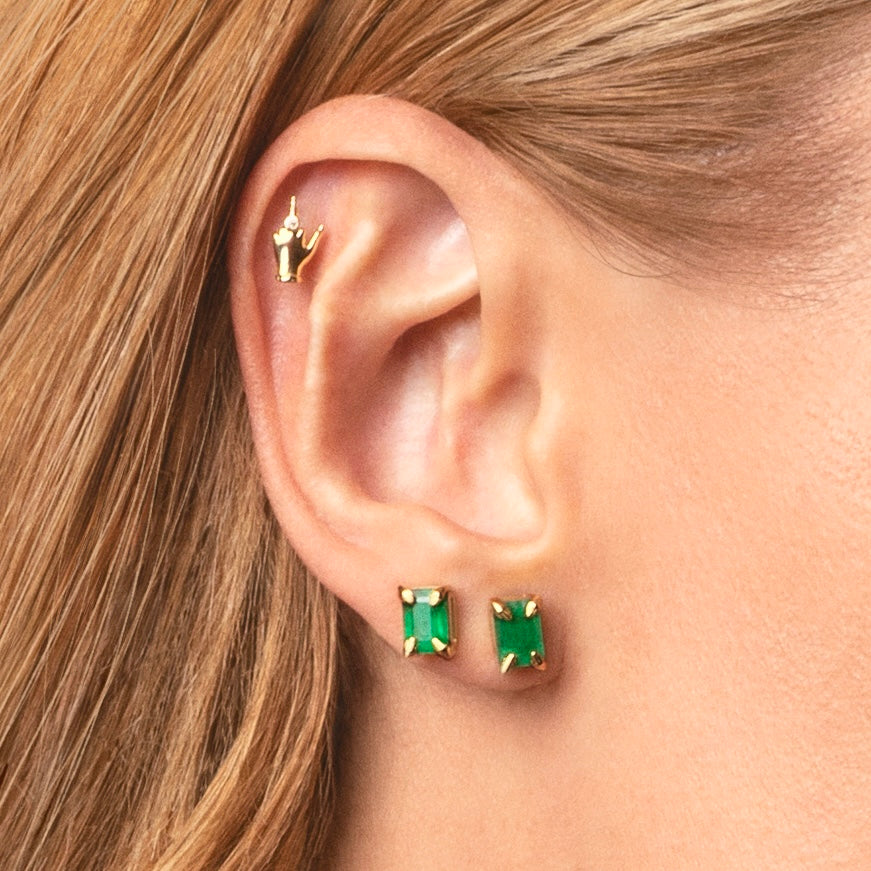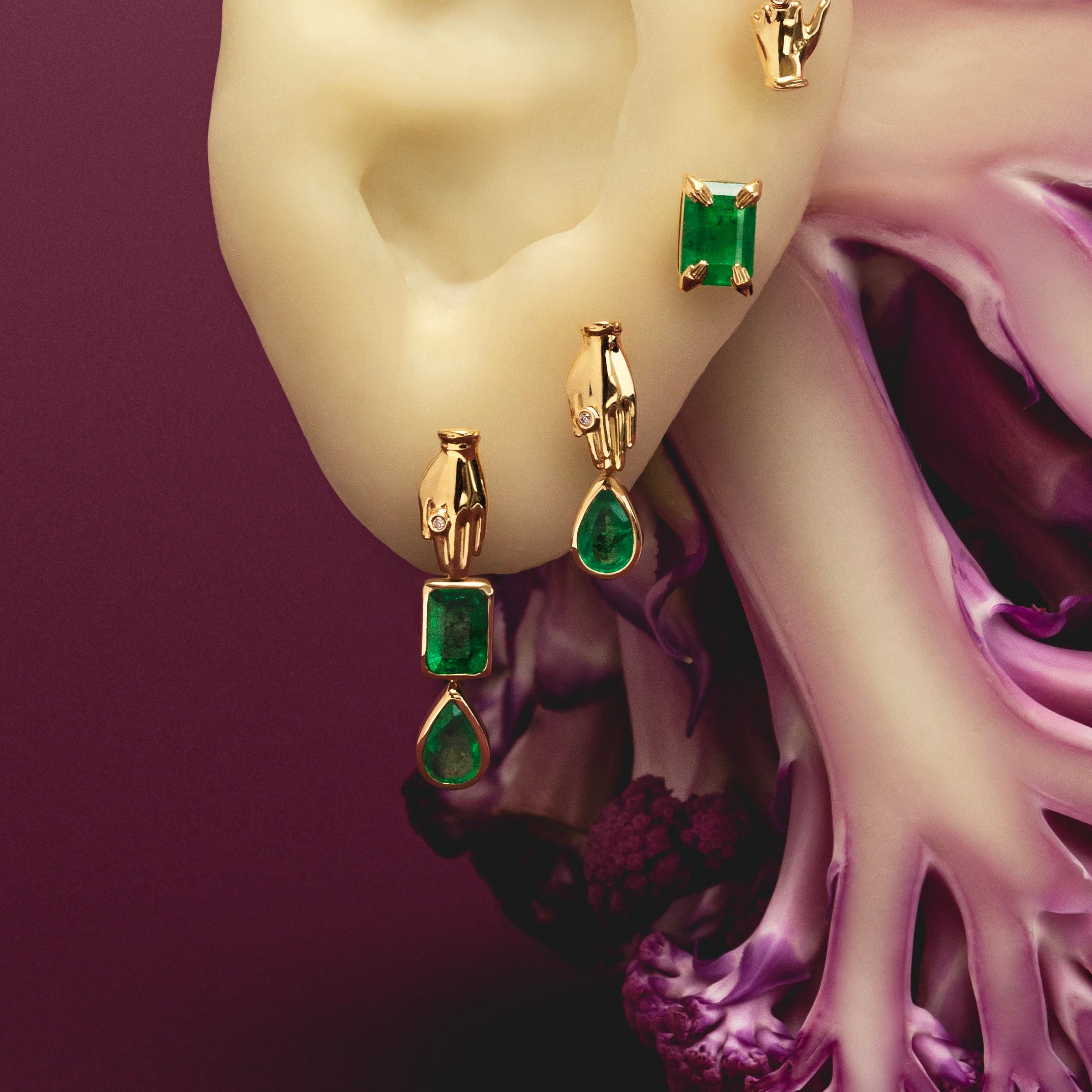 Take a closer look, and you will discover that the claws holding these emeralds are not  just simple metal fixtures but rather sculptures of delicate hands. The hands, skillfully crafted in 18K gold, have become a unique feature of Paola Vilas' creations, placing them over precious gemstones, creating a surreal and magical narrative in every detail.
Emma invites those who contemplate it to reflect on the importance of the hands that shape our world and to remember that in every detail, there is always an infinite universe.
Materials: Earrings in 18k Gold with Emeralds.
Weight: 2,4g pair
Certified Raw Materials: This piece is made with certified gold, ensuring respect for the environment and the communities involved in our production process.
Local Sourcing: We believe in the power of local communities. We work closely with local artisans and suppliers, supporting the local economy from our packaging to our jewelry.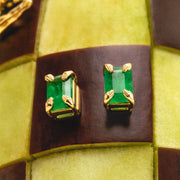 Emma Earrings