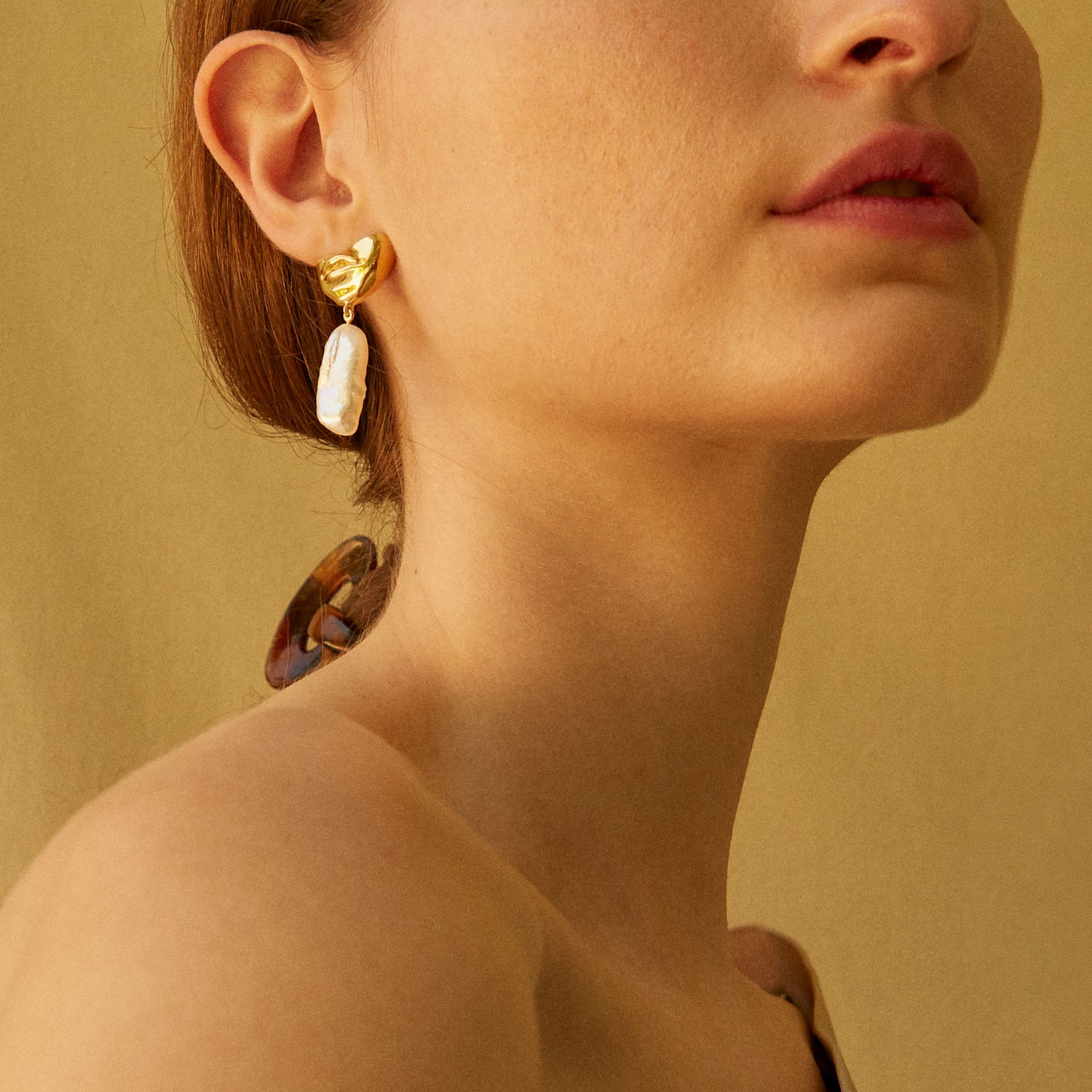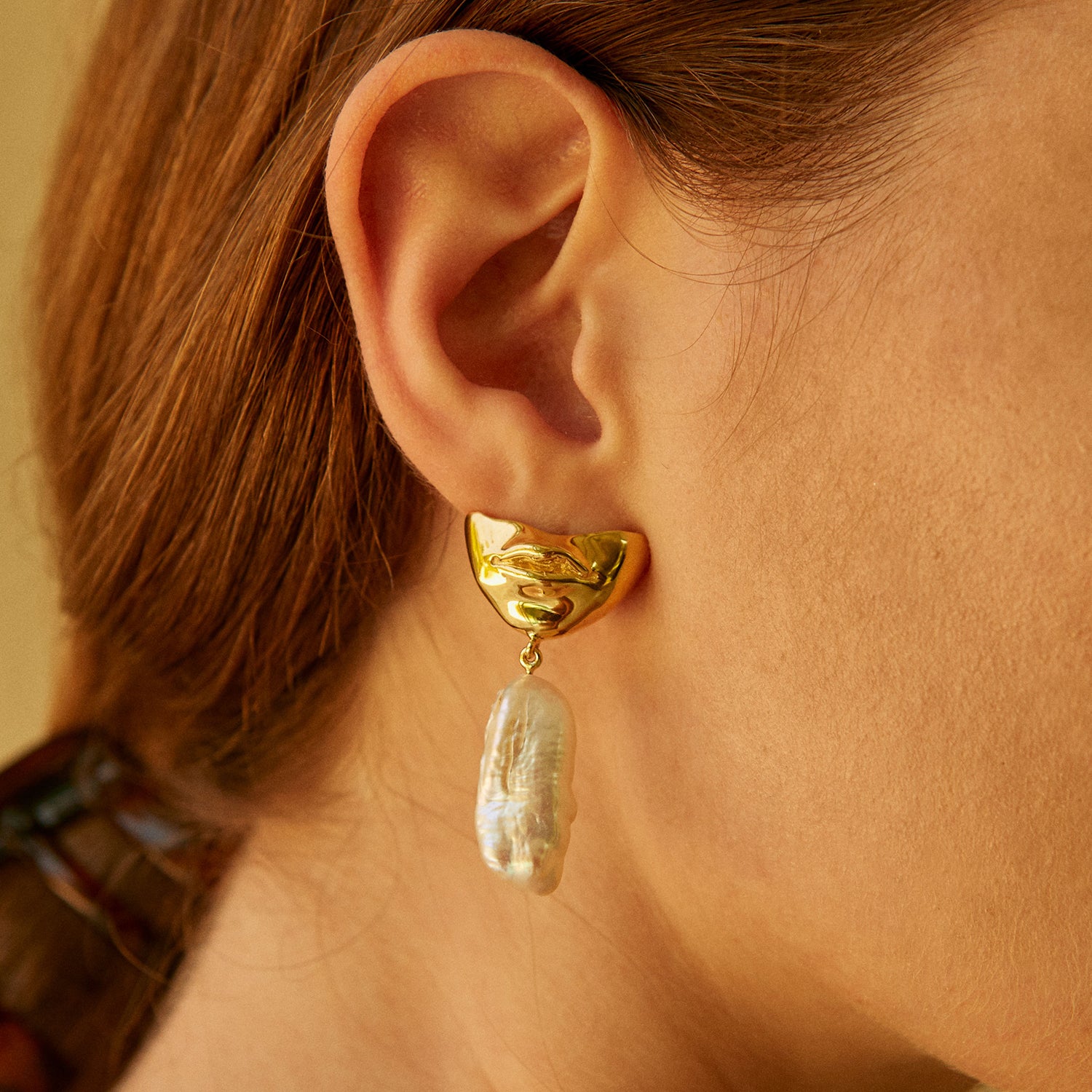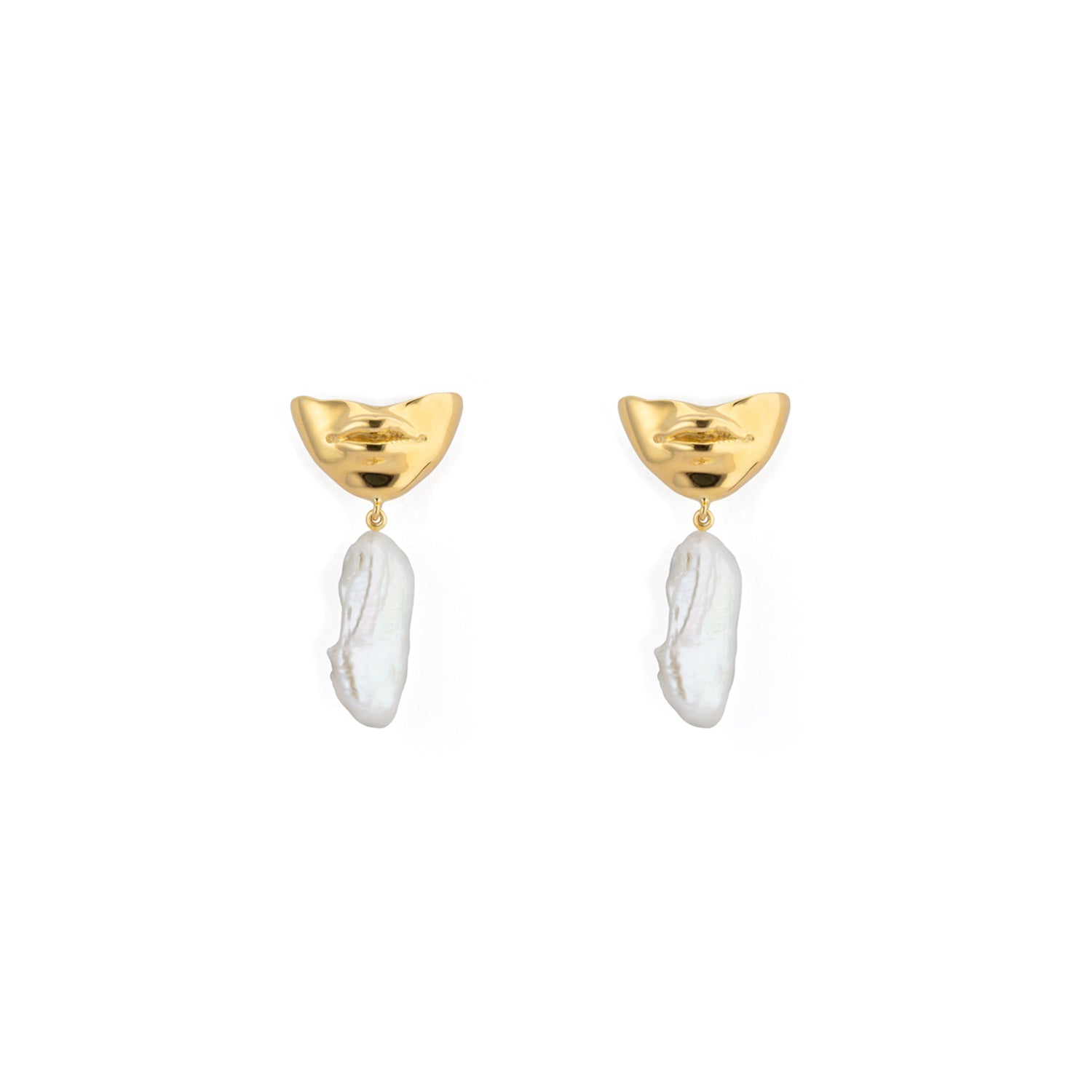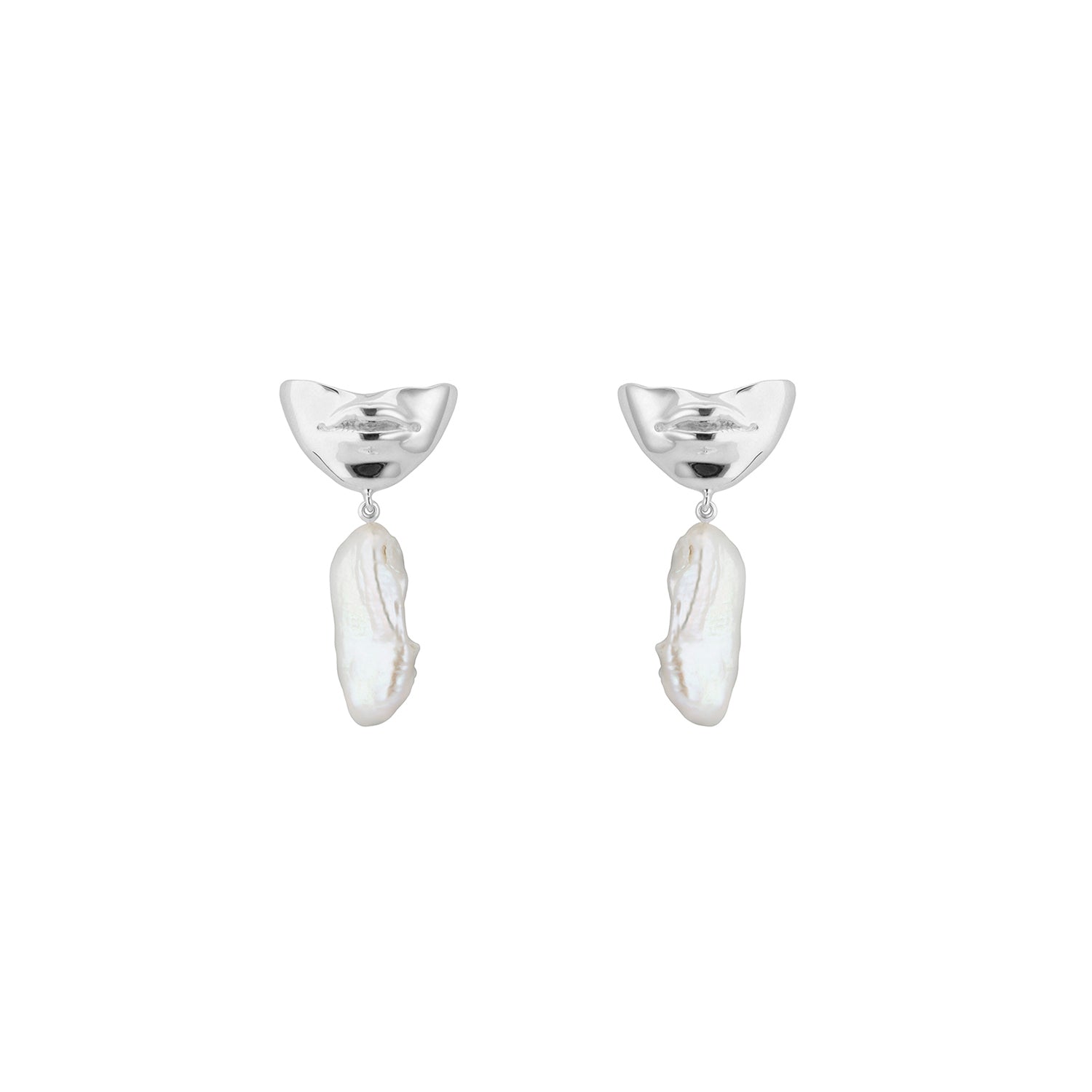 Theodora seeks to break paradigms in a subtle way. It deconstructs, providing for the representation of a chin to fit perfectly as an extension of the ear. As we go deeper into the meaning of the piece, we realize that there is also an allusion to the importance of the nearing between speech and listening. Mouth and ear merge in search of the fostering of an open and leveled dialogue.


Material: Theodora Earrings, available in Sterling Silver or Sterling Silver with 18k Gold Plating. Both with natural Pearls.

Weight: 15,6g pair
Size: 4cm high

Make sure the material chosen is correct.
Important to note:
All 925 sterling silver jewelry with 18k gold plating requires special care and is subject to changes in its appearance. The gold plating is a thin layer with low adhesion to the 925 Sterling silver, so contact with various surfaces, exposure to chemicals found in creams and perfumes, and the pH of the skin itself act as a polish or react with this thin layer, gradually removing it and revealing the 925 Sterling silver underneath. When the gold plating wears off, it is possible to replate the piece or clean it to use it as 925 Sterling silver.
Theodora Earrings