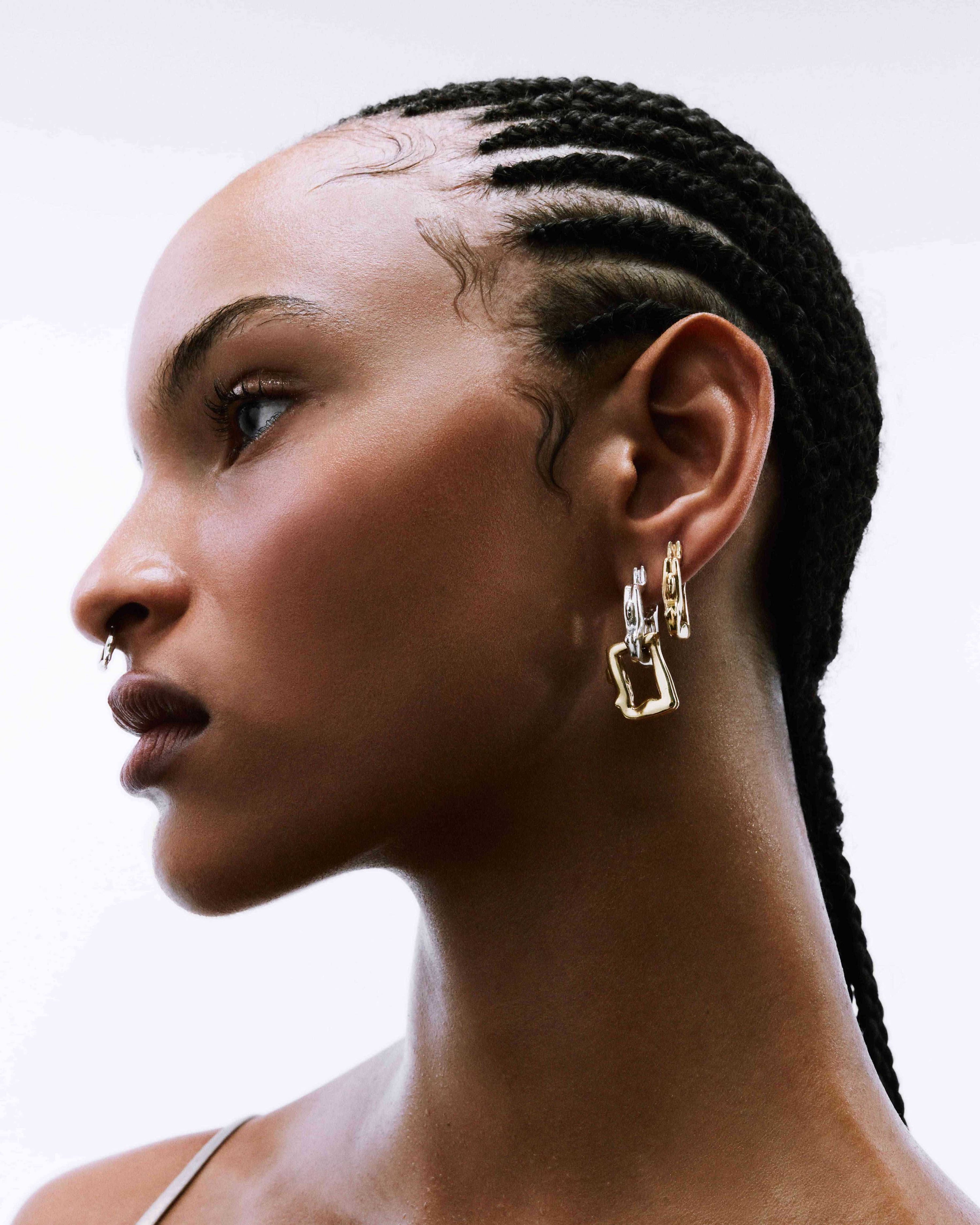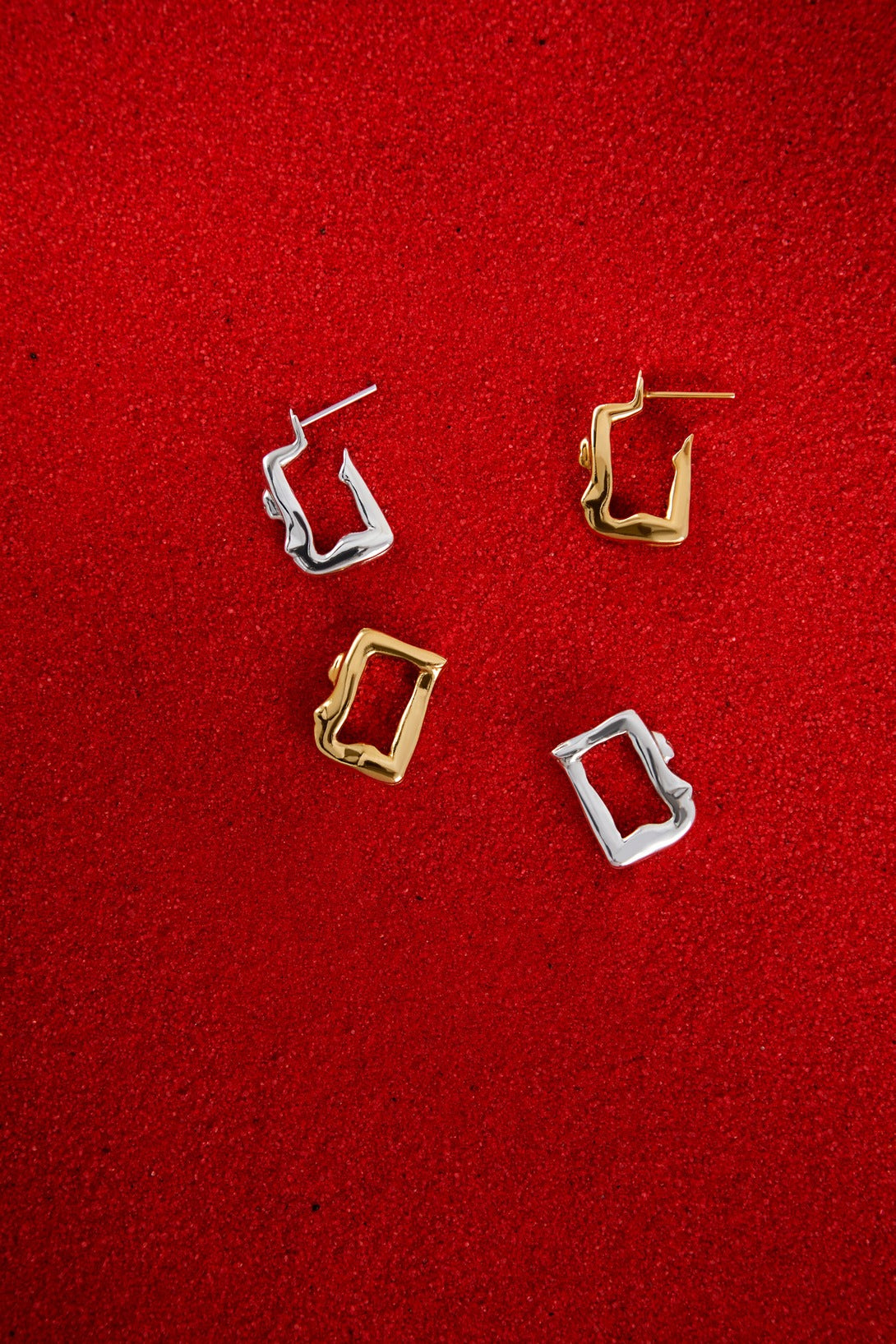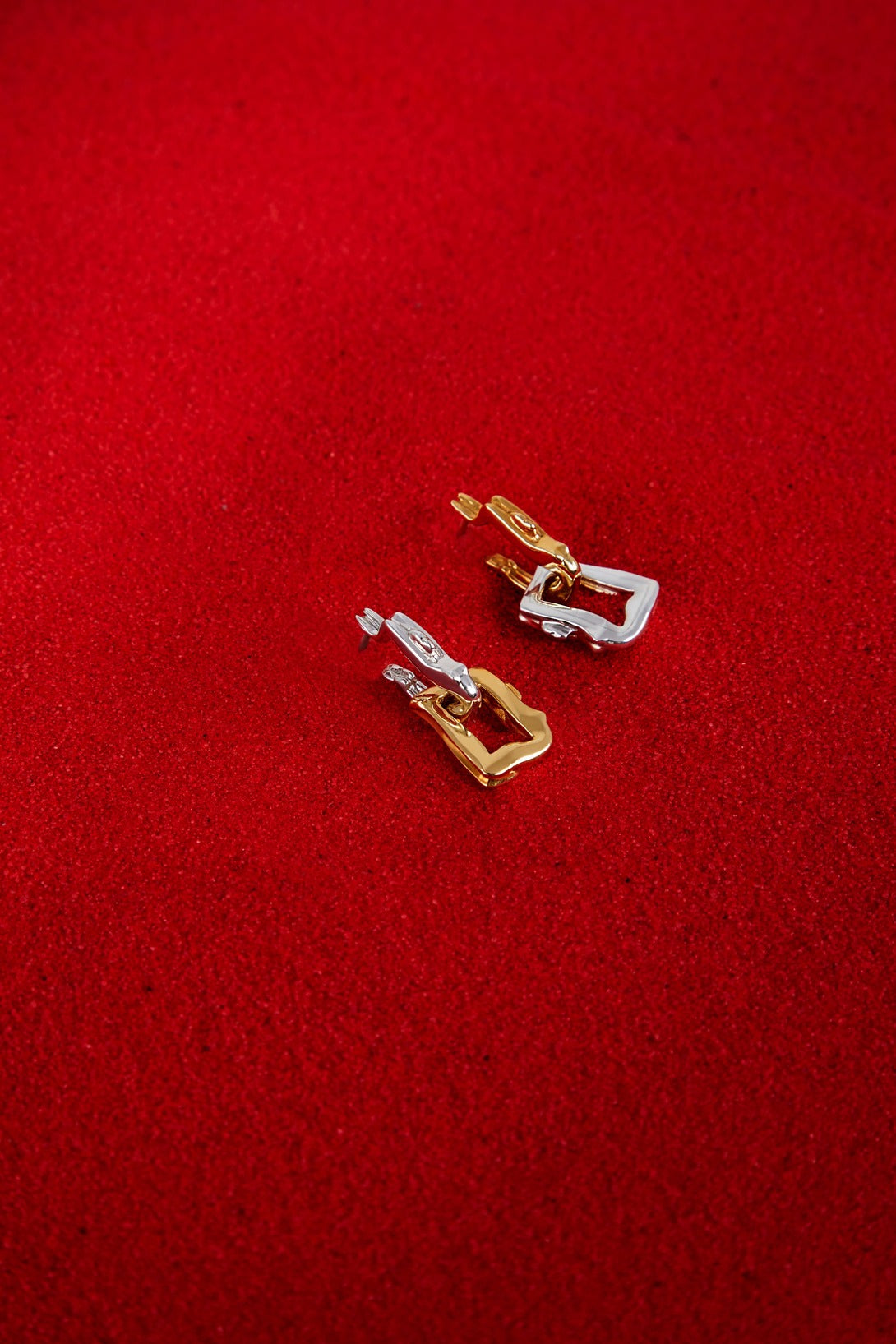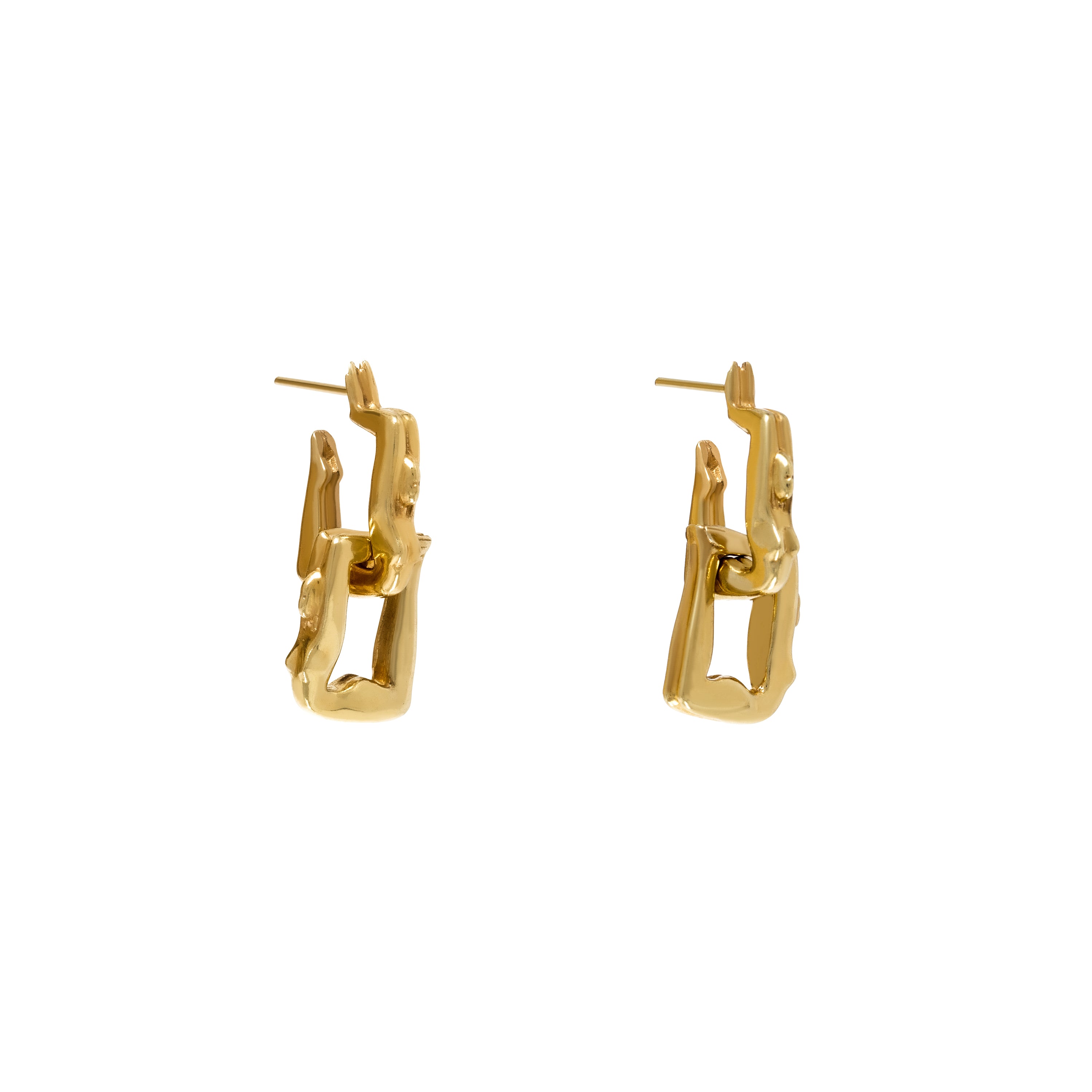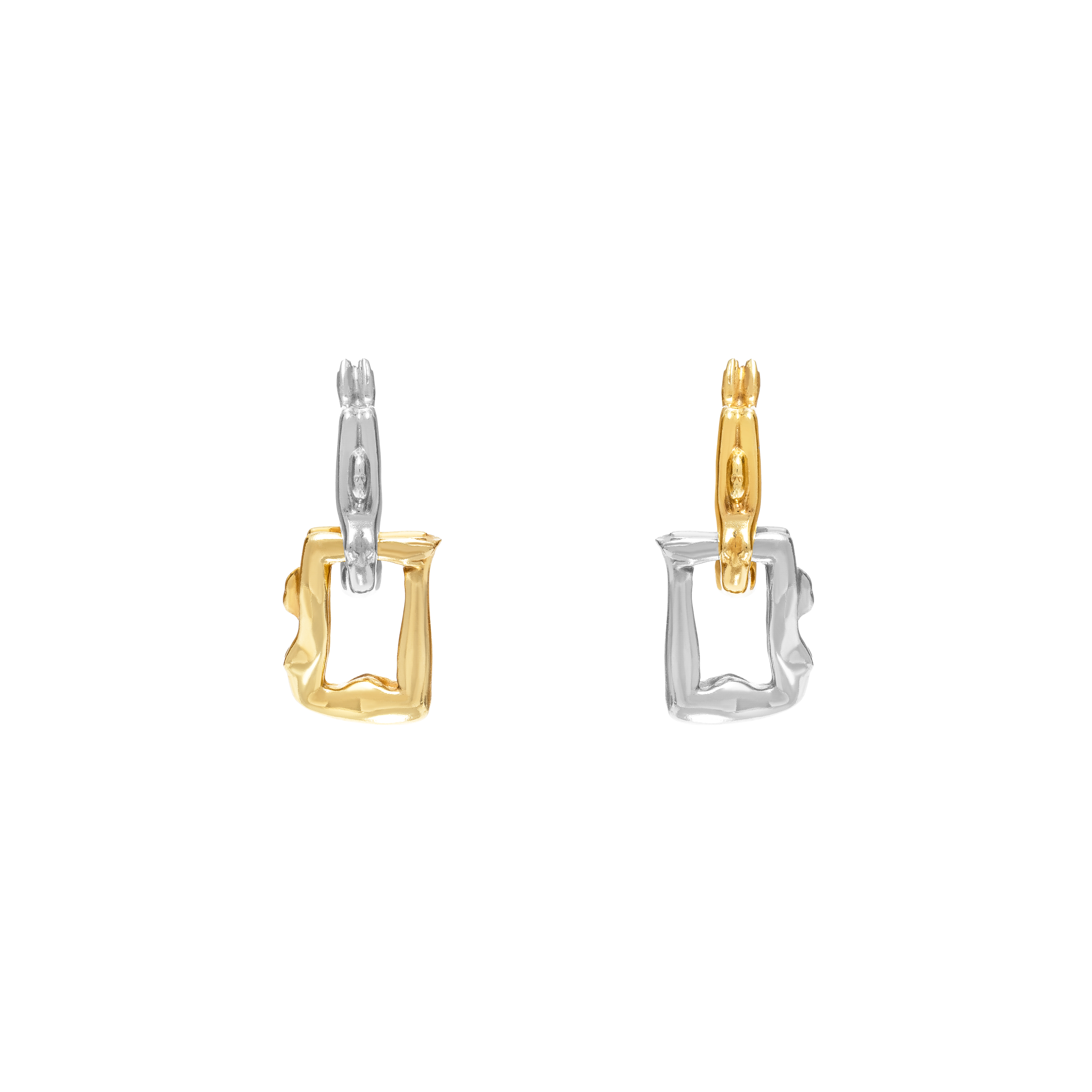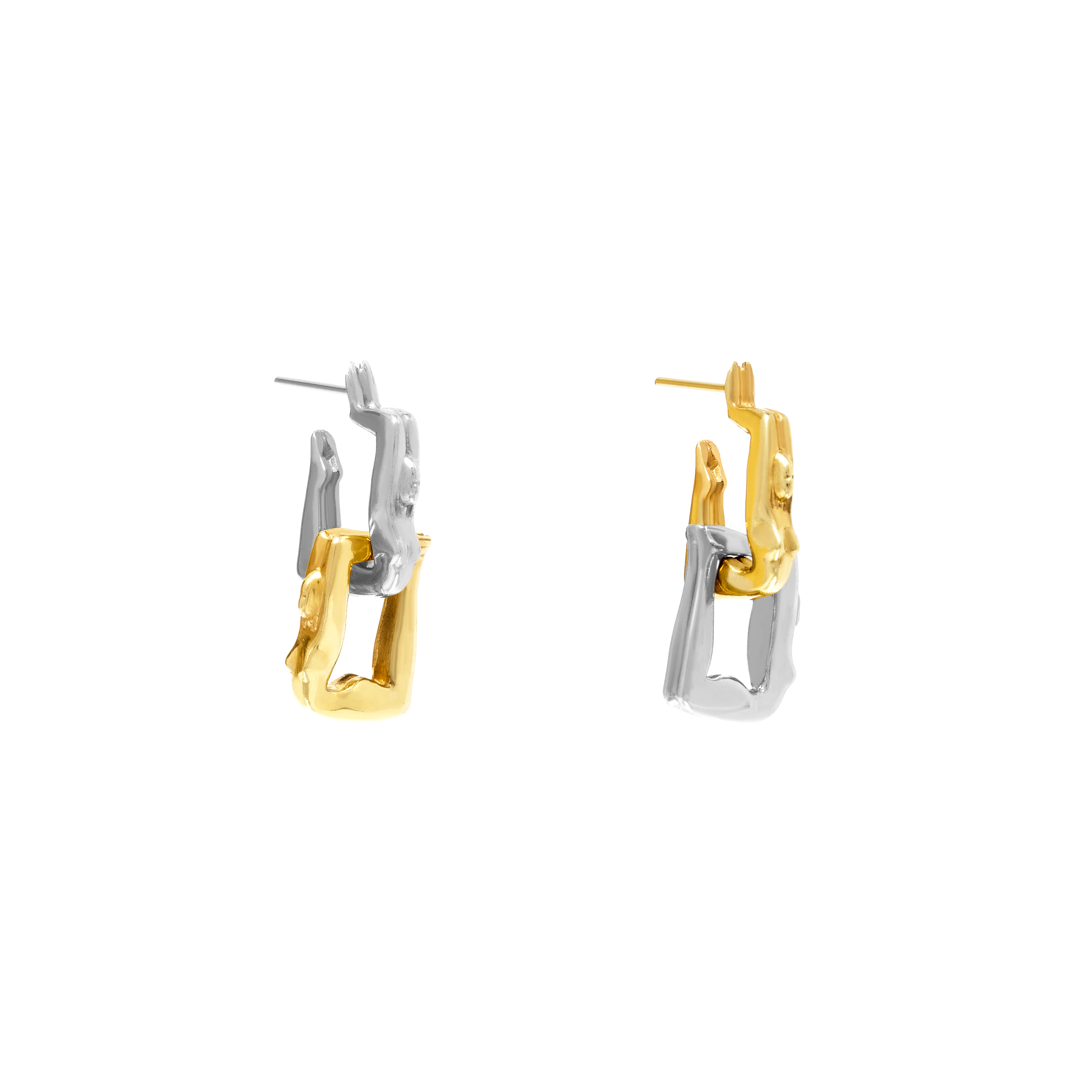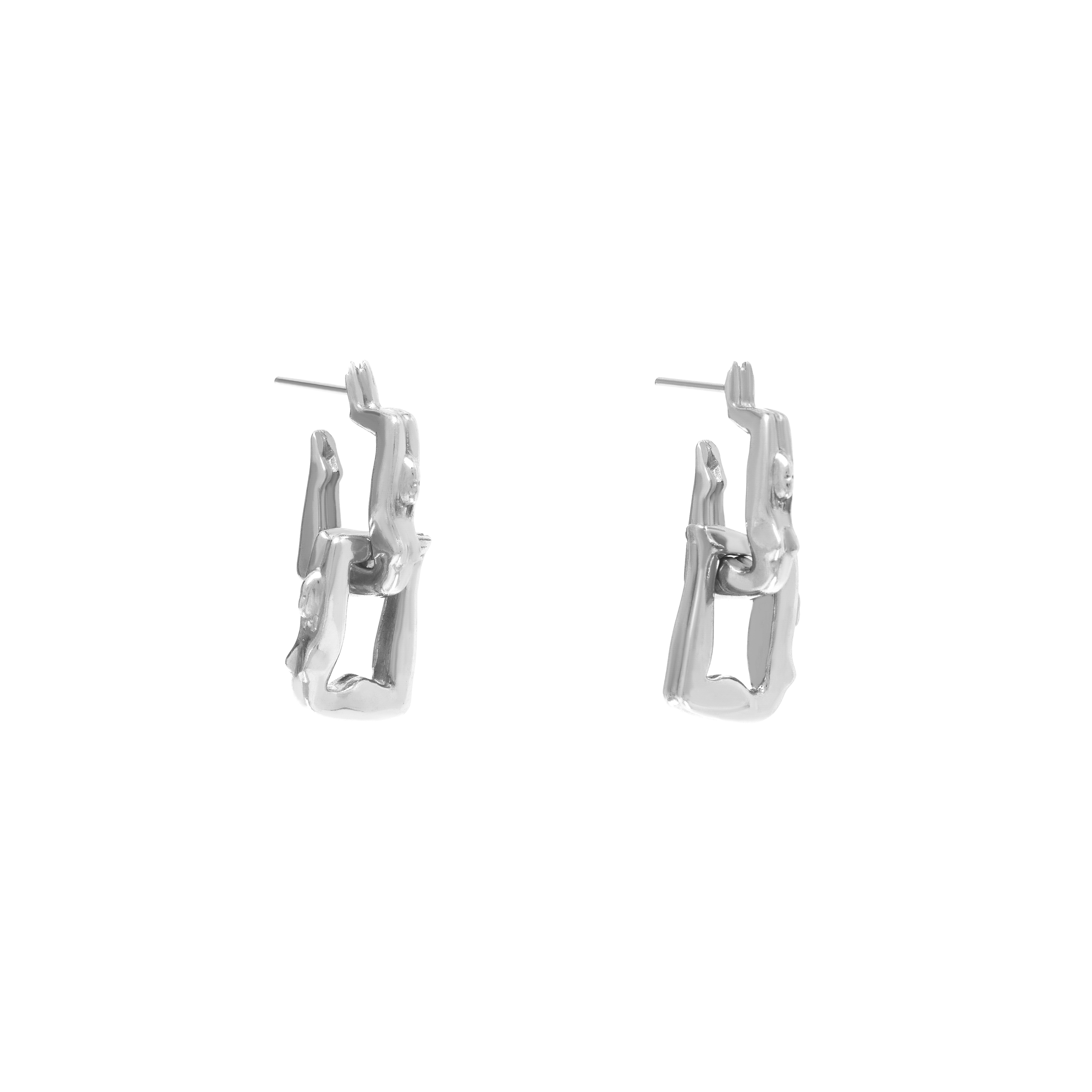 The sculptures Zuzu were conceived on a summer morning in Rio when the heat melts the senses, and other realities begin to reveal themselves. As I walked towards Ipanema, the repeated curves of the boardwalk mesmerized me, and my eyes dove into a trance.
As I walked, the sidewalk came alive, pulsating. The curves transformed into silhouettes of bodies dancing, dissolving the contrasts of the black and white pavement. Feminine energy permeated everything.
I felt guided to navigate an ancient path with a gaze that transported me to an inexplicably different place.
I was born in Rio and grew up in Rio. How had I not realized it before?
RIO IS A WOMAN.
Material: Sterling Silver with 18K Gold plating.
Weight: 13,2 g pair.
Important to note:
All 925 sterling silver jewelry with 18k gold plating requires special care and is subject to changes in its appearance. The gold plating is a thin layer with low adhesion to the 925 Sterling silver, so contact with various surfaces, exposure to chemicals found in creams and perfumes, and the pH of the skin itself act as a polish or react with this thin layer, gradually removing it and revealing the 925 Sterling silver underneath. When the gold plating wears off, it is possible to replate the piece or clean it to use it as 925 Sterling silver.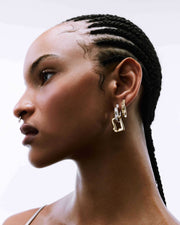 Zuzu Earrings