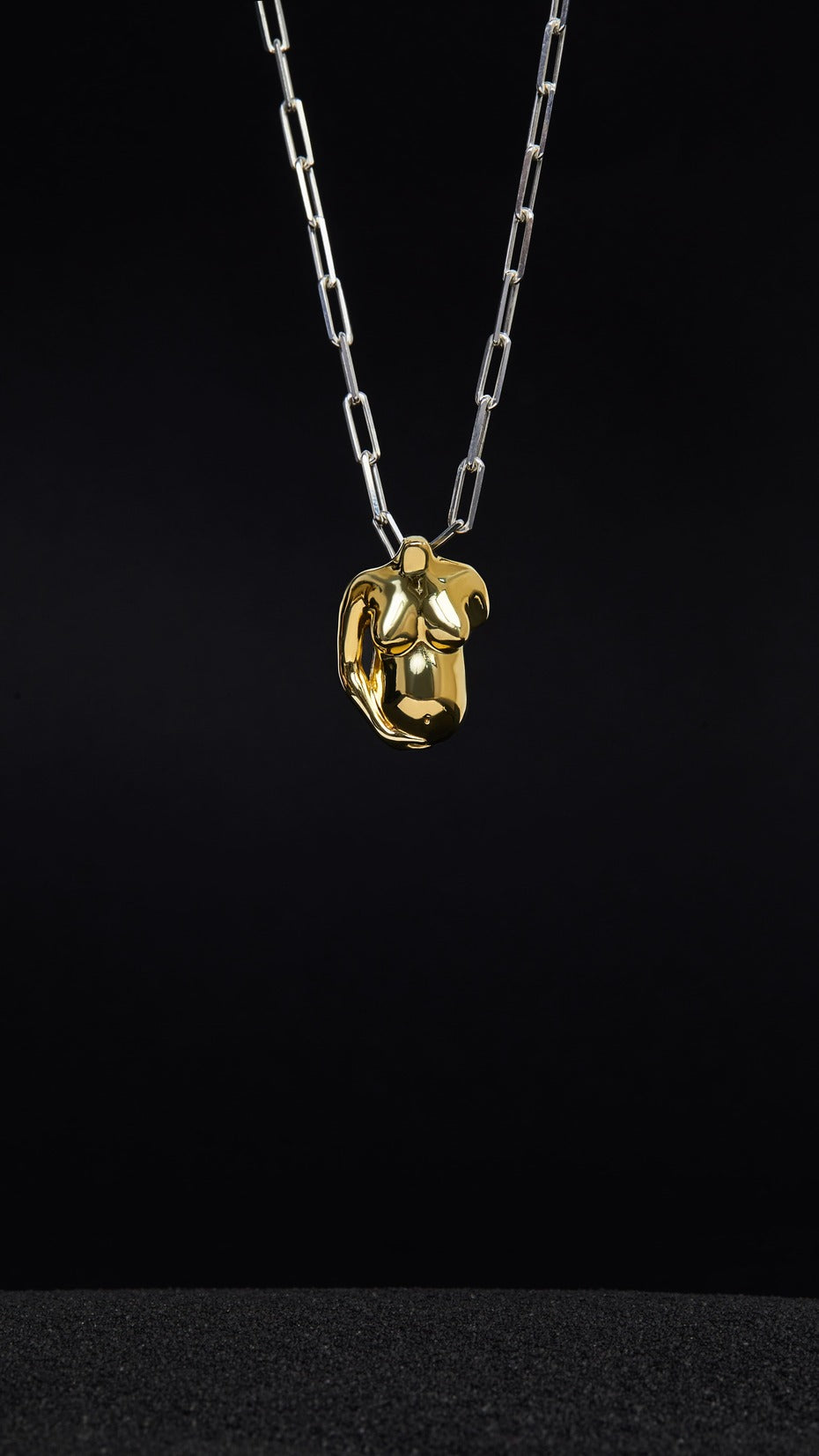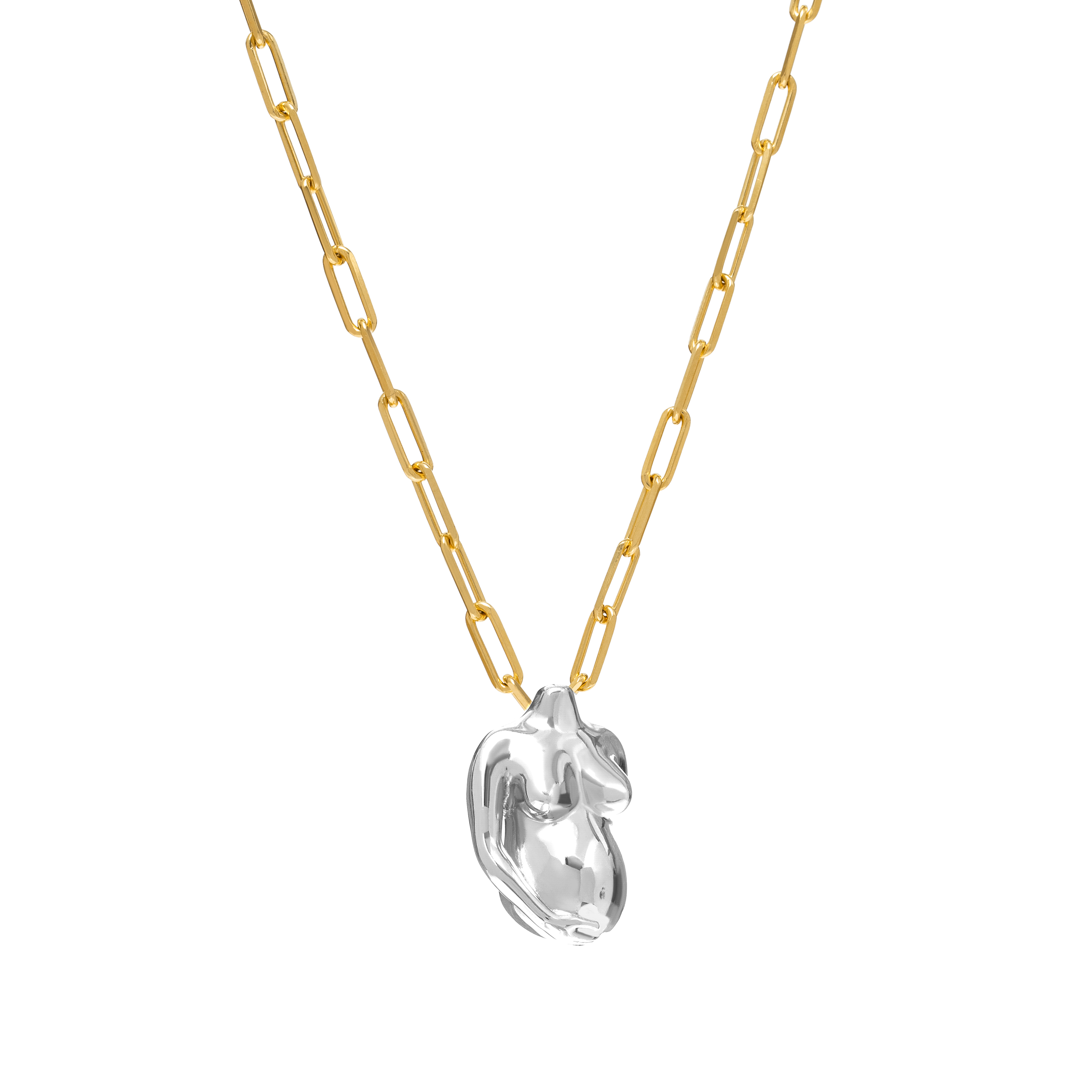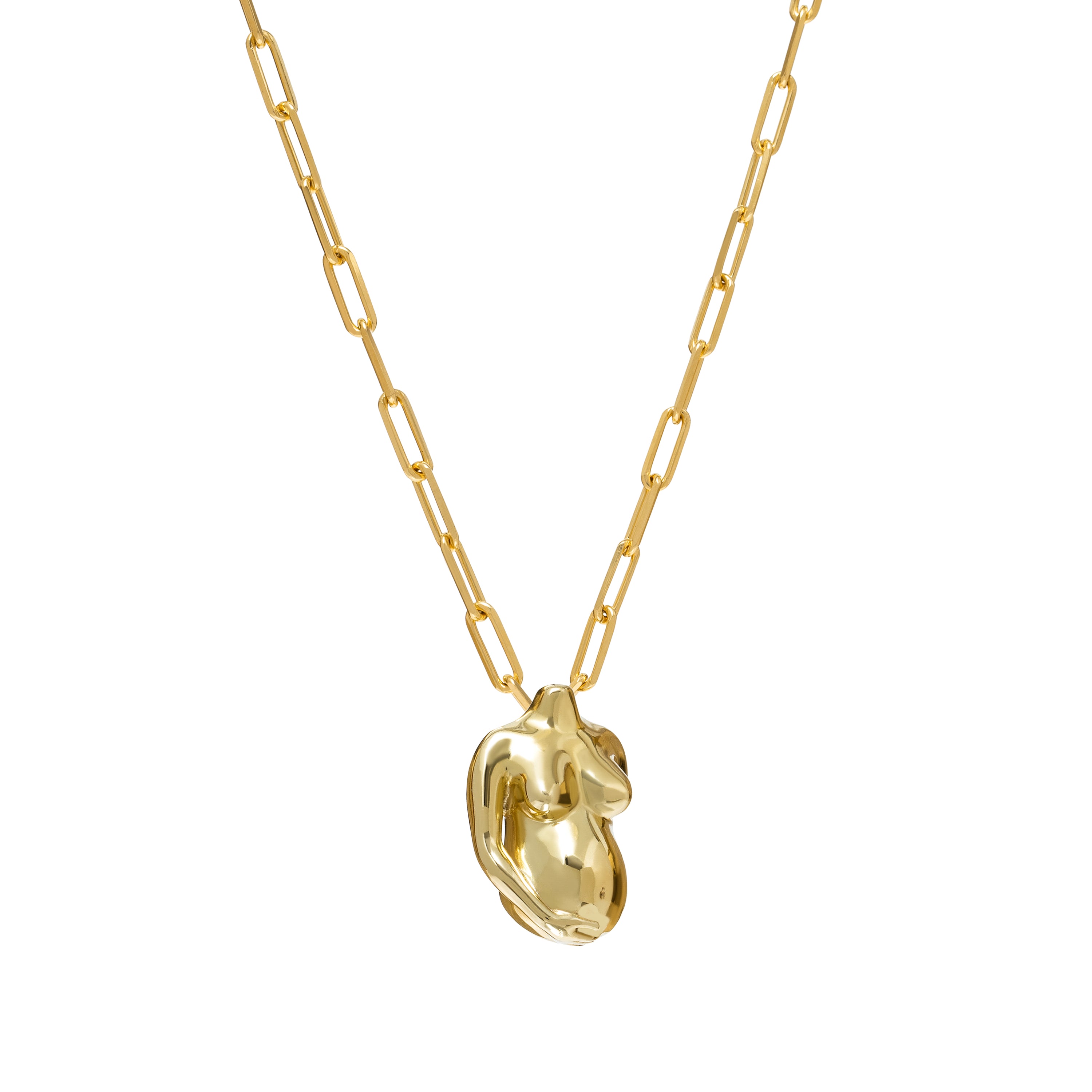 The sculpture Leila celebrates the feminine and its creative energy. In a broader sense, the sculpture brings the force of creation as a powerful energy that is present in all people and capable of generating transformations throughout the universe.
The Sugarloaf, one of the most characteristic symbols of Rio, reveals a pregnant woman when seen from the side. Leila highlights the intrinsic relationship between the city and its feminine energy. She honors the feminine entities that inhabit and form it in its mountains, sinuous curves, strength, and delicacy.
Named after Leila Diniz, a Brazilian actress known for her irreverent personality, and for embodying as a woman a freedom ahead of her time. In 1971, Leila Diniz became the first woman to pose in a bikini while pregnant on a beach in Rio de Janeiro, an act that was considered daring and disruptive at the time.
RIO IS A WOMAN.
Material: Sterling Silver with 18K Gold plating.
Weight: 5,2g.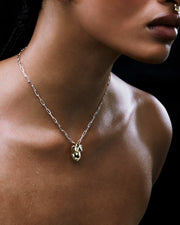 Leila Pendant