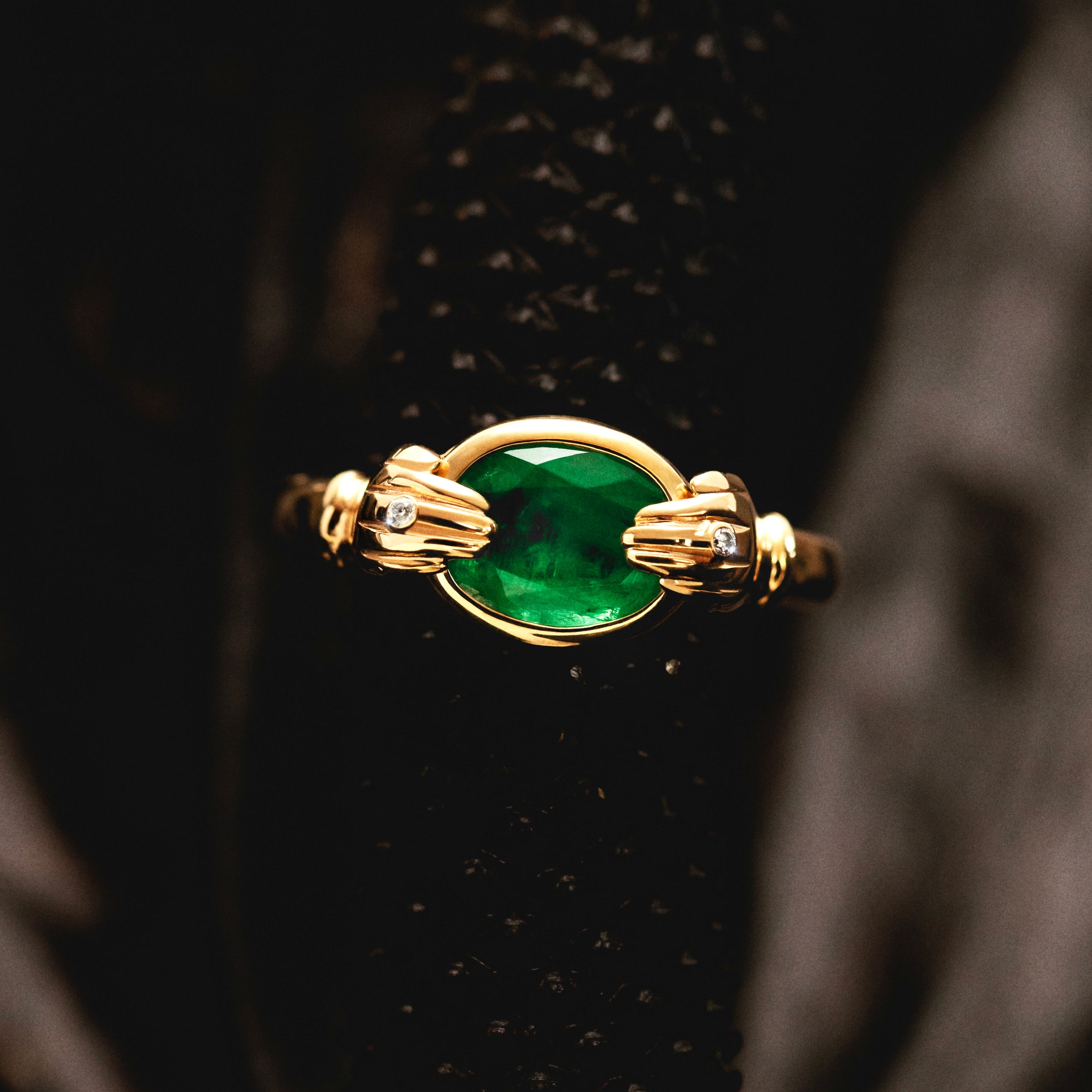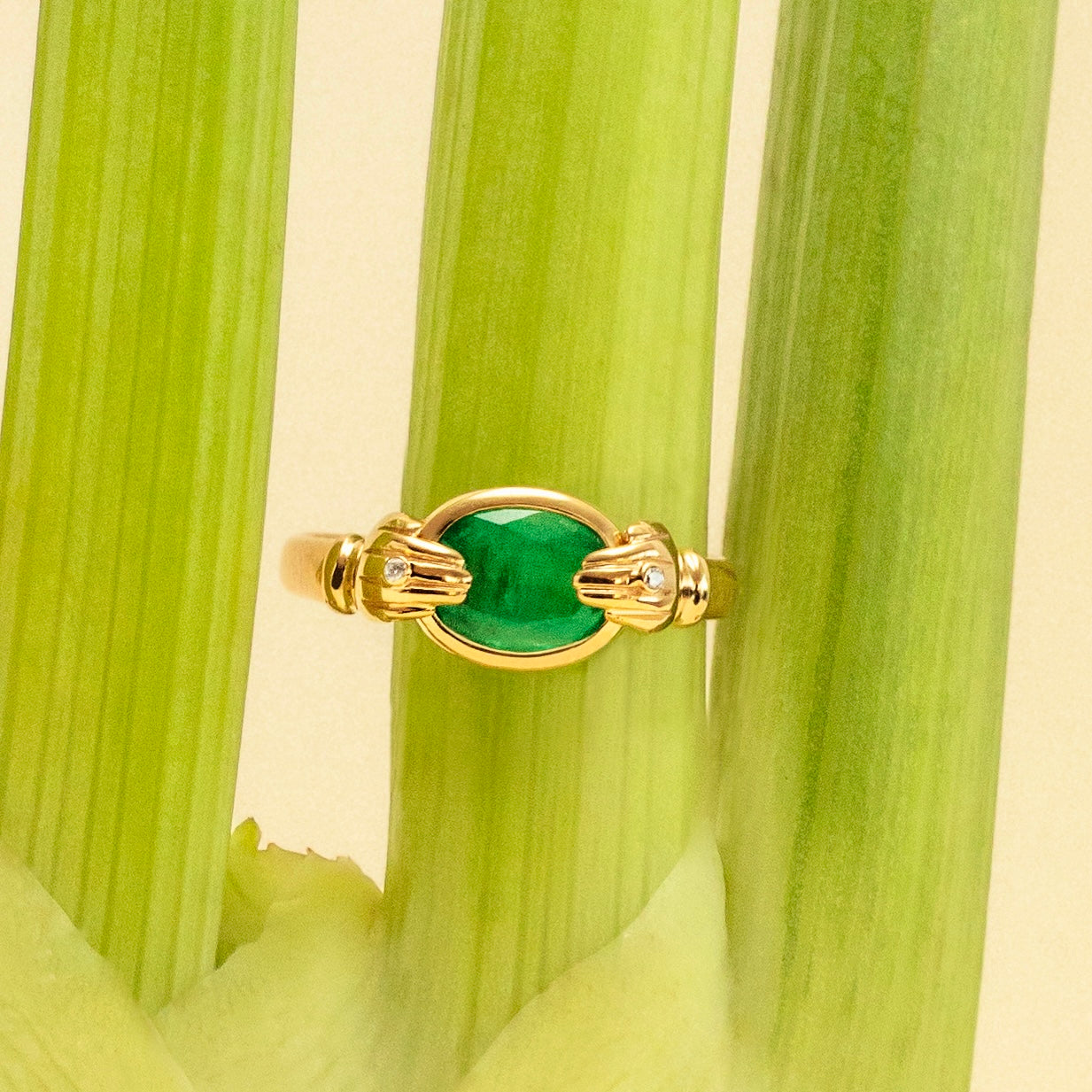 Two meticulously sculpted hands in 18K gold with unexpected diamond rings come together to hold the floating emerald.
"Bell" celebrates encounters that transcend, whether they are internal processes or the deep connection between individuals.
Materials: Ring in 18K Gold with Emerald and Diamonds.
Weight: 4,9g.
Certified Raw Materials: This piece is made with certified gold, ensuring respect for the environment and the communities involved in our production process.
Local Sourcing: We believe in the power of local communities. We work closely with local artisans and suppliers, supporting the local economy from our packaging to our jewelry.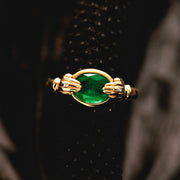 Bell Ring