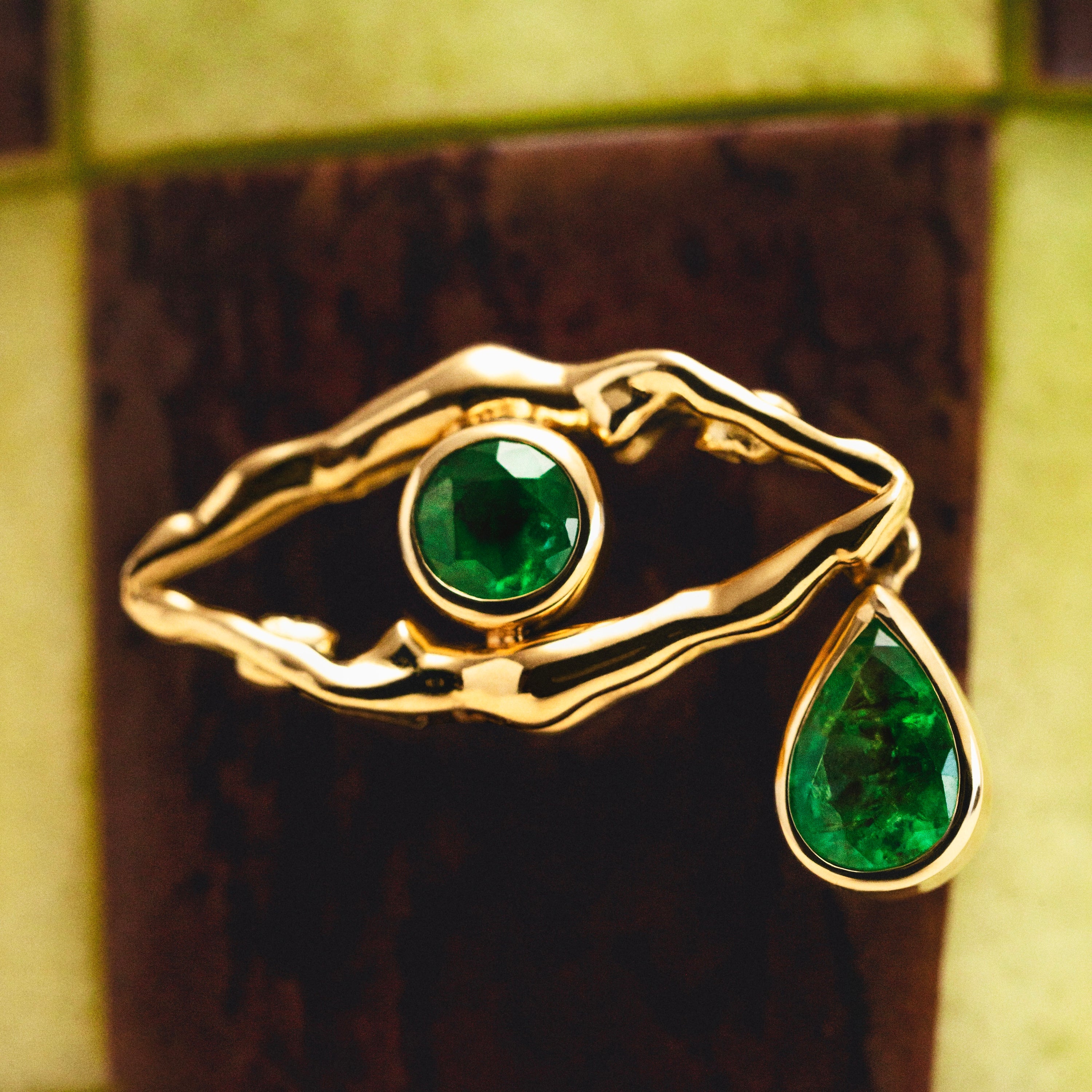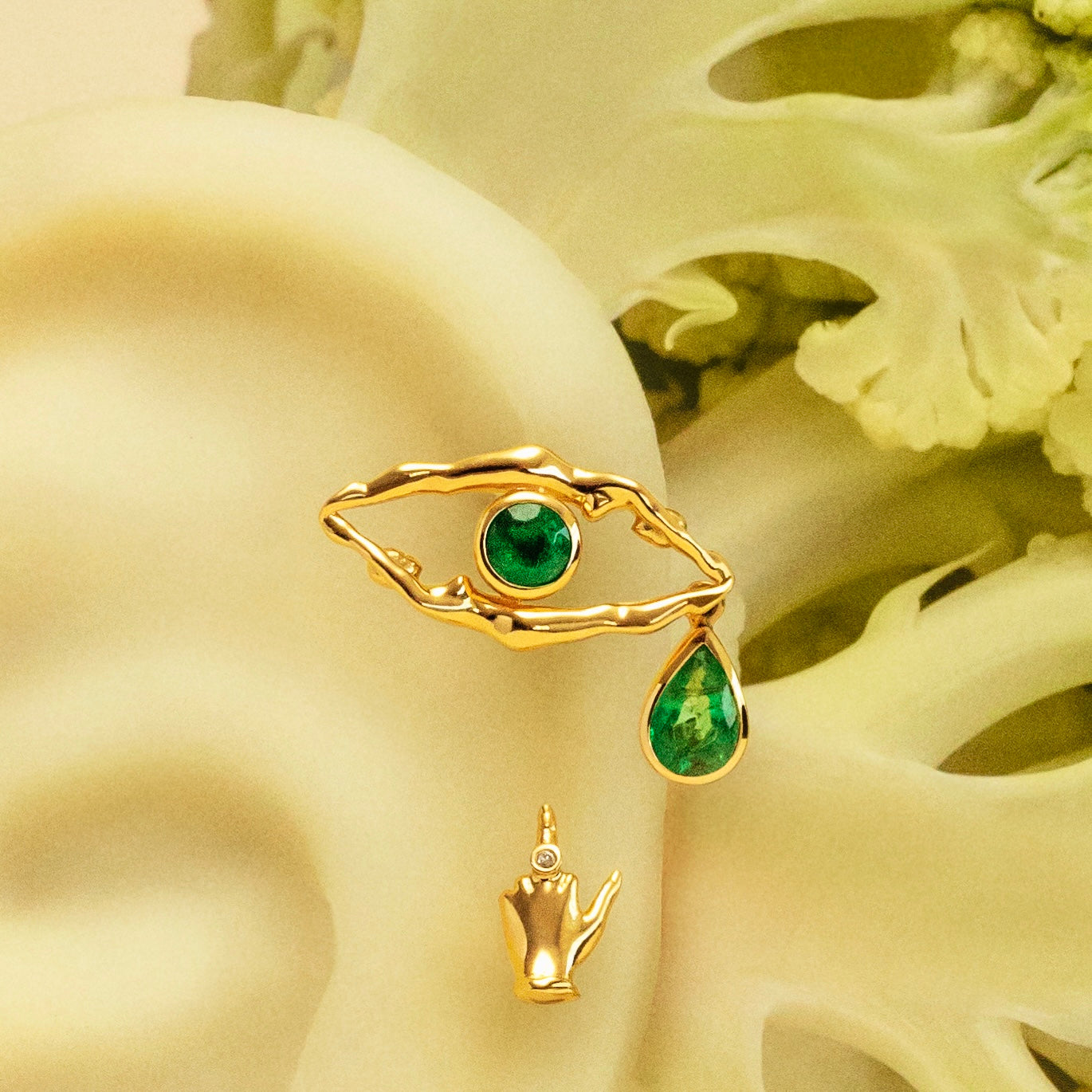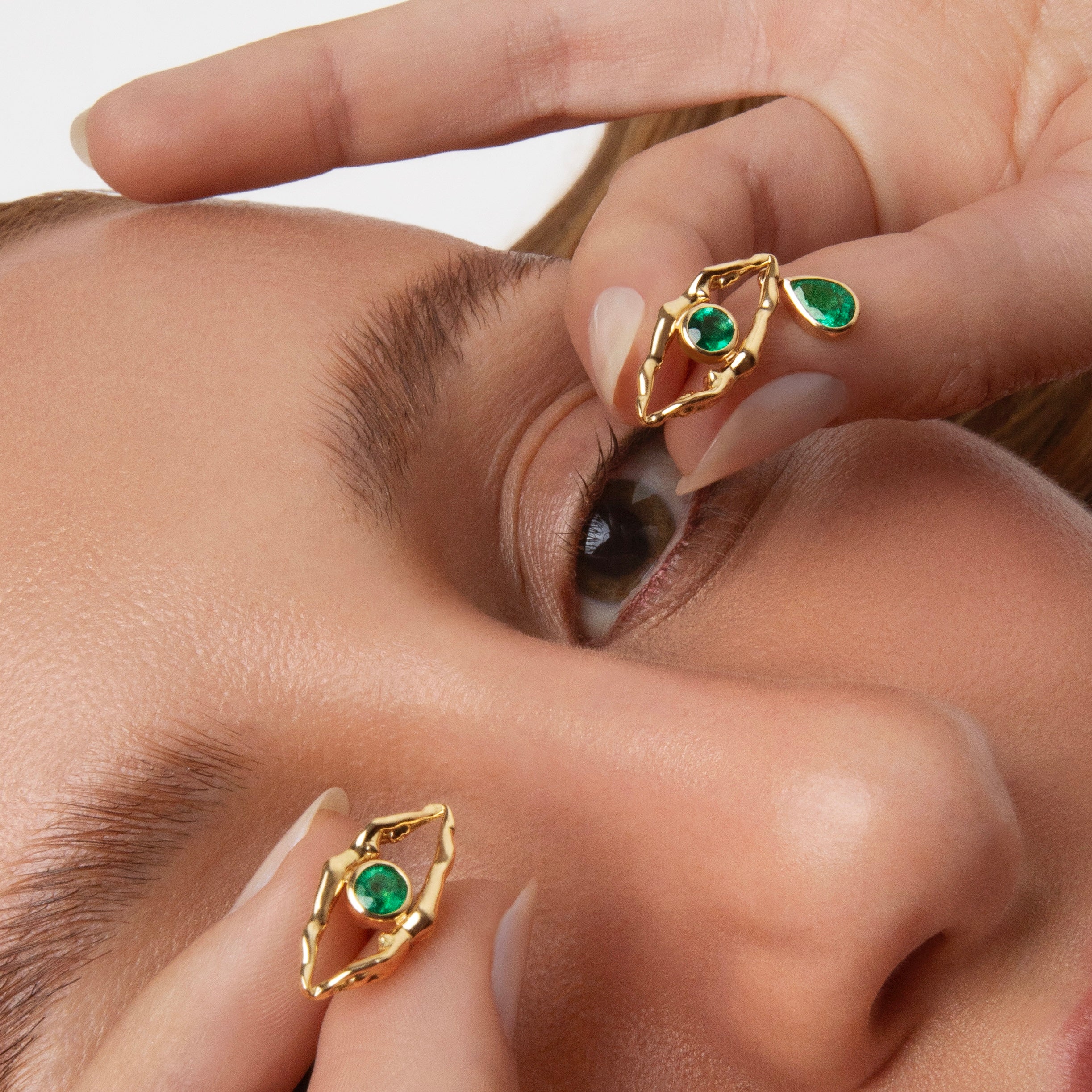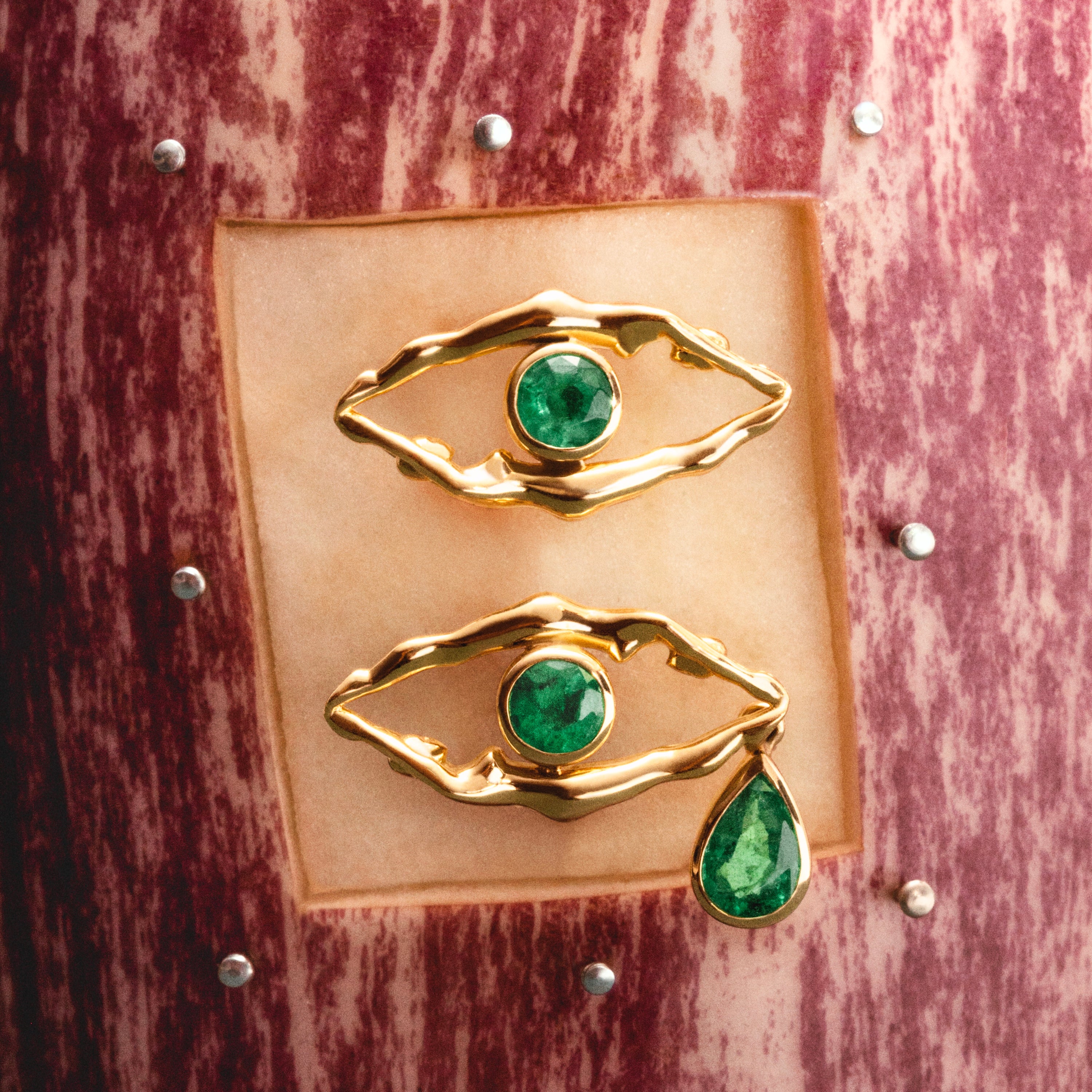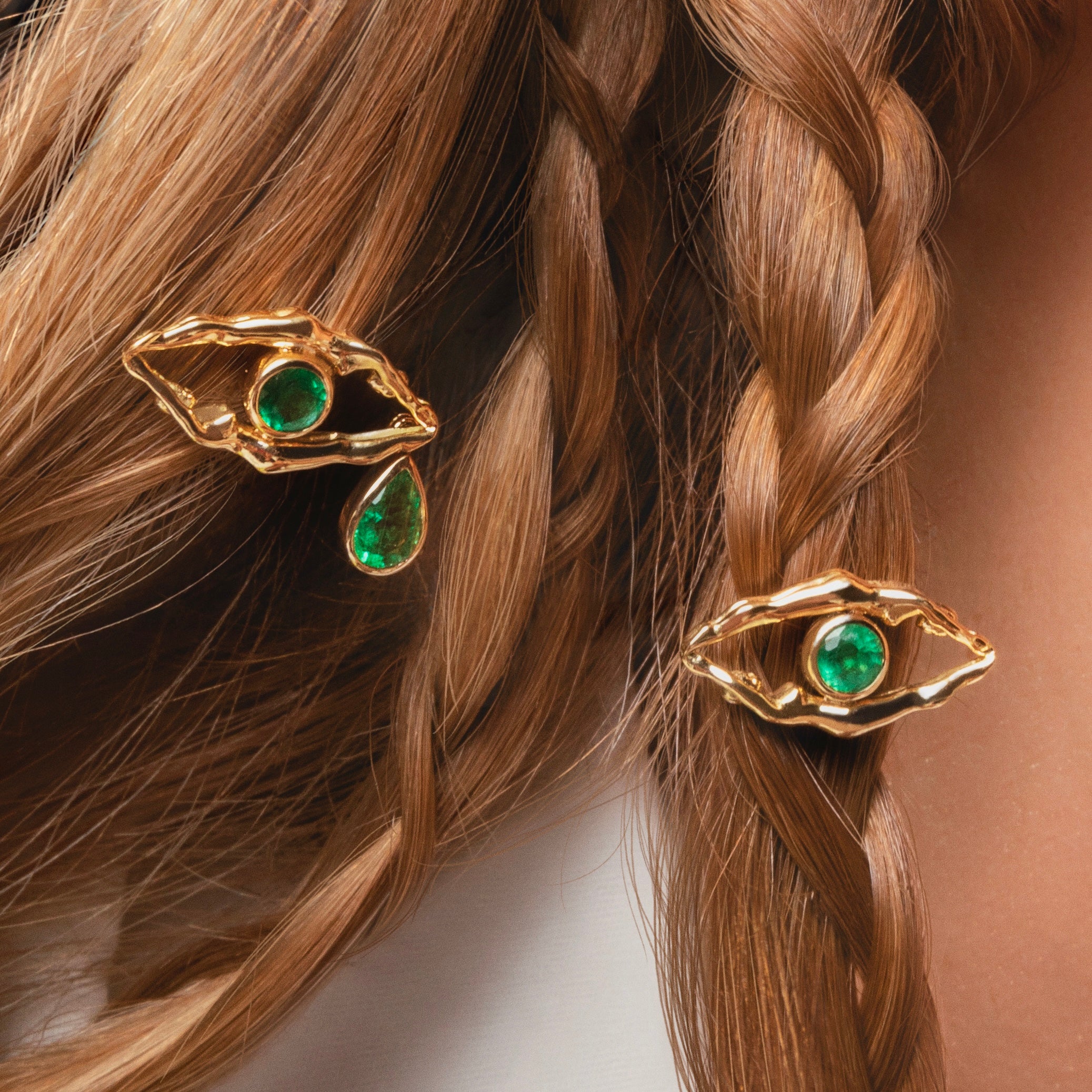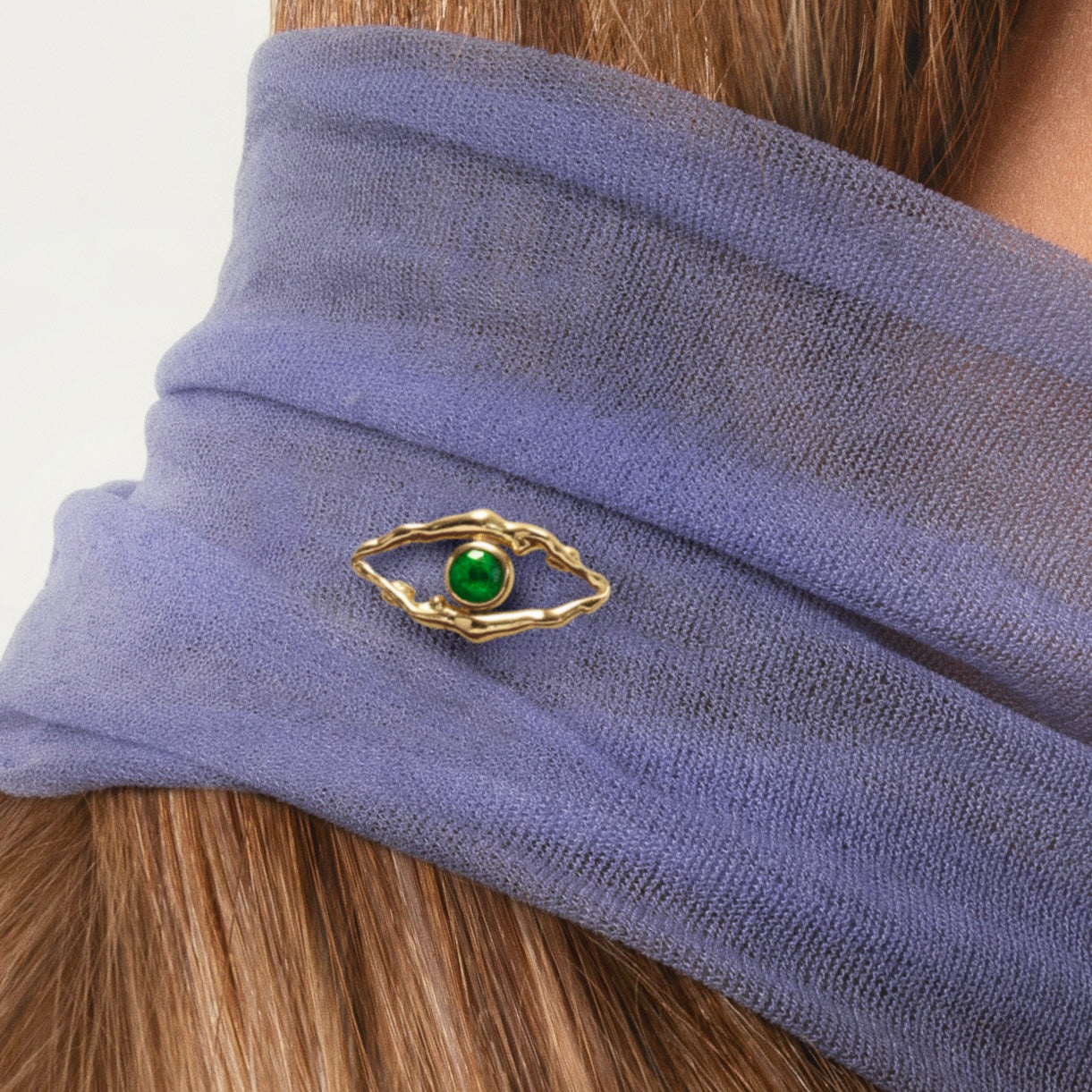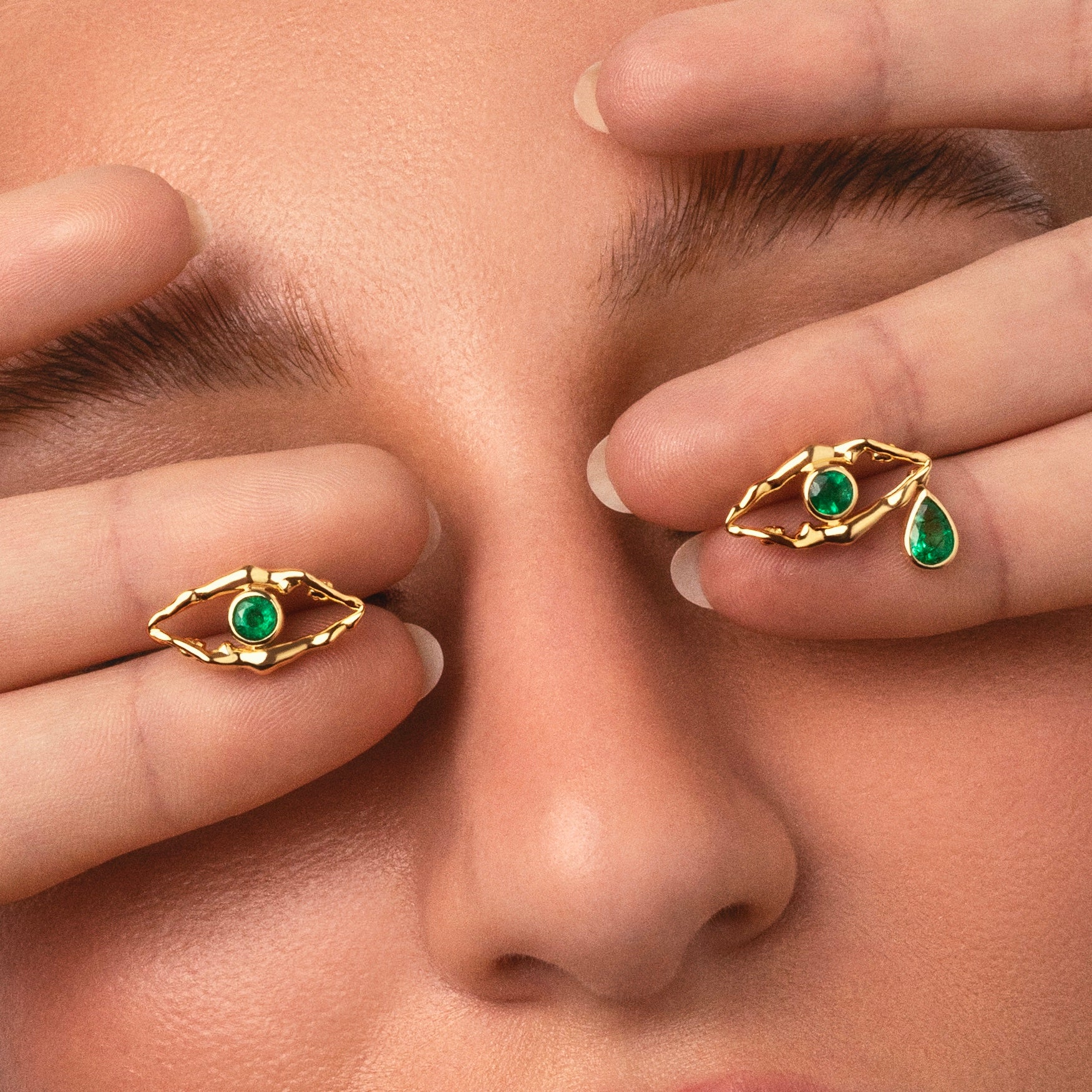 The feminine is always a mystery to be explored, a journey into the depths of being.
In the "Mira," piece we find clues to unravel this mystery, inviting you to look upon the magic that dwells in the expanded universe of details.
"Mira" weaves imagination and reality, integrating dreams, desires, and emotions. Its forms and gems that are meticulously selected, reveal secrets.
The deep greens of emeralds are like fragments of collectible dreams.
Eyes reveal feminine bodies. Drops are blooming precious emotions.

Materials: Ring in 18k Gold with Emeralds.
Weight: 3g each.
Certified Raw Materials: This piece is made with certified gold, ensuring respect for the environment and the communities involved in our production process.
Local Sourcing: We believe in the power of local communities. We work closely with local artisans and suppliers, supporting the local economy from our packaging to our jewelry.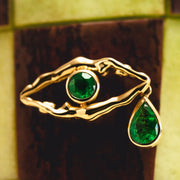 Mira Earrings